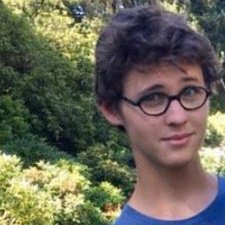 DJ Spicy Meatball
I was the spawn of two humans on a warm summer evening. From that very day, I have been trying to make myself useful. The trouble is, I have no idea what I want to do. Like, at all. So I figured I'd give this a shot. In my free time, I enjoy watching babies and little children cry because they didn't get what they wanted, eating sandwiches alone while watching YouTube, riding my bike with no regard to my safety, listening to music that doesn't suck, watching others have fun while I wallow in my sorrows, and long walks on the beach. If you ever want to learn more about me, follow me on MySpace, the coolest place on the Internet!
Current Shows:
Baked Potato Fan Club Hour - Saturday at 4:00 p.m.
Double Nickels On The Dime - Thursday at 2:00 a.m.