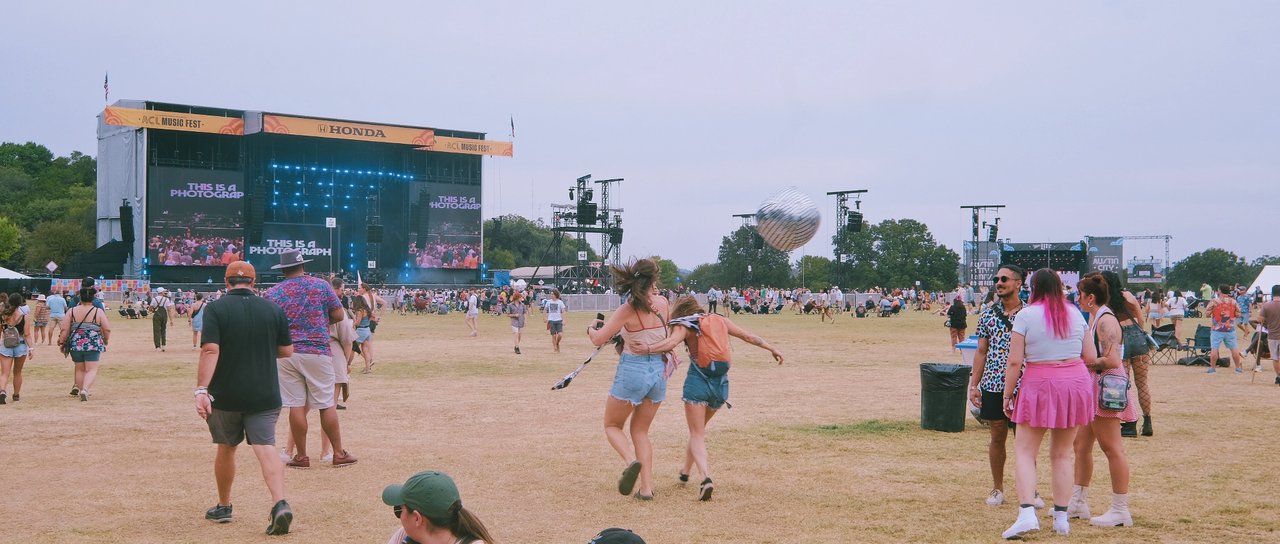 @z.h.williams
Hiding away in the press lounge, I am waiting for the chaos to begin. ACL is a convergence of all it is to be Austin. In the music capital of the world, a mix of artists, big and small, coverage local and international. Amongst giants, KVRX is found next to Rolling Stone and iHeart media.
Opening the festival, Texas shows its roots as banjos and low country voices fill the air. Austin-based legends, Asleep at the Wheel welcomes everyone to Texas, as they have since their inception in the 70s, opening a day that showcased Texas and its traditional country roots.
The first artist I planned to cover was rapper Zai1k, who came out around 15 minutes late to a thirty-minute set. Despite whatever stopped them from starting, he did his best to get a small crowd out to the T-Mobile stage. I left to head to my following coverage, Noah Cyrus, of the star-studded Cyrus family.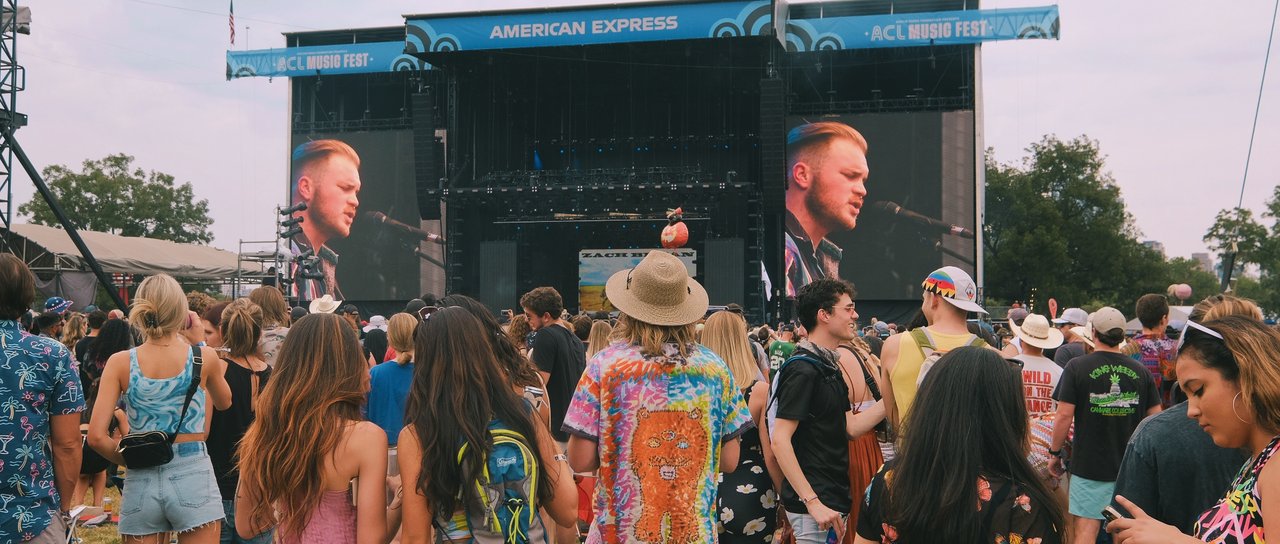 @z.h.williams
Texas is alive and well on this first day, with names like Noah Cyrus and Zach Bryan, a country crowd whooped and hollered the afternoon away. Whiney blues and Texas guitars told of melancholy that was far behind everyone at this fairytale festival. Work is far away, and school and problems dissipated in the collected voices of a hazy crowd. Blending genres as she does, Noah crossed her arms and played a tribute to her late friend and fellow artist XXXTENTACION. I moved to the smaller BMI stage to cover up-and-coming artist Lilyisthatyou. 
Despite only being her fourth show ever, Lilyisthatyou compelled the audience to love one another in a slew of sexy party beats. Accompanied by two local Austin dancers, a small crowd grew exponentially by the end of the set with her happy beats. Continually taking breaks to talk to the crowd. Lily broke the barrier between friend and audience, reminding us all that small artists are what ACL is for. Back to the American Express, I moved through slews of bright cowboy hats and boots for Zach Bryan; he was one of the most anticipated acts I heard from other festival-goers.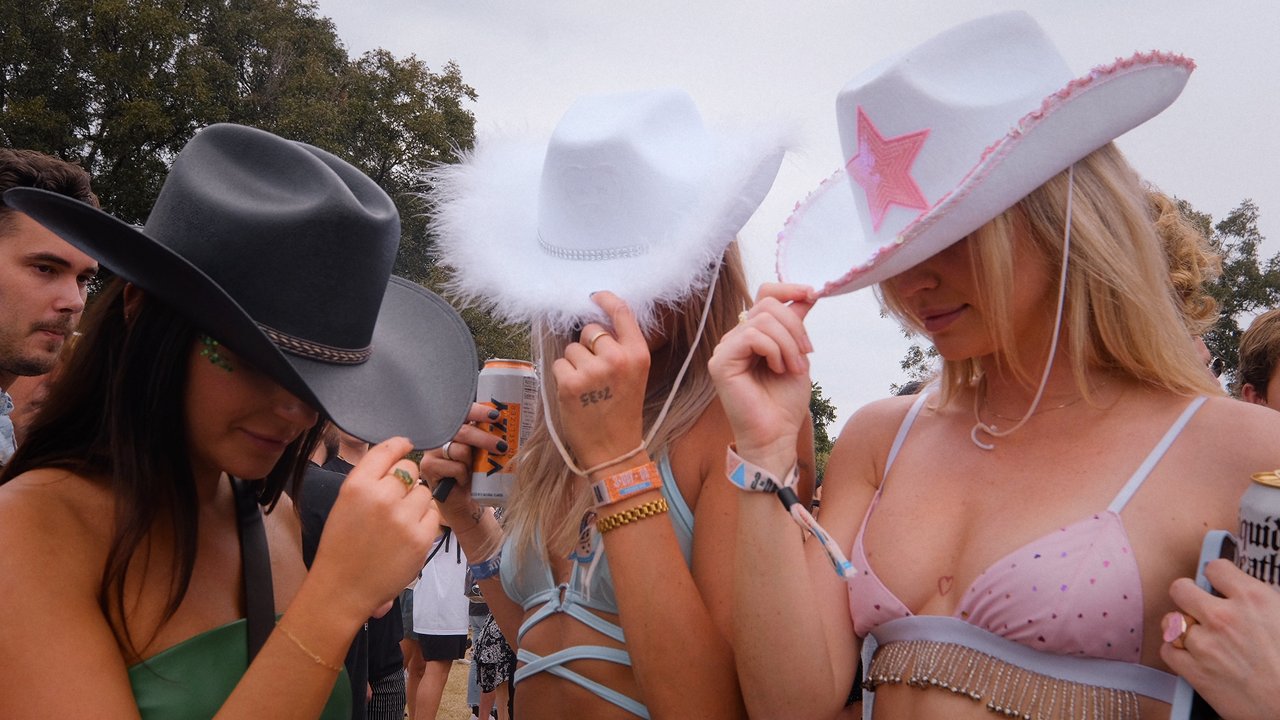 @z.h.williams
Zach Bryan two-stepped the crowd with a personalized Austin, Texas, show. Cowboy and girl hats tipped for a country music star who pulls together all people with Texas-twisted love songs. Despite a "weasel" voice (he said it, not me), ACL turned into the broken spoke. God blessed Texas, and Zach Bryan called her down for about an hour in Zilker park. A full band called for dancing, including fiddle and double bass, and the ground shook with twangy toe taps. Later I made my way through the cloudy afternoon, accompanied by the famed ACL dust, to the Miller Lite stage for Arlo Parks. 
Adorning the stage with sunflowers, Arlo Parks played elegantly, showcasing the beauty of indie rock, but not without a bite. Shortly after photographing the set, I made my way to the press lounge for a drink and a chicken cone. I ran into Noah Cyrus between her busy schedule, and we captured a photo of her and her dog.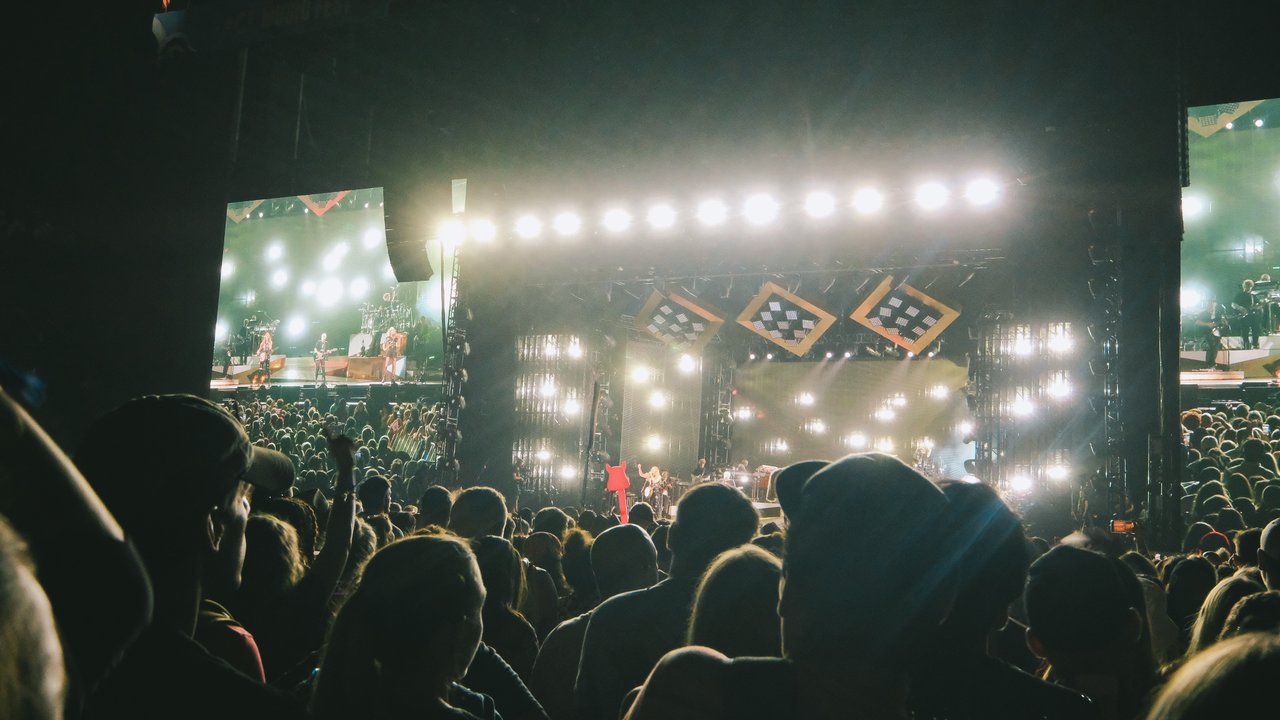 @z.h.williams
The final show I meant to cover was the famed Chicks. Ending a night of heavy country influence at ACL. "Cowboy Take Me Away," sang the crowd, young and old, making us all feel a peace that would be shortly forgotten in the traffic that followed. On my way out, I watched a few songs of SZA's set as she reminded the crowd that beauty and peace is the best way to live, but "it's okay to hate a motherf*****r" as she played her hit "I HATE U."
With tired legs and dusty lenses, I am excited to take y'all through the rest of the weekend!