@z.h.williams
It's the hottest day yet and the bands have started heavy. Rock legends Spoon, Paramore, and Red Hot Chili Peppers will cap the day.
Running a little late today due to festival fatigue, the first band I caught was Darkbird, at the BMI stage, a stage that had been consistently fantastic all weekend. Darkbird is a six-piece headbanging crew. After a few songs, the front woman reminisced over last year's rained-out show and joked about having two years of energy for this set. After Darkbird, I headed towards the Tito's stage for the first time all weekend.
I caught Buffalo Nichols, a singer-songwriter, who played eastern traditional notes on a steel guitar to a crowd who found a hippie haven among the hardcore acts. Tito's stage was a breath of fresh air with a psychedelic tinge, long guitar solos were met to the audience's glee, and no one could help to be mesmerized by the beautiful guitar and baritone voice.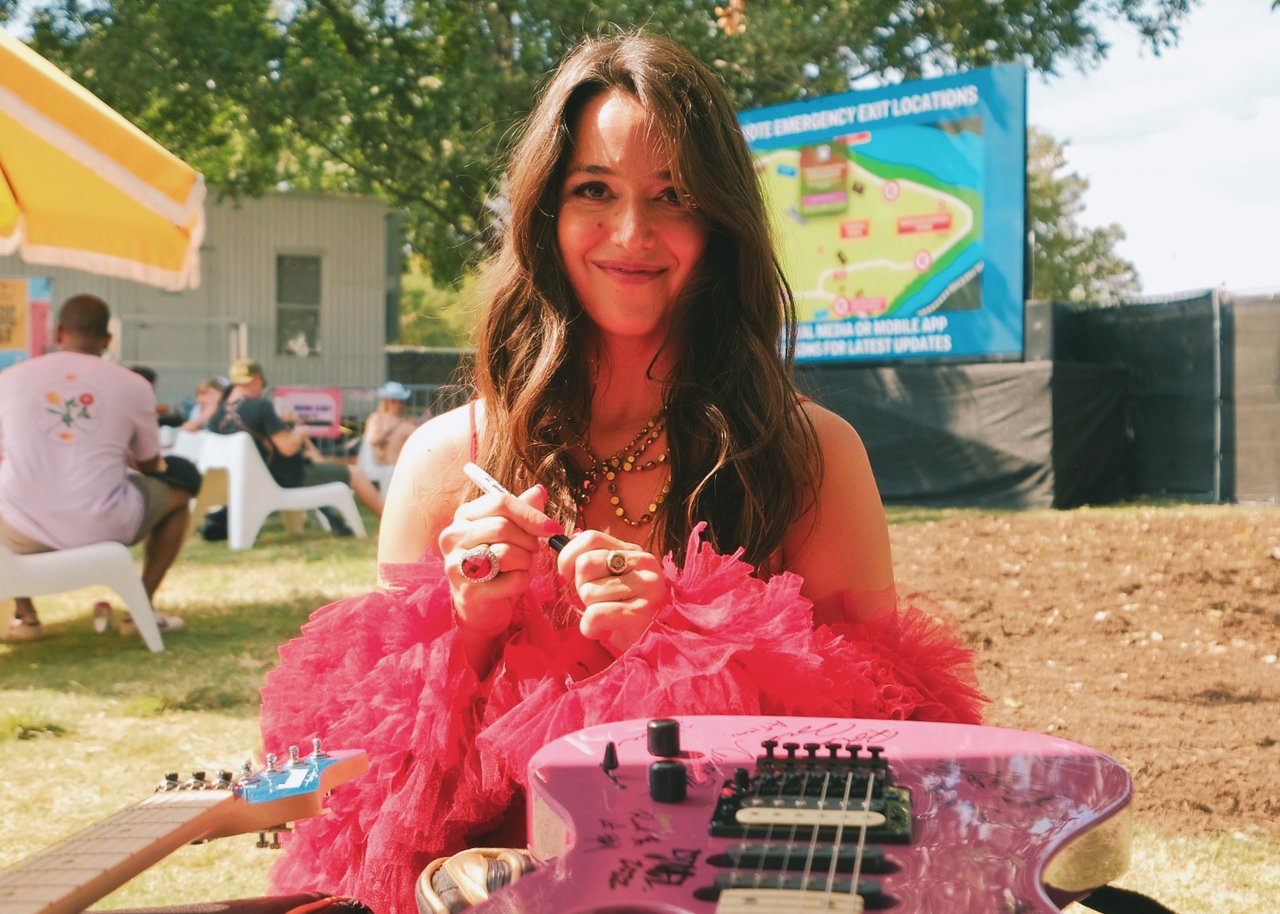 @z.h.williams
Leaving Tito's I spent quite a while in the press lounge where I got the chance to meet indie-pop artist Happie Hoffman and her crew as they signed ACL's commemorative guitars. Suddenly, Oliver Tree came out in a comically large Uncle Sam hat as he flexed for the KVRX cam.
After having a conversation with Britt Daniel, a KVRX alum, and snapping a quick pic, I set out for the PinkPantress set at the T-Mobile stage. The crowd was a bit heat exhausted and the DJ called for the crowd to get live as pop beats bumped the afternoon away. Taking off her crocs, she says she wants to dance, and "Austin is a second home" as her father lives here. She joked about Austin being "God's country" so she shouldn't swear. But she's "half African, and this is too hot."
While on that edge of the festival, I saw Muna play at Barton Creek stage, making sad "cool" in a way that only Saddest Factory Records can. Muna played for a crowd overflowing the stage, showcasing their stardom.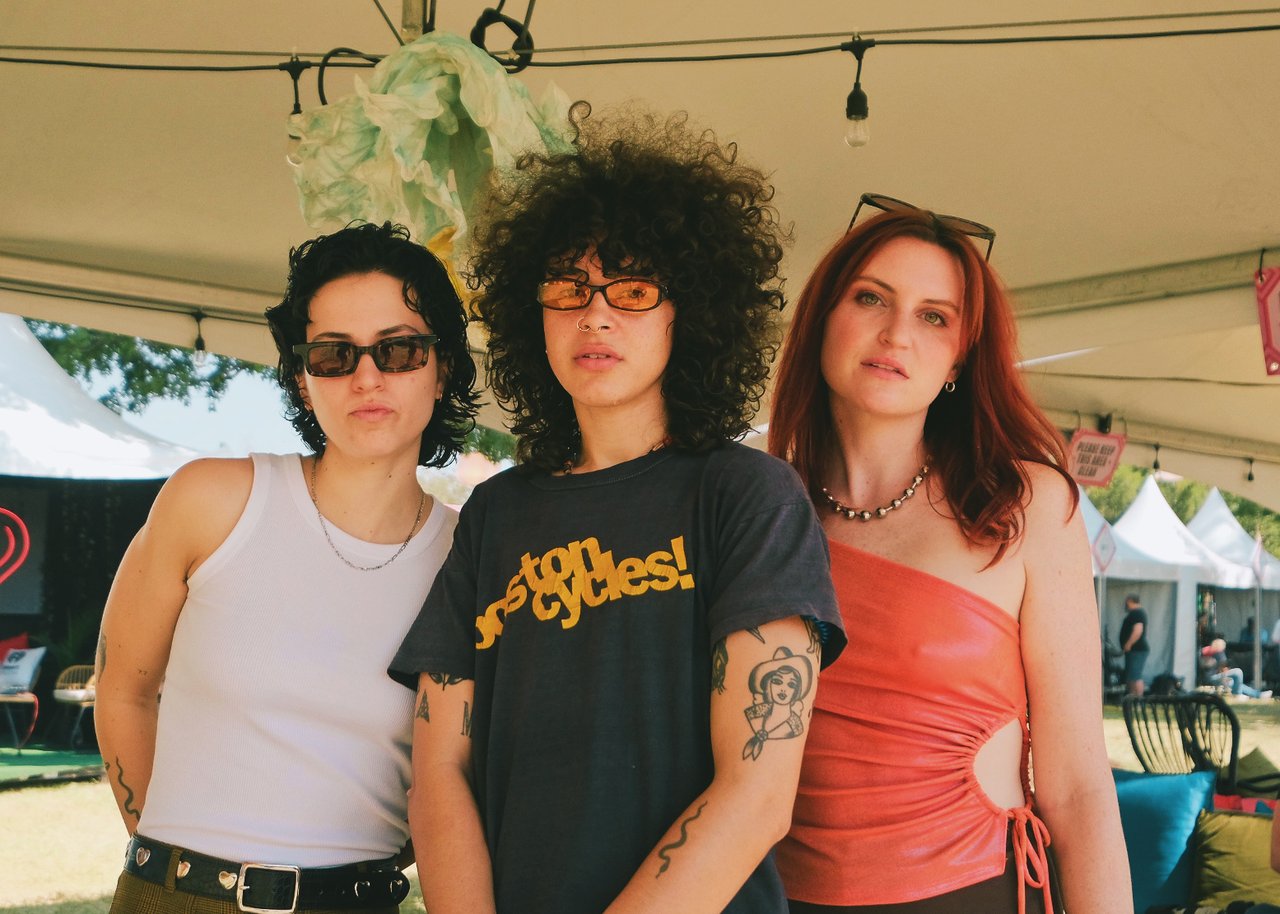 @z.h.williams
On the other side of the festival, BIA's DJ had the crowd jumping to remixes of Charli XCX and Travis Scott. Bia came out in all silver, calling the crowd to grab their best friends and yell" no fake friends". It's 3:30 in the afternoon and she turned Zilker into the hottest nightclub in the nation. Booming beats brought everyone tighter to the front, but not without the artists making sure everybody was okay. Calling for the pit to open, she called for a mosh pit on the beat drop. After a deep bass song about the problems in the industry, she played her hit song "Freaky" featuring Nicki Minaj she called for "all the freaky girls to get lit." Walking to the Tito's stage for the next band, BIAs presence was felt with friends and couples dropping low in the open field space.
A silver mannequin with exposed wire and a TV for a head stood with Magdalena Bay on the Tito's stage. The lead singer wore a colorful green one-piece while vaporwave aesthetics flashed in the background. Plagued with a poor vocal mix, the lead singer did her best to not show any frustration in the electronic daze. Synth solos hypnotized the crowd and glittery people danced to the robotic theater on stage.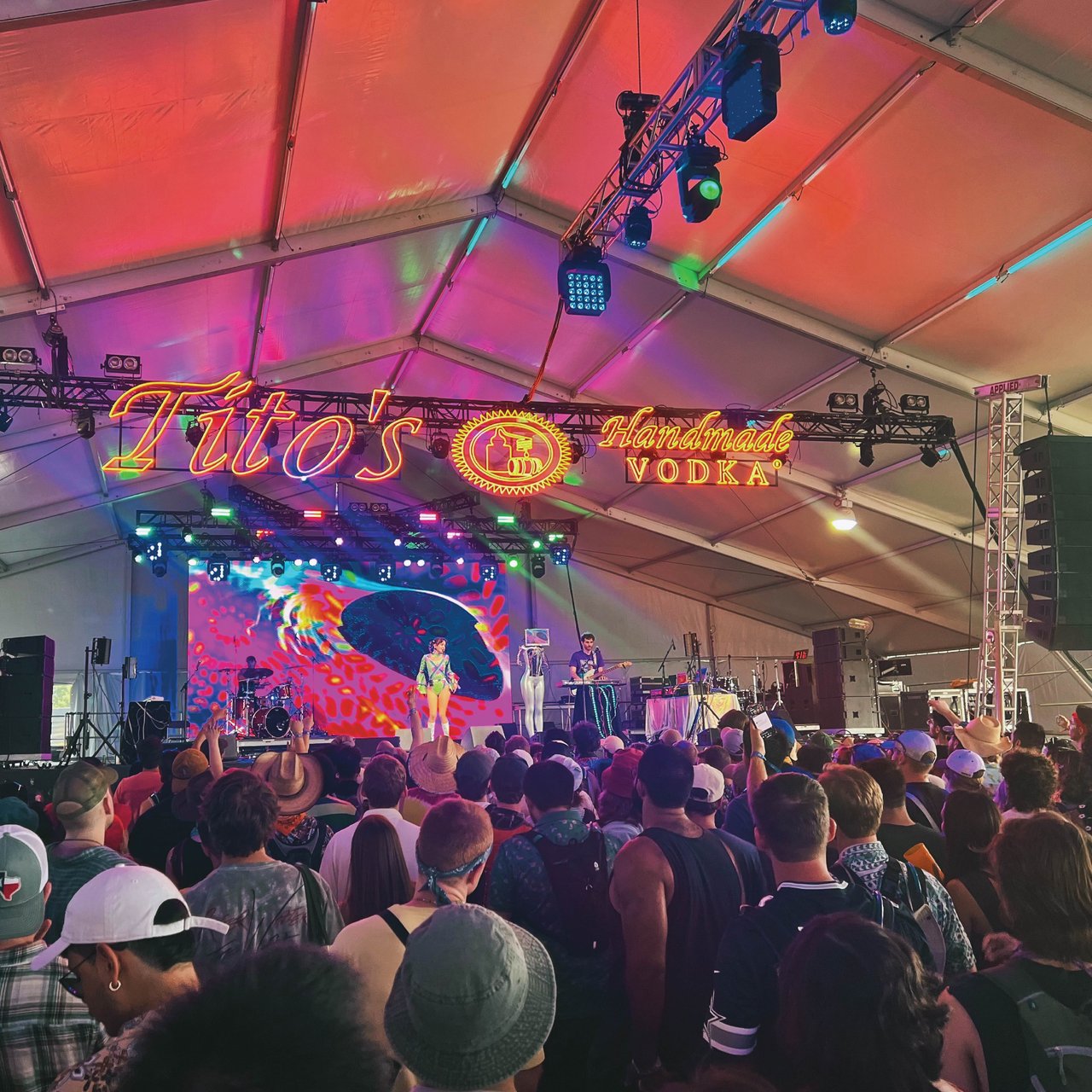 @z.h.williams
Heading back to the press area for dinner and networking, I was able to watch rap star 6lack interview for Hulu. With a crew of brickish men and a strong-faced clipboarded woman, I was only able to watch in awe from a distance.
At around six, I planted myself deep in the American Express stage for Paramore and shortly after, The Red Hot Chili Peppers. Hayley Williams took the stage humbly assuming people might not know who she is, as the crowd hung onto her every word. Singing the newly unretired "Misery Business" she held her mouth shut during the controversial lines, and the crowd moshed screaming every word. Paramore and company solidified their greatness and showed breaks from music do not lose any fan loyalty.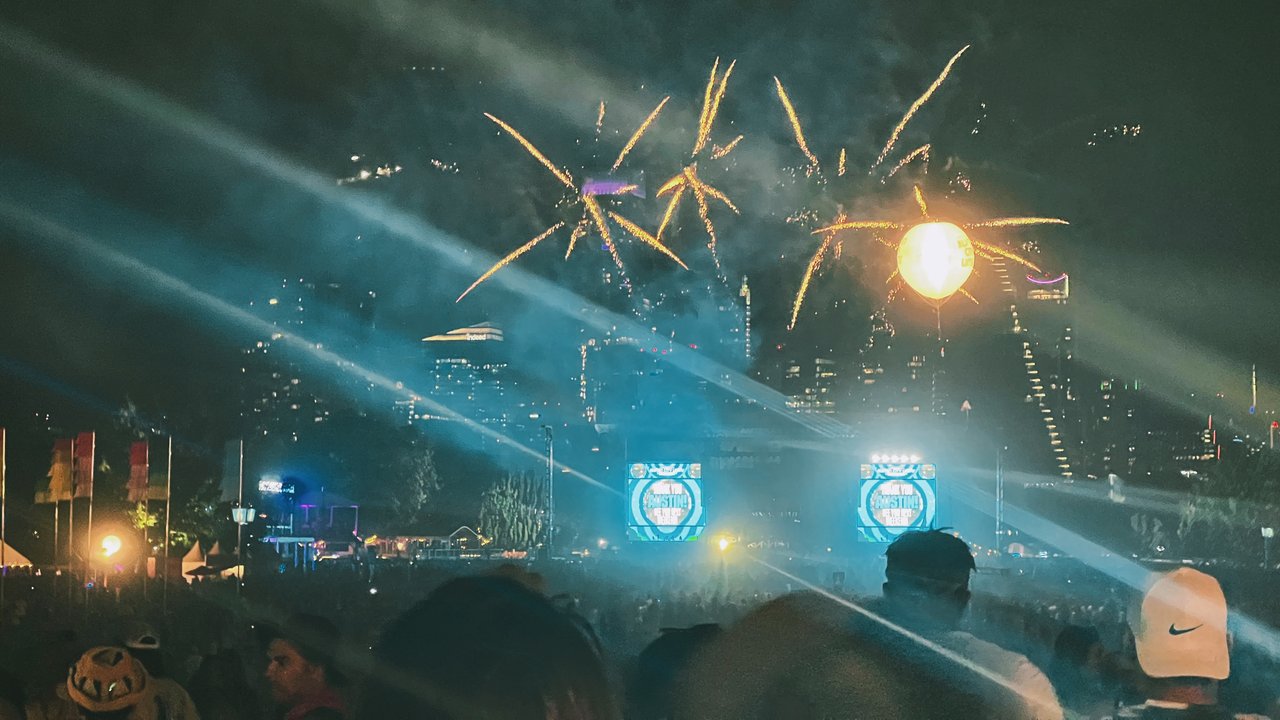 @z.h.williams
Lastly, in the sweaty human ocean of the pit, people shoved forward where there was no room to stand. The Red Hot Chili Peppers flashed onto the stage with an intensity making me forget about their age. Newly returned Flea thanked Texas for its "soft and sweet air" as they played hit after hit sounding just like their records. However, ending over thirty minutes earlier than planned, the boys proved that 60 years of fun is still sixty years old. Fireworks erupted thirty minutes later, and few people remained as Kacey Musgraves was the last artist standing.
Thank you for coming on this adventure with me. This is DJ Dead Dog, and thanks for reading.