Hanover and Wednesday Kid brought cheer and delight to the ballroom accompanied by Ted Hammig and The Campaign and Love, Jo.
Dina Zeid (DJ Nour) - @capturedbydina
The concert began on a mellow note with local artist Love, Jo. The singer-songwriter sat on a stool, just his soft voice and guitar echoing through the room. The intimacy of this atmosphere enhanced his music, with his intricate chord progressions and captivating lyrics being distinctly tangible.
He plays with a cadence that's Elliott Smith-esque, in that it flows perfectly but also has that sense of unpredictability.
Though he is just at the start of his career, having released only a few songs, he already has so much promise and technique, which he also demonstrated later on as a bassist for Wednesday Kid.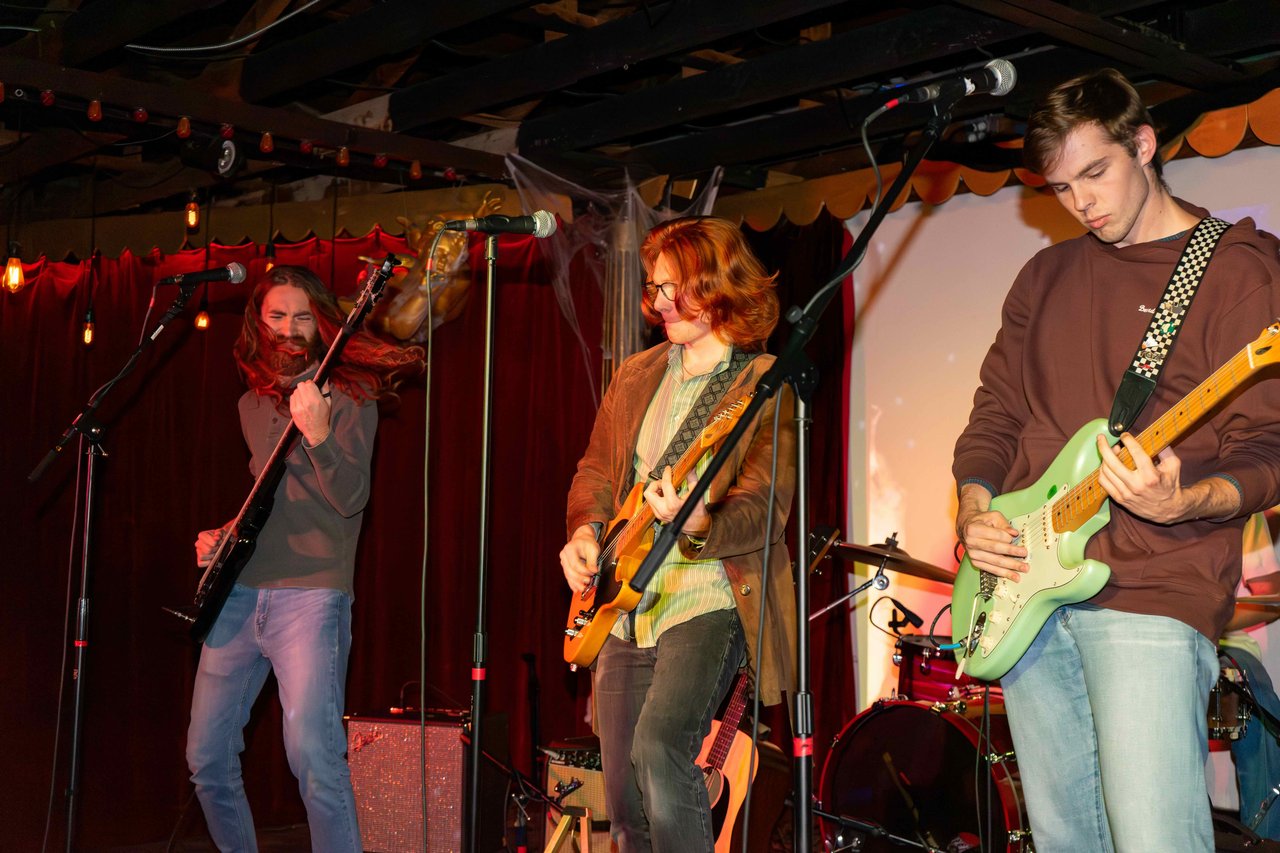 Dina Zeid (DJ Nour) - @capturedbydina
Ted Hammig and The Campaign
That mellowness shifted when Arkansas-based band Ted Hammig and The Campaign took to the stage, immediately blowing me off my feet with their boisterous classic rock sound. I felt like I teleported from a quiet campfire to a lively tavern, with the guitar and keys similar to the likes of Lynyrd Skynyrd.
They are chameleons with their ability to transition between genres, but they maintain a consistent flair through Ted Hammig's bright guitar playing and vocals.
They closed their set with arguably the standout song of the entire night, "Maria." It is a triumph of a song, characterized by its bluesy improvisations. They all had a chance to stand out, with Freeman Boatright's keys and Andrew Ruegsegger's drums transporting you to another dimension, followed by David Moneymaker's bass cascading through the venue and Hammig's vocals coming forth with angst and grit.
It is refreshing to see musicians perform with each other in the moment and change up the music as they play off of each other. I am a certified Ted Hammig and The Campaign enjoyer and will be tuning into their musical journey!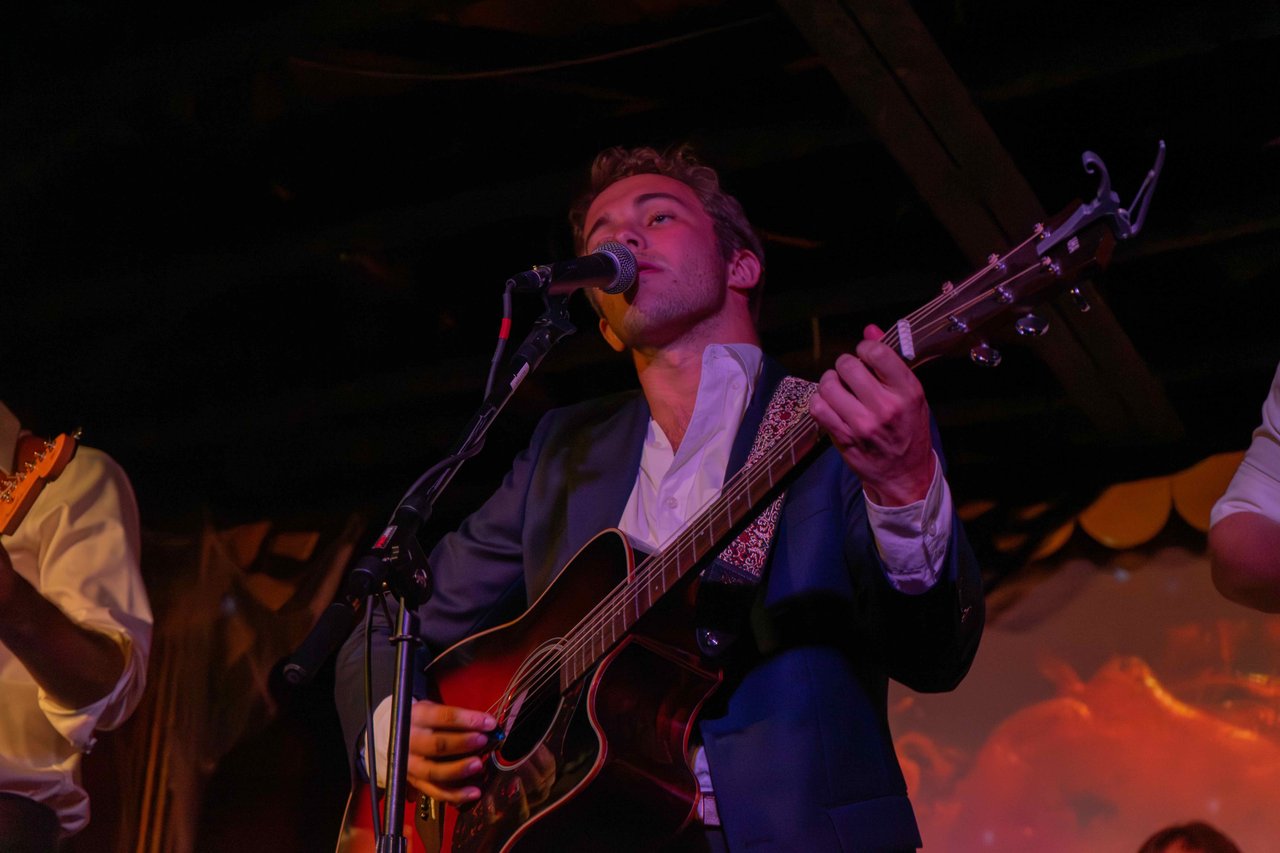 Dina Zeid (DJ Nour) - @capturedbydina
Wednesday Kid and his ensemble came onto the stage and maintained vibrant energy. His most streamed song, "Metronome," encourages you to stomp and holler with its catchy melody – and the audience was stomping and hollering every which way, dancing across the entire floor.
He performed one of his upcoming releases, "Down the Vine," which opens with an electric guitar that automatically makes you feel like you're cruising on the beach on a breezy summer day.
It's not surprising to see why he cites Jack Johnson as an inspiration due to the easygoing nature of his music, which can instantly put a smile on your face.
He opened "Spell of a Night" with an interlude of the iconic ballad "Fly Me to the Moon," followed by the wistful sound of a steel guitar, making it ring like a familiar folk song. He also sang a cover of Arlie's "didya think," which brought the energy to a 10.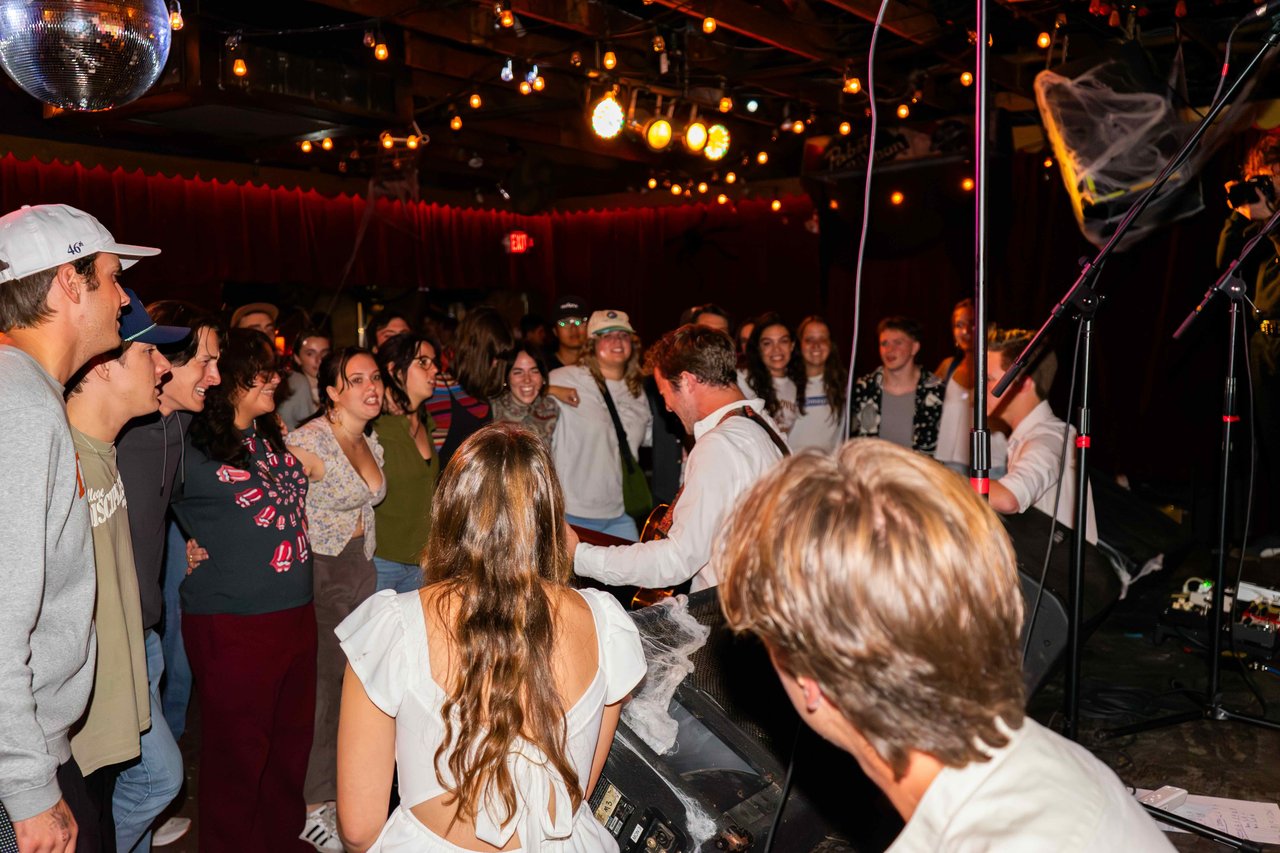 Dina Zeid (DJ Nour) - @capturedbydina
Wednesday Kid ended his set with an interactive song called "The Friendship Song," encouraging the audience to come forth and sing along with him in a way that he reportedly had never done before.
I felt like I was back at that campfire, singing with everyone and feeling the joy of music radiating through my bones.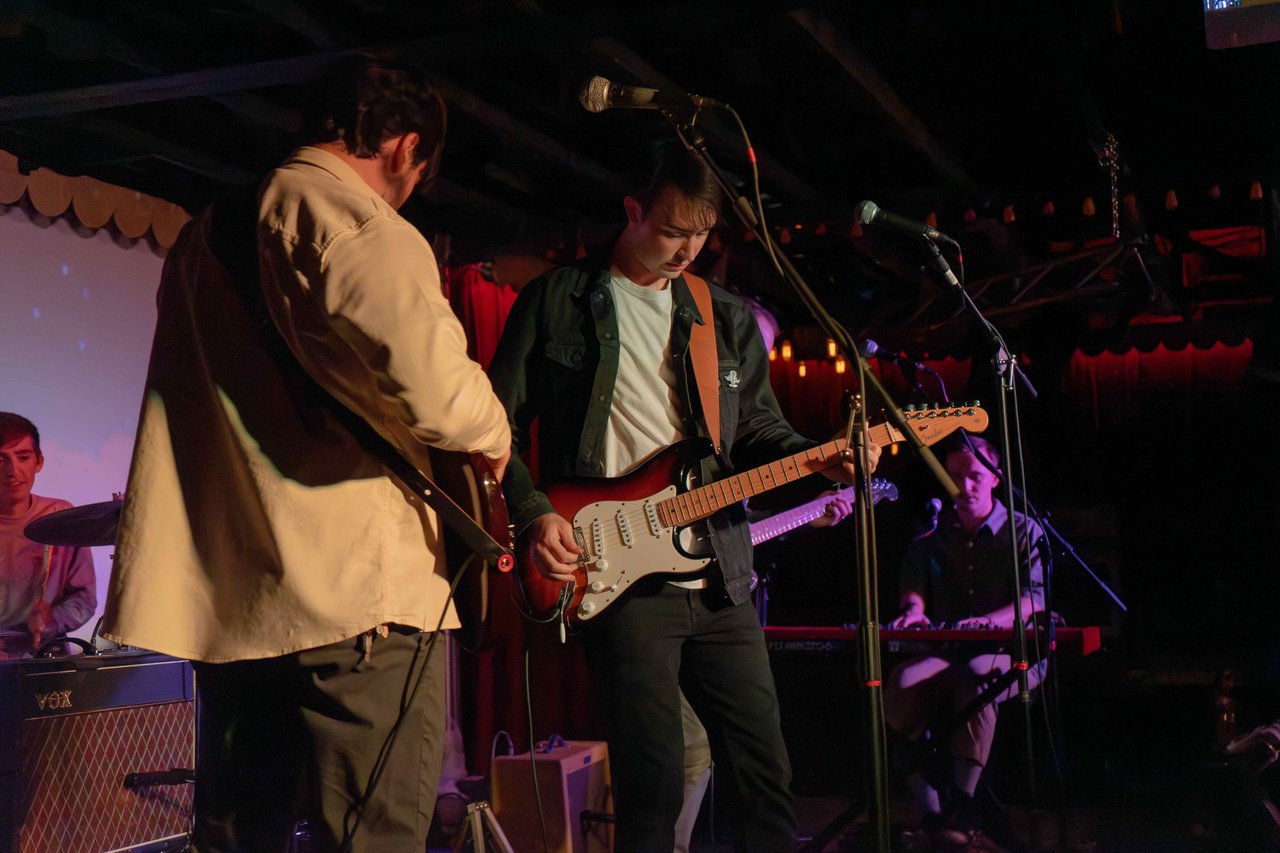 Dina Zeid (DJ Nour) - @capturedbydina
Hanover, the final act, opened with a sorrowful piano ballad, which I thought would be the tone for the set, but their shift to an alt-rock sound was even more immersive as it showcased their versatility right off the bat.
That piano ballad served as the hallway you had to walk through to open the doors to heaven, which, in their case, is filled with loud drums and soaring melodies.
They performed each of their songs with ease, with there never being a dull moment. Classic sounds of electric guitar power chords and organ-sounding keyboards ring through the room with nostalgia and a sense of familiarity.
Cacophonous guitar playing segued the band into the easygoing "Arboretum," which was a standout song with its honest and poignant lyrics about love. As their set continued, the guitars seemed to sing along with the vocals harmoniously in the unreleased songs that they introduced, which continued their catchy, captivating sound.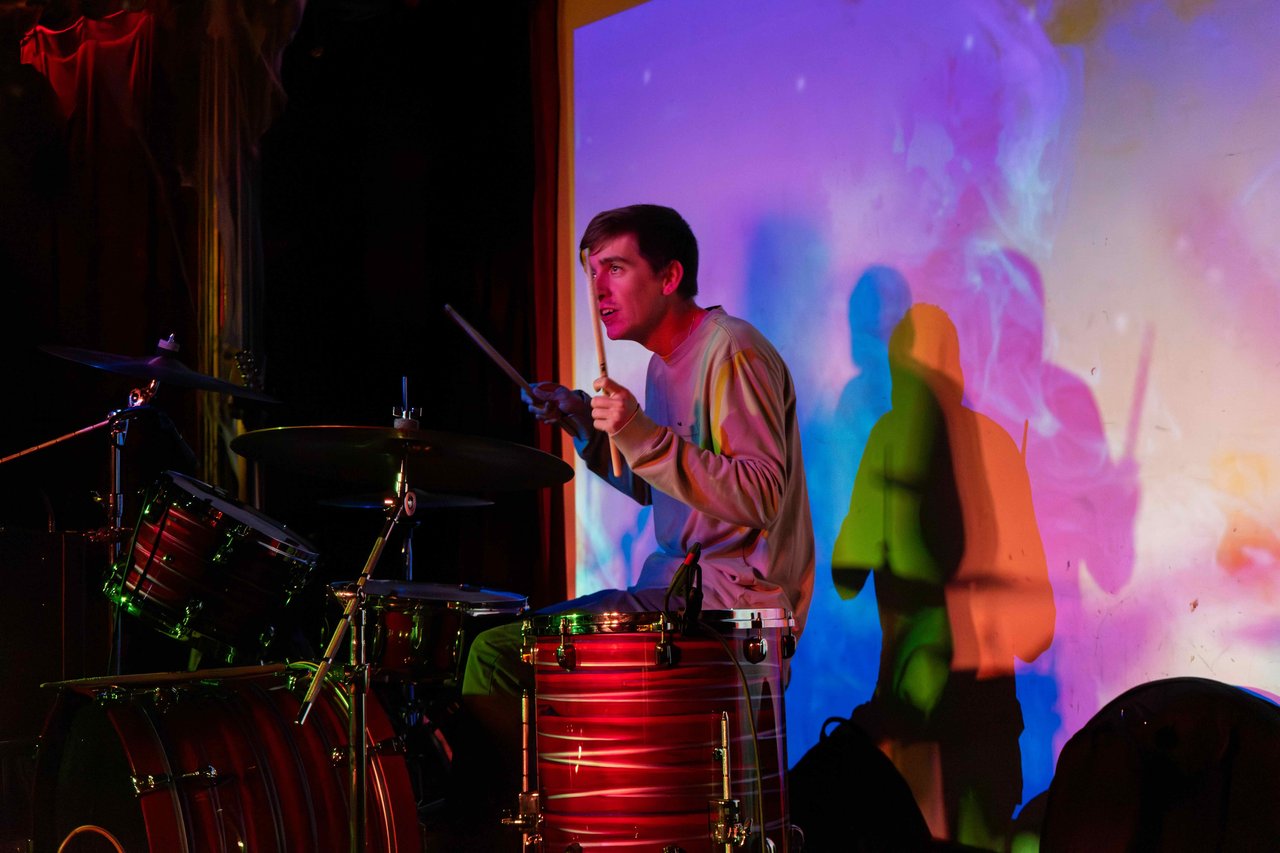 Dina Zeid (DJ Nour) - @capturedbydina
The show took a bittersweet turn as we learned that it was drummer Jaret Lyttle's last show after the band had officially been performing shows for over a year, but he exited the band with a bang as the drums were more powerful than ever in the last few songs, amplifying the energy in the room and allowing Hanover to end with a bang.