Hether's set, photographed by William A. McNaul-Ramirez
---
Hether, a solo recording artist performing as a trio band, with what they call "Bathroom Zam" have a great sound. The front-man, Paul Castelluzzo, Hether himself, has, somehow the cleanest and grungiest guitar sound I've ever heard. A wizard on the strings, truly. He isn't alone in his performance either! His drummer and bassist for this tour mesh seamlessly with his playing, laying down the perfect beats and lines for his fretwork. At the show, however, I couldn't for the life of me make out the vocals well at all, lost in the mix as they were. Not as clear, definitely, as his studio material. This isn't to say the set was bad at all, either! The energy was good, leaving me feeling very full by the end of it all. The sun setting, people lying on the grass enjoying the Bathroom Zam Rock, very picturesque, all things considered. The performances of 'Shy' and 'When You Loved Me' off of his 'Hether Who?' EP, and 'End Of The World', off Paul's latest album, 'Covered In Hether', were jaw-dropping. Didn't miss a beat, and truly profound. I wish I could have captured it on video, had I not been doing photo. The crowd didn't disappoint either.
---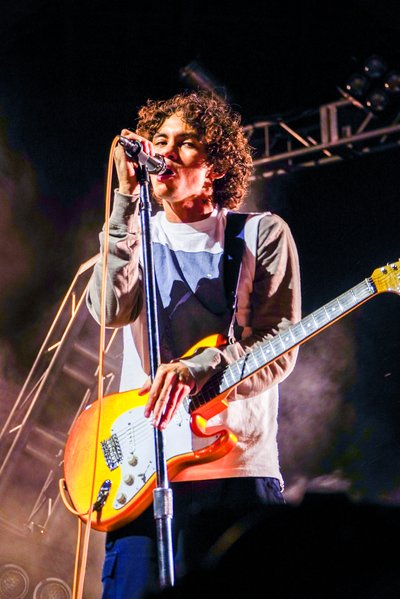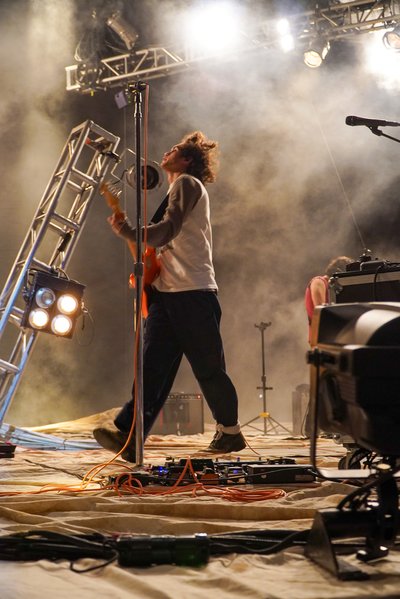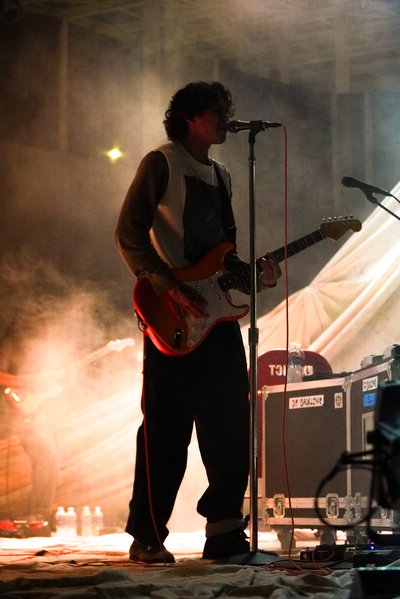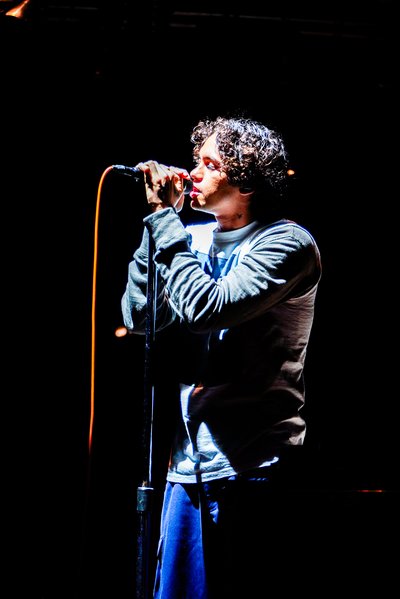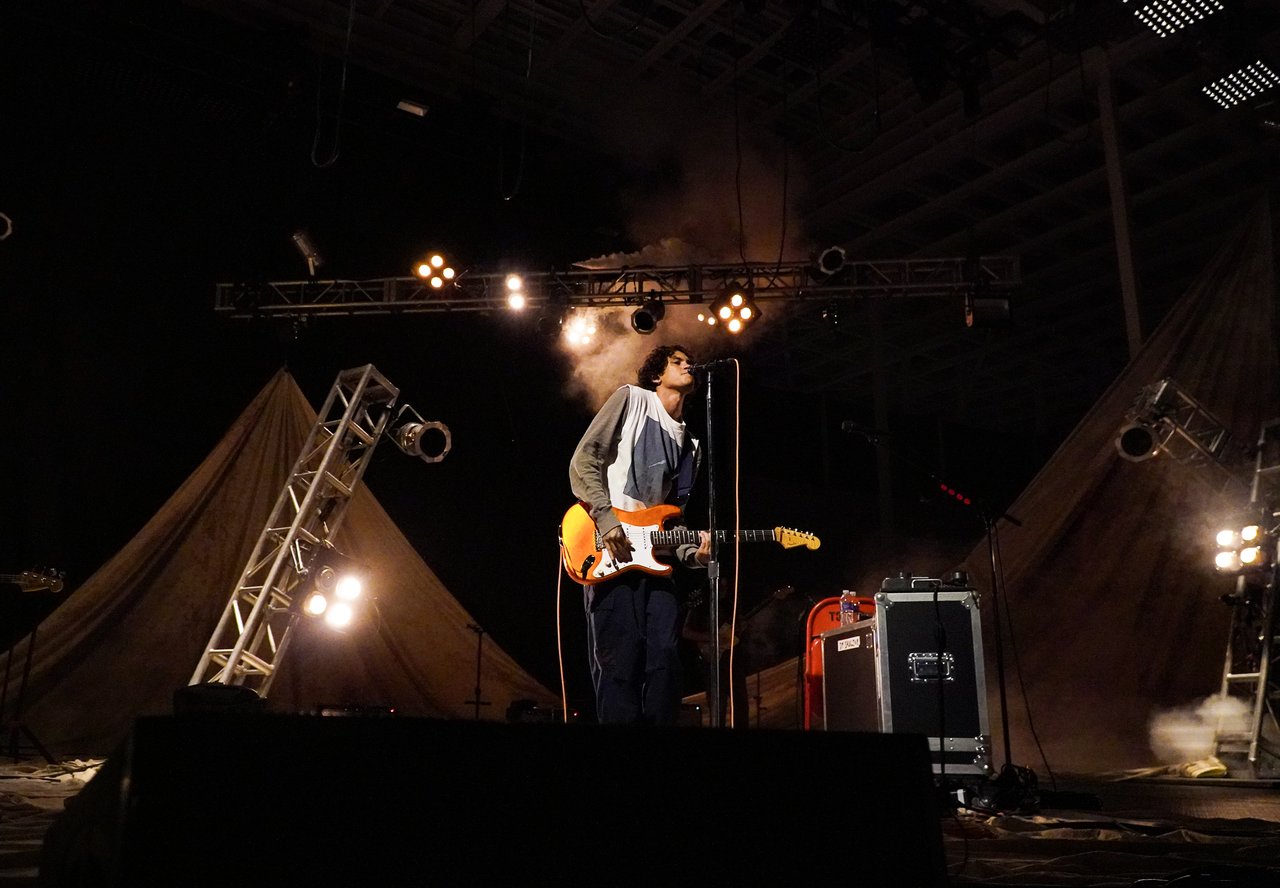 Dominic Fike's set, photographed by Wil A. M. R.
---
Dom's performance is hard to put into words. But I'll do my best. He is the best solo artist I have ever seen, easily. He has incredible stage presence, keeps his shows interactive and entertaining, through either intense body language or just talking with the attendees. The songs are pretty short, but incredibly sweet, and because of this, the set list covers almost every song that a fan would want to see live. I enjoyed numerous songs I would consider favorites, like 'Why', 'Politics and Violence', and 'Come Here' off of his album 'What Could Possibly go Wrong'. He touches on earlier material from past EPs, and the renditions of his newest tracks off of the tour album, 'Sunburn' were beautiful. He roams around the stage, a man possessed, singing his heart out and genuinely having fun. It's a sight to see, especially from an artist that could easily rest on his laurels. He highlights the people that help make the show happen, not particularly abnormal, but he did bring on Paul Castelluzzo from Heather to play for him, and encouraged the audience to photograph the bassist, so said bassist's dad could have some photos of his son. The stage design is incredibly visual, and brings the whole thing together. Props to you, Dominic Fike.
---
Photographed, Reviewed, and Written for KVRX by
PAPERVIEW
William A. McNaul-Ramirez
@threa.hd