Let's start off with YES my admiration for Dorian Electra has only grown since they showed up in the KVRX mail this summer, so YES my g*y a** was there when their tour passed through Mohawk last Monday September 23rd.
Dorian Electra has been making major waves in the queer/pop underground since dropping their debut album Flamboyant this summer. On it, Dorian concisely introduced us to their version of masculinity and camp in 30 minutes of cartoonish bubblegum bass. The earnestness behind it though is what makes this record stand out.
Dorian live is no different - among the OTT outfits and clown makeup, I experienced some of the most genuinely touching moments at a show in awhile. More on that later because there were openers!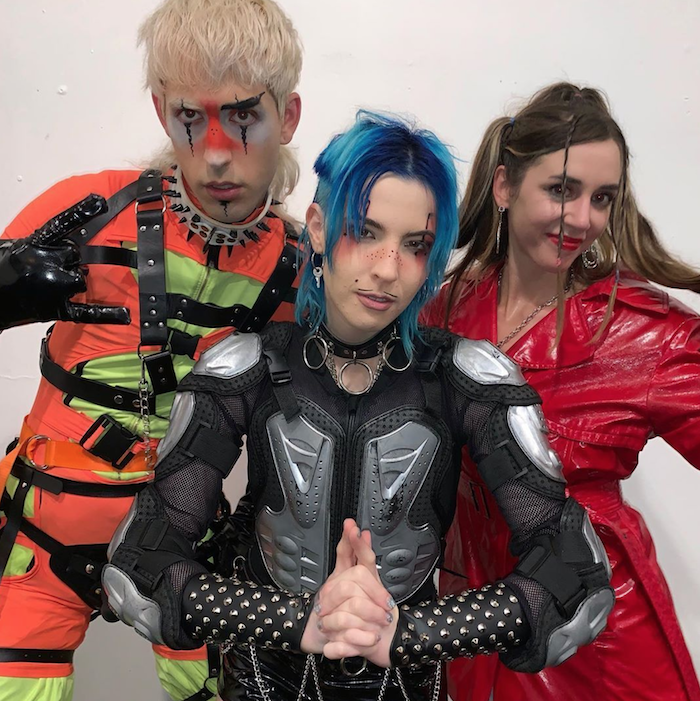 Mood Killer, Dorian Electra, Cowgirl Clue
Dorian brought along Mood Killer and Cowgirl Clue as support. Mood Killer began with a high energy set of their new Liquify EP, fully strapped if you know what I mean. As I found out later, Mood Killer and Dorian have been pals since high school - and the genuine excitement for one another's work was very evident! So cute! The neon and leather bodysuit will never be forgotten.
Cowgirl Clue, best known for her adjacency to The Garden, took the stage next. She powered through technical difficulties during her hometown set (!), and the mic problems actually ended up highlighting the Banging Bass and Breaks of her jungle-y take on pop princess-dom, so can't complain there. Though the crowd seemed less familiar with her, they were happy to bounce along.
Now for Dorian… what a king. The CHOREO, the VISUALS, the STAGE PRESENCE. Jane (of THE KVRX morning drive time show Cup of Jane) and I agree that these elements of Dorian's set were impeccable. I'll go onto discuss the VOCALS. I remember musing how Dorian had achieved such a new low register since their releases years earlier, and turns out it's just pure talent, man.
The entire night was encapsulated by a heartwarming feeling of real acceptance. Sometimes the queer party scene can be a little intimidating if you're not dressed high-glam, ready for the spotlight. And while plenty attendees were fitted out, it really did feel okay be yourself, dressed up or down. It was all so genuine! Dorian's father even came on stage to take their photo with the crowd. All the performers stayed late to hang and sell merch, everyone helping each other out with lighting and photos. Joy and camaraderie was the theme of the night.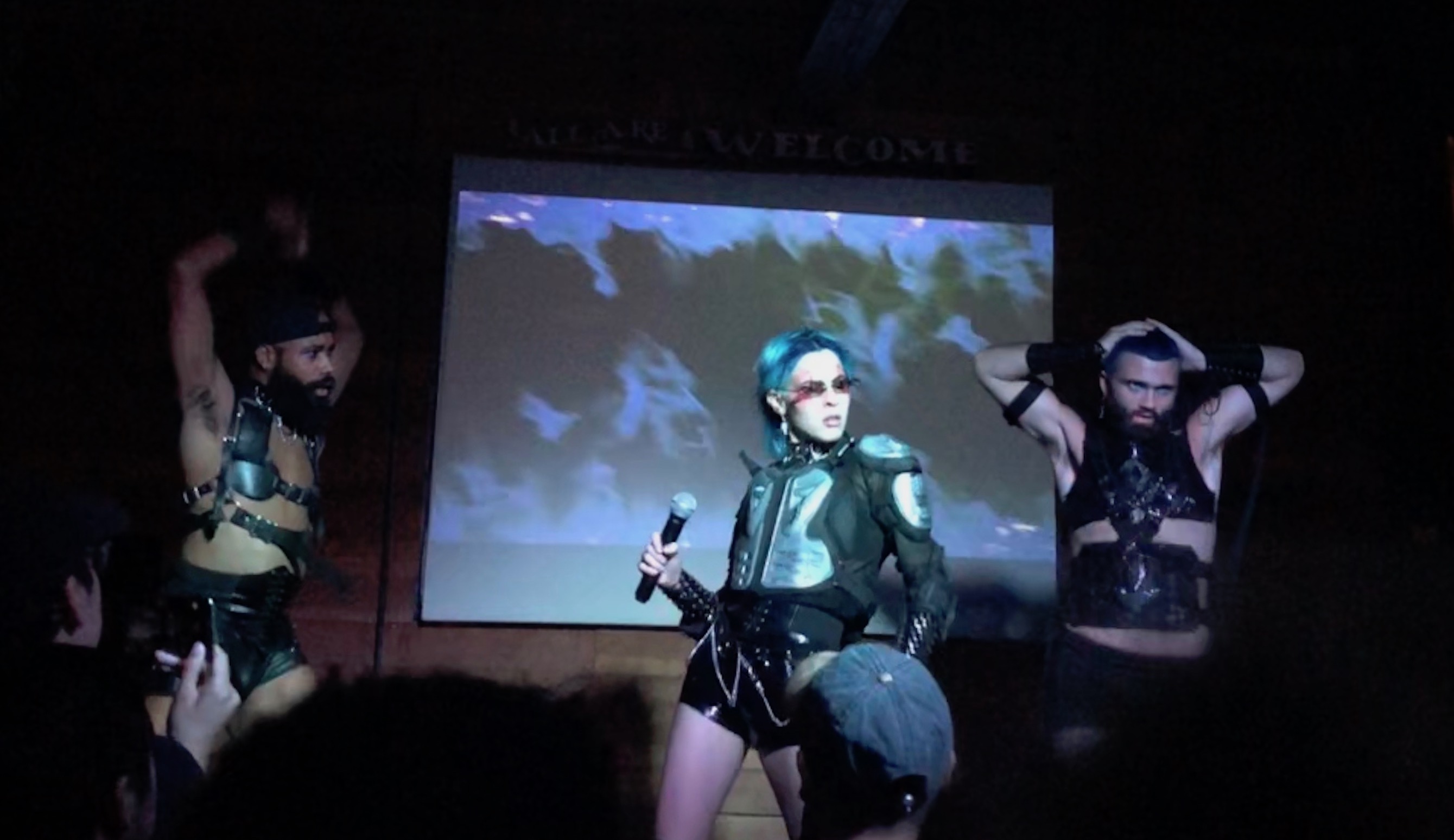 I've always cringed a bit at how literal the track "Adam & Steve" can be - "God made me, and he loves me / God made me just like Adam and Steve." Watching a room of 80 queer people singing it in unison with one of our own up there selling out a headlining tour, well I get it now.
---

Thank you to Tyson from Mohawk and Dorian for having KVRX out!
Header photo credit @wavykirt