It came as a command from on high, a thundering message from a psychedelic Australian God rippling through an audience at rapt attention on a cool night in late October: "Don't take too much acid! Make sure you take enough, though. It's good for the brain."
Despite desperate cries for an encore, this was the last word of advice from Aussie prog-psych-microtonal-funk-jazz fusion-thrash group King Gizzard & the Lizard Wizard on the first night of their two-day mini-residency at Austin's local Stubb's Bar-B-Q. Helping to kick off Levitation (the cool twin sister to the frankly played-out ACL), Gizz is currently on a world tour to celebrate the release of their latest album, Changes.
Oftentimes when a band is touring for a new album with a unique sound (and every Gizz album has a unique sound different from the last), fans are frustrated that the band plays new material over old classics. This was not the case with Friday's performance. The band threw red meat to their hungry fans, opening with a medley of several songs from their 2019 harsh ecological thrash release, Infest The Rats' Nest.
photo by: @z.h.williams
Despite quickly moving to the comparable softer funky psych rock exemplified by the fan-favorite track "Hot Wax", the crowd's energy remained tremendously high. By the time I made it to the front of the claustrophobic crowd (Stubb's was at capacity both nights), the band had shifted into a complete run of the "Altered Beast" tracks, which are a series of songs forming a sort of substory to a substory off their 2017 heavy psych/garage rock/prog metal release, Murder of the Universe.
Though the audience had been moshing a bit throughout even the openers (the excellent Hooveriii and Leah Senior, with the latter providing live guest vocals for "Altered Beast"), it was at this point that the eclipse horizon of herd activity was crossed and the strange, intricate, pagan rituals of an audience really, really into a performance began– circle pits, flying elbows, singing-cum-chanting to nonsense lyrics. I even met a guy who's in my American Government 310L class by sheer coincidence.
photo by: @z.h.williams
There's a unique liberation to be found in a high-energy crowd that better journalists than I have tried and failed to document. It's a self-actualized individual moving in lockstep with hundreds of other self-actualized individuals– the individual briefly, for about an hour and a half, chooses to give up their individuality and becomes part of a greater whole. Ultimately, I guess it's true: you just had to be there, man.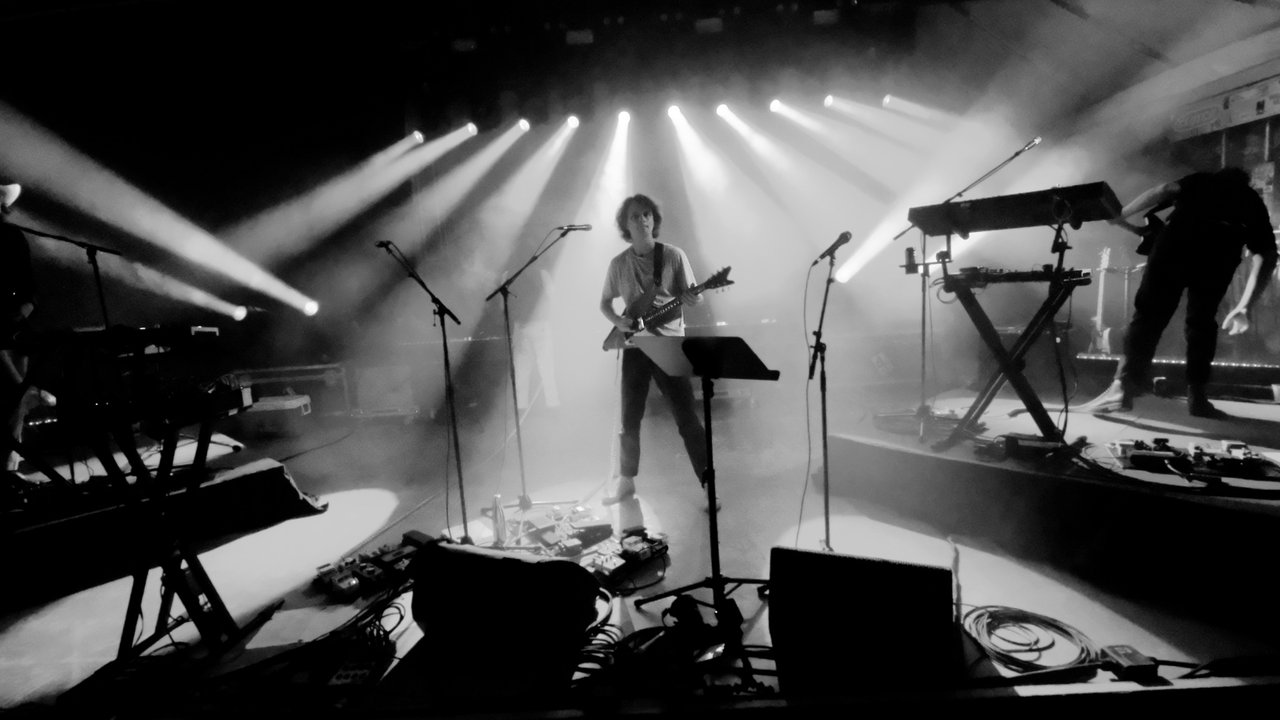 photo by: @z.h.williams