The hardest part of the night was getting there. This silly little freshman doesn't have a car, and therefore depends on the Austin public transportation system. Was it awful? Not really, but my terrible sense of direction made me walk to the wrong stops more than once. Anyways! Arrived at the beautiful Stubb's BBQ Amphitheater. Very easy process, checked in in the "Guest List" tent, got my press band, and walked to the photo pit.
I got to the pit at around 7:20 and met some photographers from other publications. Shortly after, at 7:30, the first opening act took the stage.
Austin-based Indie-alternative band Sneaky Peaches and the Fuzz stayed with the crowd for around 30 minutes. Fans went crazy and screamed their songs. Vocalist Noah Cameron told the audience the experience had been a dream come true. After performing some of their songs, the band left to give place to the second opener of the night, The Brook & The Bluff.
The Birmingham-born, Nashville-based band took the stage not long after the previous opener left the stage--the time in between performances reserved for getting the set ready for the following act. The four musicians seemed to have a strong following in the audience, as the crowd went crazy through every song. The band thanked the audience on their official Instagram account for the unforgettable time.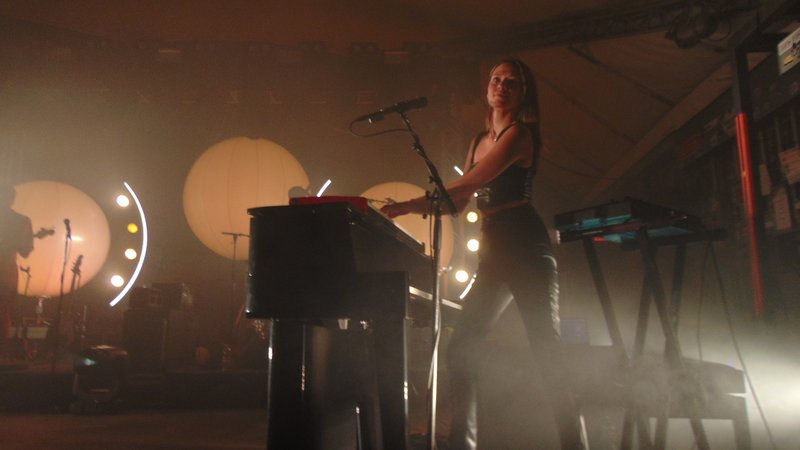 Not long after The Brook and the Bluff left the stage, the main stars of the night walked in. The Philadelphia rooted-LA-based band Mt. Joy was warmly welcomed by the crowd. They started their performance with the single released in 2020, Strangers. Being close to the stage and watching the musicians, I could see they were happy to be where they were and were passionate about performing. The lead singer Matt Quinn stopped the concert multiple times to interact with the fans, including once to talk about the ongoing World Series game of the Houston Astros against his hometown team, the Phillies.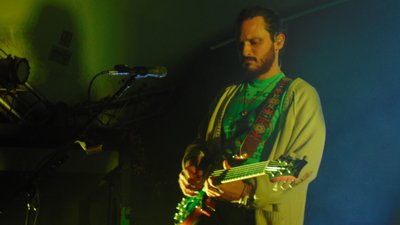 After 13 songs, they thanked the fans for the great night, leaving us wanting more. And well, they gave us more!
Matt Quinn asked the audience if it would be okay to sing a little more, and without hesitation, everyone screamed in agreement. Starting with Bathroom Light, they followed with a joint performance with one of their openers The Brook and The Bluff with a song about, and I'm being 100% serious--a penis.
To officially end the night, they sang one of their most famous and iconic songs, Silver Lining.
With that closing of a great night, I headed back home.