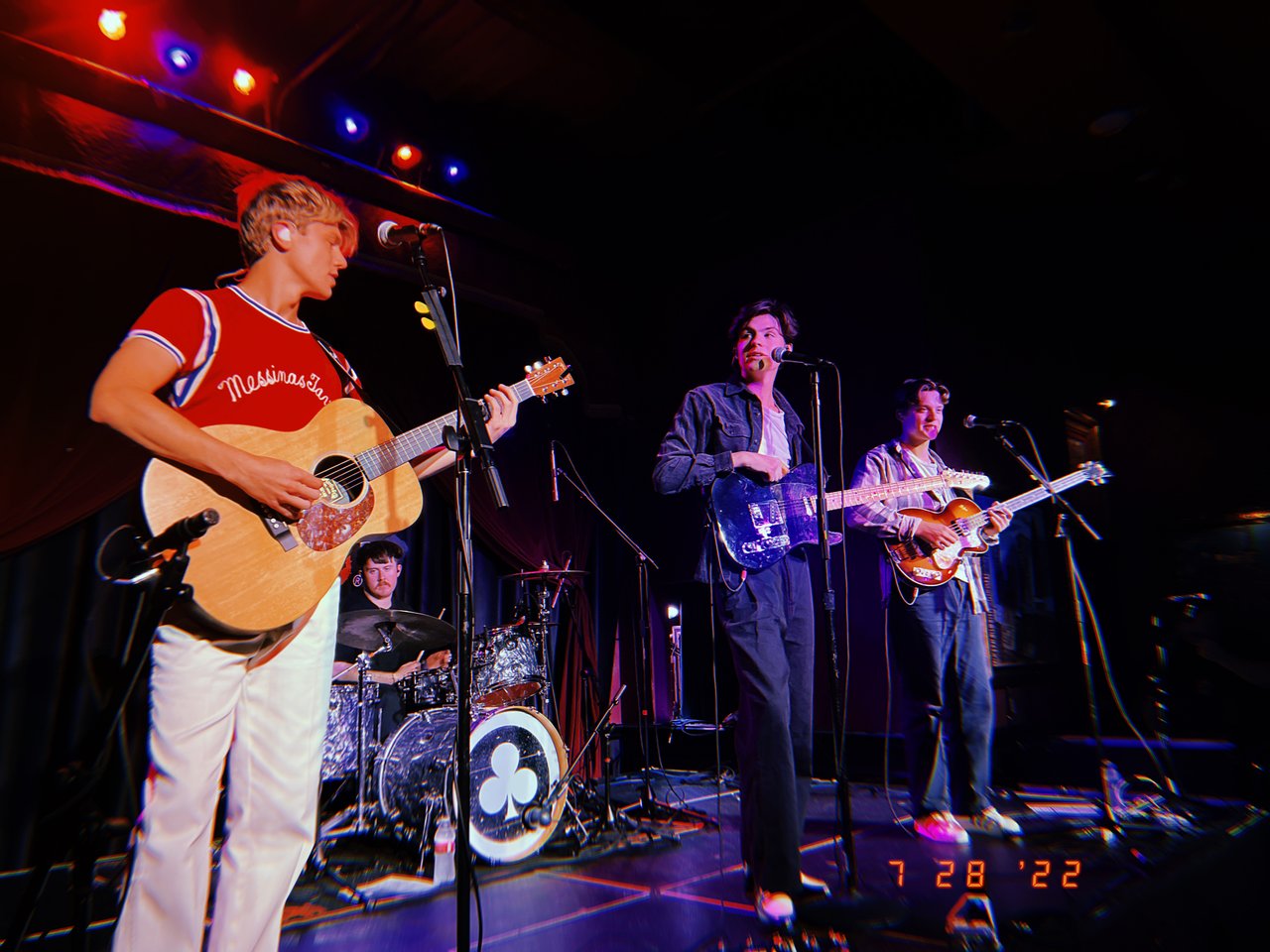 New Hope Club opening their show. Photo Credit: Brianna Gonzalez.
Coming all the way from the UK, New Hope Club delivers their tour, "Getting Better," to cities across the US. They are a pop trio consisting of members Blake Richardson, George Smith, and Reece Bibby. On July 28, 2022, they stopped by House of Blues in Houston, Tx to showcase their amazing talent. Each member walked out on stage waving at their fans and had their guitars on and ready to blow their fans away. The way their fans were cheering with excitement is enough to tell that they have a dedicated fan base.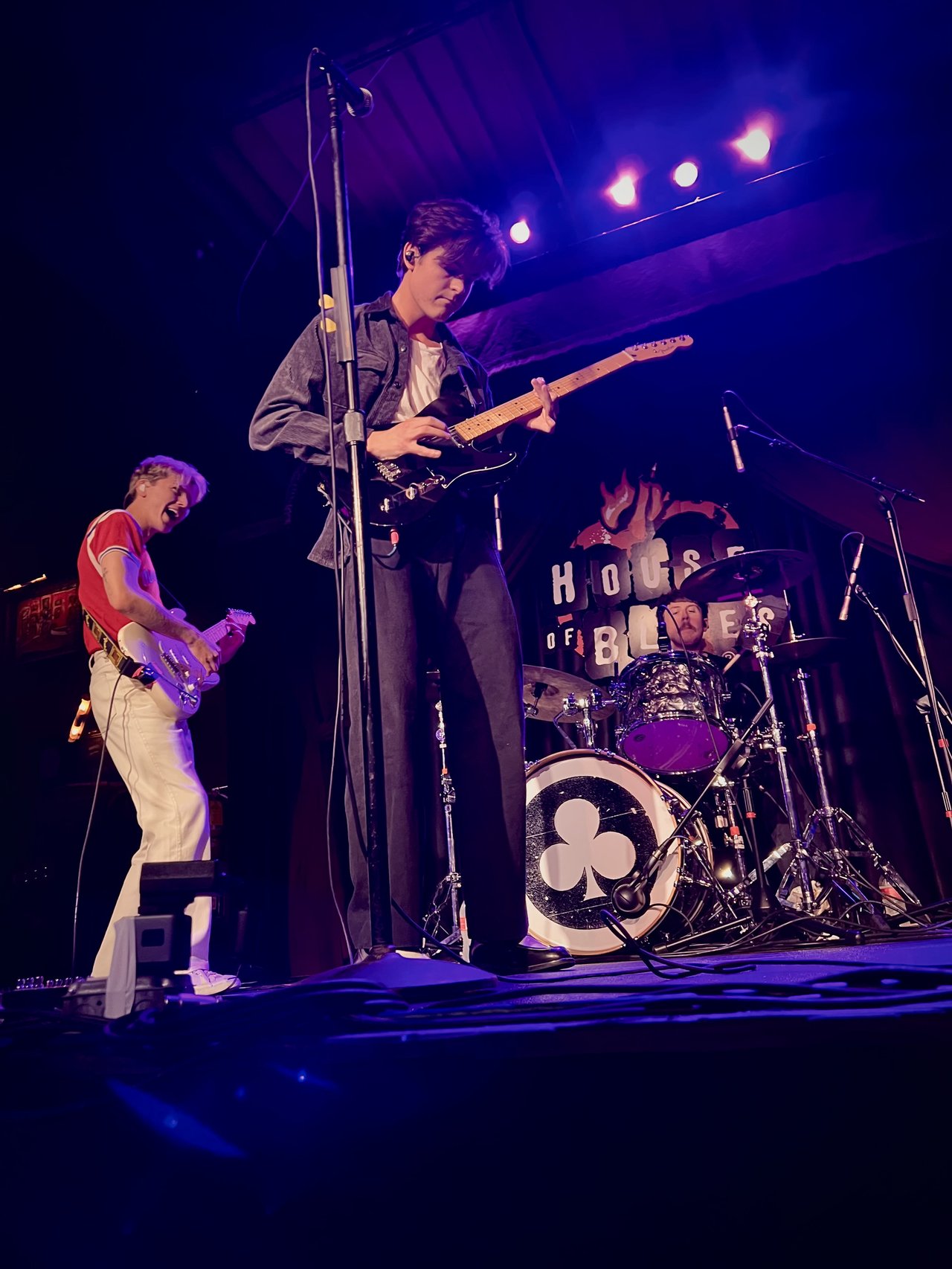 Photo Credit: Brianna Gonzalez
Throughout the show, they would constantly look at each other with really big smiles almost as a way to confirm that everything was going smoothly. The trio had great chemistry on stage, there was never a dull moment with them. They were either dancing together, laughing at each other, or talking to each other. They interacted with the crowd multiple times and showed their gratitude towards them. They were very friendly to the crowd creating a safe and welcoming environment for everyone. Blake, George, and Reece made the show a memorable experience for their fans.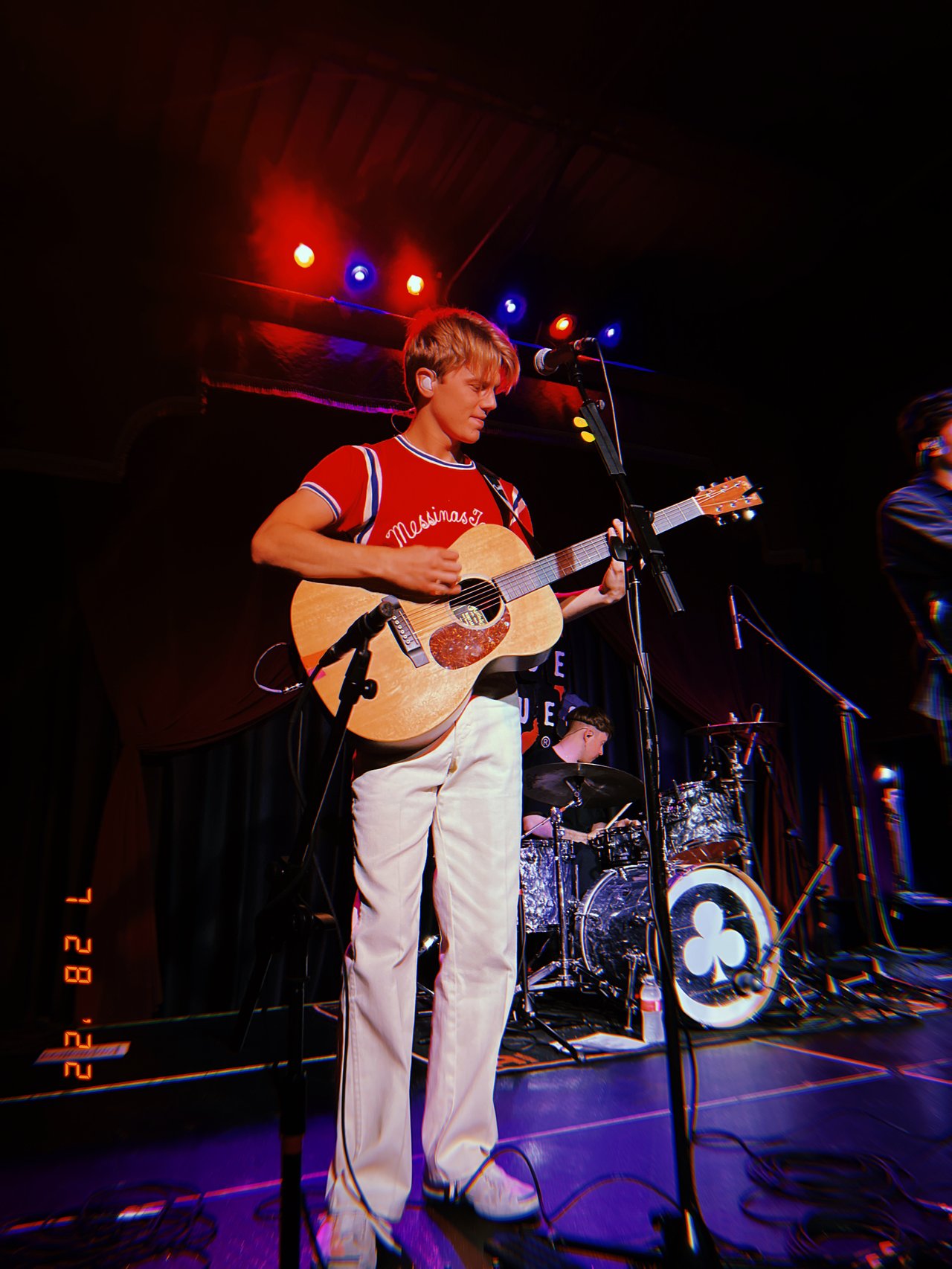 Photo Credit: Brianna Gonzalez
New Hope Club opened their show with their song, "Medicine," which is a great song to open their show with. It has just the right amount of energy to get you excited but will still leave you wanting more. They played various of their top hits, along with their new songs, and a cover. They covered the song "About Damn Time" by Lizzo, and added their unique twist to it. They ended the show with their song, "Know Me Too Well" and encouraged the audience to dance and put all their energy into this last song. New Hope Club did a great job in selecting this set. They added songs that not only made fans want to dance but also played a few songs leaving them in their feelings. They managed to create a night full of emotions and a lot of dancing.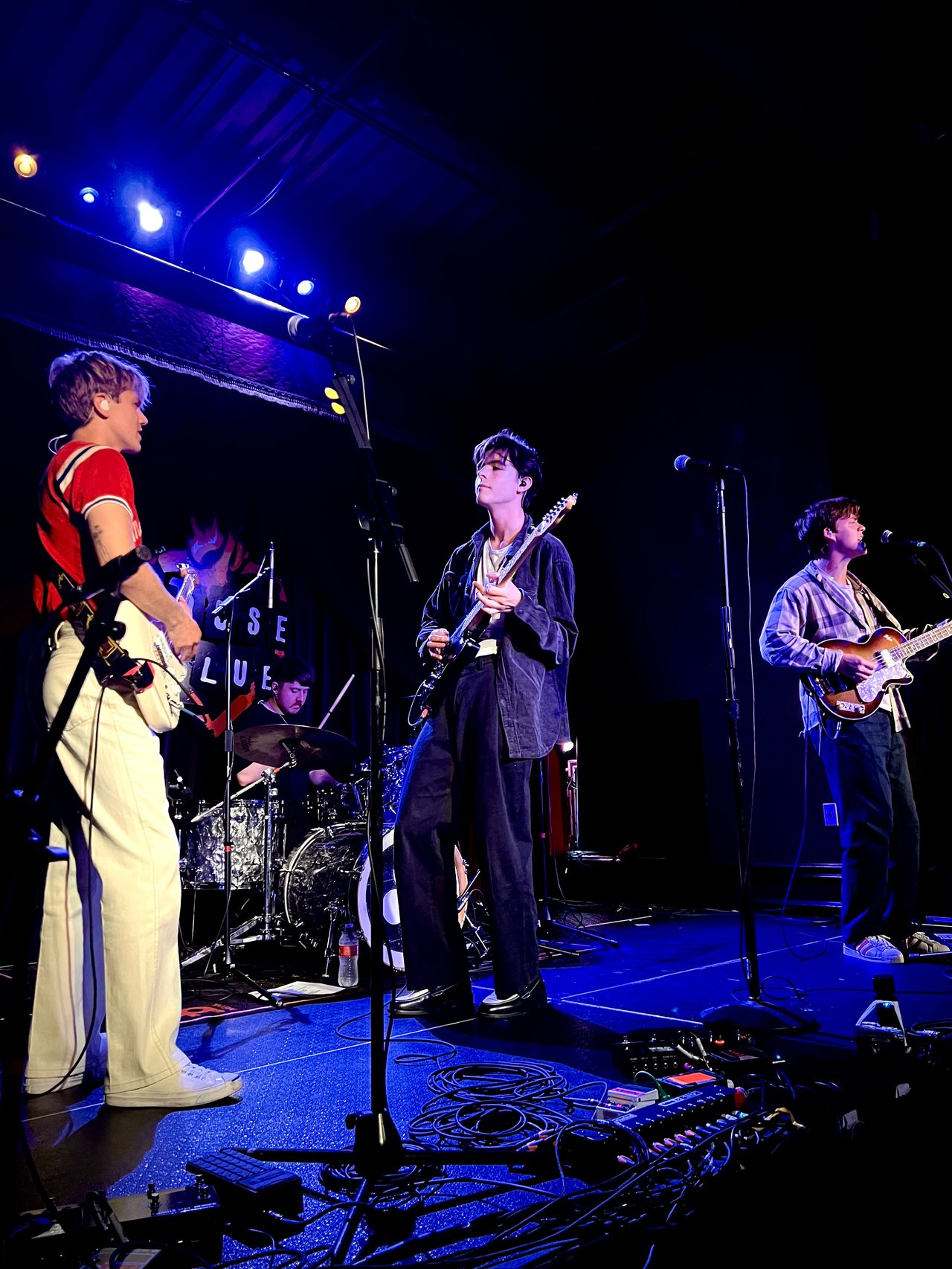 Photo Credit: Brianna Gonzalez
Overall this was such a fun show to attend, if you want a night full of emotions but also filled with a lot of dancing then this is a show you will not want to miss. This is personally one of my favorite concerts I have attended. Not only did New Hope Club create such a wonderful experience but so did their fans. Everyone was really friendly and encouraged everyone to dance. This is one of those concerts where you could go into it completely blindsided but still have a really fun night. Their talent, personalities, and their fans all together made the show an enjoyable night and if you ever have the chance to attend a show by New Hope Club, I would highly recommend it.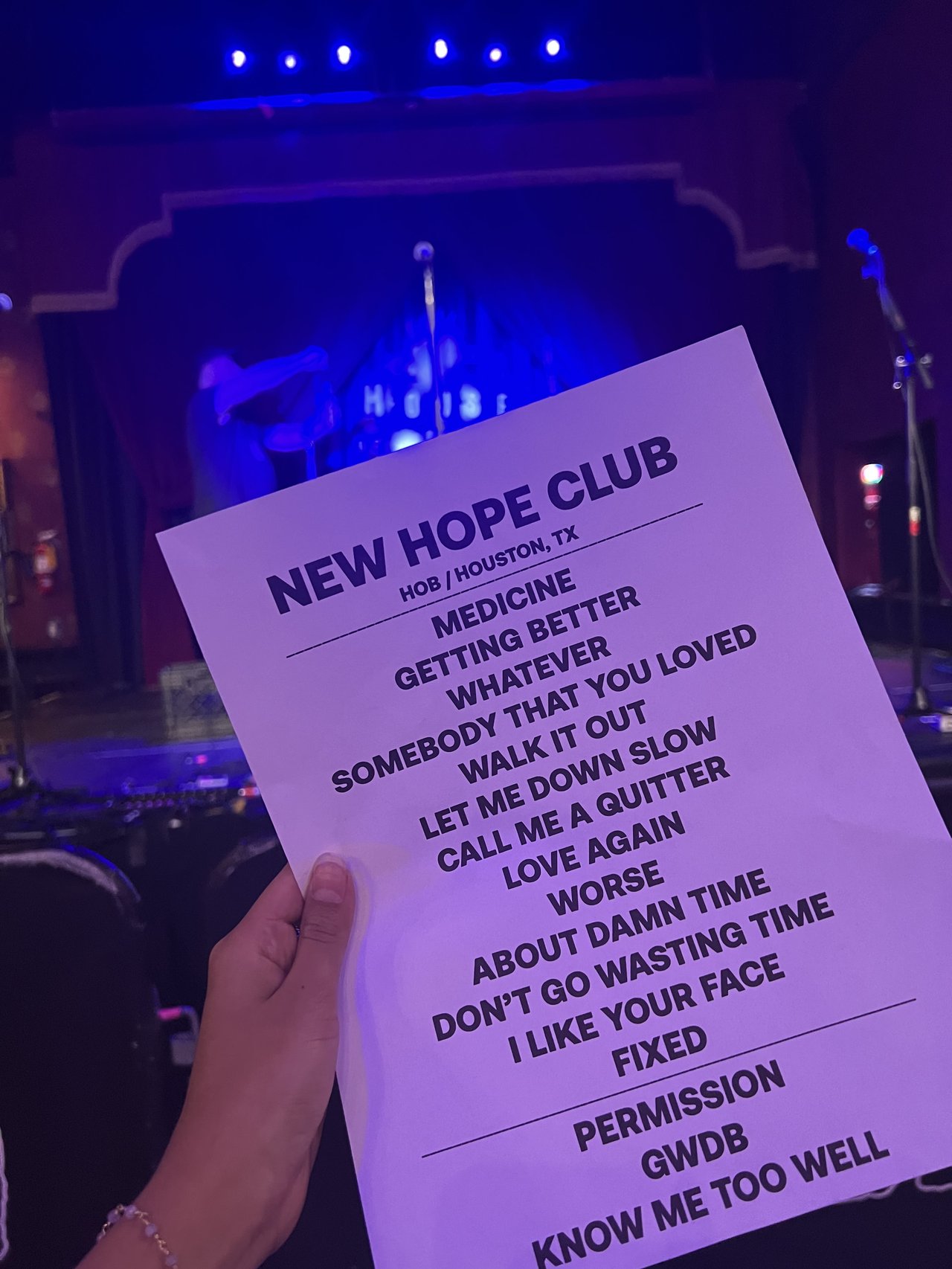 New Hope Club's Setlist