There's nothing more powerful than the nostalgia of a certain band you listened to growing up— except for the band that helped get you through the trenches of the COVID-19 lockdown. For me, that was none other than Archy Marshall, better known by his musical moniker, King Krule: the darkwave, post-punk, jazz-infused, and very British Brian Eno of this generation. Hailing from London, England, the unassuming cigarette-smoking ginger emerged onto the alternative music scene in the early 2010s, more than ready to rattle the industry. Marshall's evocative blend of genres, along with his deep, gravelly voice and introspective lyrics, characterized his distinctive sound and garnered well-deserved critical acclaim. He also happens to be one of my many transformative musical findings during the pandemic, which gives reason to why I admire the hell out of the Krule discography.
One impactful part of why King Krule means so much to this DJ is his reputation for intense and emotionally deep live performances that showcase how captivating Marshall's stage presence is when paired with his sound. King Krule concerts are a testament to his ability to convey a raw and unfiltered emotional experience to his audience, and it shows even through watching his live performances on YouTube. Another is their recent performance in Austin at Stubb's while on their latest tour across the US. With Stubb's status as a Red River St. staple and the intimate nature of a King Krule concert, his Austin show was certainly a night to behold.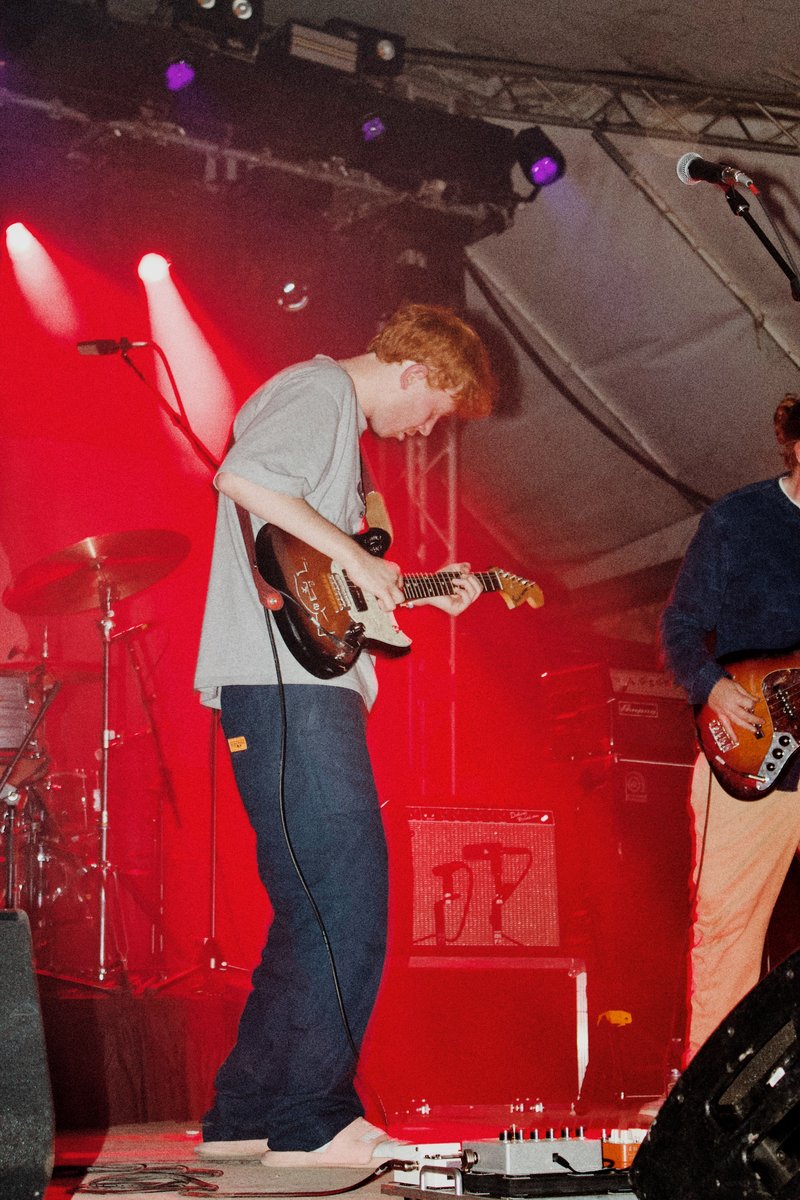 Krule's opener, LUCY, gave an oddly charming performance of cheery rap songs, incorporating nods to the city of Austin whenever possible. Most notably for me, though, I can't help but only remember him saying, "I have a few more songs for you guys," when he in fact had way more than just a few. It was ultimately difficult to tell if the crowd was genuinely hyped by his performance quirks, or just straight up annoyed. Nonetheless, his whimsical character just made for another interesting layer in the evening.
Following LUCY, the iconic canopy-covered stage became bathed in subtle, evocative light and naturally plenty of fog to really set Krule's arcane scene. As a photographer in the pit, their show lighting really was the pits, but the ardor of the crowd reverberating King Krule's presence was enough to make me content with the darkness of my photos.
After crawling my way out of the pit following the first three songs, I grumbled about the lighting with some other photographers and set up shop for the rest of the concert in the sweaty crowd, ready for what I had been waiting 3 years for. The setlist was dispersed with King Krule classics along with songs from their newest album, Space Heavy. The band's fourth major release is a collection of tunes exploring Krule's common theme of existential dread but this time with a hint of newfound introspectiveness from his recent years as a new father (shoutout "Tortoise of Independency" for the weirdly awesome song title). Despite his immaculately charged set though, I was most pleased to hear his performance of "Rock Bottom," a song that I'm not ashamed to have cried to late at night on many occasions.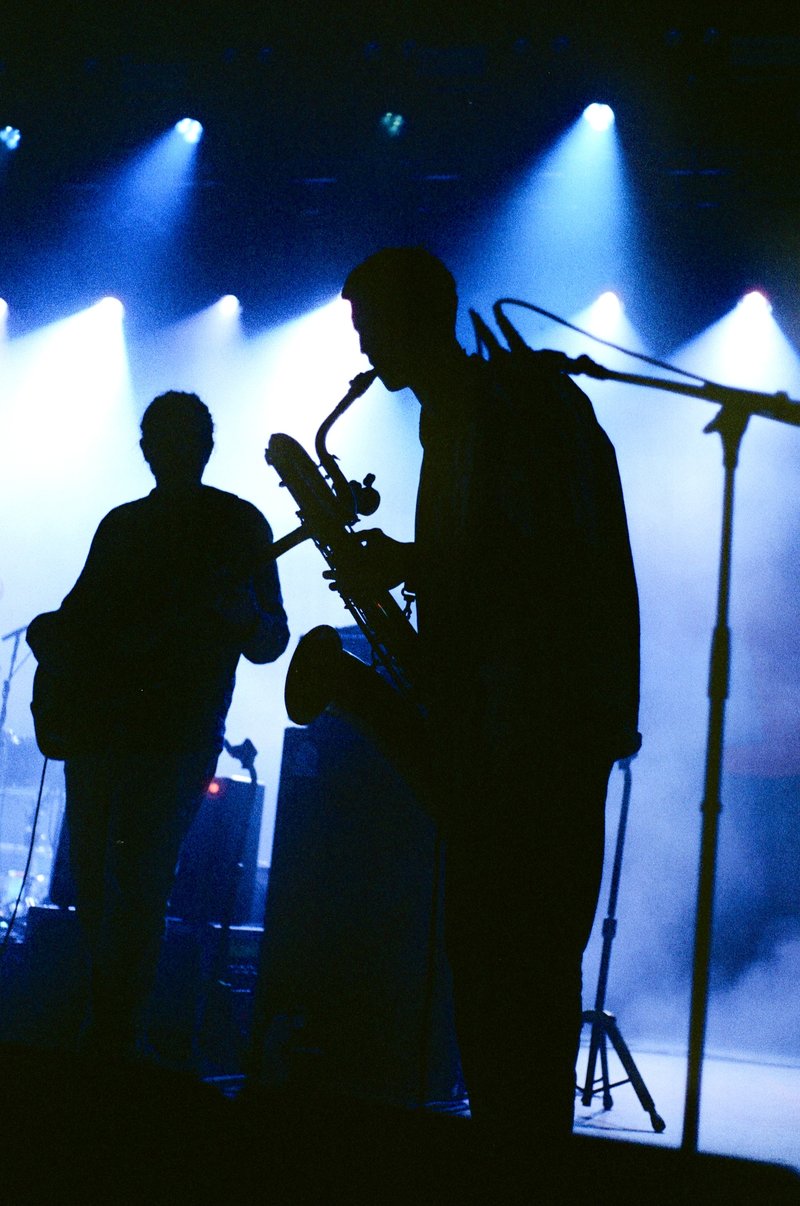 I'm sure you're wondering now if I cried that fateful Tuesday night too. Well, maybe I did. Am I ashamed? Not at all. After all, who can blame a music enthusiast for getting a little misty-eyed when the culmination of what got them through quarantine is performing live 5 feet from your little 50mm camera lens?
If you find yourself reaching for the tissues at your next concert, rest assured, you're in good company—especially at a King Krule concert.