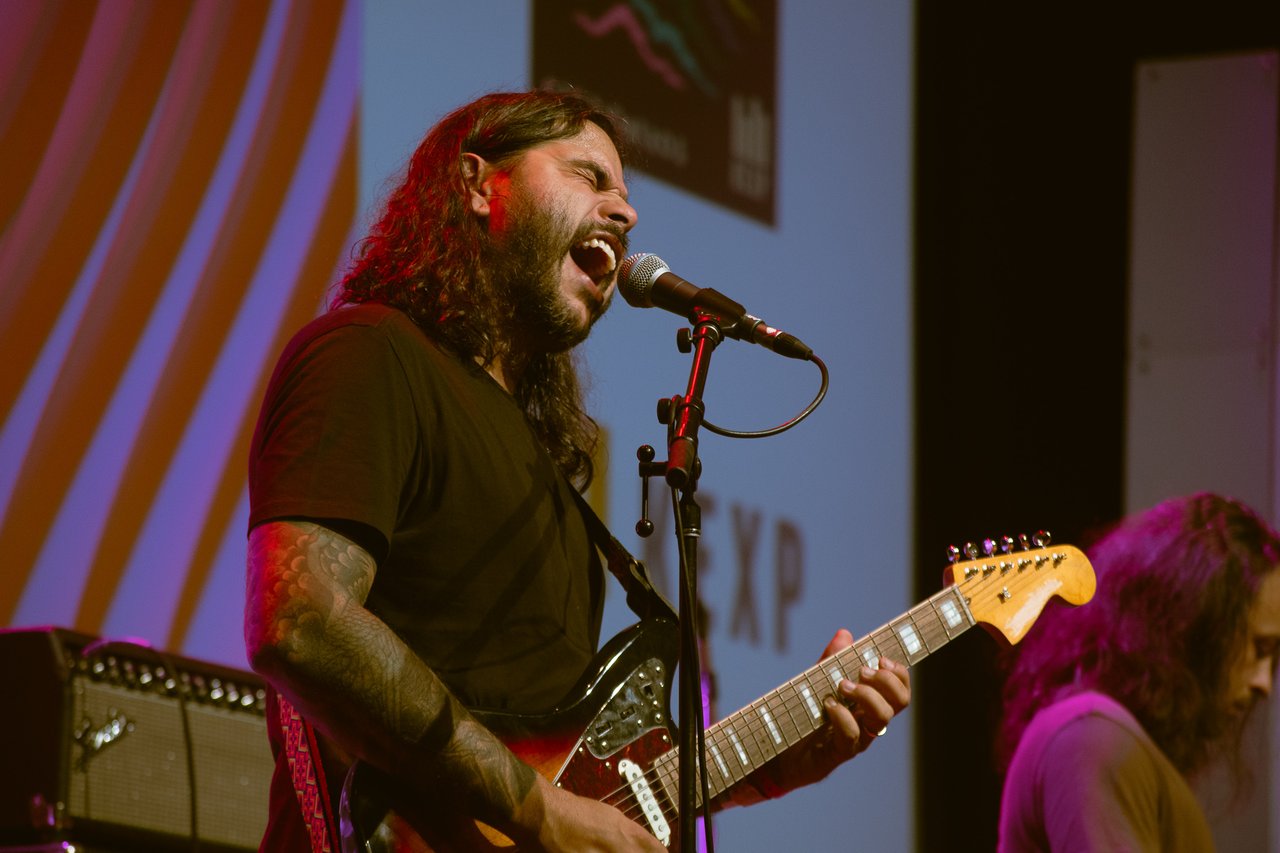 BIKE at the SXSW Radio Day Stage, photo by Bella Russo.
Day three was absurd and magical, which I think are the two best descriptions I can find for SXSW.
I started off the afternoon with BIKE, a Brazilian psychedelic rock band. Their music was lush and filled the room- the cavernous, impersonal, corporate, cold ballroom at the Austin Convention Center where they played on the radio day stage. As they jammed out, fuzzy guitar riffs and dark, haunting vocals seemed to banish the ghosts of volleyball tournaments and comic cons that had soaked into the grey carpet floors. Each song took its sweet, psychedelic time, but the band was enthusiastic with each added layer or twist in the melody. I was a little disturbed that they made these cool guys play in a supersized meeting room. But by the end of the set, the room felt a little warmer and the sparse crowd of badge holders felt a little more mellow, and I realized BIKES true transportive power.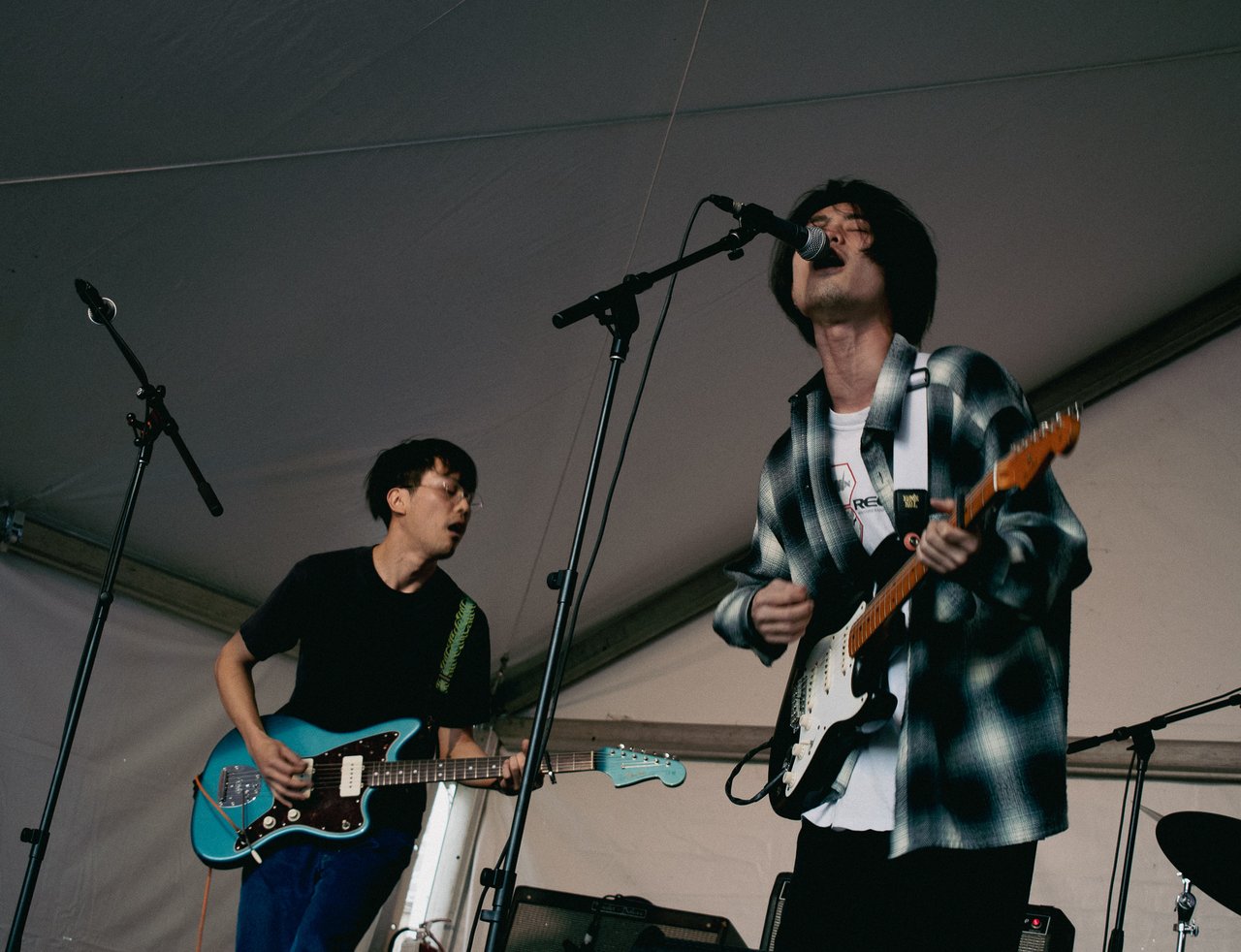 DYGL at the SXSW International Day Stage, photo by Bella Russo
I actually am a little haunted by convention center volleyball tournaments, so for the next show I ran out of there and across the street to the International Day Stage. DYGL (pronounced "day glow") are a rock group from Tokyo that were perfect for the breezy overcast afternoon. Their sound was super melodic and high energy, and the crowd met their enthusiasm, free C-4s in hand. Most of their songs were heavy enough to remind me of pop-punk, but without the corniness, and still danceable. I was super invested in watching all the Europeans in the audience dance, moved (literally and figuratively) by DYGL's emotional but powerful indie rock. SXSW is fascinating.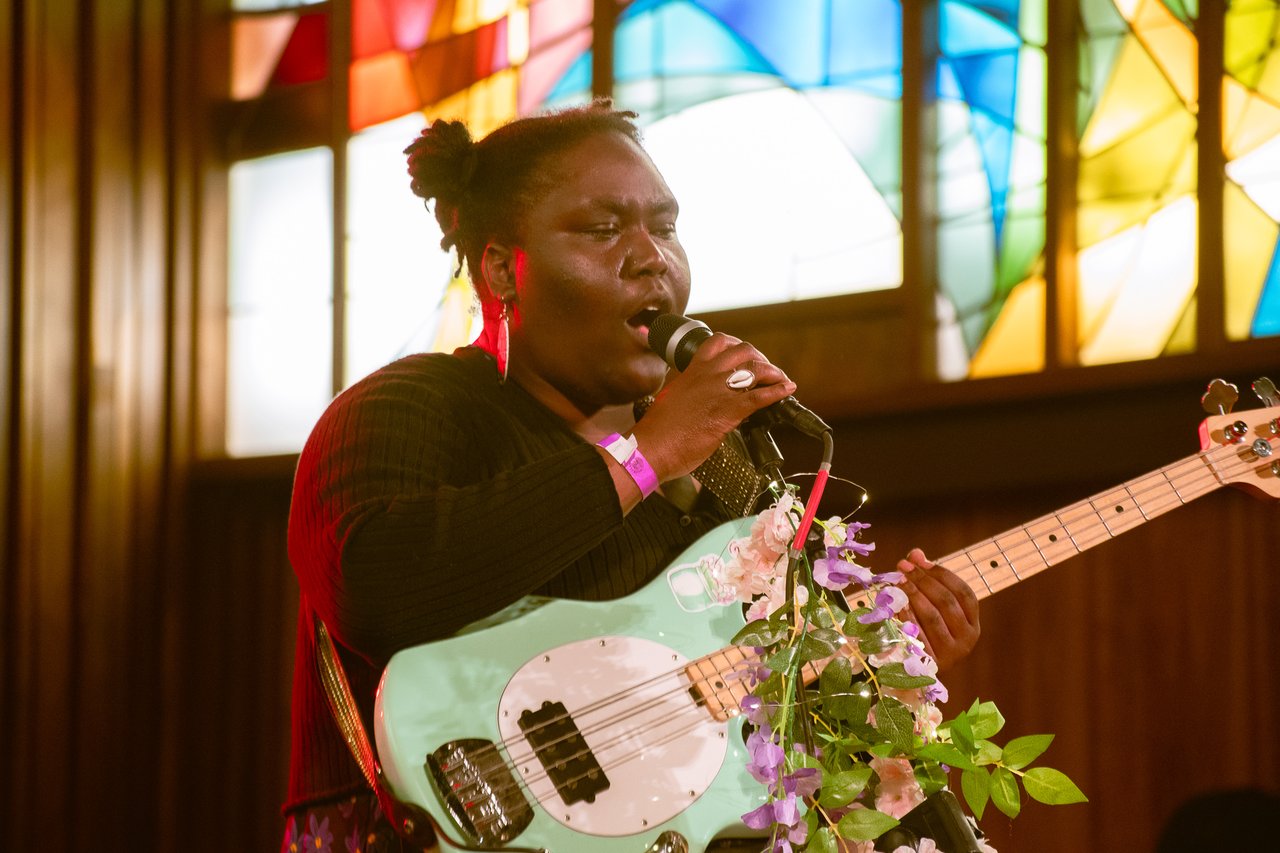 Mal Devisa at SXSW at Central Presbyterian Church, photo by Bella Russo.
Jump cut to venue number three— Central Presbyterian Church— where we are sitting in a pew, wrapped up in loud, raw folk music. Mal Devisas voice echoed through the vaulted ceilings, accompanied only by her bass and framed by the stained glass windows. This simplicity lets Mal's heartfelt lyrics shine as her bass switches between carrying percussion and melody. Inside and out of her songs, personal anecdotes have the congregation focused and thoughtful or cracking up. Her style of music and her confessional, emotional subject matter reminded me of Hayley Heyndrix with less garden motifs and more electric bass.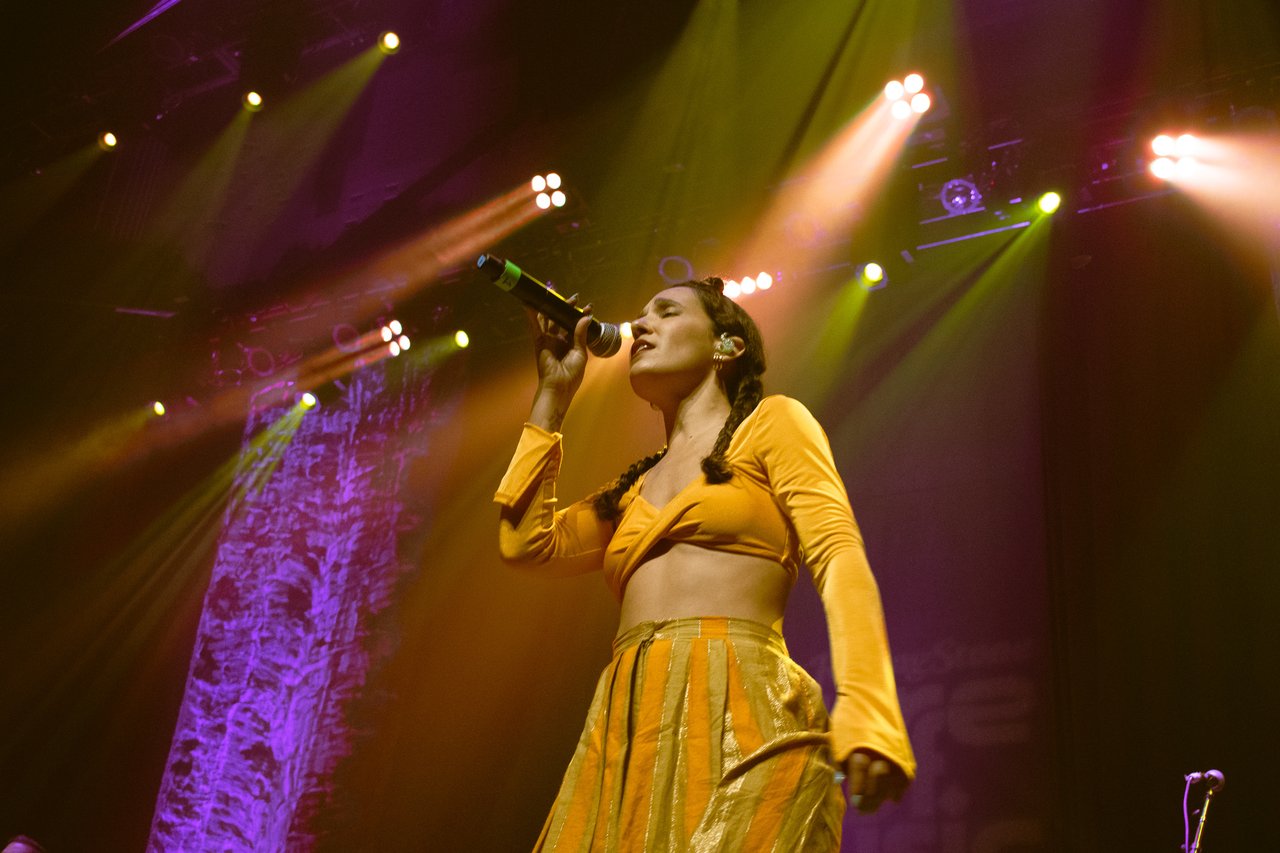 iLe at the Moody Theatre, photo by Bella Russo.
Ending the night was iLe at the Moody Theatre. It's always awesome to see a musician play for excited fans, and the Puerto Rican singer had a lot of them in the audience. ILes music has the upbeat tempo of retro-pop, with Spanish guitar and powerful, smooth vocals. I felt like I should be listening to her music on a sunny patio, holding a cigarette holder, wearing silk gloves, Audrey Hepburn style. Maybe that's because iLe herself was so elegant as she swayed across the stage, carrying the audience with her as we danced together. Her music is gentle and smooth, full of emotion, and perfectly complemented by a super-talented backing band on guitar and drums who danced with her too. It was easy to see how she has earned two Grammy nominations and a Grammy win in 2020 for Best Latin alternative song "En Cantos," since her music has the beauty of traditional Latin music combined with an energy and an execution all her own.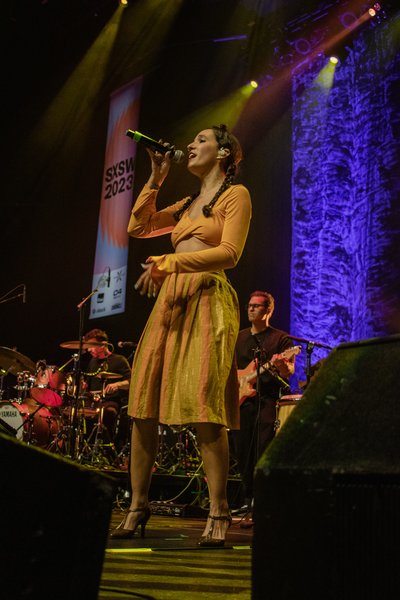 iLe at SXSW at the Moody Theatre, photo by Bella Russo.