As an Austinite, SXSW has always seemed like a whole other corporate-tech-hipstery planet in my very distant periphery. That is, until now. Miraculously I have been trusted with a press pass to cover South By! So here I am, camera tagged, music badged, slightly overwhelmed and extremely excited to infiltrate this week long festival and report back to you! Monday marked the first night of official music showcases, and I decided to start off strong and head to ACL Live at the Moody Theatre for the Beyond the Music showcase.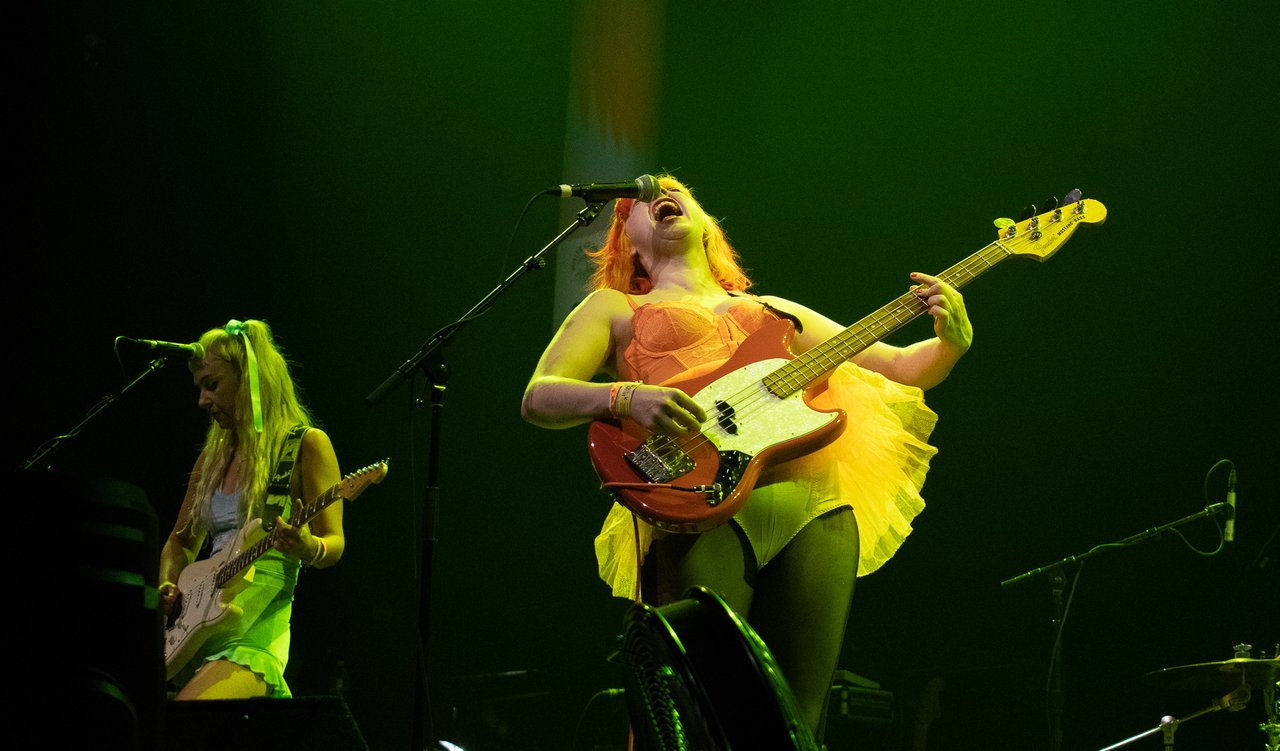 Bella Russo
Starting off the showcase of Manchester based artists was Loose Articles, a four piece dance-punk group. Their riot-girl-reminiscent sound translated into a wonderfully loud live set. Bouncy bass lines and cowbell were what got the audience jumping along with them, but the band also knew when to tone it down for a bridge soft enough to give their guitarist some space. Then, they upped the volume again and went back to shouting about beer, somehow louder than before. Awesome. As far as firing up the crowd before the main acts of the night, mission accomplished— the first thing I heard after the lights came on was a wistful "I need a tutu."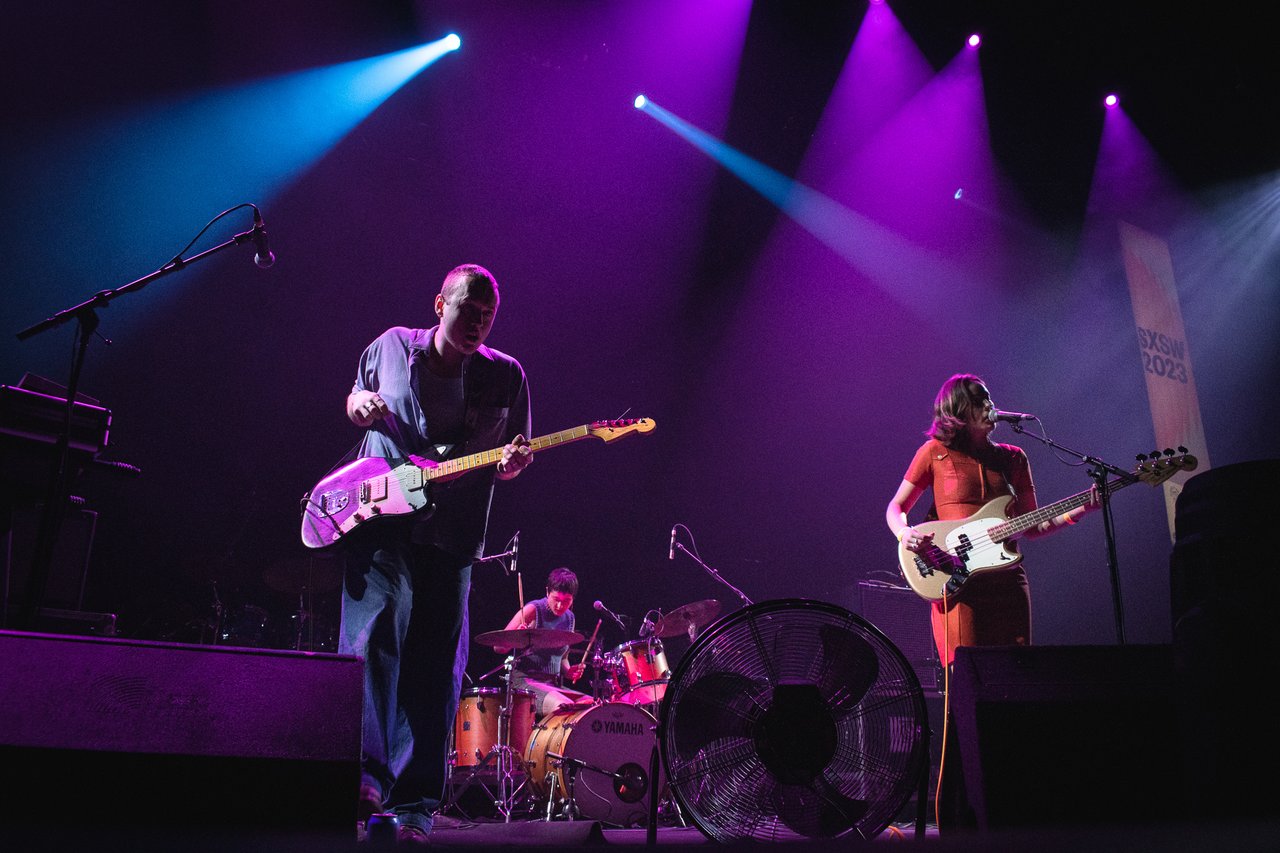 Bella Russo
Second on the docket was the Orielles (est. 2016) who took the stage with a performance just as captivating as their music. We could probably call this band all kinds of "post" -- post-punk, disco, synth-pop, etc. For all intents and purposes they're a killer pop band, thanks to the catchy hooks of songs like "Bobbi's Second World." Underneath it all was an awesome layer of synth and loud, tight drums, and sprinkled in between were long guitar breaks and dancey interludes- see "Sugar Tastes Like Salt" or "Sunflower Seeds." With Jesse Pinkman careening across stage hunched over his guitar and Rory Gilmore's elegant vocals (just kidding, but y'all see it too, right?), buoyed along by waves of reverb, the Orielles were not wasted on an audience who seemed to hang on every accented word. Would recommend: to fans of Wombo, Talking Heads, ESG.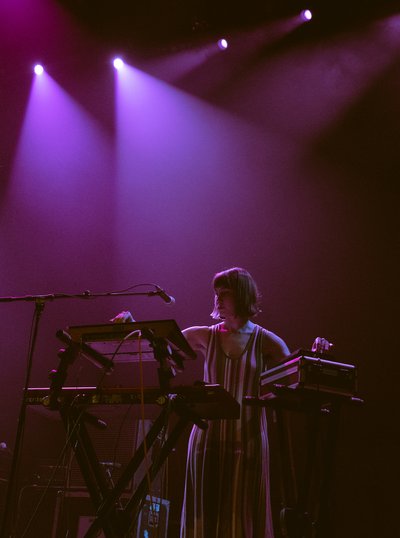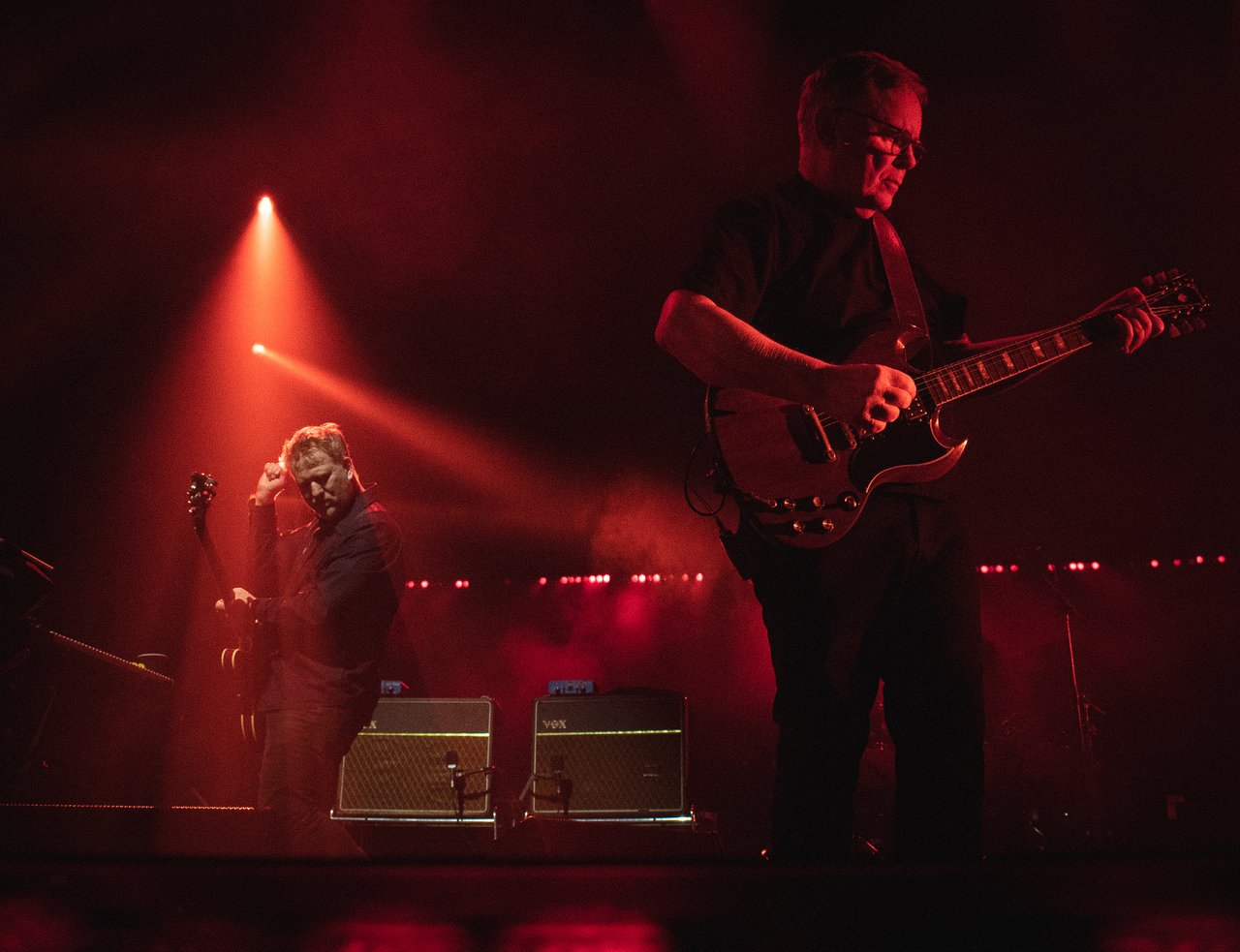 What we've all been waiting for. Good news, they sound exactly like they did in the 80's! — but don't take it from me, take it from "Janet," who was alive back then, who danced to Bizarre Love Triangle with me, and who is now my best friend. New Order could not have played a better set. They sounded great, played all of their hits and ended an encore of three Joy Division tracts with Love Will Tear Us Apart. Peter Hook was missed on bass but Bernard Sumner, Stephen Morris and Gillian Gilbert of New Order's original lineup powered through, and even though they weren't playing at a club, their dance hits still hit HARD. I don't think I've ever seen a happier audience in my life, and this is not a hyperbole. New Order had everyone dancing well before that pavlovian intro of Blue Monday up until the last flash of strobe. Speaking of, I've never seen so many people accidentally take a concert video with flash on. The band's unrelenting energy brought their music to life on stage, and made me even more excited for what the rest of the week would bring.
Bella Russo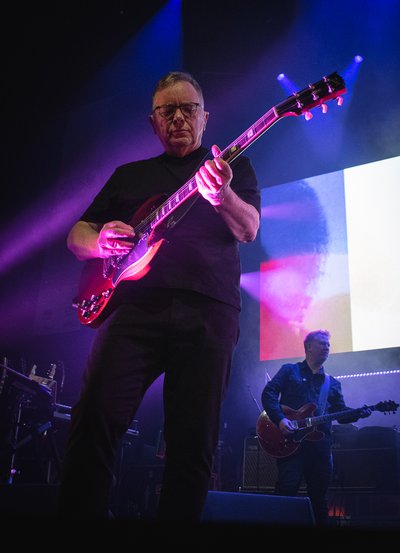 Bella Russo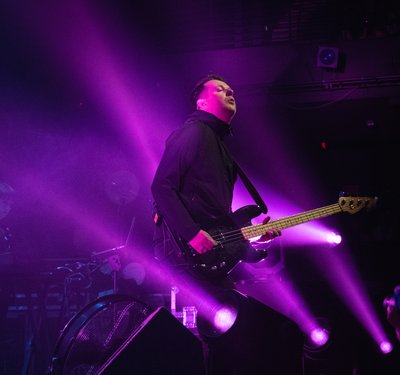 Bella Russo