Jerry Paper - Scratch House
If you are looking for a synth sound to carry you away into another world, look no further than the Chicago-based wonder Lucas Nathan, better known as Jerry Paper. Since 2013, Nathan has been blending quirky introspective lyrics with bubbly grooves reminiscent of Japanese surf pop. Following a two year hiatus after releasing Toon Time Raw!, Nathan recently released his latest LP Like a Baby in late 2018.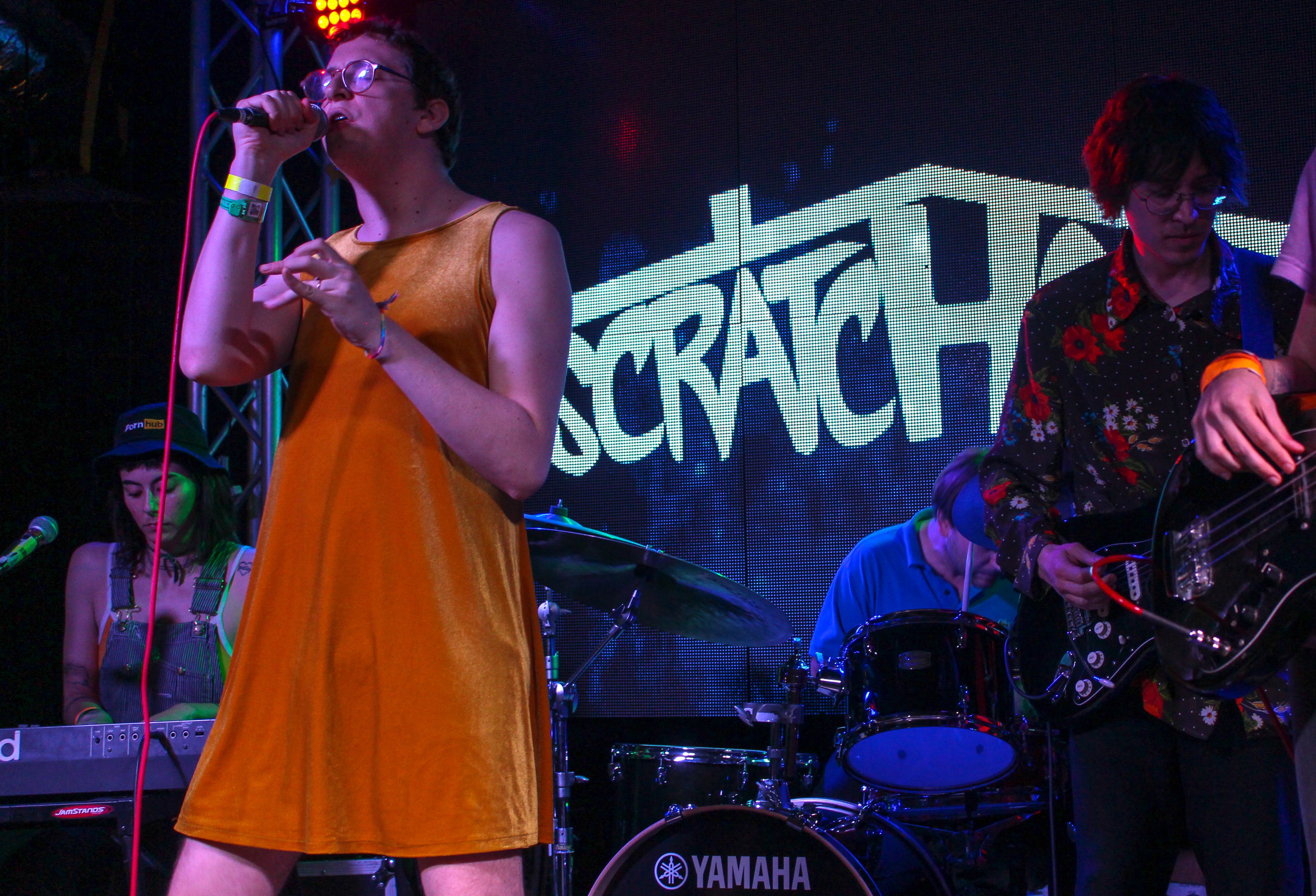 Playing his SX showcase at Scratch House, the crowd of the venue featured a funky mix of the bar's usual hip-hop crowd with the quirky indie kid crowd of Nathan's following. On stage, Nathan's transformation into Jerry Paper includes sporting a bright yellow dress, with white socks gripped by velcro sandals. Following a difficult setup, Jerry Paper finally begins to perform.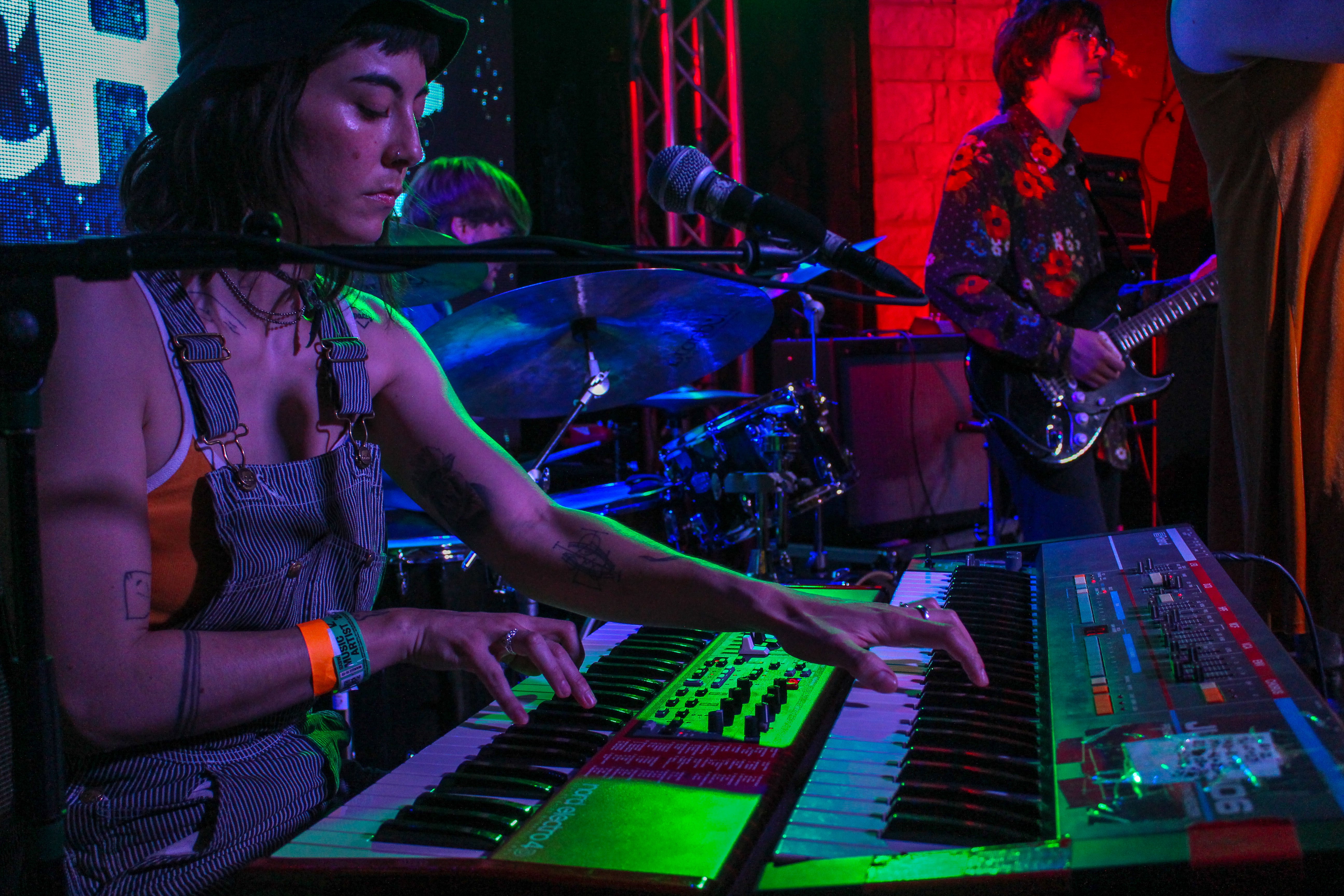 Once the show begins, Nathan is no more, leaving only Jerry Paper as layered synth and bass lay the foreground for his powerful, dreamy vocals. Never has a young Caucasian man of his stature rocked such a get up with the amount of confidence as Nathan during his performance. In between songs, Nathan addresses the crowd so casually, but just as the music picks up again, he melts to his own sounds. Extremely animated, Nathan swings hips, arms, hands, and head to the melodies.