Oklahoma-based indie trio The Ivy kept it electric at The Ballroom with the captivating local band Foxtales.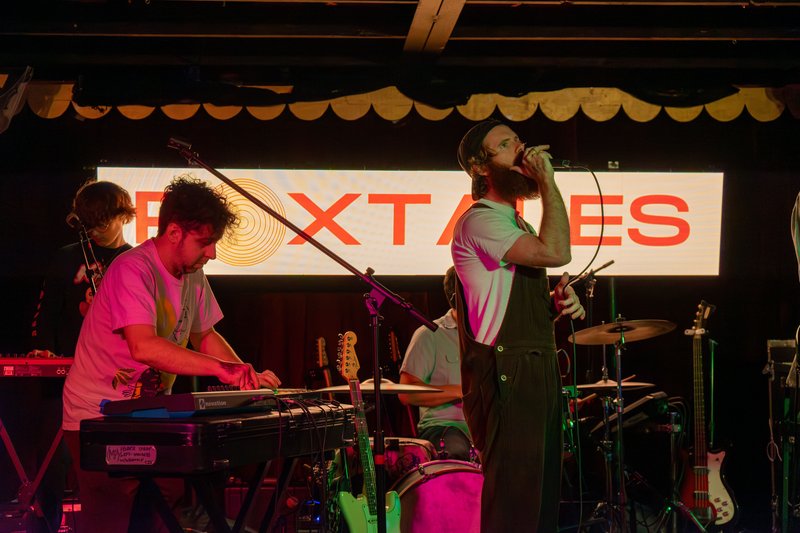 Dina Zeid (DJ Nour) – @capturedbydina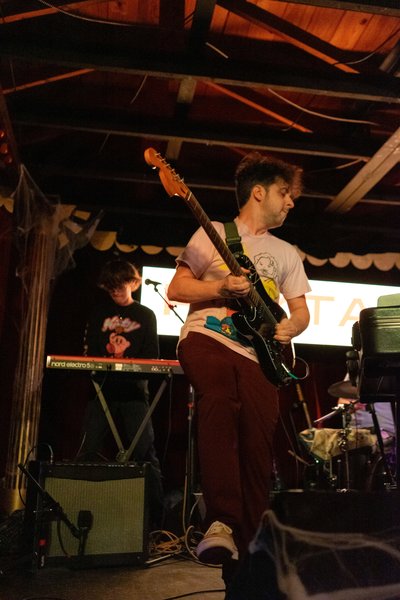 Dina Zeid (DJ Nour) – @capturedbydina
I had never heard of Foxtales – the opening act – before this concert, but I will absolutely be keeping up with them! They immediately cranked the energy up to a 10 with their upbeat song "Open Water," which has a consistent techno melody perfect for dancing, but also has introspective lyrics perfect for yearning to feel everything!
And you do feel everything as their set continues, accompanied by passionate drumming and a riveting bassline.
Lead singer Jonathan Fox sings with emotion during "Trust," a standout song for me. His lyrics reminisce on the good times, allowing you to reminisce along with him – and the song flows perfectly as the electric guitar sings with him.
One of their most well-known songs, "Echo," was uplifting and made me feel alive. I wish I could go back to when I was there listening to it. At least it's still echoing in my head! They also debuted a new song of theirs, "On The Edge," and I am already anticipating its official release so I can stream it on repeat!
Foxtales is a must-see if you're looking for some catchy alt-pop in Austin and also looking to have an immersive musical and lyrical experience!
When listening to The Ivy, you feel like you're in a synth-pop trance.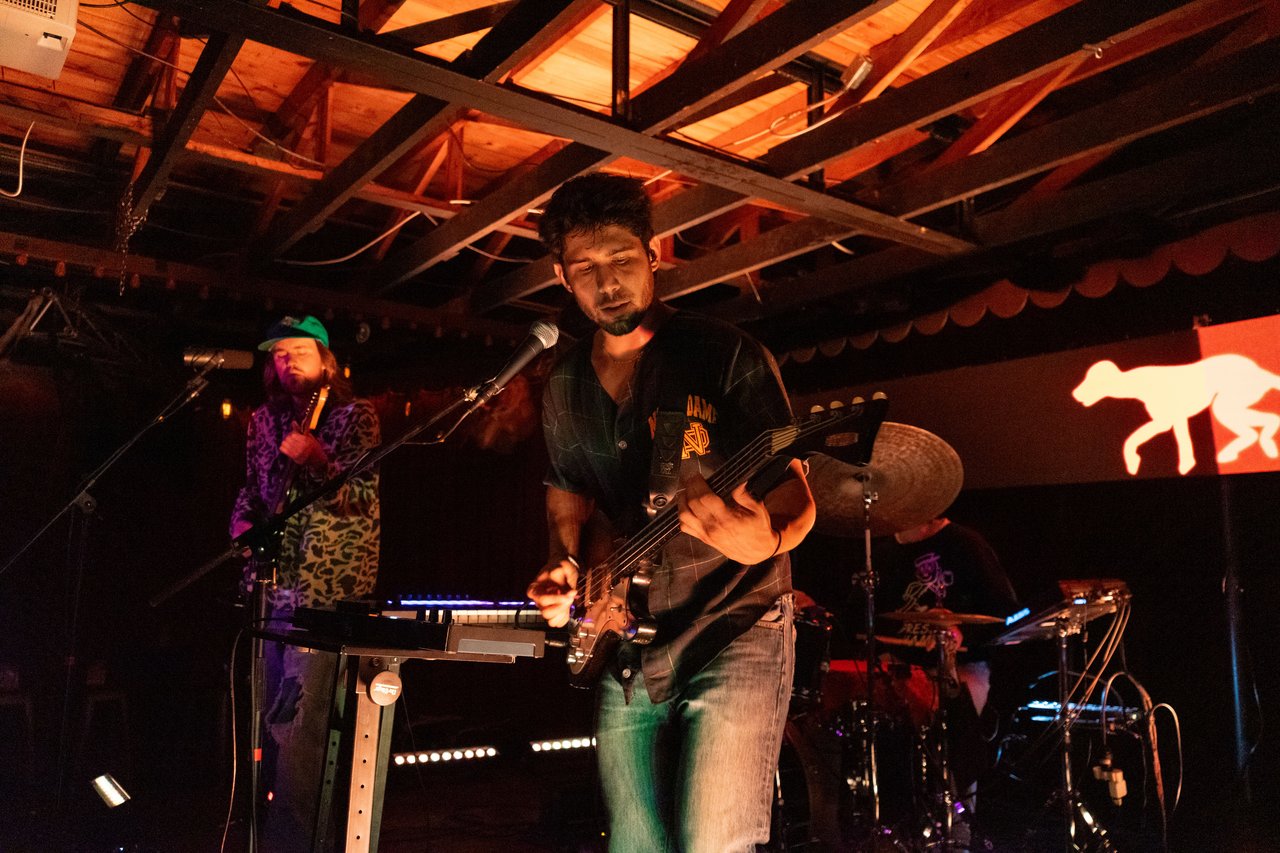 Dina Zeid (DJ Nour) – @capturedbydina
That especially comes to fruition when you see them perform live with all of the shimmering bright lights highlighting the band members and engrossing you into their performance.
Their music has a bright, yet wistful feel, and you automatically feel like you're gliding along with it during their opening song, "Broad Shoulders," which has a dreamy sound coming from Wyatt Clem's gentle vocals and guitar playing as well as Shawn Abhari's steady baseline. And like Foxtales, you're already presented with thoughtful lyrics as the song discusses the truths of what it's like to forget yourself.
The Ivy segued straight into "Records" from their EP last year, maintaining the rhythm.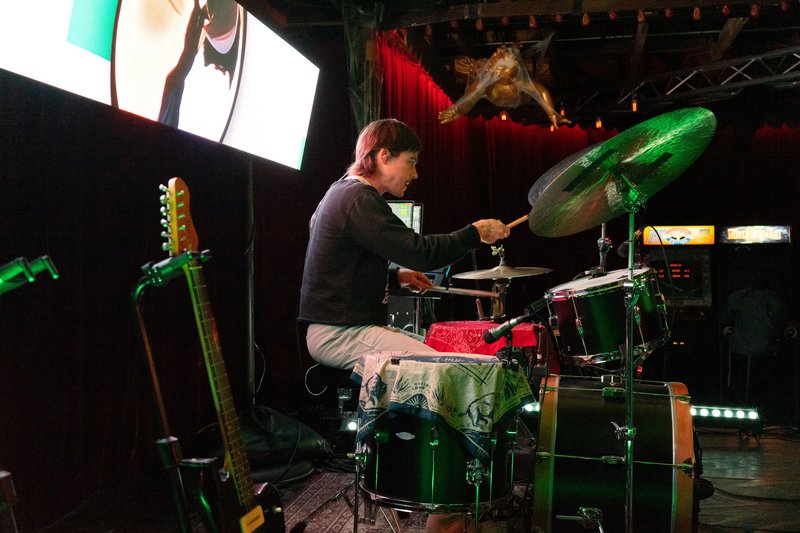 Dina Zeid (DJ Nour) – @capturedbydina
Rock influences become fused with synth-pop as the electric guitar, as well as Zach Siddiqui's powerful drumming, shine in this track. As their set continues, there is even more fusion, which keeps things interesting. Here and there you hear some indie sounds and even some R&B interludes, consistently keeping you on your toes.
Two particular songs performed during the middle of their set, "It Was Always You" and "Thirty Eight," have become new favorites of mine, both conveying a sense of nostalgia and warmth. Though they weren't performed consecutively, they both made me feel like I was driving on the highway during sunset and thinking of people I'd lost touch with. Their songs are excellent at evoking emotion and allowing you to create pictures in your head as you listen, which is exactly what I look for in music.
I only wish I had discovered The Ivy sooner!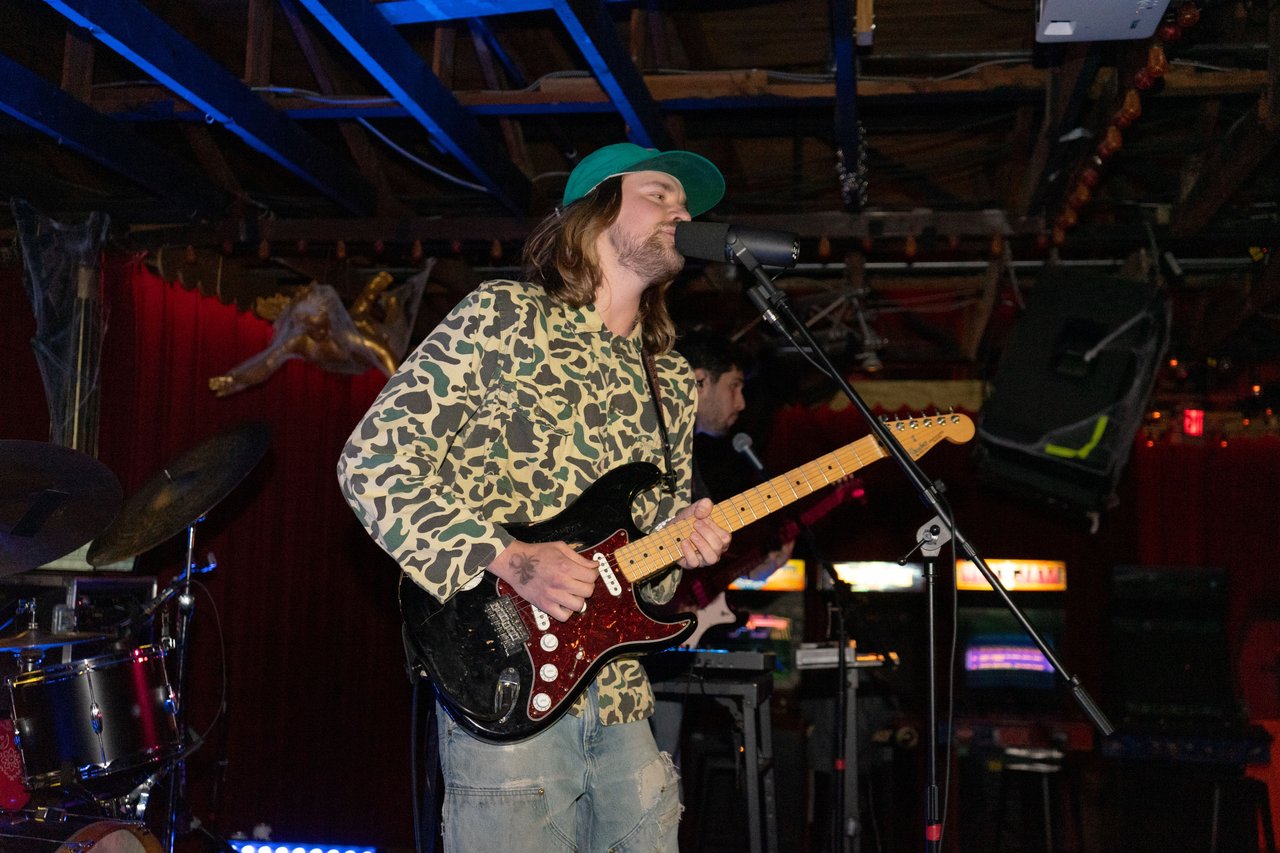 Dina Zeid (DJ Nour) – @capturedbydina
The audience erupted with cheer after their closing song, "Better In My Head," a familiar favorite, which served as the perfect conclusion for their show as it wrapped up their sound in a perfect bow, causing the synth-pop to fade into the night. The Ivy's set is one I will continue to remember since it is impressive to see a band maintain a consistent sound while also creating sounds that are consistently out of the box with style and creativity!