20. Somewhere - Sun June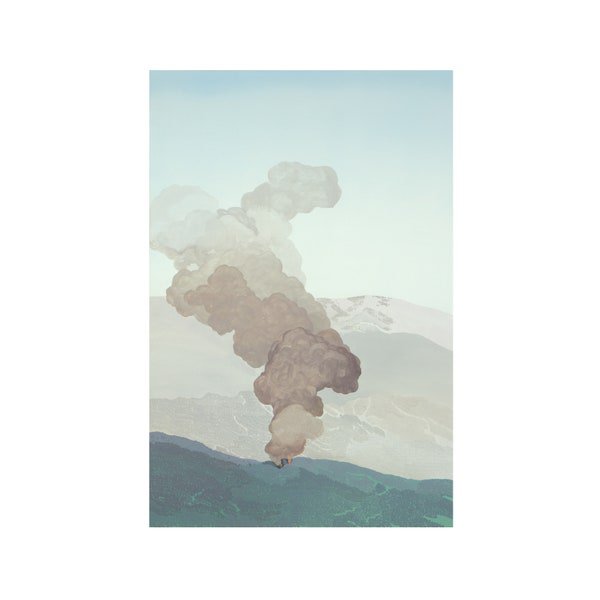 Sun June's Somewhere is meditative and exploratory, basking in all it's indie-pop glory. The artwork for the album cover is exactly the kind of imagery that their sound evokes, and listening to this record transports me directly to this stunning landscape. Here, I feel like I can spend all my time wandering around and mulling over my life experiences, letting my feet carry me wherever the path may lead me. Each song tells a story, and lead singer Laura Colwell's vocal tone infuses each with a feeling of warm nostalgia. An all-around solid listen, and one I'll come back to often.
19. Tender Heart - Kaley Rutledge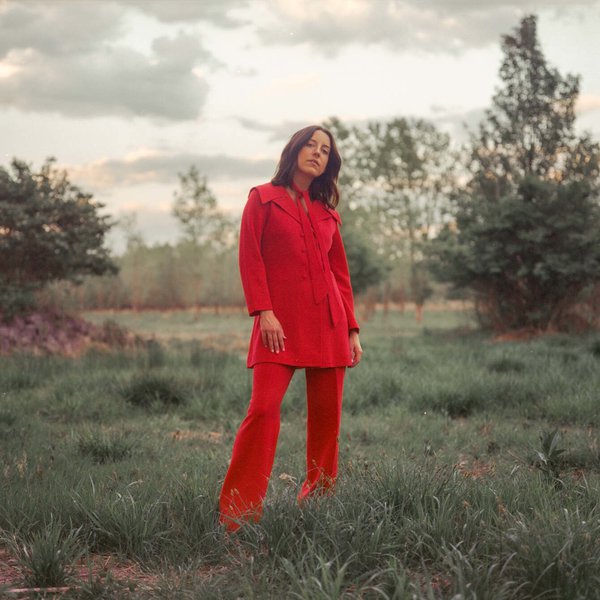 Any album that starts with arpeggiated horns and glittery chimes is automatically a 10/10 in my books. No but seriously, Kaley Rutledge's debut radiates the same feelings of cozy comfort that spinning in circles in the living room and laughing with a close sibling would give. Every song bleeds with self-acceptance and honesty, integrated in a sea of reverb and soft sounds. This is one of my go-to records to listen to when I'm going out for a walk or if it gets slightly chilly. A soothing salve to anyone's tender heart.
18. Collapsed In Sunbeams - Arlo Parks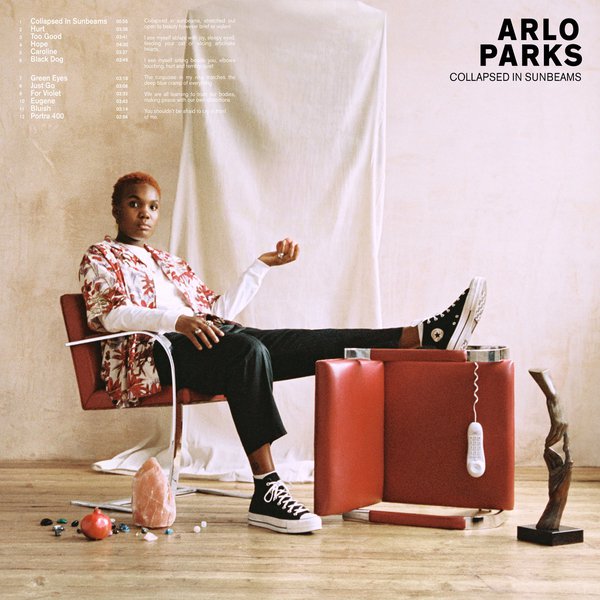 Collapsed In Sunbeams is a package of the many hits that I have come to love with some additional goodies wrapped in as well. The spoken word poem that kicks this album off to a start is stunning and sets the tone wonderfully for the kind of art that Arlo Parks makes. She is a very talented songwriter, and I can tell every track in here is written with a special kind of love and care. And her voice! It's like sun rays to me, warming my soul from the inside out. I leave listening to this feeling healed and hopeful—it's a debut full of promise!
17. KicK iii - Arca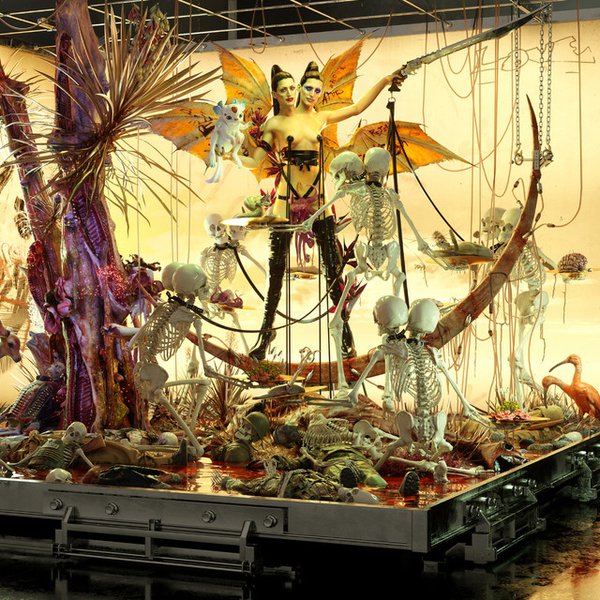 She was insane for what she did. All that music at once! After giving each Kick album time to settle in, I decided this one really stood out for its cohesiveness despite every song being totally unique in the sounds she uses. It is beautiful chaos, a delicate balance between her experimental electronic music and the beats of the dance floor. KicK iii is so aggressive, confident, and manic, it makes me go absolutely crazy. I am so enchanted by everything she does; Arca is a force to be reckoned with.
16. I Know I'm Funny Haha - Faye Webster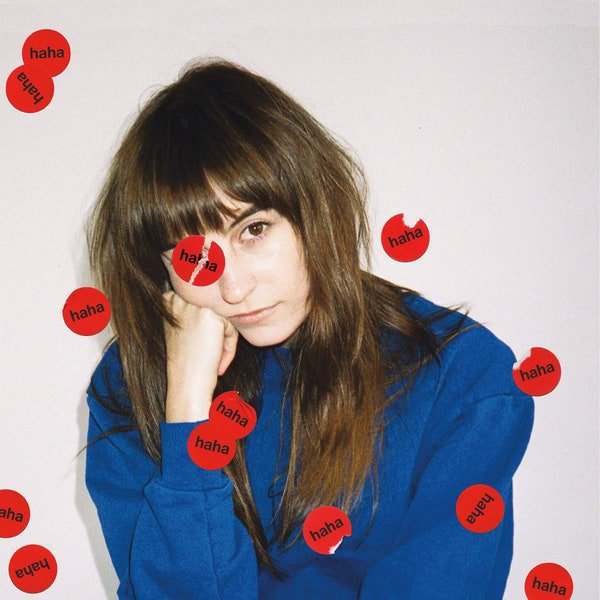 I Know I'm Funny Haha is a lovely album complete with so many delightfully layered sounds. Wailing pedal steel notes, soft piano, glittery plucked guitar, and Webster's croon are a match made in heaven. To me the tracks on this album aren't structured songs, but rather straight-up vibes—Webster often repeats phrases over and over, turning her words into something like an instrument. Breezy and extremely calming.
15. Little Oblivions - Julien Baker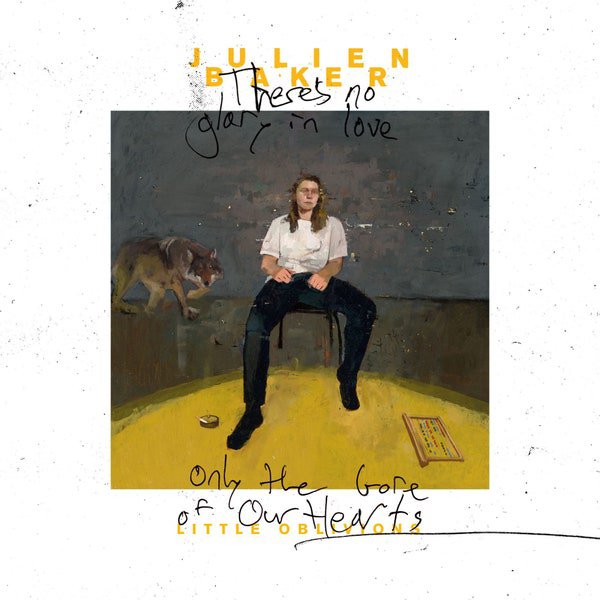 This is Julien Baker like you've never heard her before. Having her powerful and honest voice backed up by a full-band sound is so amazing, it kinda brings me to tears. Past the euphoric rumbling rock is the tender and exposed lyricism that Baker has established herself as a master at, looking inwards to explore topics such as addiction, heartbreak, faith, and mental health. This is the kind of album that is only brought justice when performed live, which allows the full splendor of her explosive sound and heart-wrenching ballads to shine. The direction that Baker has taken is like a hug to my ex-pop-punk enthusiast twelve-year-old self.
14. Zorked - Julia Shapiro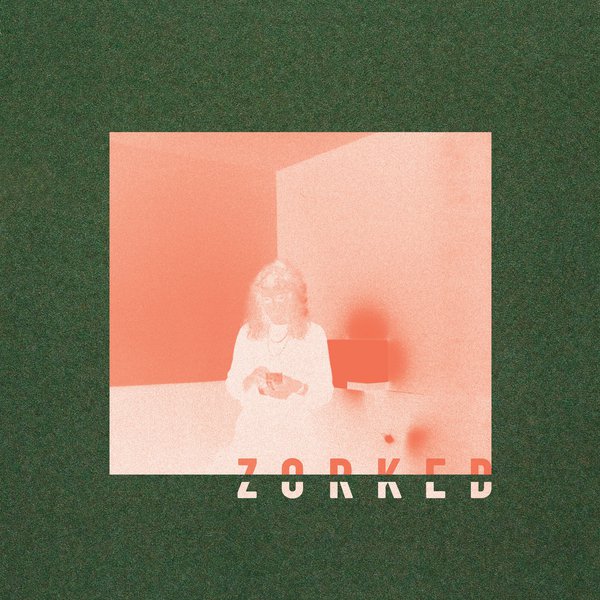 Haunting and hitting almost too close to home is Zorked. Over Shaprio's foggy shoegaze soundscapes, you can faintly make out the dismal and pessimistic lyrics that resonate deeply within my soul, my favorite being this gem: "Some guy with a stupid face told me to smile more / Such good advice I never thought of doing that before." Shapiro seems like an old friend to me, especially on 'Reptile! Reptile!" when she retells a bizarre story about a turtle (that is also somehow her friend Bree?) over a dreamy instrumental. Zorked is strangely comforting in a confusing and crazy world, a shoulder to lean on, and something that truly gets whatever you're going through.
13. Valentine - Snail Mail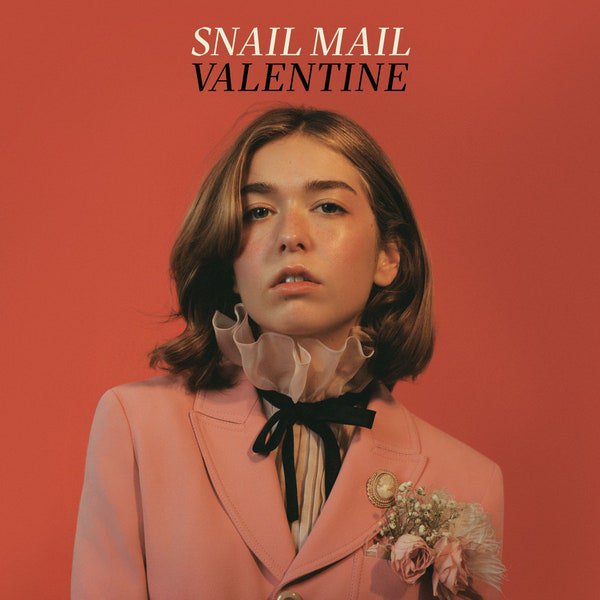 This album was, no doubt, one of my most highly anticipated this year. Snail Mail's debut, Lush, was a super formative record for me, and I can't tell you how many times I listened to it. So naturally, I was completely ecstatic when the title track Valentine came out and I eagerly awaited whatever Lindsey Jordan had to offer next. I will say the album was a grower, but it was interesting to hear Jordan's sound veer towards something poppier and more polished. I mean, who doesn't love some pop now and then? Valentine features a more mature sound, but doesn't sacrifice the honesty and intimacy that made Lush so cherished.
12. Play With The Changes - Rochelle Jordan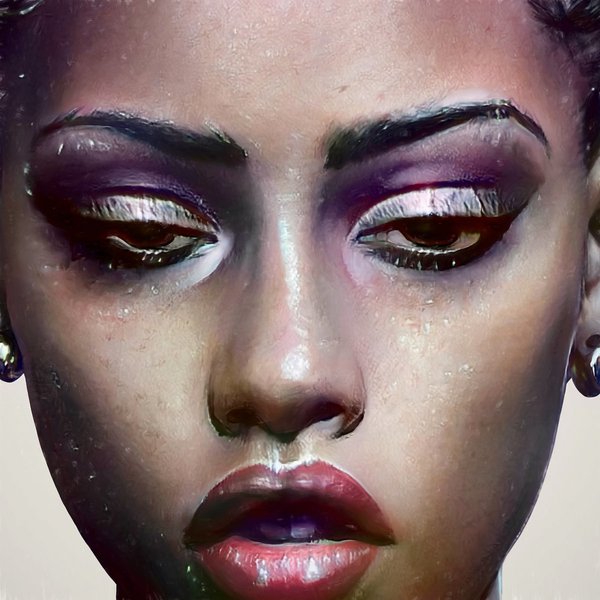 Play With The Changes first caught my eye because of the gorgeous album art, and I was totally sold after giving it a listen. The skittering beats, rich synths, and Jordan's soaring vocals create a sound that is totally hypnotic, moody, and glamorous. Dancing Elephants, my personal favorite track, pulses with the glitzy glamor of queer club scenes. Sometimes I just want to put something on and vibe, and this album is amazing for that. Rochelle Jordan is a master at this genre and provides just the right soundtrack to get out there and dance the pain away. Not only that, but every featured artist in this album is perfect.
11. New Long Leg - Dry Cleaning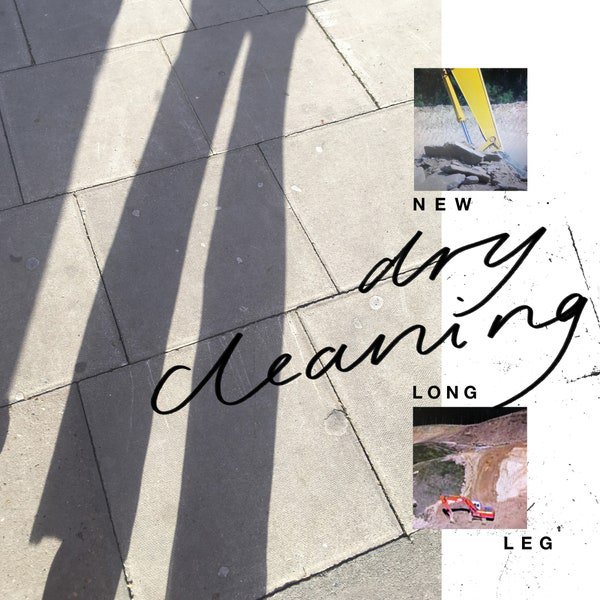 This was an album that everyone was raving about for forever that didn't really click for me until a couple weeks ago, actually. It's completely bizarre in the best way possible and somehow awfully relatable. No matter how many times you sit around and listen to what Florence Shaw has to say, I don't think anyone will ever totally get it, and that's the beauty of it. It's kind of like that one artificially generated image of completely unidentifiable objects. New Long Leg is deadpan and cynical spoken-word poetry style musings backed by killer guitar riffs, great bass lines, and tight drum beats. I wish I'd been onto Dry Cleaning sooner, but better late than never, right?
10. Smiling With No Teeth - Genesis Owusu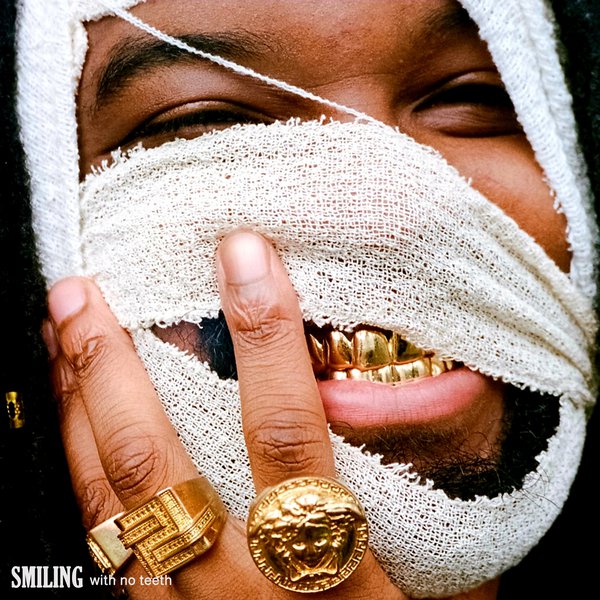 What a crazy and ambitious debut. Owusu is clearly driven by story and personal experience here, maintaining an important narrative throughout. Smiling With No Teeth boasts a mishmash of genres and influences, but to me, none seem out of place—I truly believe there's something in here for everybody! The instrumentals are crazy inventive, the hooks are extremely catchy, and the lyrics are full of meaning. I'm excited to see where Owusu goes in the future, and in the meantime, I'll be cranking the volume up on this one and dancing any time it comes on.
9. Blue Weekend - Wolf Alice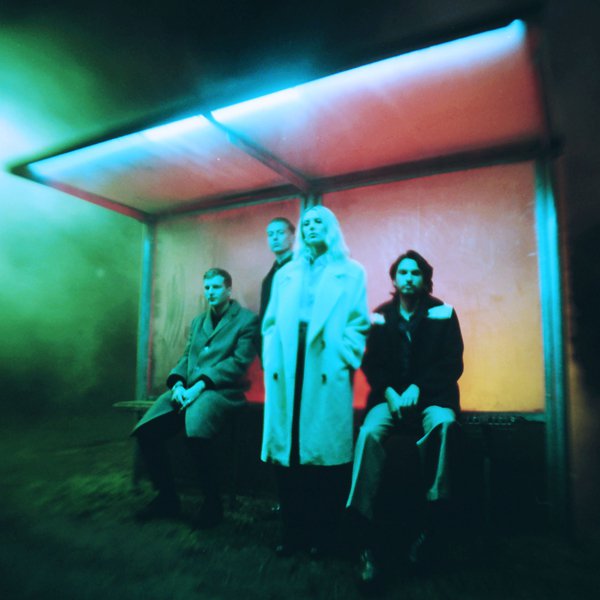 There is something so cinematic and extravagant about this album; listening to it is like watching an entire movie. The opener is already enormous with its crescendoing percussion, and this momentum continues throughout. The reverb along with Ellie Rowsell's voice creates a sound so blissfully dramatic that I can't help but feel like I'm in another time and place. I also love a good sonic whiplash, which they absolutely deliver. (Ex. luscious 'Lipstick on the Glass' straight into thundering 'Smile', and then right into stripped down 'Safe From Heartbreak') Delicious album, very unhinged.
8. Let Me Do One More - Illuminati Hotties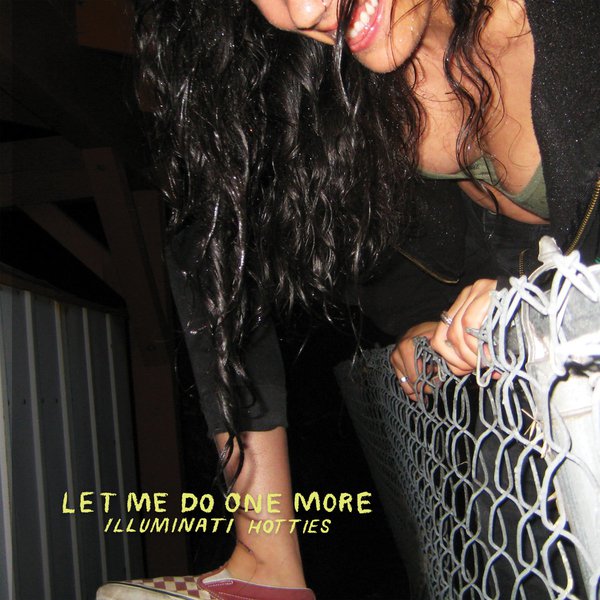 Tenderpunk is awesome. Something about clever, yet vulnerable lyrics paired with head-bangingly imperfect and exhilarating punk-ness really scratches the itch in my brain. Each track is a welcome surprise (ex. the surf rock 'u v v p' or the slow and acoustic 'Growth'), and some of the stuff in here is super quotable. I mean, can you believe the corner store is bottling up spit and selling it? Here we see Sarah Tudzin embracing different sounds in ways that still boast that unique Illuminati Hotties touch. It's fun, it's passionate, and it's totally authentic. Just started listening to her this year, but at this rate I think I'll become one of the Little Shredders in no time.
7. Fatigue - L'Rain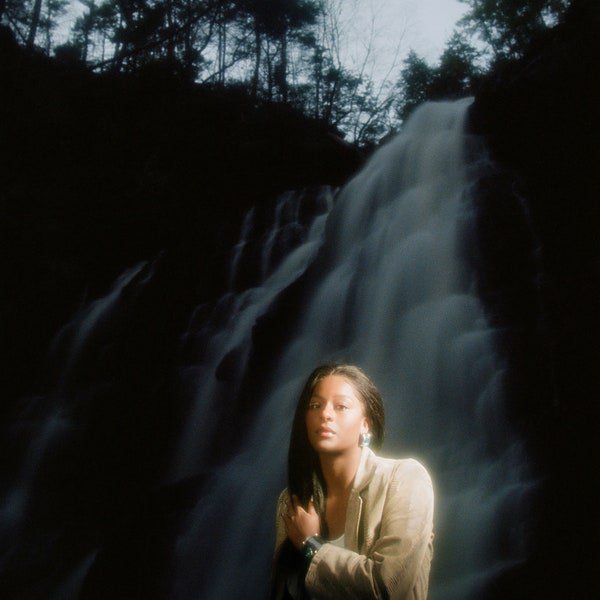 Fatigue is a collection of sounds and samples that shift and still, expand and contract, reverberate and dull. This album is almost like a moment in time, a fantastic representation of racing thoughts or the convoluted emotions that one feels at a single moment. Though the album often featured repeated phrases, there was never a dull moment as each song had so much depth to explore. Two Face is for sure one of my top songs this year—it just goes so hard. This is the kind of record that just gets better and better with every listen, since there's always something new you notice.
6. Sling - Clairo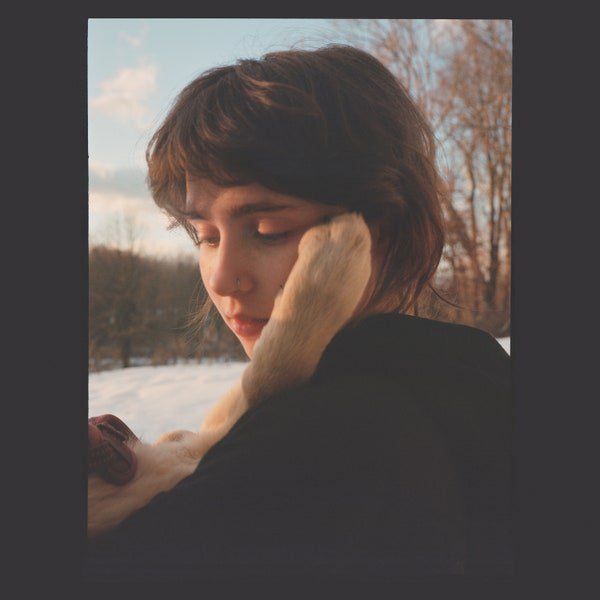 After the success of Immunity, I was curious to see what kind of stuff Clairo would follow up with and let me tell you, I was so not expecting this. Yet it made so much sense! The domesticity and coziness of this album were much needed after the whirlwind of craziness that was the past couple of years. It's beautifully produced and written—reading through the lyrics feels incredibly intrusive, like looking through her personal diary. I think where Sling really shines is in the lush, warm harmonies that were oh-so-carefully crafted; it seems like Clairo's soft singing style was made specifically to do this. Lastly, I want to thank Joanie the dog for inspiring this perfect winter album that, for some reason, was released in July.
5. Any Shape You Take - Indigo De Souza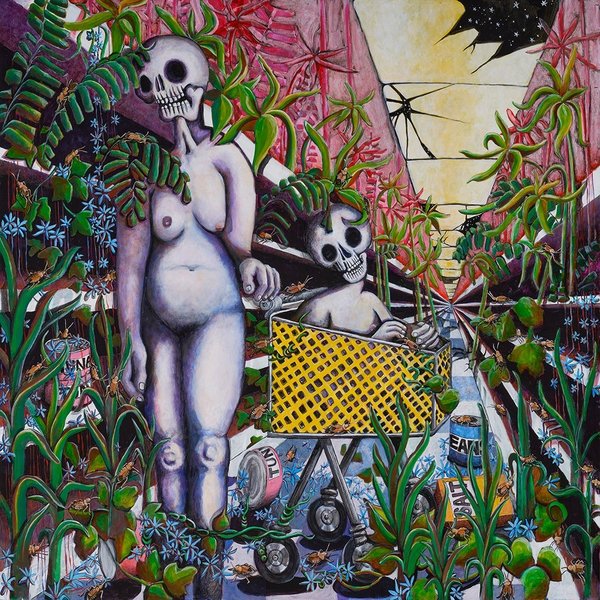 Indigo De Souza is a master at creating emotionally cathartic music. Any Shape You Take is an album of learning, acceptance, and growth. I had the privilege of seeing Indigo De Souza and band live, and that experience was like ascending into a spiritual realm. Not to quote Gweneth Paltrow, but we laughed, we cried, we sweat, and we danced, and that kind of feeling is not lost in the studio version, either. The word 'raw' is overused and sort of trite, but what other words can you use to describe the crescendo of screaming, ringing bells, and barking on 'Real Pain' and other relevant moments on this album? Exactly, there aren't any.
4. Mercurial World - Magdalena Bay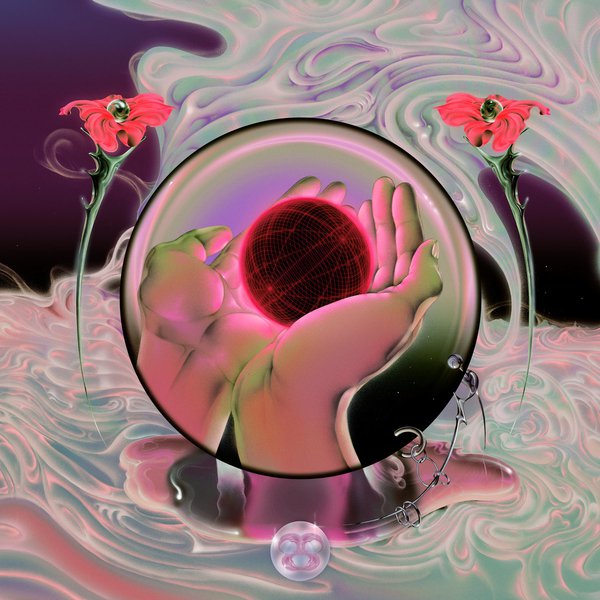 Any album with a transition as euphoric as the one from 'Dawning of the Season' to 'Secrets (Your Fire)' absolutely DESERVES a top five spot on my end-of-the-year list. And that's just how it is. Magdalena Bay has a lot of good things coming for them; I feel like we should all be paying attention to what they serve up in the future. Mercurial World is a delectable blend of Y2K-ish nostalgia and futuristic sound, and I'm a big fan! Sometimes you just need that album to blast in the car and sing along to, and this is it for me. Not to mention, calling the first song 'The End' and the last song 'The Beginning' is the kind of ironic humor I appreciate (let's not forget the fact that the album flawlessly loops from end to beginning, ugh).
3. The Turning Wheel - SPELLLING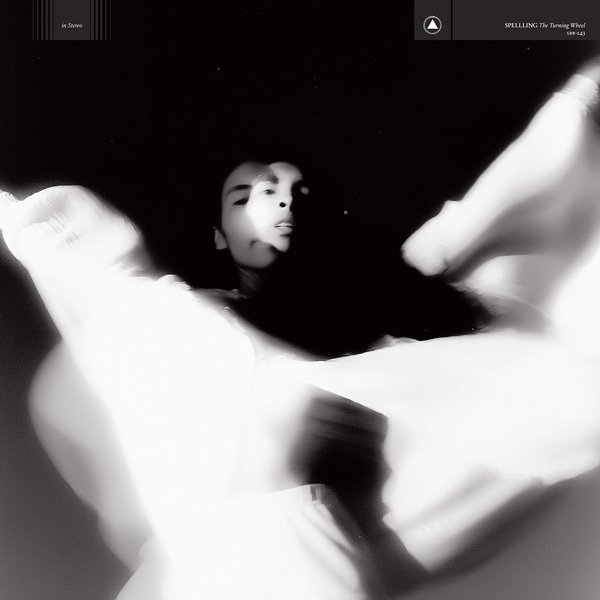 Oh Tia Cabral, my operatic artistic visionary queen, how I love you. Listening to The Turning Wheel is like diving head-first into a fantasy picture book complete with gold-leaf watercolor illustrations and illuminated letters. The journey that Cabral takes me on every time I listen to this is absolutely wild, and can we talk about how epic 'Boys at School' is? That guitar riff? The highlights of this album are, of course, the fantastic orchestral instrumentals and Cabral's insane vocal control, which enchants my ears like a siren song. A must-listen if you feel like escaping your monotonous daily life to enter a world of magic and mystery.
2. An Overview On Phenomenal Nature - Cassandra Jenkins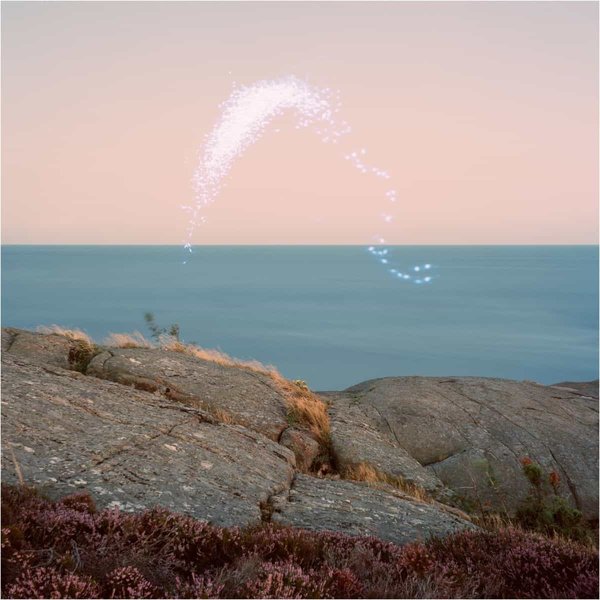 I listened to this album for the first time on a pretty afternoon walk through a park, because what better way is there to truly appreciate this absolute gem? Each song is so lovingly made, and the arrangements of assorted dialogue and sounds is absolutely stunning. After the album was over, I felt like I was emotionally cleansed, from top to bottom, almost as if I were in a meditative trance. If I could compare An Overview On Phenomenal Nature to one thing, I would say it's like a scrapbook of the beautiful moments of life, a celebration of the people we love and the wonderful world around us. It's literally a work of art.
1. Jubilee - Japanese Breakfast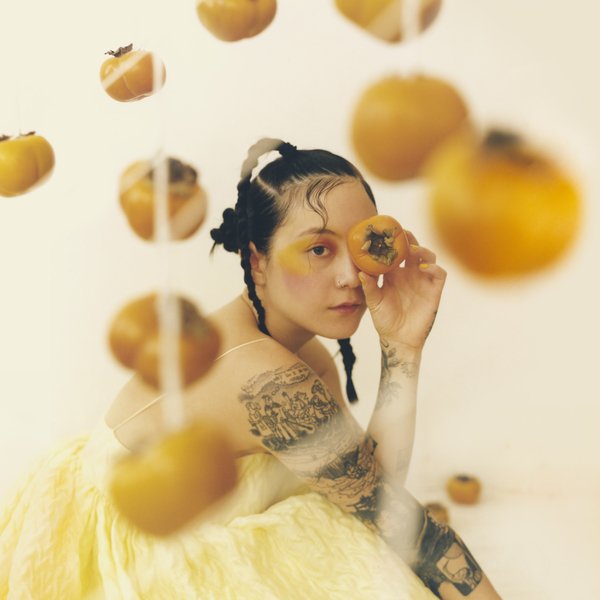 2021 is Michelle Zauner's year, let's be real. Because what in the world is she doing releasing music, a best-selling book, and an amazing video game soundtrack? And now she's working on a movie adaptation of Crying In H Mart? I can't believe it. Though Jubilee was only released in June, I feel like it has been with me my whole life. Each song is so timeless and I'm not exaggerating when I say I can listen to this album every day and still not get tired of it. Just hit after hit after hit! Zauner has such a brilliant understanding of how to occupy sonic space and really pour emotion into everything she writes. I love immersing myself into the Jbrekkie universe—it's always such a treat.