After loads of hard work, debate, and concession, the DJs of 91.7 KVRX present our 91 albums of the 2010s. To us, these are the albums that made a difference, started something new, and helped define the era. We hope you find an album that you may have overlooked or can revisit some old favorites.
Pop
1. Paramore - Paramore (2013)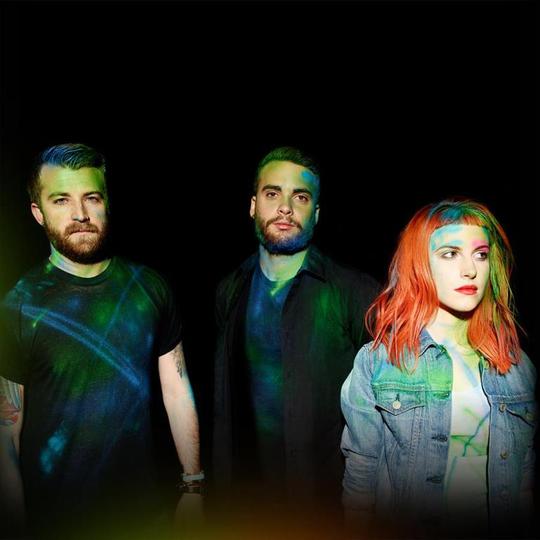 Picture this: your band hasn't released an album in four years AND you've lost 2 founding members, all while trying to grow up from being high schoolers in an emo band to young adults. This is what Paramore was up against while making their self-titled album, which was their comeback AND magnum opus. Above all, Paramore catapulted the band into the world's view. Aside from "Still Into You" being one of the greatest love songs of all time, this album proved that Paramore doesn't give up and is capable of much more than making the pop-punk that you cherished as a teen.
Fave track: Still Into You
2. Vampire Weekend - Modern Vampires of the City (2013)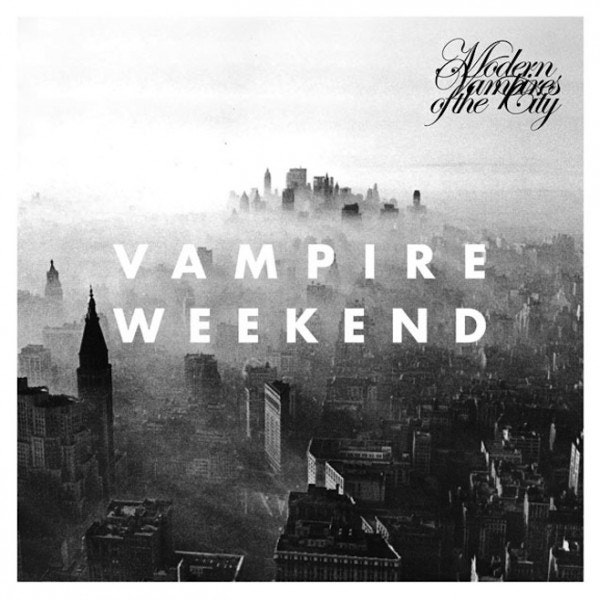 Modern Vampires of the City changed indie rock in the Year of Our Lord 2013. Album artwork, music video screenshots, and gifs filled your Tumblr dashboard after its release. Their self-titled album and Contra were necessary stepping stones to get to MVOTC, and wow, did the band hit their stride. Between Koenig's lyricism and Rostam (+Ariel Rechtshaid)'s somber (and grandiose) production, MVOTC knew that it was taking VW to the next level.
Fave track: Unbelievers
3. Daft Punk - Random Access Memories (2013)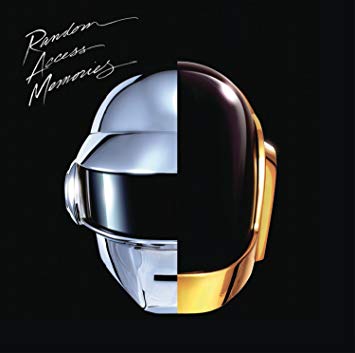 Daft Punk is a part of popular culture, and in 2013 they were inescapable. Everywhere you turned, you couldn't help but to hear "Get Lucky," one of the many gems on the disco-infused record (though the heartbreaking "Instant Crush" ft. Julian Casablancas is the real star here). The combination of their roots in French house and dance, their historic pyramid set at Coachella 2006, and stellar collaborations on RAM resulted in music fans of all allegiances supporting the record. RAM confirmed Daft Punk's place as one of the most influential French artists of the past 20 years.
Fave track: Instant Crush
4. Beyoncé - Beyoncé (2013)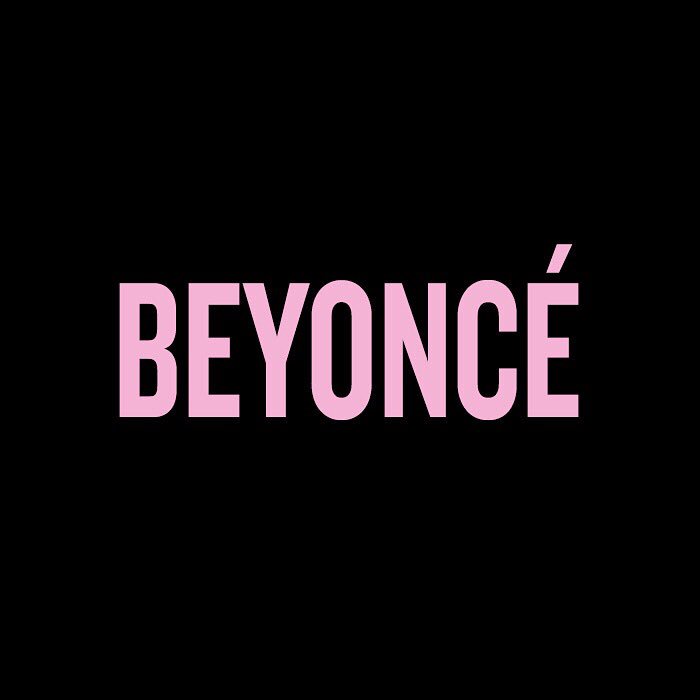 Beyhive, you probably remember where you were when Beyoncé released her self-titled album. The record was released in a surprise Instagram post and revolutionized music promotion in a digital world. Beyoncé was arguably the bridging moment in her solo career. While she was already a star prior, after Beyoncé the masses finally recognized Beyoncé as a cultural icon as well as a visual and musical artist.
Fave track: XO
5. Taylor Swift - 1989 (2014)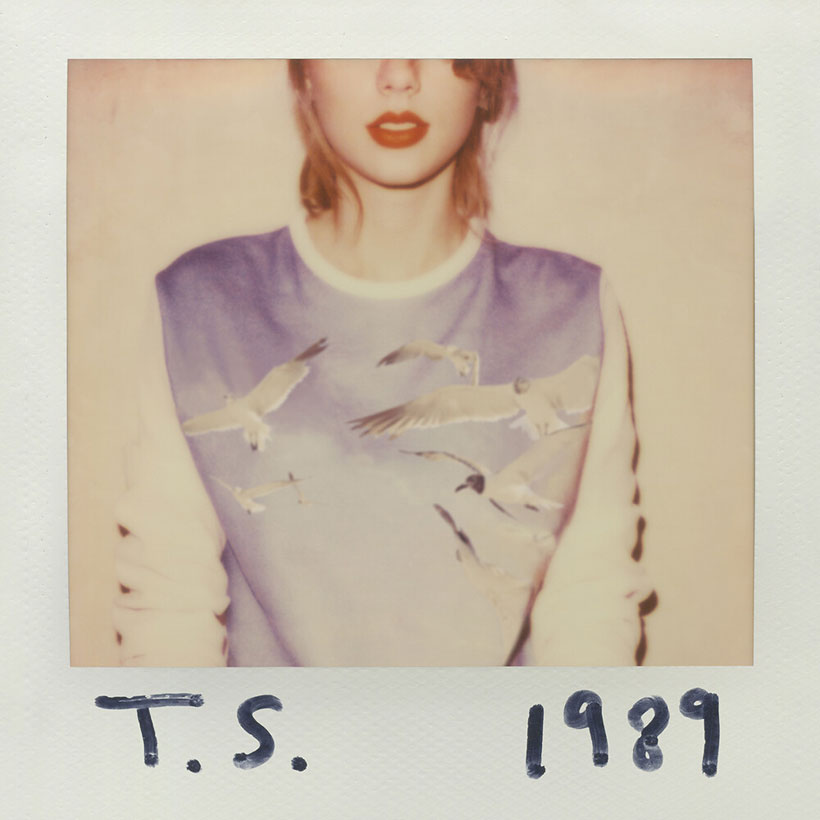 She's the reachable pop woman of our generation. Growing up with Taylor allowed for her audience to mature alongside herself, as we evolved from the grievous, pitying anthems from Fearless & Speak Now to a stockier, more refined sense of self in her later albums. 1989 wass when Taylor takes her image by the reins and chooses to rebrand as a woman to be feared, rather than the one mourning over the loss of some boy. She took on her task of empowerment, a much needed move for herself but also her audience who was by then in their high school years. She morphed seamlessly to the demands of the industry and delivered a record that demanded the world to take her seriously. Darling I'm a nightmare dressed as a daydream :p
Fave track: Style
6. Rihanna - ANTI (2016)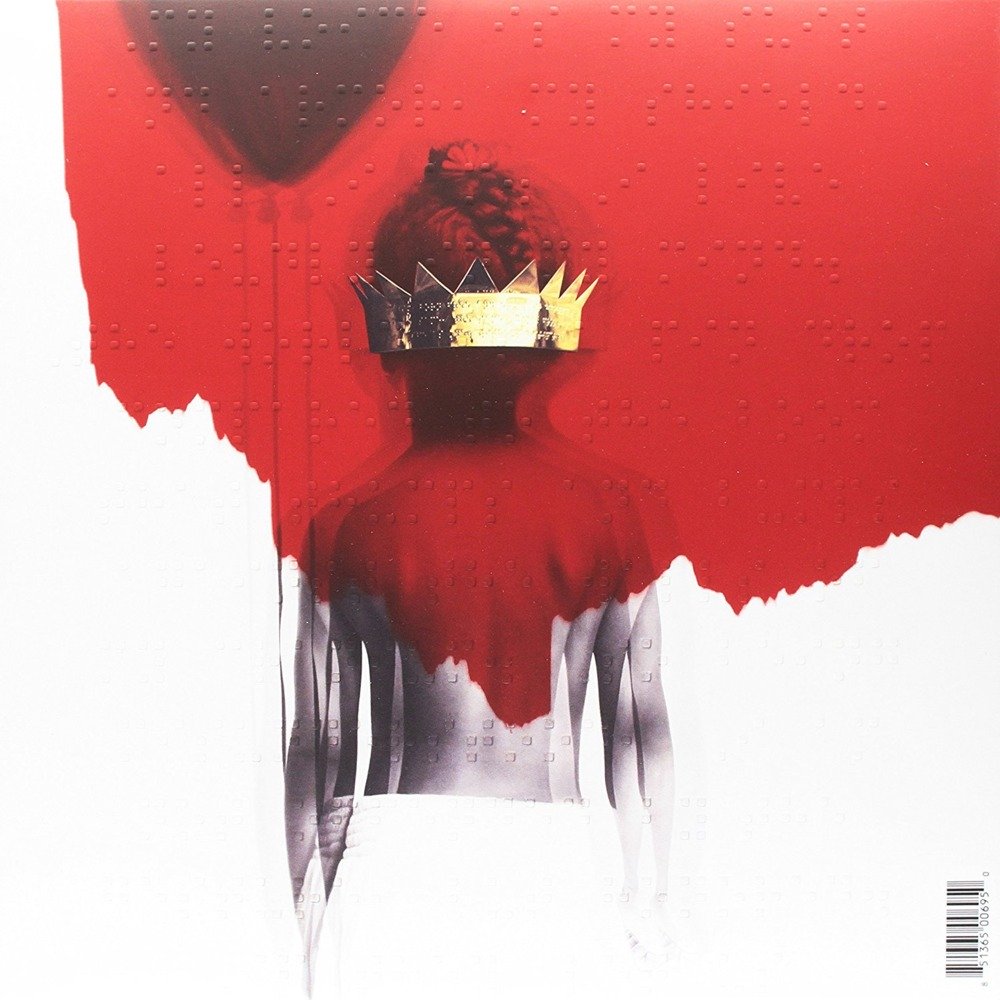 There was a lot of build up to the release of ANTI. Since Rihanna's 2005 debut, we've seen her grow as an artist and become a leader outside of the music industry. She wasn't looking to please anyone with ANTI. Forget an "aesthetic" or packing the album with Hot 100-ready singles. From her stellar cover of Tame Impala on "Same Ol' Mistakes" to one of the greatest guitar riffs on "Kiss It Better," Rihanna made it known that she was going to do whatever she wanted with this album.
Fave track: Kiss It Better
7. Lorde - Melodrama (2017)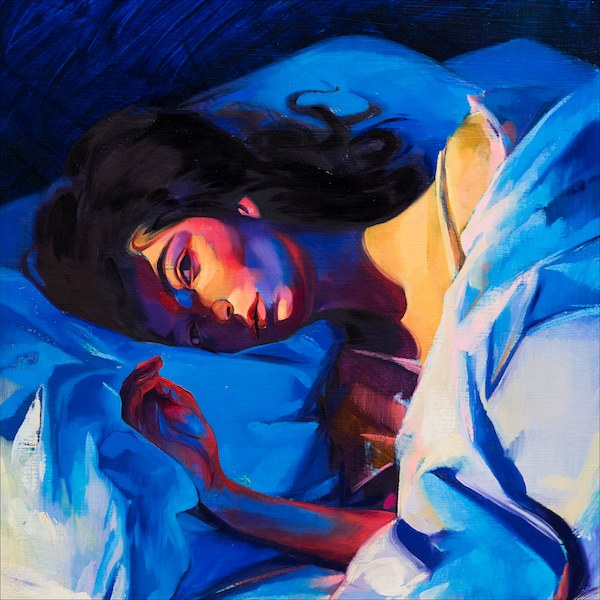 In line with her private persona, Lorde's releases are infamously sparse. When you're growing up alongside her, they felt like milestones synced to your life. On Melodrama we got an update on the 16-year-old singer. It was clear she spent those four years growing up, protecting herself from pop superstardom. She had matured; and so had we. If anything Lorde does timing best.
Fave track: Liability
8. BTS - LOVE YOURSELF 轉 'Tear' (2018)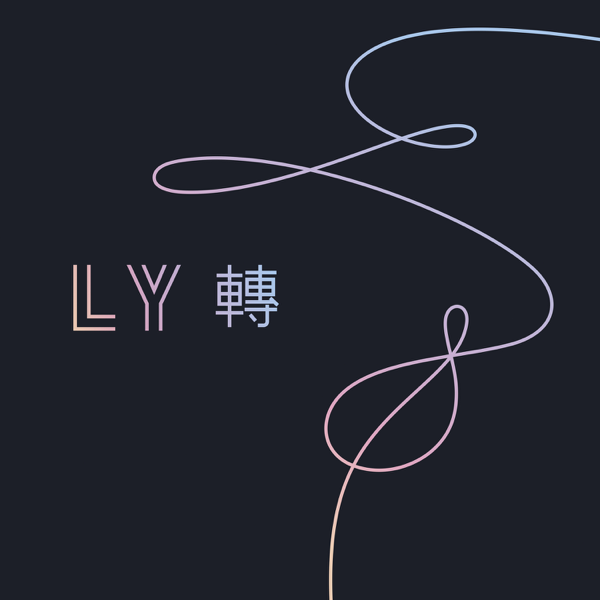 Are there even words to describe how huge BTS is? Gone are the days of K-Pop being a fringe or "alternative" music choice. One the best things about music is its ability to transcend language and culture, and BTS (and the success of other K-Pop groups such as Monsta X, Blackpink, and LOONA) is a testament to this. It doesn't matter if you don't know how to speak Korean. Audiences figure out how the song makes them feel, the emotions behind it, and so on. Also, "Fake Love"... we can all relate to that one.
Fave track: FAKE LOVE
Alt-pop
9. Robyn - Body Talk (2010)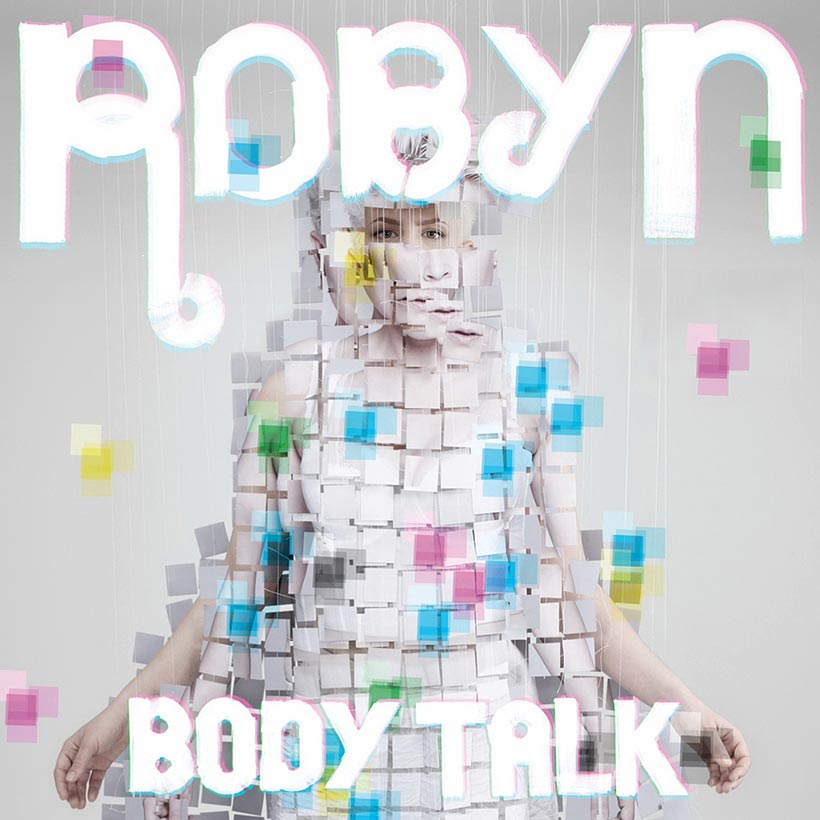 Although she may not be in the collective consciousness, Robyn's identity and tactics in pop have shaped literally every pop star of the 2010's. It's like she surrounds us and many don't even know. Body Talk was a comeback for all comebacks, and artists have continued to draw from its style of European pop and Robyn's artistic autonomy. Most importantly, Robyn showed us what we can do when we bring our heartbreak to the dance floor.
Fave track: Fembot
10. Sky Ferreira - Night Time, My Time (2013)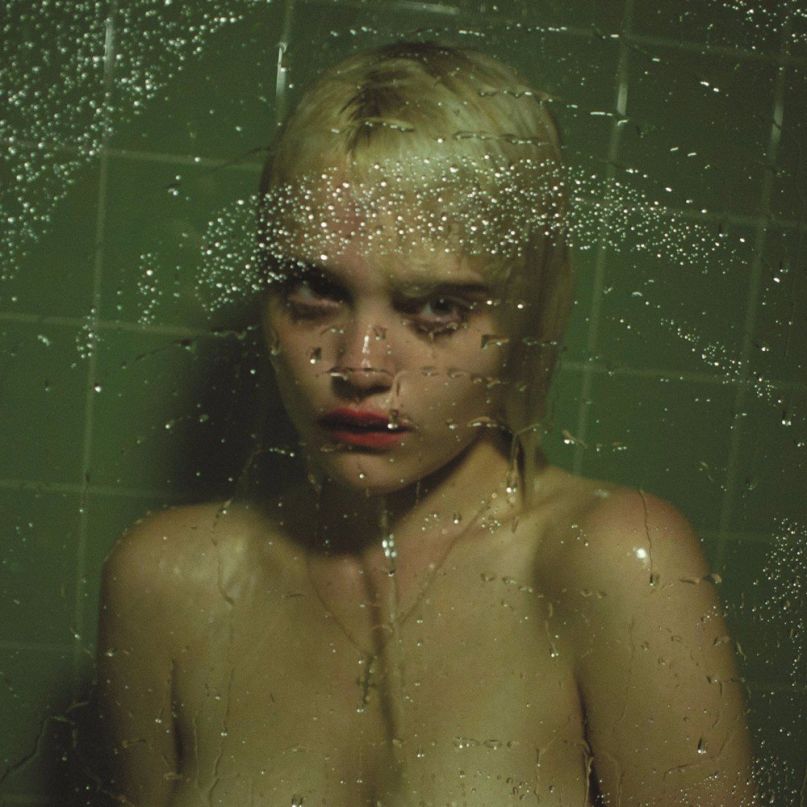 Yes, it took Sky Ferreira years to release her debut album (and once it was released, yes it became one of the most banned album covers in US history). However, Sky used that time to decide exactly what sound she wanted, refusing to be the next industry plant pop star. Across Night Time, My Time, listeners take a trip through Sky's form of gloomy pop, channeling feelings of heartbreak and how boys are "a dime a dozen." Night Time, My Time is proof that Sky wouldn't be a one hit wonder after the success of 2013's "Everything is Embarrassing" (still waiting for the next album tho). She showed she wasn't like the pop stars of the day, and she didn't want to be.
Fave track: Boys
11. Lana Del Rey - Ultraviolence (2014)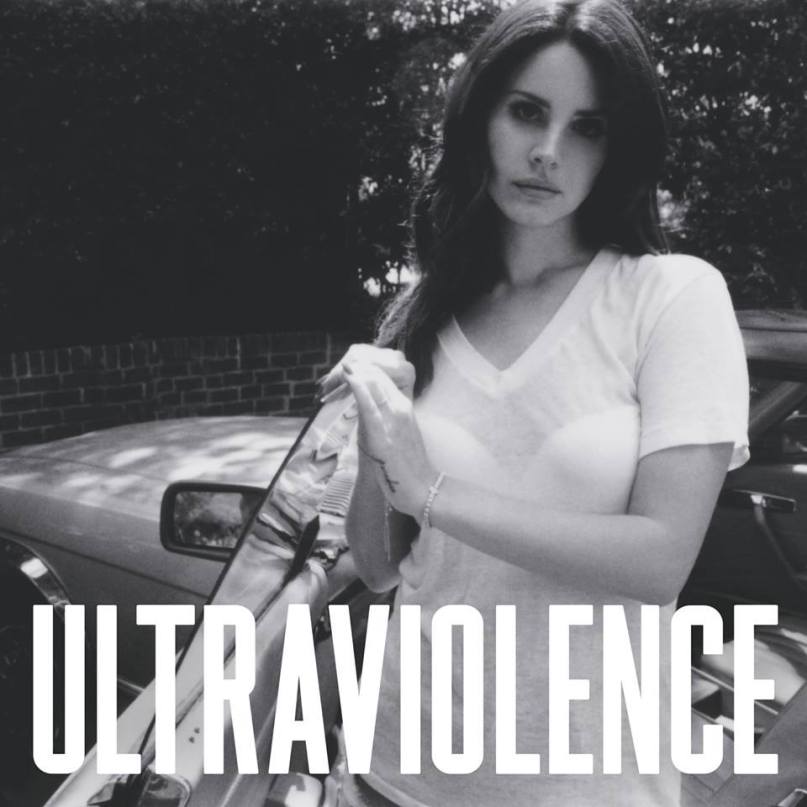 Lana Del Rey's aesthetics have been so unparalleled it's hard to tell what is authentic and what is not. Luckily it doesn't matter. Looking back, Ultraviolence was Lana's storytelling at its best, a gem of a pop record. The sugary sweet bops of Born To Die blossomed into lush, atmospheric ballads here. Her past records' themes of isolation and materialism matured here. Nobody is going to top the energy of "Money Power Glory" into "Fucked My Way Up To The Top."
Fave track: Money Power Glory
12. St. Vincent - St. Vincent (2014)
St. Vincent's eponymous album sounded like it had been recorded, smashed to bits with a hammer, and put back together with each piece in a different place. The record is jagged, angular, and gated, separating each distinct component. Annie Clark's songwriting somehow makes everything sound naturally cohesive. Not only is St. Vincent her boldest album, but also her most outward facing. It shows all of the pop beauty of chaos.
Fave track: Severed Crossed Fingers
13. Grimes - Art Angels (2015)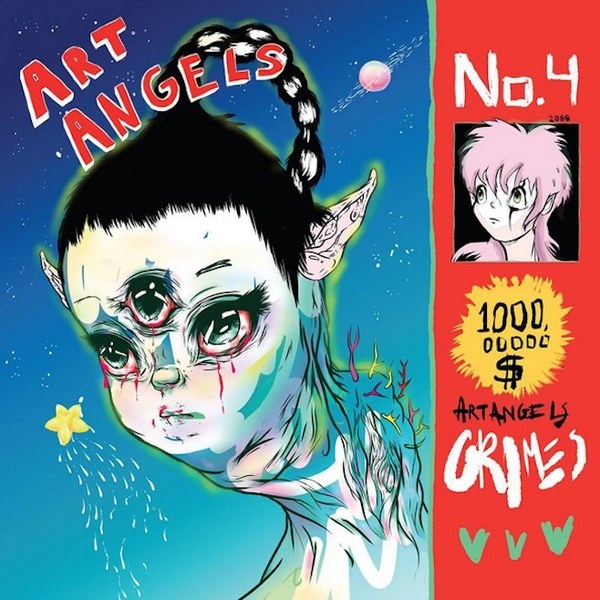 Years ago writing about Grimes would have been easier. Grimes made pop music that was her own and Art Angels was a monument of Grimes' speaking for herself. She finally responded to all the publications that "politely" dismissed her. To everyone who dismissed her, quieted her voice, and tried to dampen her impact. In Art Angels, her voice and her purpose are clear. I wish I could capture the feeling of empowerment this album gave my teenage self when I first heard it.
Fave track: Kill V. Maim
14. Carly Rae Jepson - Emotion (2015)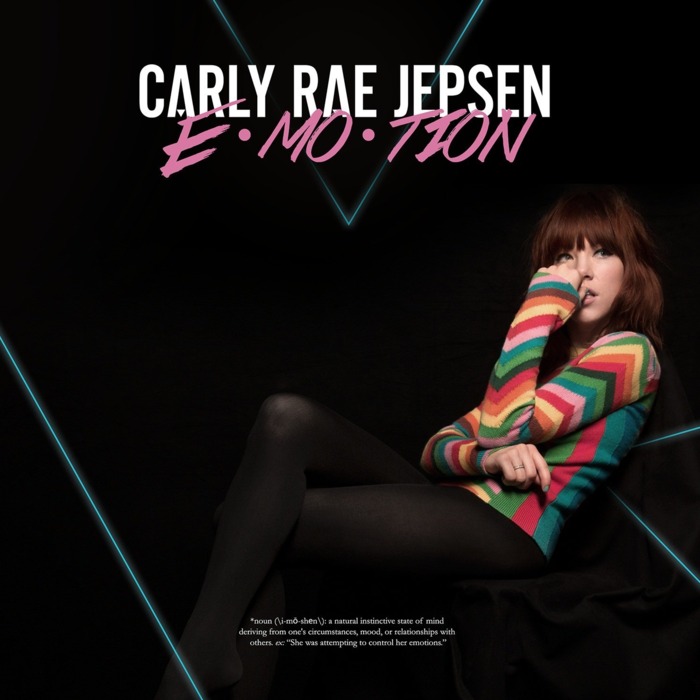 Carly Rae Jepsen wrote more than 200 songs for Emotion. Not all of them made the cut, but the ones that did garnered CRJ a cult following as one of the best pop stars on the planet. Its clear Jepsen is a songwriting beast, and Emotion was the album that showed the world a different kind of pop star who has the pop formula on lock. CRJ wasn't interested in creating "Call Me Maybe" version 2.0; she cared about bringing air-tight electro pop to her fans regardless of album sales or Billboard charts, and it showed.
Fave track: Your Type
15. Charli XCX - Pop 2 (2017)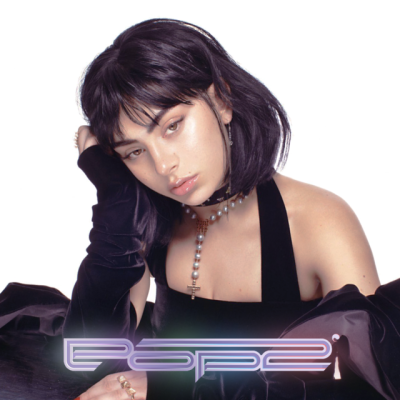 What is pop music and what can it do? We don't have an answer, but this is the central question to Charli XCX's discography and Pop 2 in particular. What was unique about the mixtape (2010 said FU to the record label) was its sheer amount of featured artists. It was daring but a massive success; the collabs only proved the power of her vision. Charli's influence has been inescapable through the pop world ever since, bringing her to a whole new level of cult status.
Fave track: I Got It
16. Janelle Monae - Dirty Computer (2018)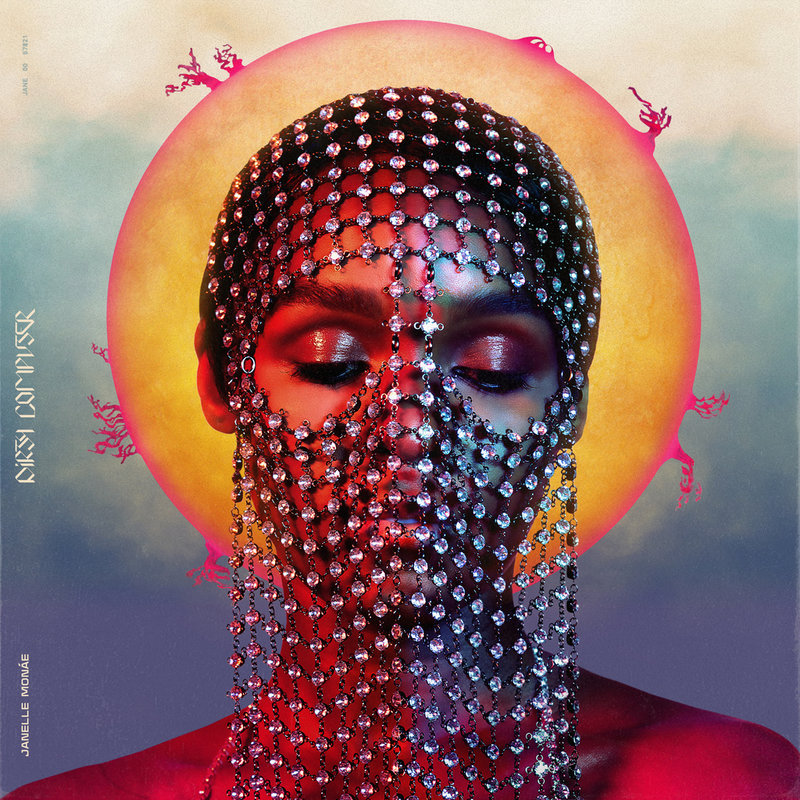 While Dirty Computer lacked the overt afro-futurist imagery of her previous work, Janelle Monae still created a world set apart from our own. In this reality, Monae embraces and expresses her blackness, queerness and sexuality, and how it is to be "young, black, wild, and free" in the world. Janelle Monae's messages of self-love, confidence, and acceptance are infectious. It seems like all of us Dirty Computers of the world can't help but to feel the same.
Fave track: Pynk
17. Rosalia - El Mal Querer (2018)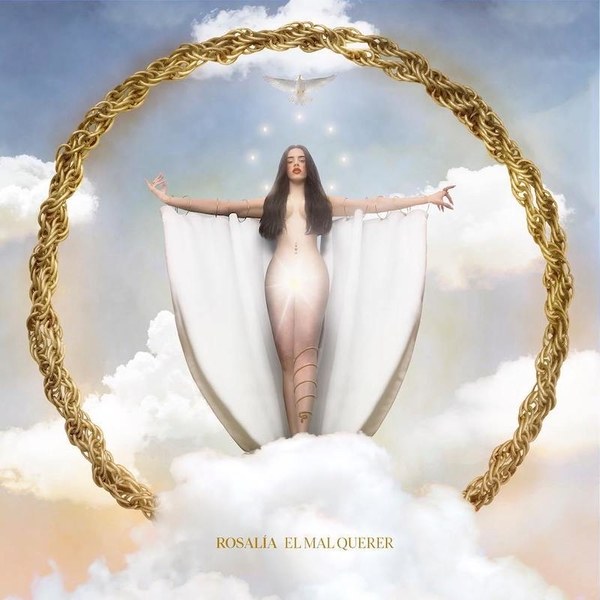 On El Mal Querer, Rosalia inarguably broke through on an international level. Her modern take on traditional flamenco music sounded effortless and, and mixed with contemporary R&B production poised the record to attract people from all over. "La Rosalía!"
Fave track: PIENSO EN TU MIRA (Cap.3: Celos)
18. 100 gecs - 1000 gecs (2019)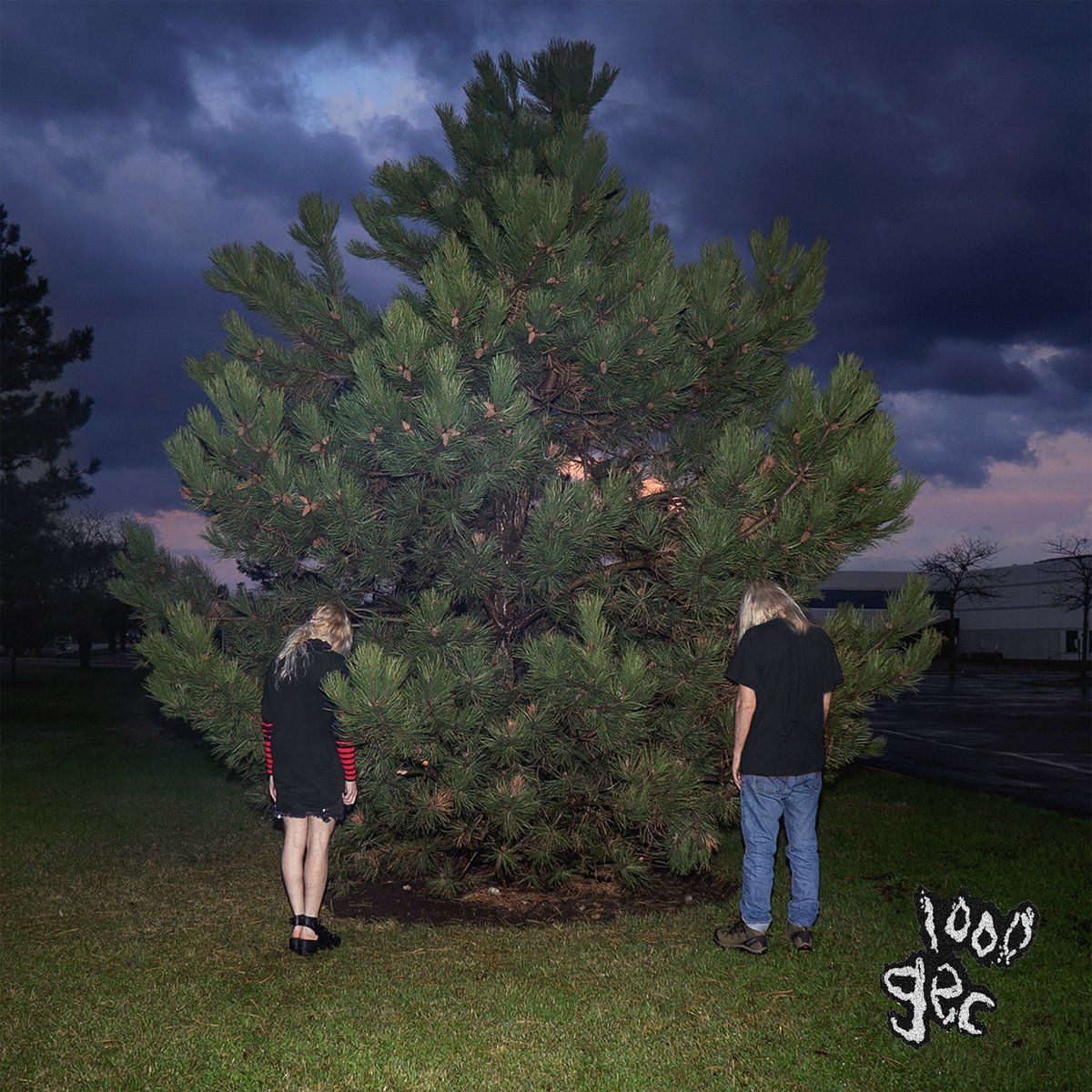 Laura Les and Dylan Brady's second release was the type of viral album you either adored, hated, or had no idea what happened. 1000 gecs was an impressive culmination of the 2010's internet zeitgeist, from its most extreme music scenes to its painfully self-aware, ironic humor. How its hyperkinetic Gen Z take on pop will age, time will only tell in 20 years when we're in our self-driving cars taking our kids to AI programming class and a familiar voice fades in on our Alexa… "Hey there little pissbaby."
Fave track: gecs 2 U
19. Dorian Electra - Flamboyant (2019)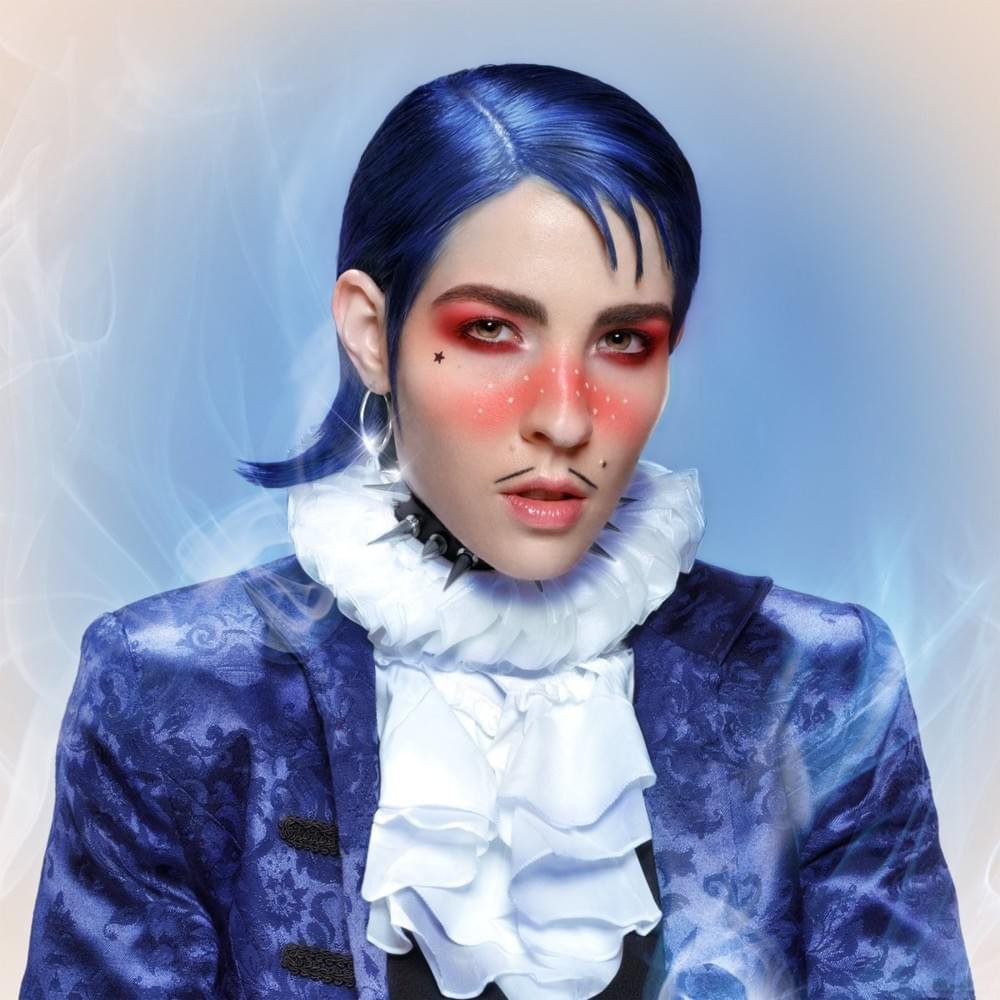 Dorian Electra's debut album burst onto the art pop scene summer of 2019 and despite being written in just a week, Dorian's vision was crystal clear. Presented with thesis-like structure, Flamboyant reminded us that masculinity is not the inherently toxic opposite of femininity, that the two may co-exist. Dorian delivered it with the perfect mix of camp and parody. It was a refreshing message in a decade wrought with mainstream discourse around gender identity. The whip sound effects were also good.
Fave track: Career Boy
Indie, Rock and Folk
20. Women - Public Strain (2010)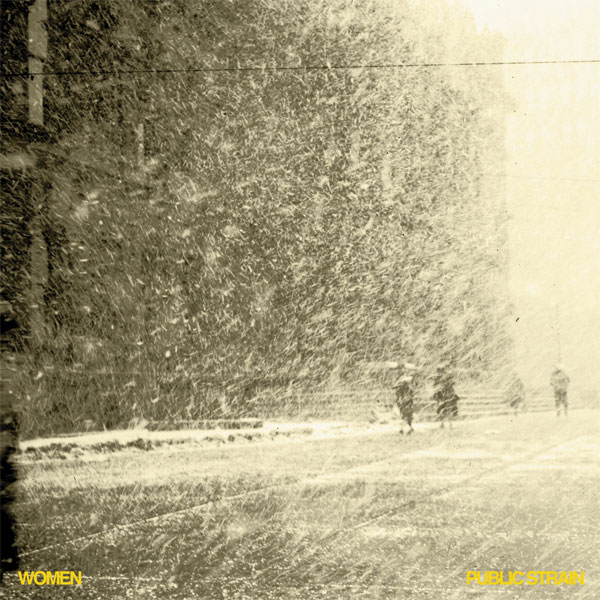 Neither of Women's two albums are what you'd typically file under "easy listening." They're harsh, noisy, and atonal, especially their final effort, Public Strain. There are moments of relief and release peppered throughout, such as the dual motifs in "Locust Valley." Although the band fell apart shortly after Public Strain, Preoccupations was created in their wake. The sounds of Women also went on to shape other scrappy and lo-fi post-punk bands of the 2010s, like the Balkans and their successor, Omni.
Fave track: Locust Valley
21. Joanna Newsom - Have One On Me (2010)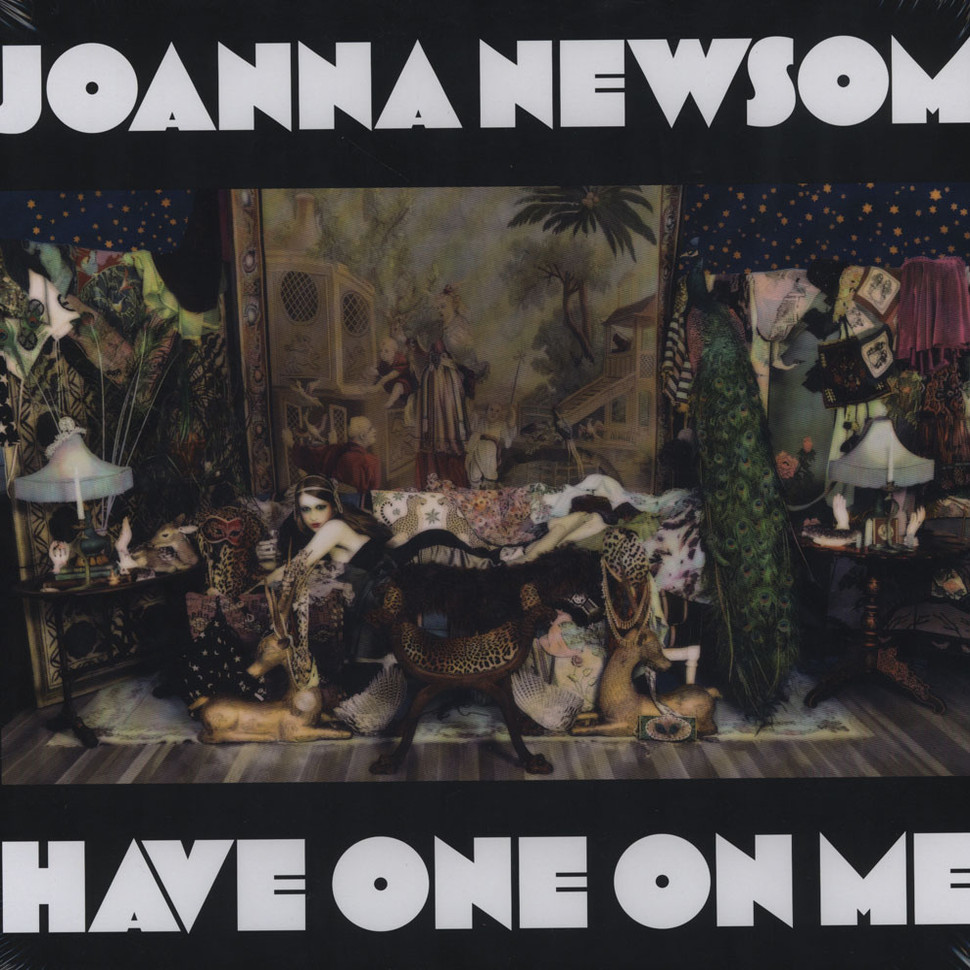 Often described as sparse, Have One On Me, is anything but. Comparatively, yes, but on its own, the arrangements are hypnotizing. They are purposeful. Newsom blends fantastical tales and personal references to make an album that finally started to shed her mystique. She's still very much a storyteller which is why almost a decade later we are still getting new lessons every time we listen to this album. Have One On Me is poetry. It's filled with lines that sink down inside and reverberate in your bones. Listening to this album is transformative. If it's been a while, I recommend listening again. Or maybe, for the first time.
Fave track: Baby Birch
22. MGMT - Congratulations (2010)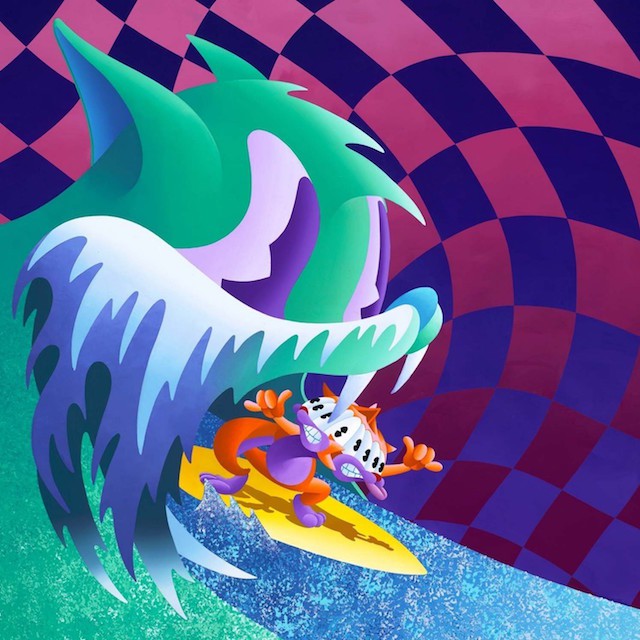 MGMT's surf-rock inspired sophomore album Congratulations was drastic departure from their synth-pop debut, marking the end of one era and the beginning of another. While the album proved to be a turn-off for many listeners looking for more Oracular Spectacular-style pop hits, Congratulations instead quietly ushered in what would turn out to be a prolific era of lo-fi, surf-rock revival in indie music, paving the way for artists like Ty Segall and Connan Mockasin. MGMT's popularity has waned significantly since 2010, as other similar acts have broken into the mainstream, but at least in retrospect, we can give this chronically overlooked album the credit it deserves.
Fave track: Congratulations
23. John Maus - We Must Become Pitiless Censors of Ourselves (2011)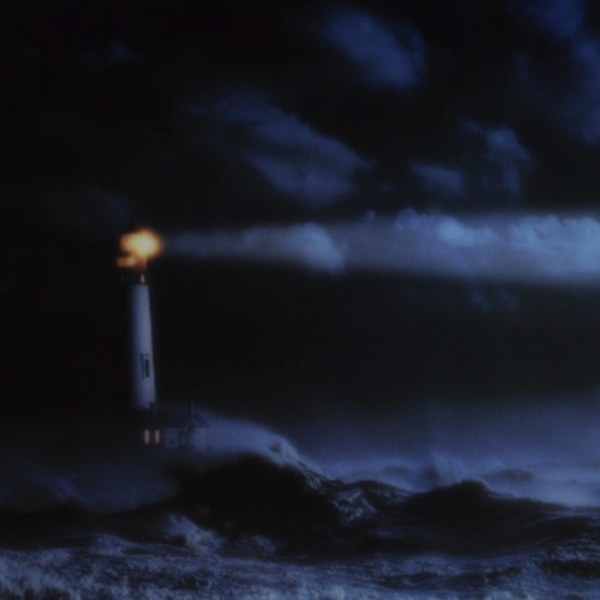 Picture the '80s, but... make it more weird. For Pitiless Censors, it doesn't feel like John Maus was trying to be a 1980's revivalist. Rather, it's more like Maus was wondering what would the '80s sound like if it were produced today. In this way, Pitiless Censors definitely became a blueprint for synthpop and new wave acts of the '10s.
Fave track: Hey Moon
24. Tame Impala - Lonerism (2012)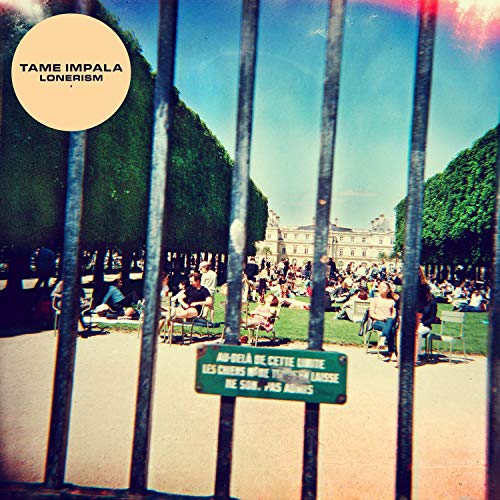 Lonerism brought psychedelia into the 21st century. It paved the way for the inescapable psych rock trend, and all thoughts about that aside, Lonerism sounded fascinating, new, and luxurious. It's the type of record so rich that it transports you to its own planet.
Fave track: Feels Like We Only Go Backwards
25. Beach House - Bloom (2012)
The cathedral of dream pop - Beach House is a landmark of youth, as it perfectly complements novel romance and treacherous heartbreak. Can you imagine how many teenagers have laid in their beds and stared at the wall while this album played? I argue Bloom to be their most influential for the decade as it forms a bridge between the shoegaze themes that may be foreign to the popular indie crowd, and the emerging realm of dream pop. Beach House has an unmistakable talent in enchantment, and "On the Sea" particularly will forever serve as the perfect testament to their unique magic.
Fave track: On the Sea
26. (Sandy) Alex G - Trick (2012)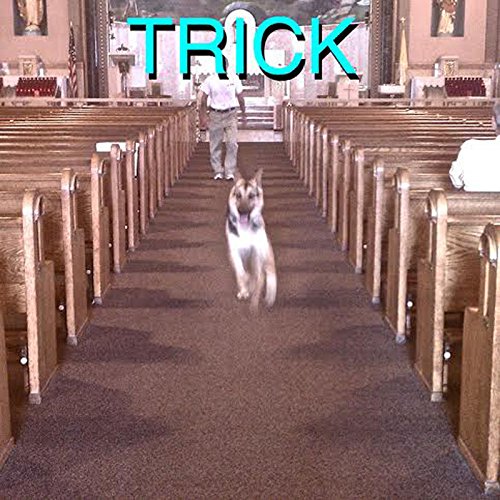 Alex G was the breakout artist of the Orchid Tapes and Teen Suicide scene. Two albums in with with lo-fi sounds, Trick was his his first foray into professional production. Thankfully he stuck true to his roots, and the record highlighted all the off-kilter riffs and simple songs Alex G does best, and sent him well on his way to indie rock stardom.
Fave track: Mary
27. Japandroids - Celebration Rock (2012)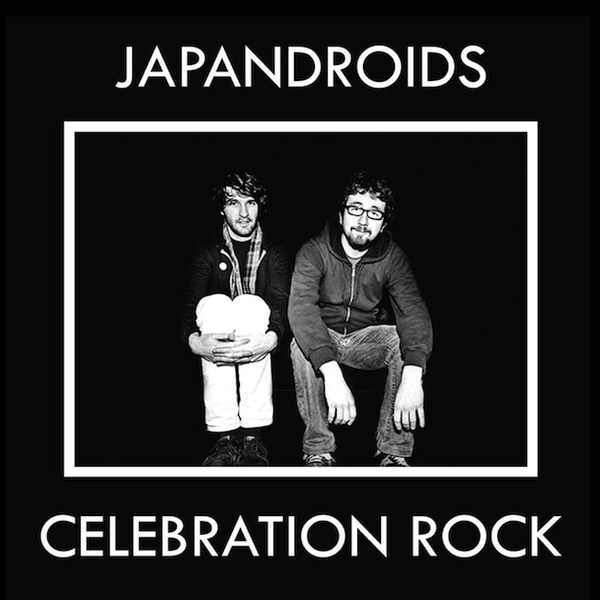 There is something so exciting, so intoxicating about the amount of sound that these two can make. This is garage rock at its finest. Celebration Rock is so fulfilling and freeing. No matter where you were, Celebration Rock would changed the atmosphere into a safe space where you can let loose and smile, thrash around and dance. It changed everything.
Fave track: Fire's Highway
28. Lady Lamb - Ripely Pine (2013)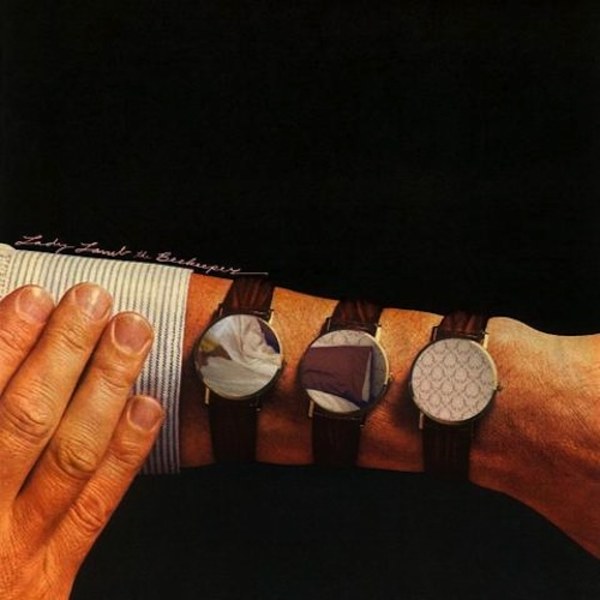 Lady Lamb knows how to build a song. Her lyrics condense complex feelings into simple statements and she never hesitates taking her time, most songs becoming orchestrations 5-7 minutes long swelling and contracting with emotion. Ripely Pine felt powerful, big, and painful, what much of the mid-to-late 2010's bedroom pop scene could have been.
Fave track: You Are the Apple
29. Interpol - El Pintor (2014)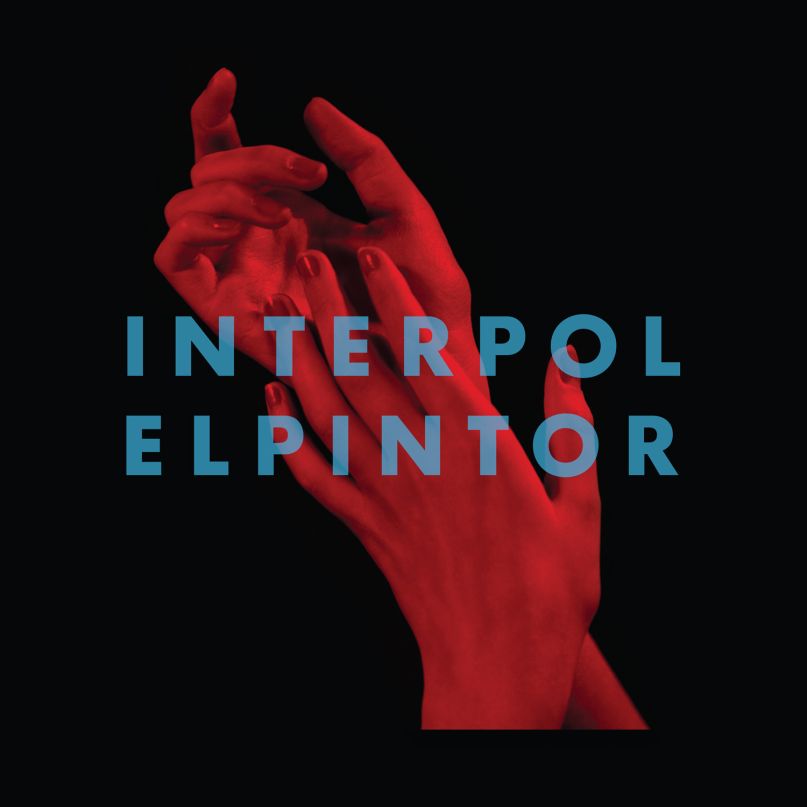 Interpol is effortlessly cool and they know it too. After a lineup change and rocky experience recording their self-titled album, El Pintor felt like a return to form for our favorite tuxedo trio. In doing so, Interpol provided a refreshed version of their signature sound fit for the 2010s whose influences can still be heard in the new wave of gloomy post-punk bands.
Fave track: Anywhere
30. Alvvays - Alvvays (2014)
On Alvvay's self-titled debut, the Canadian quintet provided song after song of dream pop made for your youthful 20's. For many, "Archie, Marry Me" felt like it was tailor-made for their millennial anxieties about finding love while student loans (among other things) got in the way. From upbeat tunes to mid-tempo simmers, Alvvays set the band apart from others because they're something heartfelt and sensitive about them. You just know it when you hear it.
Fave track: Archie, Marry Me
31. Mitski - Bury Me at Makeout Creek (2014)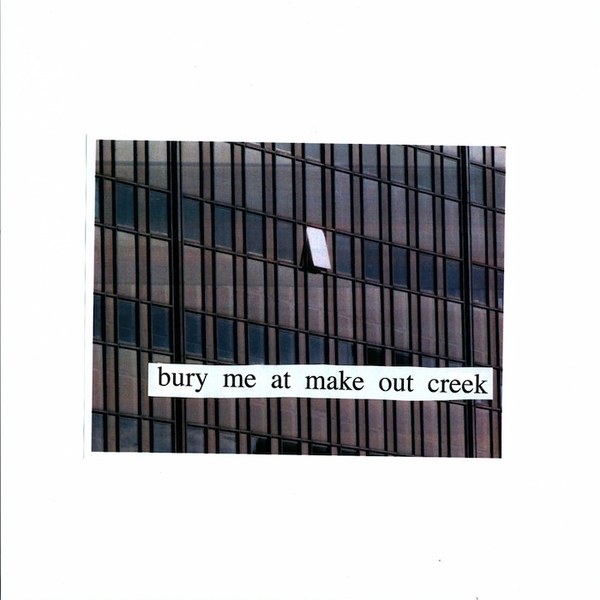 Mitski's ability to turn personal anguish into indie pop anthems made her stand out from her lo-fi contemporaries. Bury Me at Makeout Creek felt like a time capsule, from the fuzzed-out 90s guitars to the deeply personal, alone-in-your-bedroom lyrics. It captured all the rawness and chaos of your early twenties and made a difference for its audience. "I'm not gonna be what my daddy wants me to be / I wanna be what my body wants me to be," she said!
Fave track: First Love / Late Spring
32. Spoon - They Want My Soul (2014)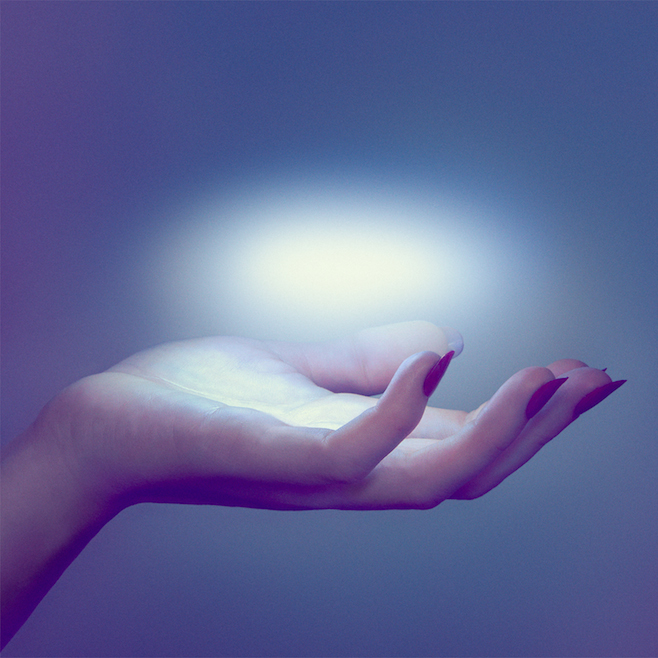 Simply put, They Want My Soul is one of the best albums in Spoon's discography. The album signaled that the band was back and refreshed, giving a mixture of their version of efficient indie rock and new electronic textures. Album closer "New York Kiss" finally made its way onto an LP, as KVRX alum Britt Daniel would play it live over the years.
Fave track: Knock Knock Knock
33. Iceage - Plowing into the Field of Love (2014)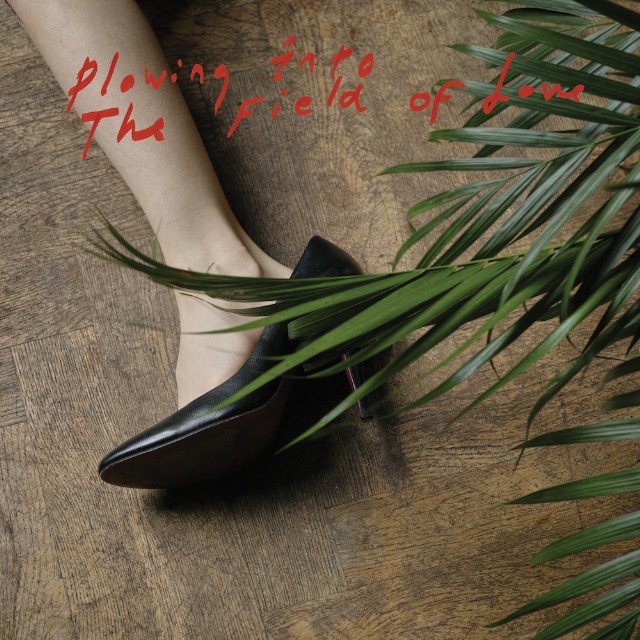 Plowing into the Field of Love showed Iceage ascending from the dungeon to the tower. Listening to this album felt like balancing on a precipice - dangerous yet exhilarating. The band maintained their punk edge as the underlying foundation of each track, but the members showed a newfound confidence in incorporating seemingly disparate genres and instrumentation. Frontman Elias Bender Rønnenfelt's improved English allowed the expression of a budding poet with the ambition of reckless youth.
Fave track: Against the Moon
34. Mon Laferte - Vol. 1 (2015)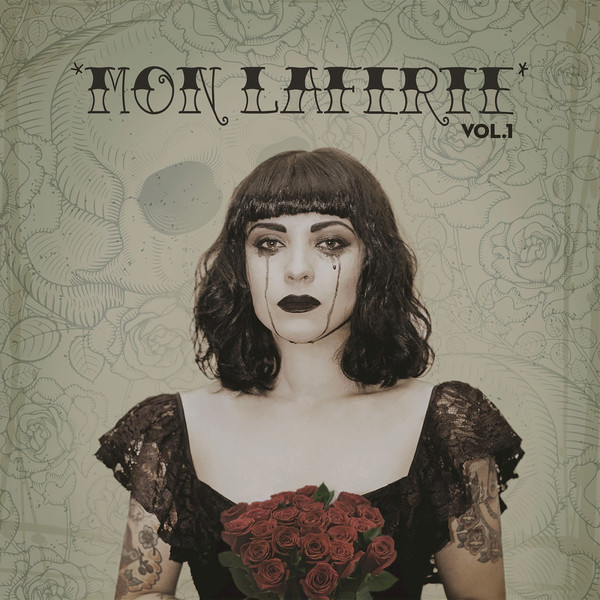 Chilean singer Mon Laferte left it all on the table for Vol 1. Laferte is a vocal powerhouse, especially on the hit "Tu Falta De Querer". Seriously, if there was ever a song made for belting your entire heart out, this is the one. Vol 1 proved that traditional balladry is not a thing of the past and is alive and well.
Fave track: Tu Falta De Querer
35. Sufjan Stevens - Carrie and Lowell (2015)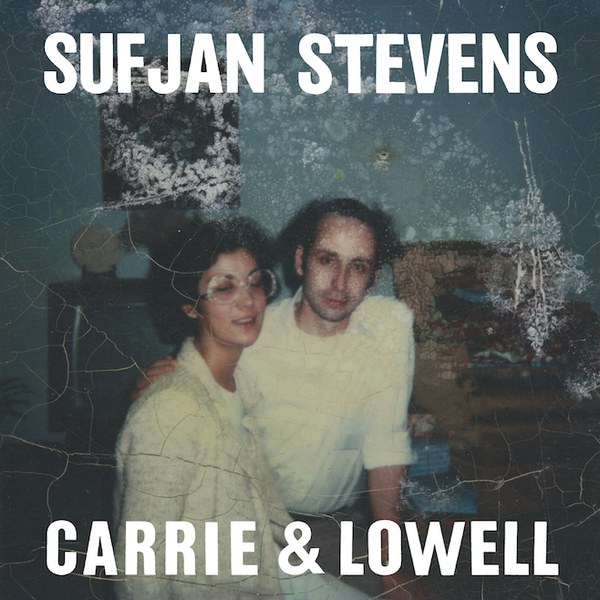 Carrie and Lowell was a memorial to Sufjan Steven's late mother and stepfather. It was also one of the best indie rock albums of the decade. Fragments of events and feelings throughout Sufjan's life allow you to look back at your own with a tranquil reverence. This record had the weight of a classic, and it deserves to be remembered as one.
Fave track: Death with Dignity
36. Alabama Shakes - Sound and Color (2015)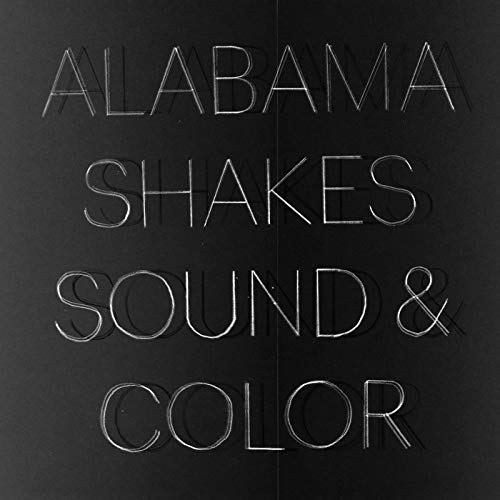 After an astounding critical and public reception of their debut Boys & Girls, Alabama Shakes returned to the studio in 2013 with no clear direction. They spent an entire year recording Sound & Color and what resulted was a glorious musical expression. Brittany Howard's pure soul power electrified the record and earned the band three Grammy awards. If the band's hiatus never ends, at least we'll have this album to remember them by.
Fave track: Gimme All Your Love
37. The Avalanches - Wildflower (2016)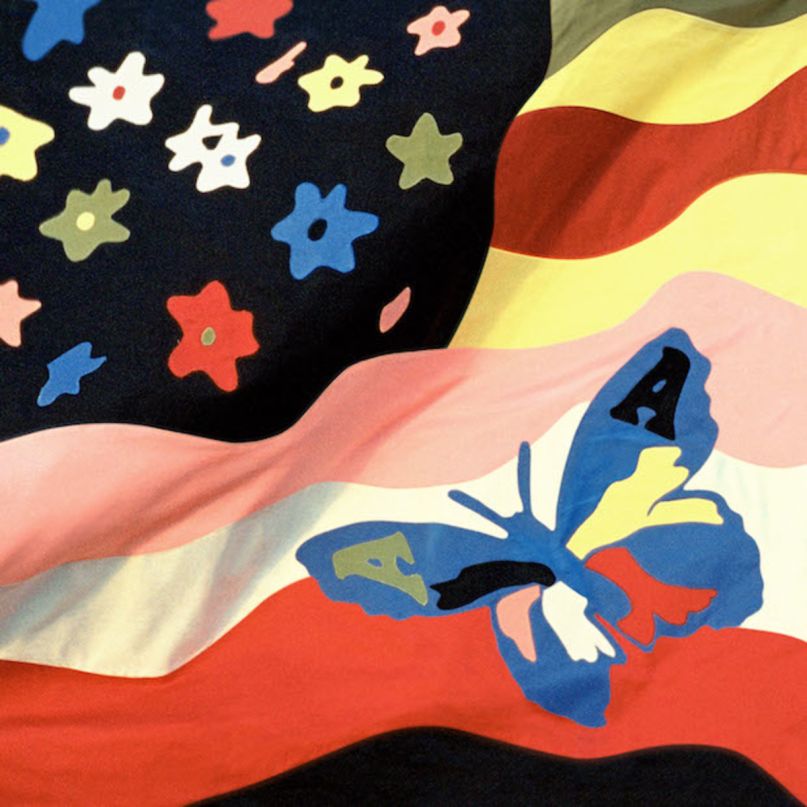 It's rare an artist can dip in and out of public perception as long as the Avalanches while delivering right on the mark each time. 2016's Wildflower, released 16 years after Since I Left You, was a tour de force of sampled music. The record feels beautifully nostalgic, like a hot summer day in NYC out of Spike Lee's "Do The Right Thing." There's a magic feeling like this album was supposed to be made all long.
Fave track: If I Was A Folkstar
38. Japanese Breakfast - Psychopomp (2016)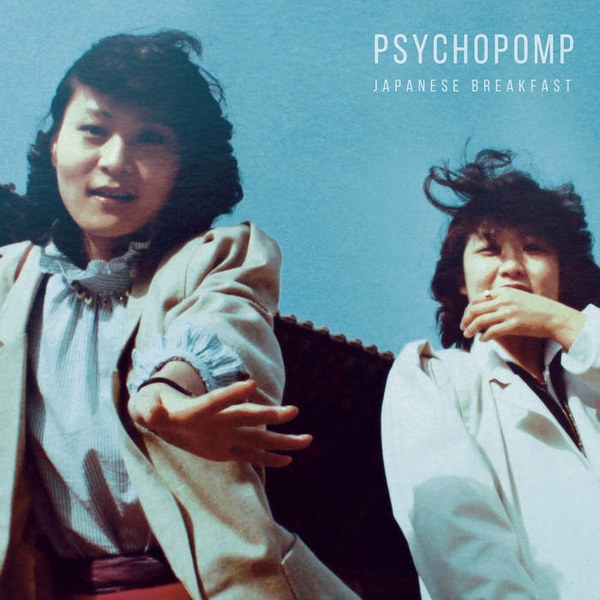 Loss and grief are profound experiences and they were exactly what Michelle Zauner was going through during the making of Psychopomp. Japanese Breakfast provides a certain vulnerability of wrestling with emotions and making sense of life and love. JBrekkie's style of careful introspection and indie rock can be heard in other like-minded artists - Snail Mail, Mitski, and Jay Som.
Fave track: Rugged Country
39. Radiohead - Moon Shaped Pool (2016)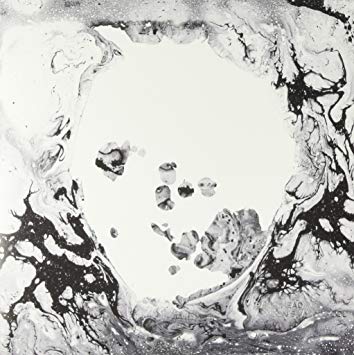 Radiohead defined the rock scene for the 2000s. Unafraid, they begun the decade with controversial King of Limbs, following up with Moon Shaped Pool, a completely incomparable album in all respects. This album laid the foundation for all dreamscape genres to hold onto, as you can squint and hear morsels of their soft, glowy synths in bedroom genres across the board. Radiohead is a force that will stick with us as a defining point throughout the century, uniting hearts of all ages through the tug of their effortlessly complex songwriting, or more simply, songs like "True Love Waits."
Fave track: Present Tense
40 .Weezer - Weezer (The White Album) (2016)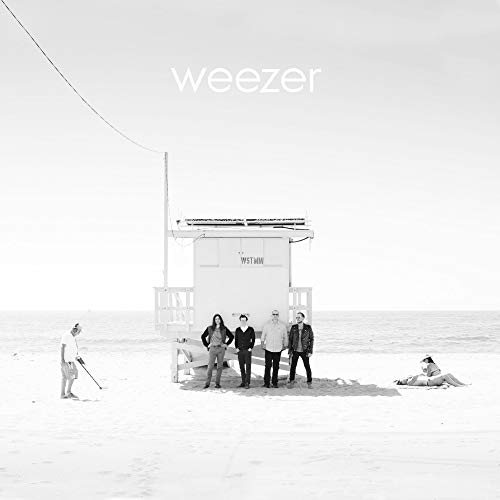 After years of releasing albums that were full of mostly misses and not enough hits, Weezer went quiet for four years. In 2014, returned came out with Everything Will Be Alright In The End. It was amazing, but now people expected more from them. How could they top such a good album? In 2016, Weezer released their fourth self-titled album, dubbed the White Album. Every song on this album was so unique. They each have their own library of sounds that shine most in the intros and outros of each number. When I listen to an album, I often comment on the arrangement of tracks. Do they fit well? Do they work to tell a story? Could it be made better? White Album is what led me to be so picky with track arrangements. Each song grabbed you by the hand in the beginning, spun you around, and then sent you to be swept off your feet by the next. I loved this album and how every song is about a different type of love. White Album showed growth and nostalgia at the same time. I fall in love every time I listen to this album, and highly recommend listening to the bonus tracks on the Deluxe Version.
Fave track: L.A. Girlz
41. Big Thief - Capacity (2017)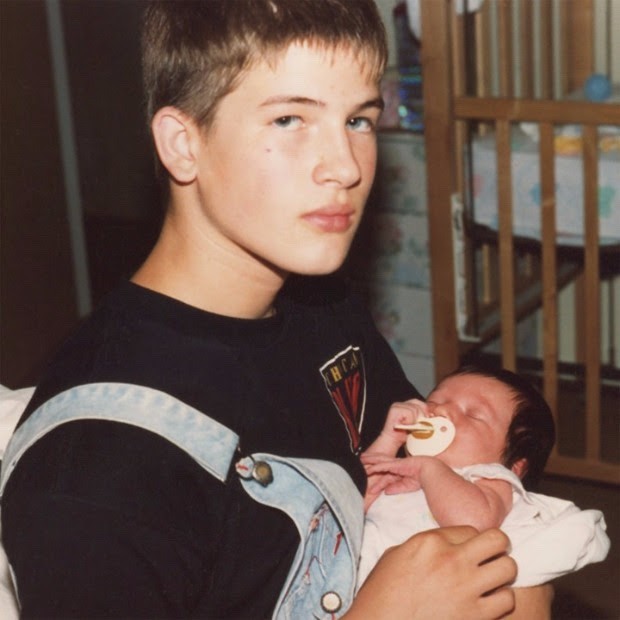 Adrienne Lenker & Buck Meek have been penetrating the sphere of folk rock, crafting a platform for themselves based in pure authenticity. The band's every action - how they create music, play shows, present themselves publicly - is only a response to how music is currently moving them. Capacity was seething, intimidating and monumental. Lenker's voice was arresting in every fashion, as she bled out her erotic and scathing lyrics. This album perfectly encapsulated their sound and image. There was a fierce, unnerving side through the haunting "Pretty Things" & "Capacity," but also a reluctant delicacy in "Mythological Beauty" & "Mary."
Fave track: Capacity
42. ShitKid - Fish (2017)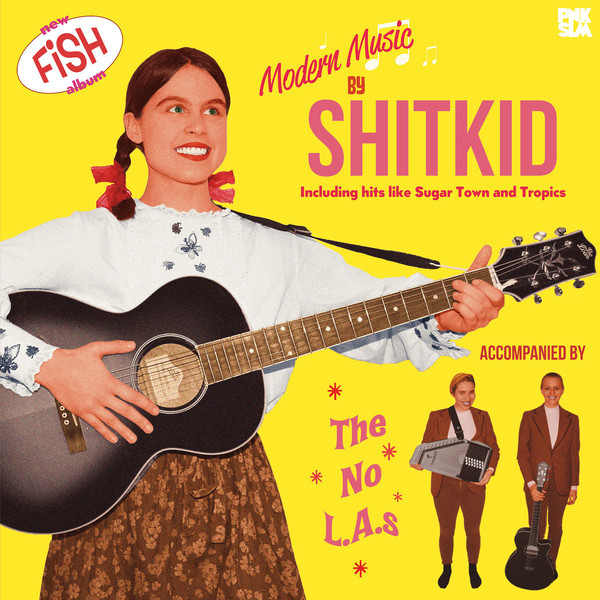 ShitKid was fantastic purveyor of the decade's lo-fi garage rock resurgence. Fish had a special bizarre energy, from the Swedish folk style on the album to the riot grrl revival within the music.
Fave track: Sugar Town
43. Mount Eerie - A Crow Looked at Me (2017)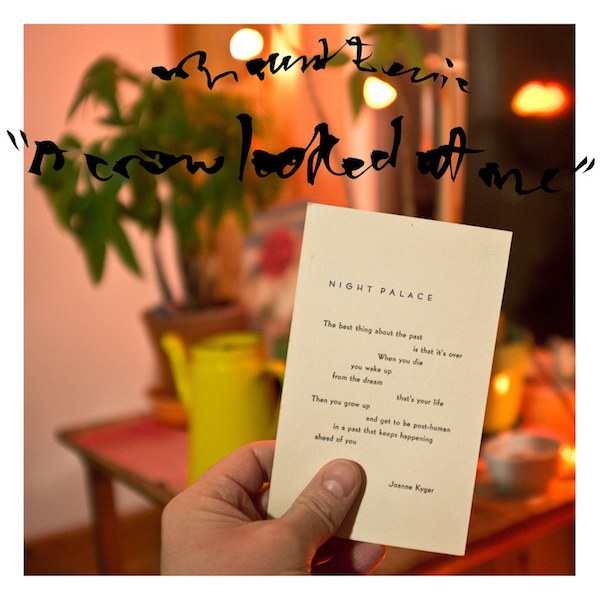 Phil Elverum's life changed forever 2016 with the passing of his wife a year after the birth of their first child. A Crow Looked at Me documented his grief in a startlingly straightforward fashion; that there was no use in looking for beauty, or metaphor, or meaning in loss like this. You had to take a hard look at your own life during this listen. It was a true testament to the power of music to express, heal, and unite. Arguably the heaviest album of the decade.
Fave Track: Real Death
44. Parquet Courts - Wide Awake (2018)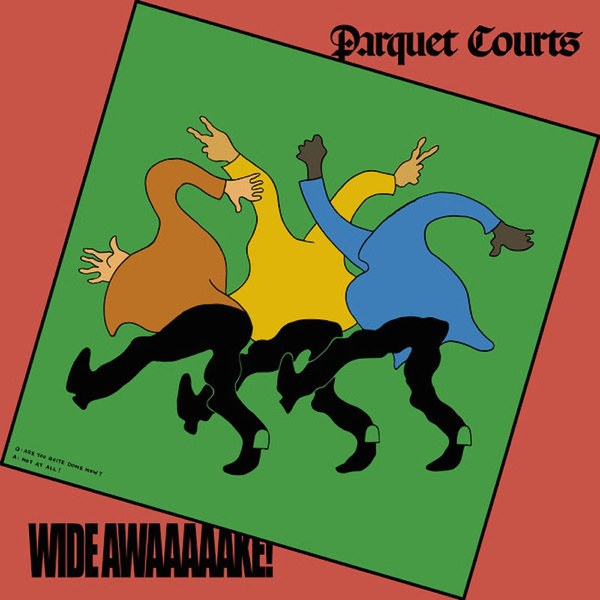 By 2018, Parquet Courts had long established themselves as a force in indie rock. Their previous mix of nervous punk and indie had already inspired dozens of bands, but from the onset of "Total Football," you could hear something different in Wide Awake! A. Savage's screams were raw, urgent, and political. No other Parkay Quartz album contained such a concrete message throughout the entire project. Parquet Courts had something to prove, and with elevated lyricism and a much improved rhythm section, they proved it.
Fave Track: Total Football
45. The Spook School - Could It Be Different? (2018)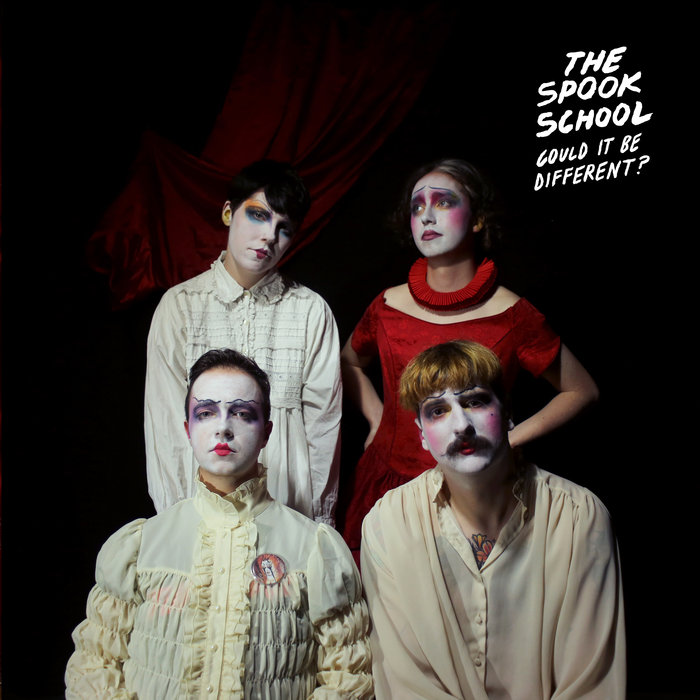 On Could It Be Different?, The Spook School was excruitatingly self-aware in singing about love, relationships, and their experiences as members of the LGBT community. These songs are the ones that play in the background as you fall in love and find yourseIf. They were honest, relatable, and upbeat enough to garner a dance or two. The Spook School was a refreshing addition in the tradition of earnest indie rock that shows no signs of slowing down.
Fave track: Keep in Touch
46. Weyes Blood - Titanic Rising (2019)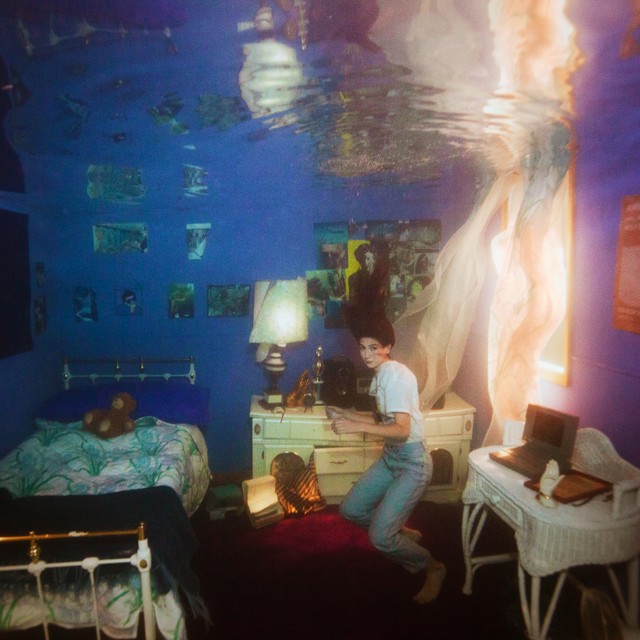 In Titanic Rising, Natalie Mering set out not to produce an album, but rather to craft a space, one you could walk around in and feel surrounding you. In this bubble of beautiful instrumentation, her honest songwriting pierced your chest. Inspired equally by the grandeur of her Pentecostal Christian upbringing and her past touring in a handful of experimental noise projects, Titanic Rising was a feeling, not just an album.
Fave track: Movies
47. Avey Tare - Cows on Hourglass Pond (2019)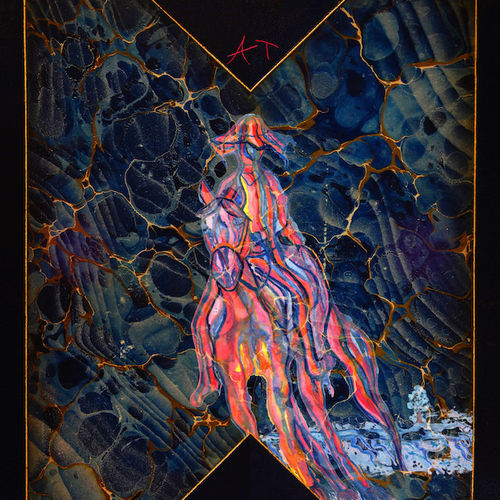 Outside of Animal Collective, Avey Tare was busying making music as equally avant-garde. Not everything makes sense the first go around, but maybe that's how things are supposed to be. So sit back, relax, and see where the ebbs and flows of Cows on Hourglass Pond take you.
Fave track: Our Little Chapter
Hip Hop
48. Frank Ocean - Channel Orange (2012)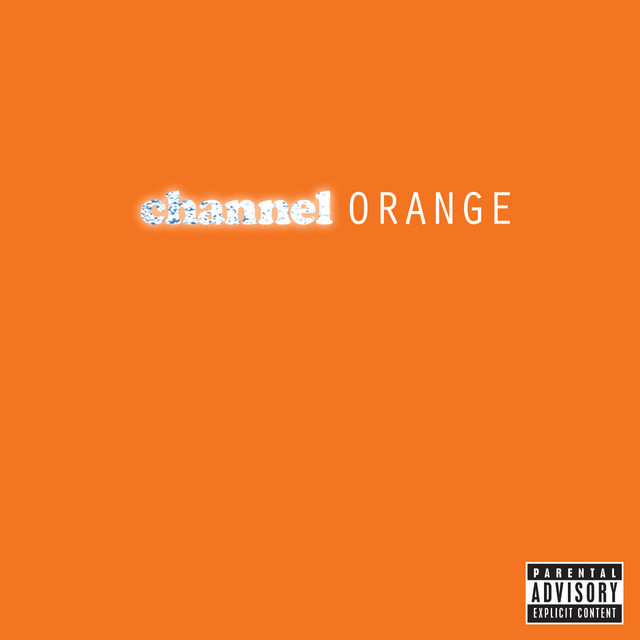 With his debut album, Frank Ocean opted to become more of a storyteller than songwriter. Ocean goaded the listener into his reality with narrative style tracks, each forming their own world. We watched these stories unfold like silent observers, strangers passing by who caught a glimpse of the characters' conversations. The gentle walls of this world vibrated with the vitality of truth. Ocean has a knack for melodies that seep under the skin. They transport his tales of pining after unrequited love into the conscience of the listener, wringing empathy from all and bringing comfort to those suffering the same fate. channel ORANGE challenged contemporary music in a way long overdue.
Fave track: Pyramids
49. Death Grips - The Money Store (2012)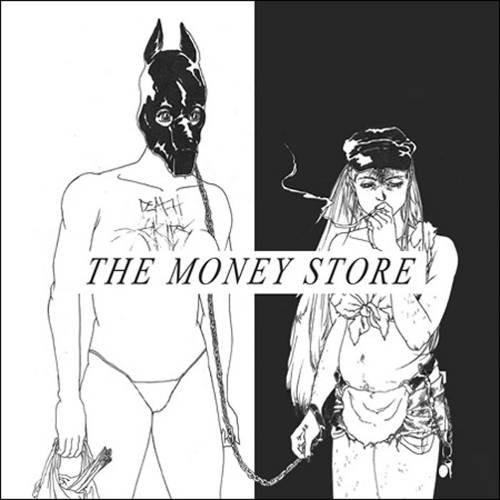 The sounds of The Money Store didn't seem to travel into your ears; they exploded out of your skull. The public has labeled Death Grips as hip-hop, but the group ascends genre and even the definition of a band. They instead operate as a performance art trio. Though making meta statements, physical violence, straight up cancelled live shows, and an aspiration to be understood as more than just music, Death Grips can hardly be called intellectual. Instead they struck a primal cord in every jock and philosopher fortunate enough to endure their sonic assault.
Fave track: The Cage
50. Blood Orange - Cupid Deluxe (2013)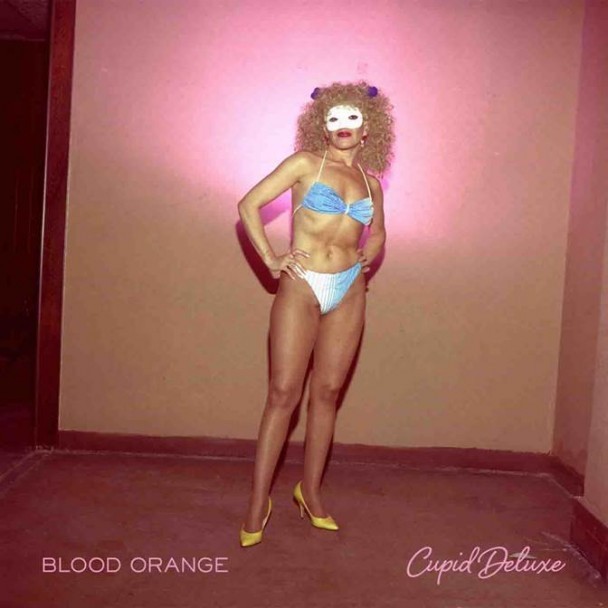 Devonte Hynes: songwriter, producer, singer, the list goes on. His second album under the Blood Orange moniker gave us the smooth R&B, new wave, and pop that no one else can quite pull off in the same way. Perhaps the hidden gem was "Chosen" that manages to make heartache sound angelic (and also featured Caroline Polacheck vocals in a great French accent). Blood Orange is as versatile as they come and still a cut above.
Fave track: Chosen
51. BROCKHAMPTON - Saturation I-III (2017)

Something bubbled up from below in the summer of 2017. BROCKHAMPTON literally blew up onto the scene, capturing the hearts of millions of suburban kids wanting more than Odd Future. BH took the boyband aesthetic and applied it to hip-hop, and despite the skepticism they proved it wasn't a gimmick. The Saturation trilogy characterized each member in rapid succession, and through Twitter, the group's fandom exploded. They defined the youth, the way Backstreet Boys and One Direction could. Few releases of the decade were so smart, with such an energy around them. What can we say though? Texas does it different!
Fave track: GOLD
52. JPEGMAFIA - Veteran (2018)
Veteran was a level-up for JPEGMAFIA. He threw the filter out of the window and allowed his artistic endeavors to present themselves unrestricted. Veteran displayed Peggy as both a product and curator of his generation. The glitchy, noisy, confrontational project seemed to have emerged straight out of the cyber-waste. Amid all the distortion and political lyricism, one couldn't help nodding their head to the indomitable beats. The unrivaled success of Veteran has shown contemporaries the futility of limitations.
Fave track: Baby I'm Bleeding
53. Earl Sweatshirt - Some Rap Songs (2018)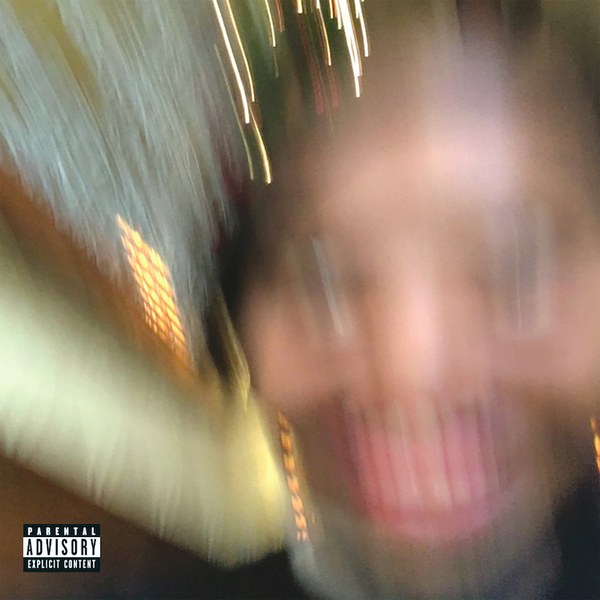 The title of Some Rap Songs may or may not have indicated Earl's perspective on his third studio album. The genius of his bars and production came as a true representation of his prowess. Earl is a natural phenomenon. Songs contained no pretense of traditional structure and seldom used beginnings or ends. Rather, the entire album flowed as a continuous stream, allowing the listener to peer into the mind of its artist. Though the rough-around-the-edges production often buried the vocals, Earl's lyrics speak to a generation too familiar with his same struggles.
Fave track: Ontheway!
54. Tyler, the Creator - Igor (2019)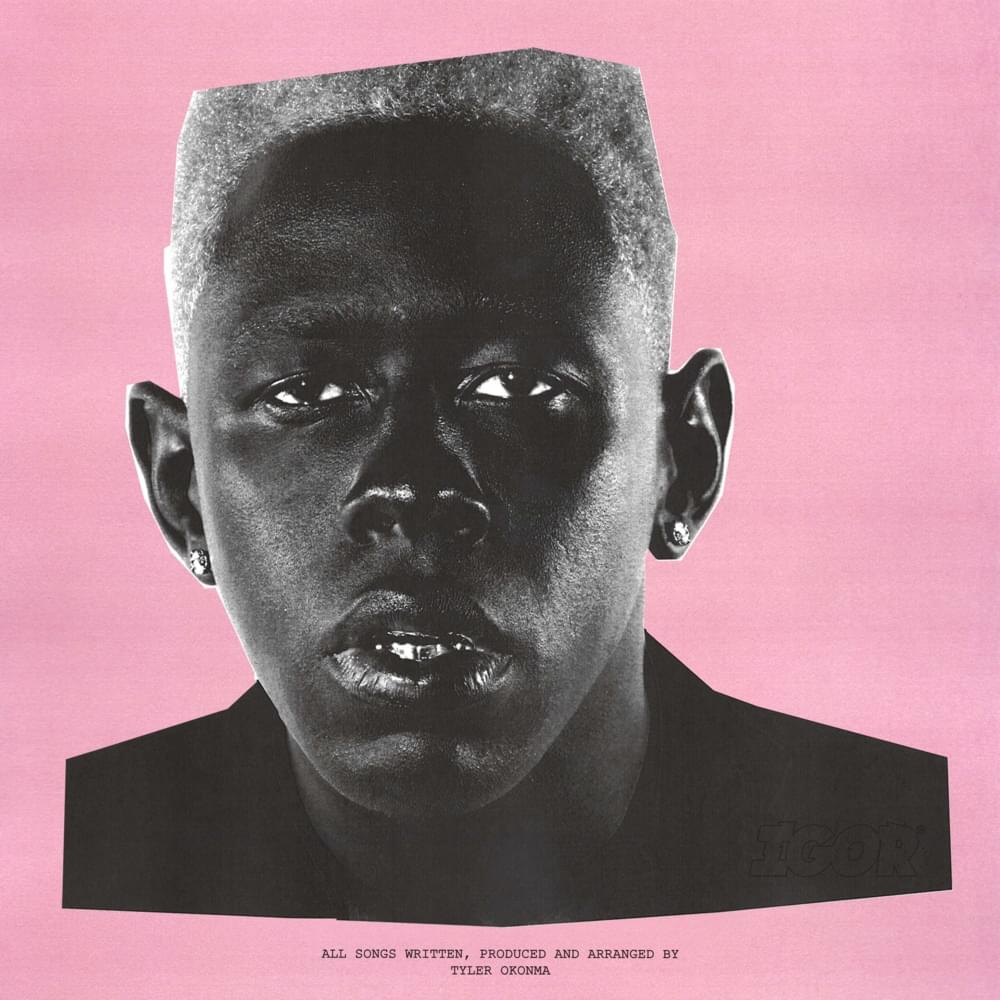 Rising out of the controversy that has consistently followed his career, on his sixth studio album, Tyler delivered his most mature performance by far. Unlike his early releases, he did not not dwell on anger. That doesn't mean that Igor doesn't get dark however. The album was a representation of Tyler's mind and soul — the highs and the lows. Some tracks contained the most sunshiny pop he's ever released, but Tyler still knew when to go hard. Through his recount of a spoiled relationship, Tyler revealed his own growth as both a man and an artist.
Fave track: PUPPET
55. Little Simz - GREY Area (2019)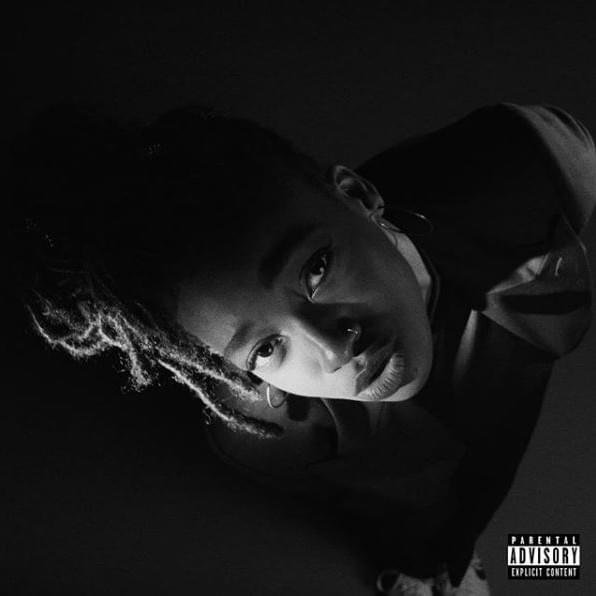 Over the course of GREY Area, Little Simz effortlessly weaved between hip-hop and R&B, with some elements of production and vocals that you'd expect from the new wave of neo-soul singers, all coupled with Simz's aggressive flow. Little Simz's well-rounded abilities showed that she's one to watch out for in the next decade.
Fave track: Selfish
Trap
56. Waka Flocka Flame - Flockavelli (2010)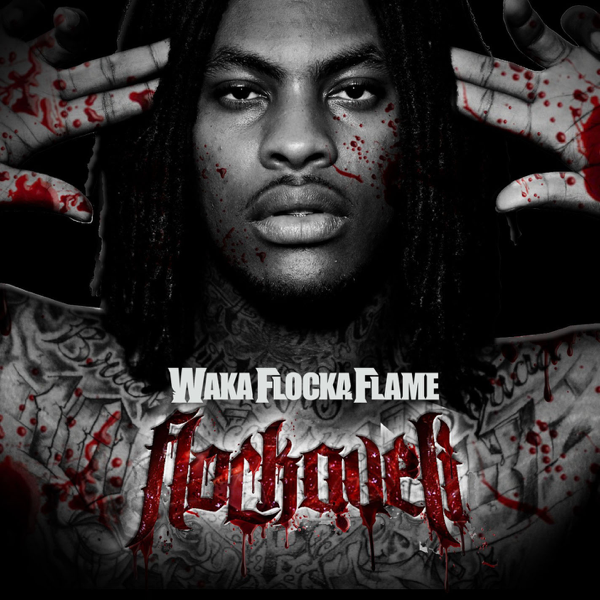 Following in the footsteps of his mentor, Gucci Mane, Waka Flocka Flame has an immense discography. Still, Flockavelli stands out. Waka Flocka held nothing back from handing out vicious gangsta rap. Lex Luger's production and the wide array of then-unknown guest rappers set the scene for Waka to go in on every track, every verse. Rappers wish they had Waka's intensity. Oh well. Often imitated, never duplicated.
Fave track: No Hands
57. Lil Ugly Mane - Mista Thug Isolation (2012)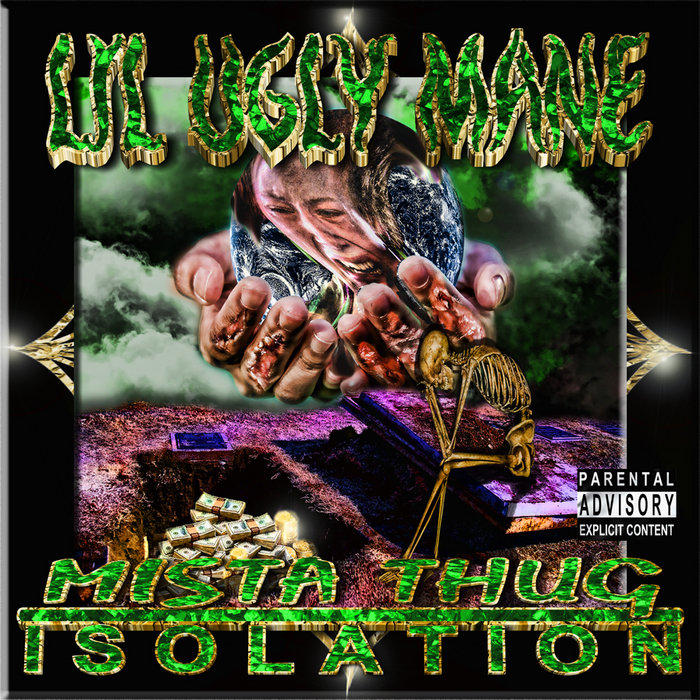 Lil Ugly Mane's debut album Mista Thug Isolation was a love letter to early Memphis rap, while also setting the groundwork for future underground rappers. He set him self apart from other early 2010's rap with his dark but fun flow and incredible production a la Three Six Mafia, DJ Screw, and Wu-Tang. Even through his larger than life character, the record was personal with itsself referential, nihilistic bars. All in all Mista Thug Isolation helped paved the way for future artists like Denzel Curry (who is featured on it), $uicide Boy$ and other horror-core artists.
Fave track: Maniac Drug Dealer III
58. Danny Brown - Atrocity Exhibition (2016)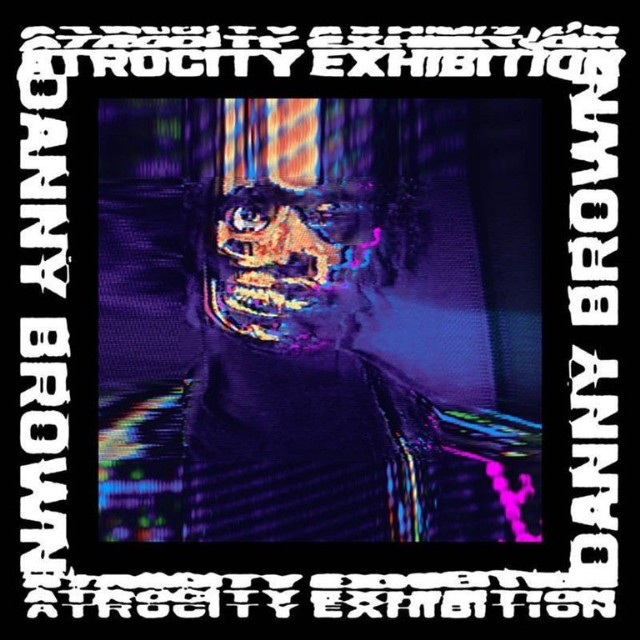 Danny Brown's Atrocity Exhibition served as the third installment in a three-album trilogy (XXX, Old) that tracked the manic highs and crushing lows of depression, escapism, and drug abuse. This album tackled some truly heavy topics. Brown did not hold back, and the result was a project filled with raw emotion and honesty. Atrocity Exhibition helped the rap game by allowing rappers to speak on their emotional struggles.
Fave track: Really Doe
59. Lil Uzi Vert - Luv is Rage 2 (2017)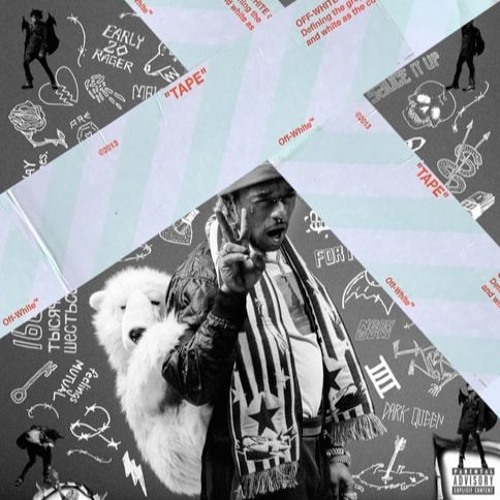 On Luv is Rage 2, Lil Uzi Vert provided another album of his trademark auto-tuned and emo bars. Yes, "XO Tour Llif3" was one of the biggest songs of the year. More importantly, Lil Uzi's debut was one of the most visible and well-made works that rose above the mid-2010s Soundcloud rap bubble.
Fave track: Early 20 Rager
60. Young Thug - Beautiful Thugger Girls (2017)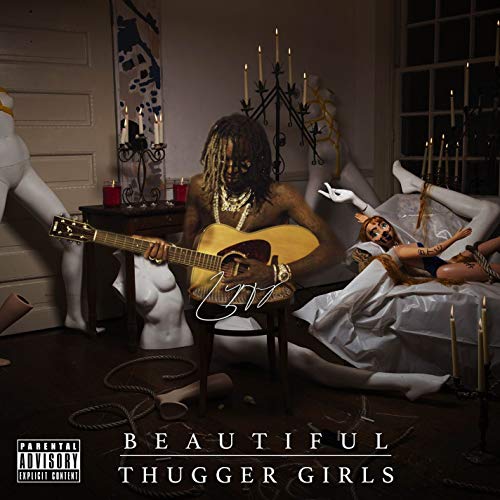 Forget what you thought you knew. Young Thug has been having fun, and Beautiful Thugger Girls was one of our first glimpes into Thugger doing what he wanted to do. Sure, people made memes out of Thug trying to make a rap and country album. But you know what? Thugger did it anyway and it went hard. After Beautiful Thugger Girls, Young Thug only strengthened his reputation in hip-hop as a risk taker, as others still follow in his footsteps trying to be "different."
Fave track: For Y'all
61. Yung Lean - Stranger (2017)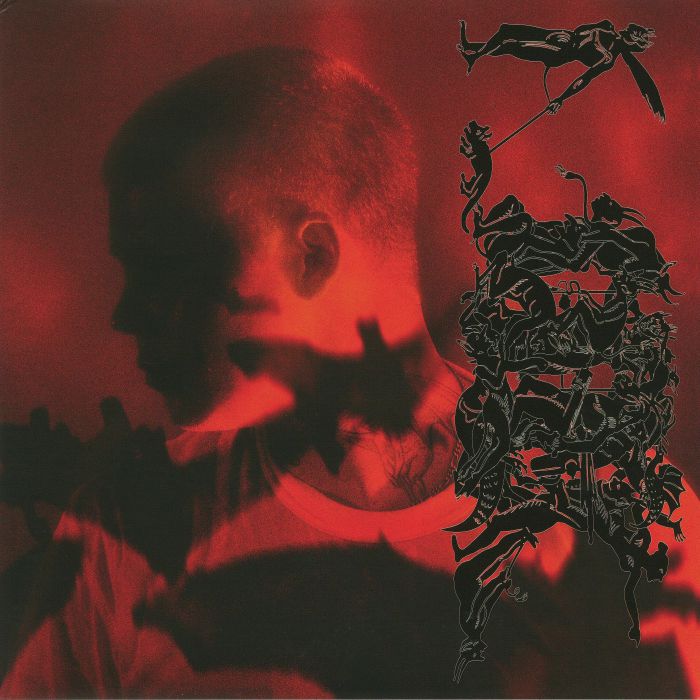 Usually European white boy rap is painfully corny, but the 2010's brought us a new hazy, production-focused sound from Swedish hiphop collective Sad Boys. Cohesive, sobering, and vivid, Stranger has been the magnum opus of Yung Lean's career. Tracks like "Agony" and "Yellowman" were a decided shift in effort, painting the picture of an artist coming into his own at 21 years old.
Fave track: Agony
62. Rico Nasty - Nasty (2018)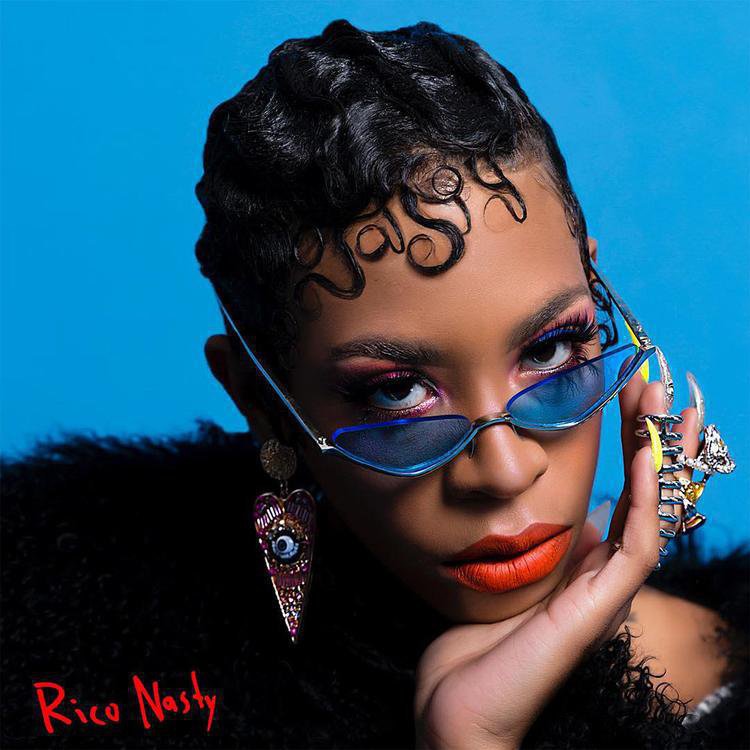 Rico Nasty is a punk. She made sure you knew it after listening to Nasty. She proved that punk is truly a state of mind: Rico is unapologetically herself. Each song is a quick listen, so Rico wasted no time telling you why she's the shit, why you're not, and how frankly, she doesn't care. For herself and her fans, Rico's work has provided a space for women in rap to embrace their aggression, flex a little bit, and ultimately, have fun. In the words of Rico herself, "I like bad bitches who be ragin'".
Fave track: Rage
63. Playboi Carti - Die Lit (2018)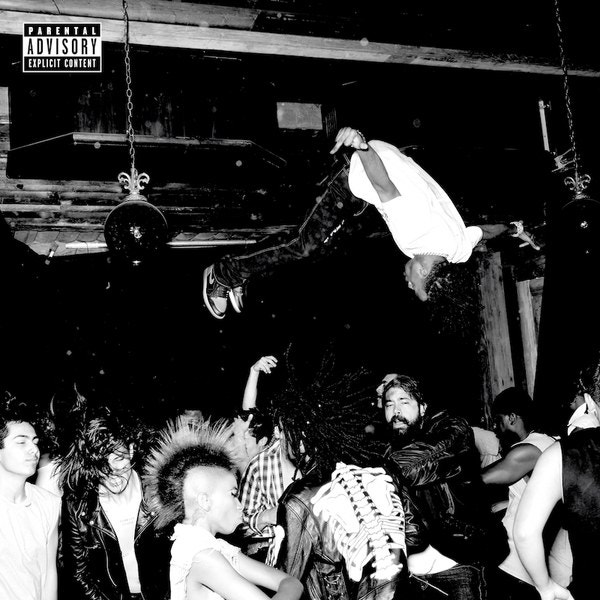 It was hard to imagine how Playboi Carti could manage to get even bigger than he already was following his debut album. Somehow, Die Lit managed to do just that. Clocking in right under an hour, Carti and friends created a chaotic good type of energy, while the album art captures this feeling to a T. Face it, listeners want in on the fun, too.
Fave track: Shoota
Electronic, Dance and Experimental
64. LCD Soundsystem - This is Happening (2010)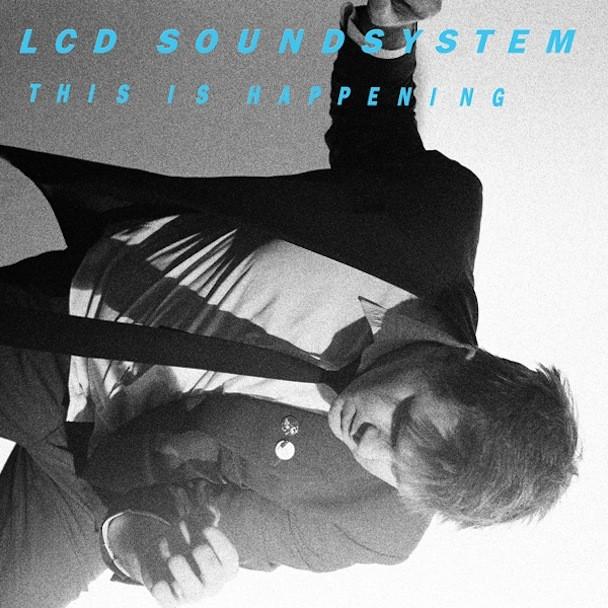 LCD Soundsystem's third and once-upon-a-time final album was very aptly named. From the moment the analog synths hit in opener "Dance Yrself Clean," the listener felt present. Something about the driving beats and insatiable rhythms forced you to your feet, dancing, dancing, dancing. This album moves you. Even if the album were entirely instrumental, it would still be remembered for its impact on the musical canon, yet James Murphy managed to bring some of the best vocal performances and lyrics of his career. This is Happening closed one decade and opened another.
Fave track: You Wanted a Hit
65. The Knife - Shaking the Habitual (2013)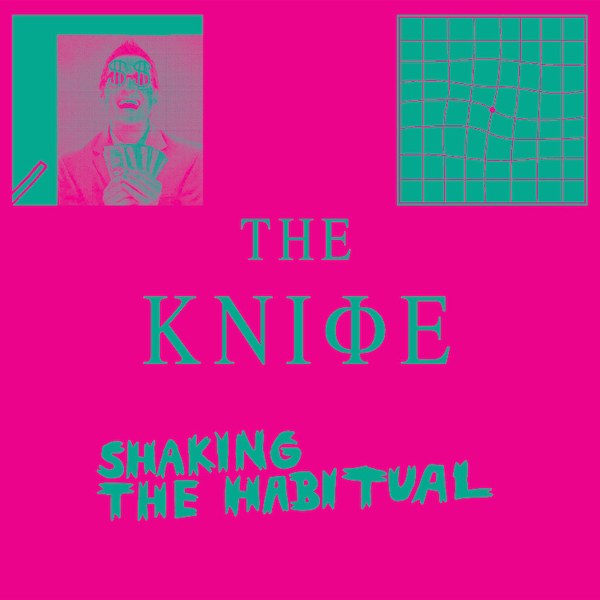 In many ways, Shaking the Habitual served as The Knife's swan song. Even if you weren't able to catch them at their final shows before they broke up in 2014, experiencing their final album felt like the culminating point of everything the Swedish duo had been working towards over their career. It's a dense listen: polyrhythmic, overtly political, multilayered dance music. Dance can often be means of escapism, but The Knife challenged you to confront yourself.
Fave track: A Tooth for an Eye
66. DJ Rashad - Double Cup (2013)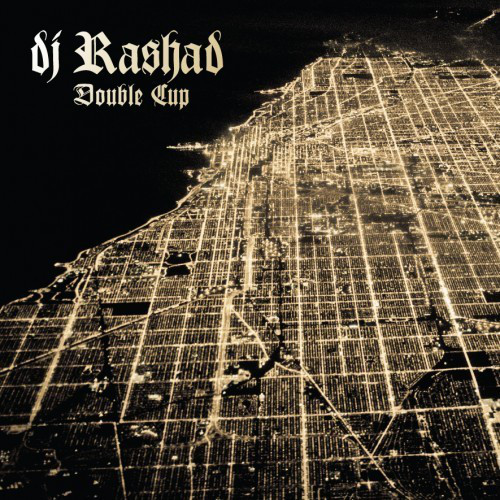 DJ Rashad, or Rashad Harden, was a pioneer within the footwork scene in Chicago from a young age. His 2013 album Double Cup saw massive critical praise and is often referred to as the most important footwork-related LP. It's one of the first footwork records to be accessible without compromising unique style. Harden was one of the most innovative and creative DJs of our time. RIP King.
Fave track: Double Cup
67. Big Freedia - Just Be Free (2014)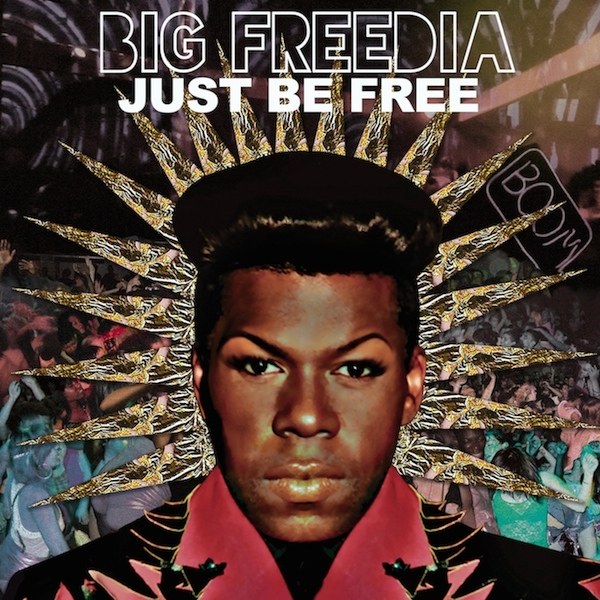 Big Freedia is the queen of New Orleans bounce. Honestly, it may be next to impossible to listen to Just Be Free and sit still. The record was high-octane from start to finish, fully encompassing the ideas of both freedom of movement and freedom of sound. In textbook bounce fashion, Just Be Free was layered with samples, vocal tracks, and beats put together that you wouldn't have thought would work, but do so perfectly. This was mixing at its peak. Big Freedia and NOLA told y'all to take notes.
Fave track: Where My Queens At
68. Oneohtrix Point Never - Garden of Delete (2015)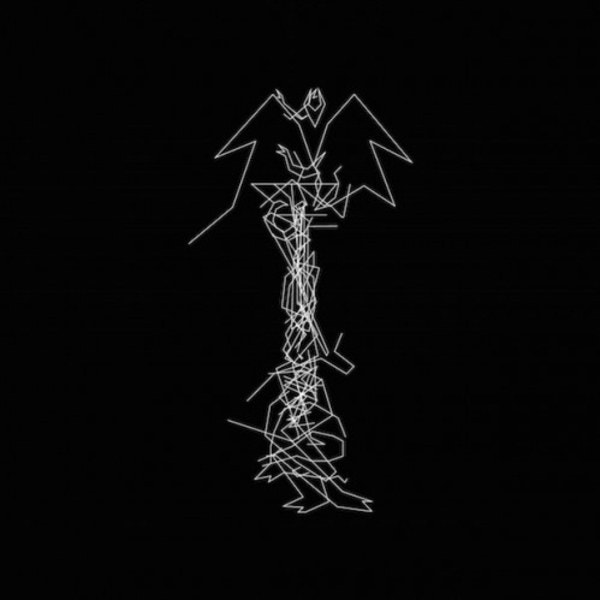 The electronic scene of the late 2010's would have been much different if not for Garden of Delete and Oneohtrix Point Never. GoD was created as a way for OPN to reconcile with his teenage years. The album is just an insane mix of oppressive and harsh industrial noise, but also soft and sweet sounds. This is album is so dense and complex that it seems to borrow from every genre. OPN's work would go on to influence the current electronic scene as we watch the boundaries of pop and experimental music continue to be pushed.
Fave track: Sticky Drama
69. SOPHIE - PRODUCT (2015)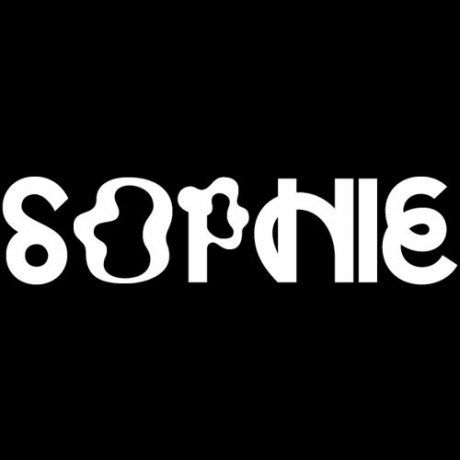 More of a compilation of singles, PRODUCT served as the foundation to the hyper-pop trend going on today. The energy of SOPHIE's early days was exhilarating, unfinished, and carried the unique feeling of this is something new new - just listen to the bubbly sweet ASMR of Lemonade's intro to see. The concept surrounding this album was so rich, and it offered a refreshing take on the commercialism of music.
Fave track: LEMONADE
70. Bjork - Vulnicura (2015)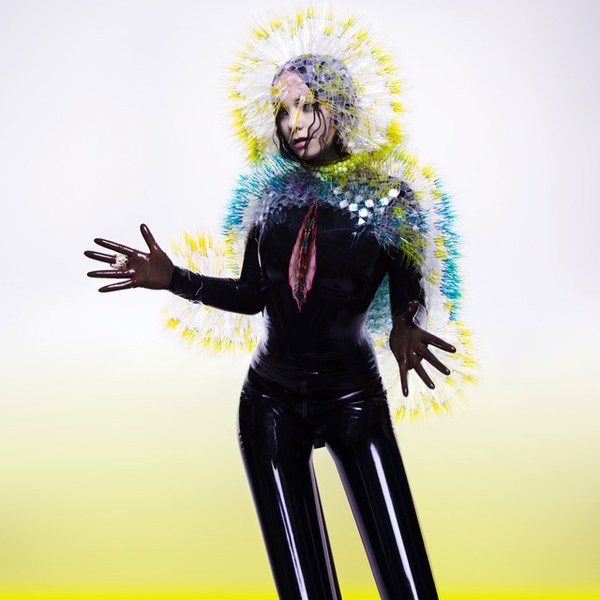 Bjork's enigmatic image has mystified the world while also arresting, experimental electropop. She turns every genre she approaches on its head. No one can touch Bjork. You hear any variation of electronic pop and immediately find snippets of her style reiterated through the interpretation of just another admiring artist. This album was avant-garde with an air of royalty that's owed to the orchestration. The album opens with her bleeding, "Show me emotion and respect." The world is bowing to Bjork, who wouldn't do anything for her? This album was spellbound eroticism.
Fave track: Atom Dance
71. Jamie xx - In Colour (2015)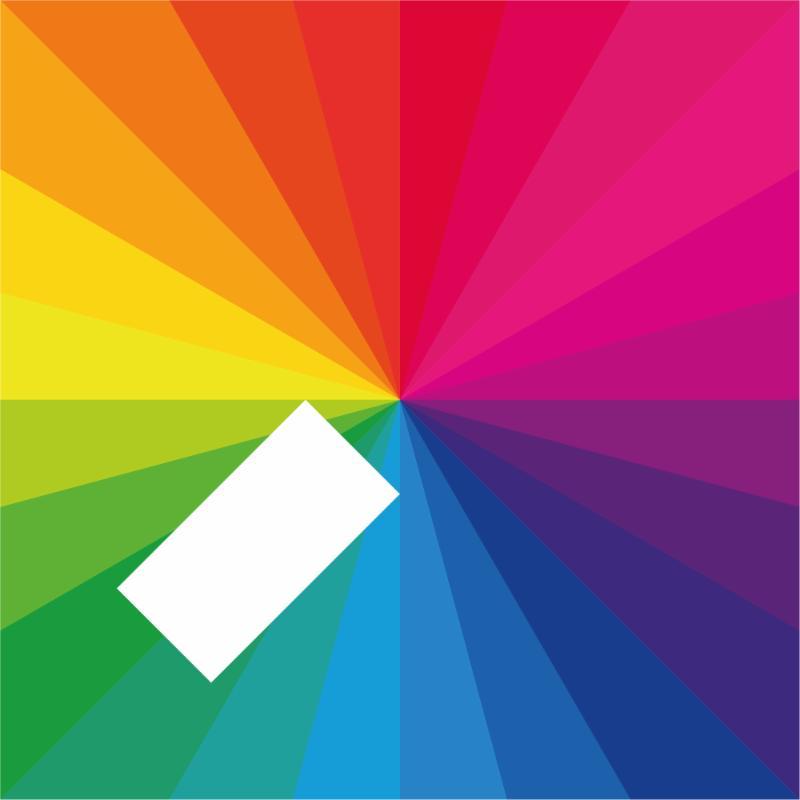 In Colour was a Jamie Smith's love letter to Britain, a smattering of dance genres composed into one well-rounded album. Jungle beats here, hints of the grime MC there. We will never forget absolute banger "Good Times" ft. Young Thug and Popcaan - they didn't have to do that!! Overall an interesting sequel to The xx and indicative of a larger focus toward electronic music.
Fave track: SeeSaw
72. Huerco S. - For Those Of You Who Have Never (And Also Those Who Have) (2016)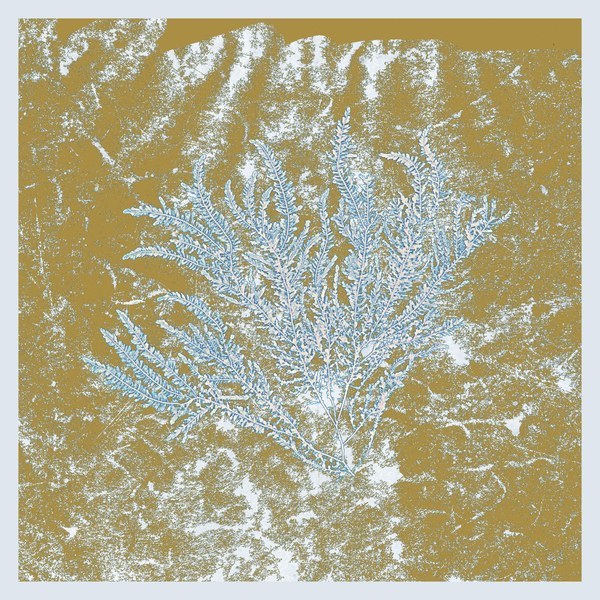 Huerco S. made some headway in the lo-fi house revival but truly shone with one of the most celebrated ambient albums of the decade, For Those Of You Who Have Never (And Also Those Who Have). It was an organic exploration of the dance music that came before him, with loops and fragments suggesting at something greater. It's not important to pick out specific moments in the record, just the vaguely nostalgic longing for a nighttime street slick with rain, cool air carrying you along.
Listen to the record as a whole
73. Arca - Arca (2017)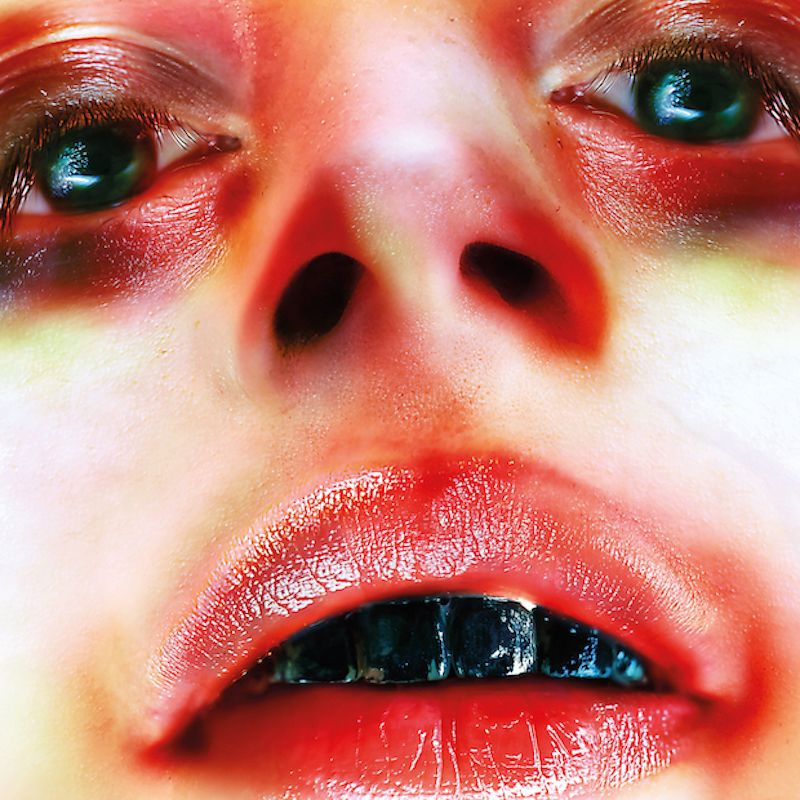 Arca stayed on the fringes of the experimental mainstream, collaborating with the likes of Kanye West, FKA Twigs, and Bjork. Her solo music music tells a darker story - industrial hisses and textured synths make up the loosely structured, dissonant tracks. Arca was her most put-together release yet with haunting vocals on tracks "Desafio" and "Piel." Fun fact: Arca spent 52 weeks at the top of the KVRX NACC chart, the longest any album had for us in the last four years.
Fave track: Desafio
74. Octo Octa - Where Are We Going? (2017)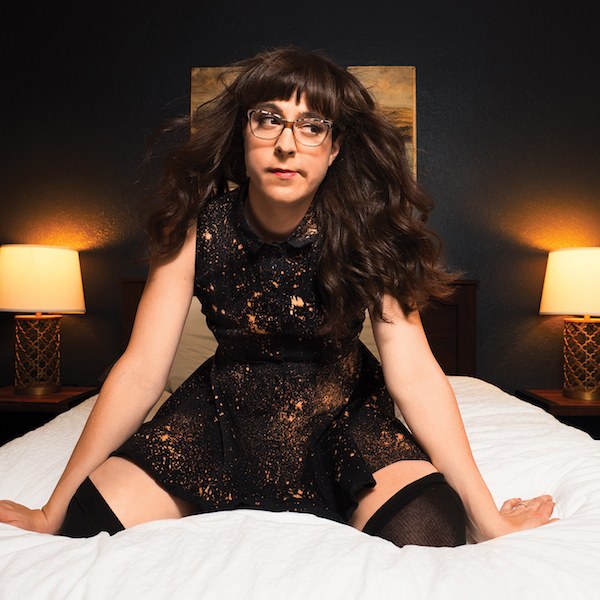 Good DJs make dance music still feel like a secret. Octo Octa set herself apart by baring herself to an electronic scene who revels in their secrecy. Where Are We Going? was Octo Octa's most complex storytelling to date. Through it's four-on-the-floor production, she captured the uncertainty, exuberance and release of going through transition. The album paved the way for her lift-off: starting her own label, b2b tours and the Devotion EP with partner Eris Drew, and 2019's brilliant Resonant Body.
Fave track: Fleeting Moments of Freedom (Wooo)
75. Yves Tumor - Safe in the Hands of Love (2018)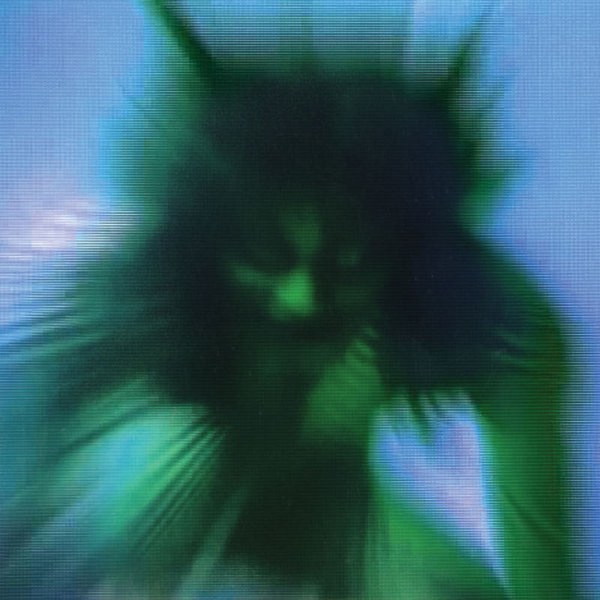 Hot off WARP's presses, Safe In The Hands of Love brought Yves Tumor to the masses. This record made Yves' freaky, subconscious experimentation more accessible thanks to melodic tracks like "Licking an Orchid" and "Noid." It sounded dark, ethereal and dystopic, perfect for its 2018 release. Shoutout to the late night crew at the Empire show last March... we really waited that one out.
Fave track: Licking an Orchid
76. Prime Minister of Doom - Mudshadow Propoganda (2018)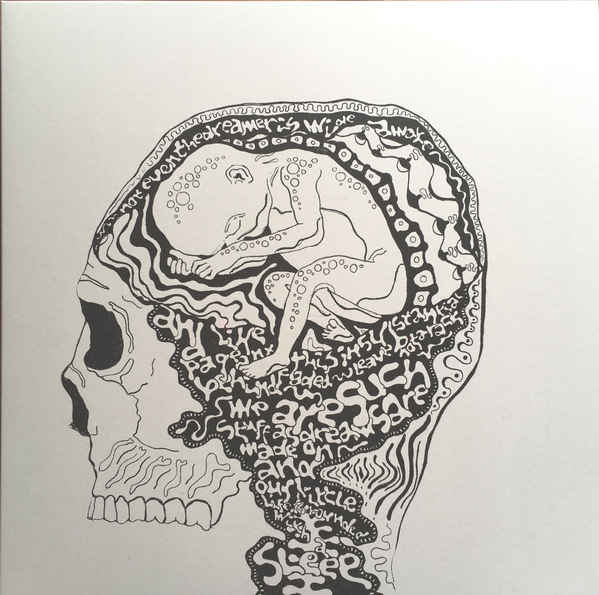 Finding Prime Minister of Doom/Traumprinz/DJ Healer/Prince of Denmark is like finding a gem of the underground dance music world. Like discovering Burial's Untrue for the first time, the first listen of Mudshadow Propoganda felt so pure. Yes, this is what you were looking for all along. It was warm, familiar, like a secret.
Fave track: Deep In Your Heart
77. George Clanton - Slide (2018)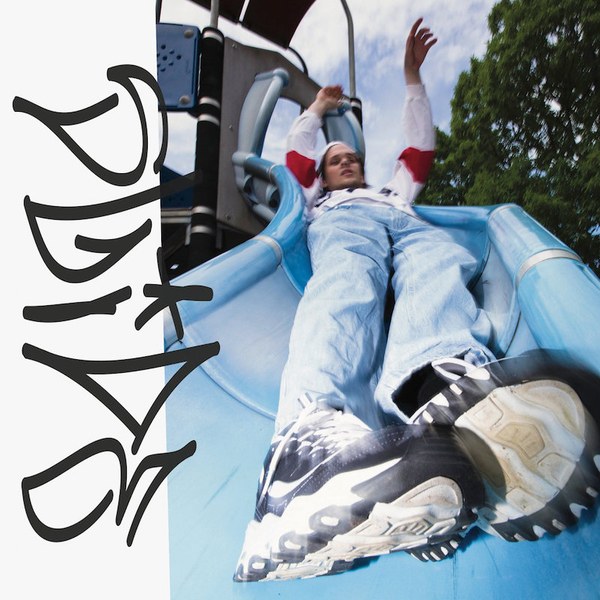 Vaporwave was an interesting artifact on the 2010's. George Clanton did the genre a service with his earlier projects Mirror Spirit and ESPRIT 空想. Later on he took that influence, and morphed it into the masterpiece Slide. Adding his very Bono-esque vocals humanized his computer-like soundscapes and enraptured listeners… the perfect combo for a cult classic.
Face track: Make It Forever
Country
78. Sturgill Simpson - Metamodern Sounds in Country Music (2014)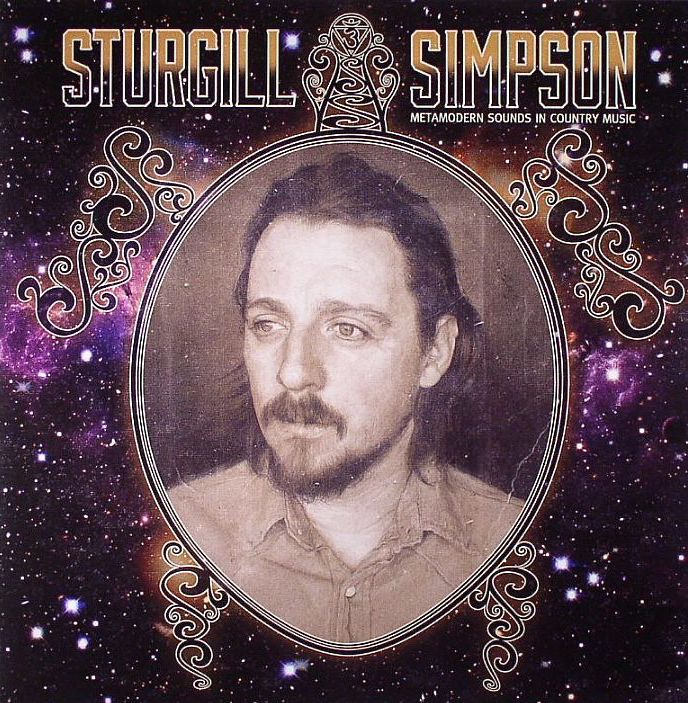 The same way Terry Allen or Townes Van Zandt's highly intellectual takes on country "converted" non-listeners, Sturgill Simpson breathed life into the genre for a new generation. Simpson opted for themes of psychedlia and existentialism, backed by some impressively scorching blues leads.
Fave track: Turtles All the Way Down
79. Kacey Musgraves - Golden Hour (2018)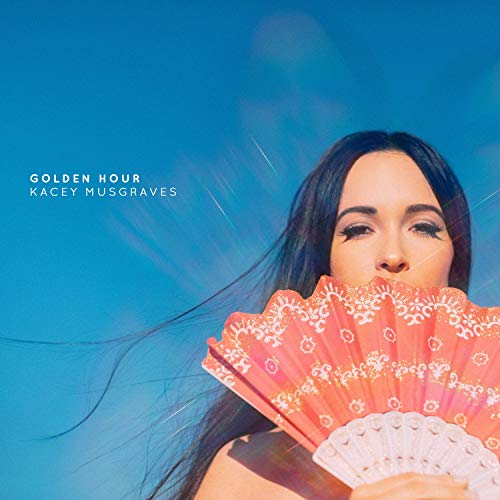 Kacey Musgraves made a believer out of everyone who listened. Golden Hour was poppier than Musgraves' previous records, which undoubtedly helped her gain a crossover appeal without compromising her reliable country style. Musgraves bucked many of the traditional Nashville gatekeepers and trends concerning what works and doesn't work in country, and we are glad she did. After the breakthrough of Golden Hour, it'll be interesting to see where the genre goes from here in a changing musical landscape.
Fave track: Lonely Weekend
Hardcore, Punk, and Avant Garde
80. Ceremony - Rohnert Park (2010)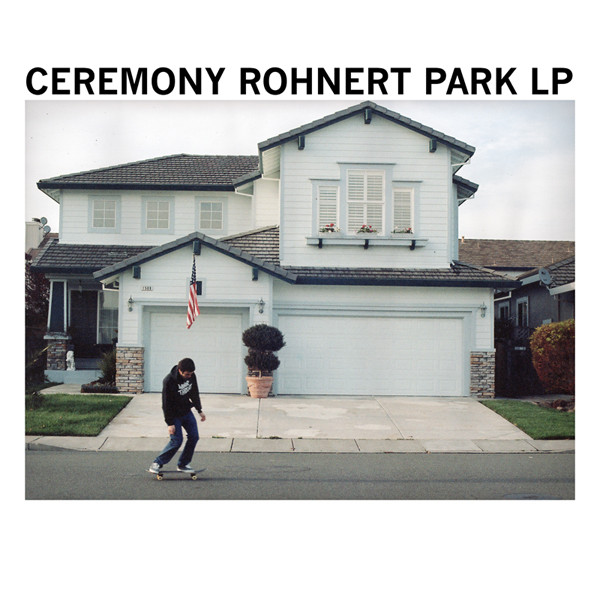 Rohnert Park was classic West Coast hardcore punk, plain and simple. Lighter than their powerviolence beginnings but heavier than their later garage and new wave sound, Ceremony proved that punk's not dead.
Fave track: Moving Principle
81. Deerhunter - Halcyon Digest (2010)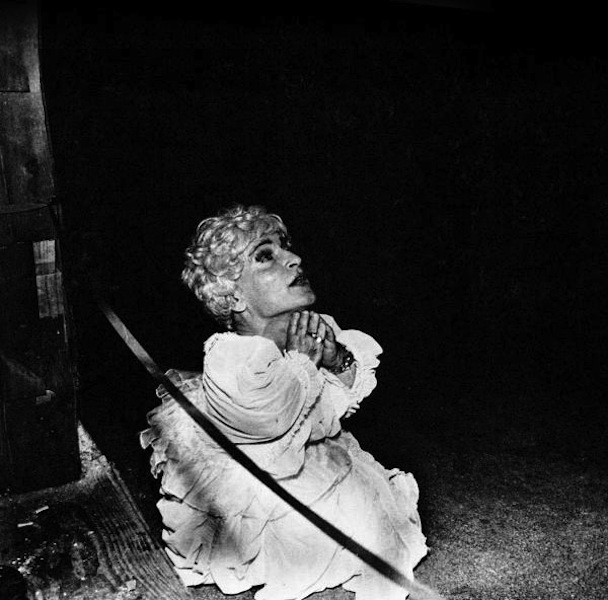 Like its title, this album centered around the memory of the past, real or imagined. By most bands' fifth album, they have already hit their critical peak, but Deerhunter did not let their past define them. Halcyon Digest showed the band's capability to continually change and evolve. Ambition resided deep in the grooves of each track. Though it may be Deerhunter's most accessible record, the maturity presented itself as natural growth rather than an attempted leap into the mainstream. That aging mixed with desire elevated this album above all previous.
Fave track: He Would Have Laughed
82. Swans - The Seer (2012)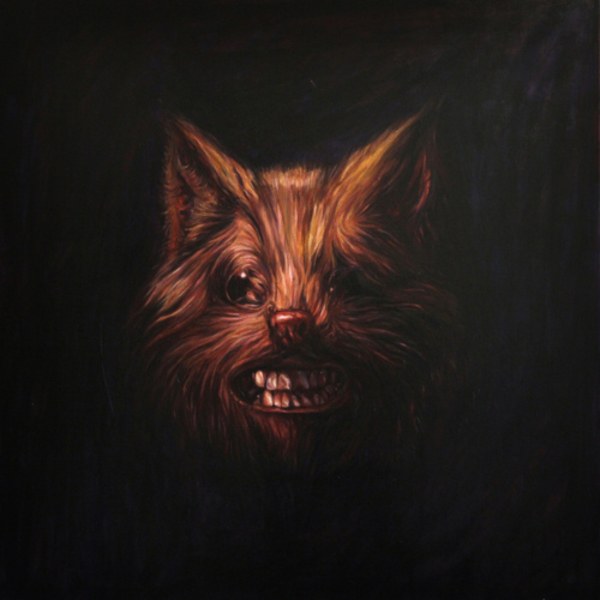 Each Swans album is a colossal work of experimental rock -- any album of theirs is difficult to digest completely. The Seer particularly was raging, blistering, and serene all at once. The record is two-hour long journey into a soundscape of discovery and recovery. Disc 1 concludes on a slightly kinder, softer note, before bridging into Disc 2, beginning with the gorgeous and heart-wrenching plea of "Song for a Warrior." Oh my god, that song deserves everything. This album is hemorrhaging with emotion from start to finish, and we all felt it. Going back to the sheer experience of this album, can we offer a moment of reverence to the sad teens who turned out all the lights and blasted this album through their headphones?
Fave track: Song for a Warrior
83. Deafheaven - Sunbather (2013)
Deafheaven might still be one of the most divisive bands in metal. Regardless, Sunbather was their breakthrough. This was the album that got hipsters into black metal and started a LOT of conversation about what "real" metal was. Album highlights "Sunbather" and "Dream House" manage to be equal parts devastating, harsh, and beautiful all within the course of the song. Who else can manage to do that?
fave track: Sunbather
84. Touche Amore - Is Survived By (2013)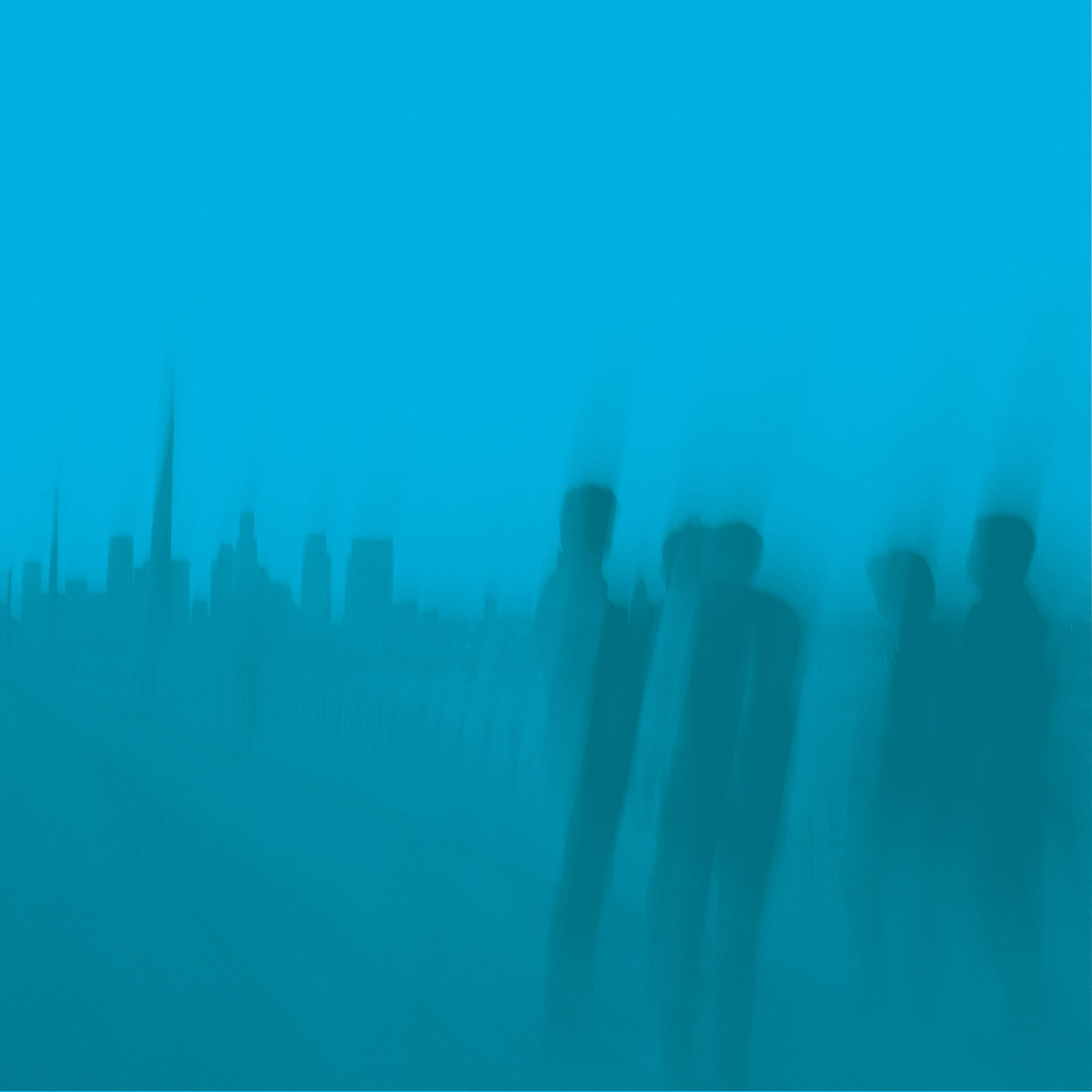 Following their sophomore effort, Parting the Sea Between Brightness and Me, Touche Amore used Is Survived By to expand their range in hardcore. It was emotional on a level that'd you'd expect from outright emo bands or sensitive indie rockers, but equally as aggressive as their older, heavier work. If you love hardcore, this album will remind you why you fell in love with the genre in the first place. If you're new to the scene, there's moments across the album where you can still find something attention grabbing, relaxing, or intense.
Fave track: Anyone / Anything
85. Flying Lotus - You're Dead! (2014)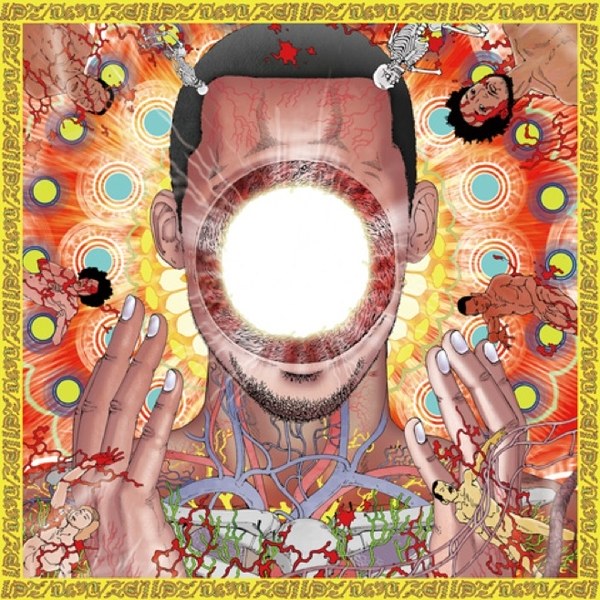 Listening to Flying Lotus feels like you're transporting into another dimension. On one hand, you're in a jazz club surrounded by incredible sax and bass solos. On the other, you're hearing dance beats, prog guitar, and features by Kendrick Lamar and Snoop Dogg. Centered around the theme of mortality, You're Dead! presented an amalgam of everything we've thought we've heard up until this point.
Fave track: Coronus, the Terminator
86. Against Me! - Transgender Dysphoria Blues (2014)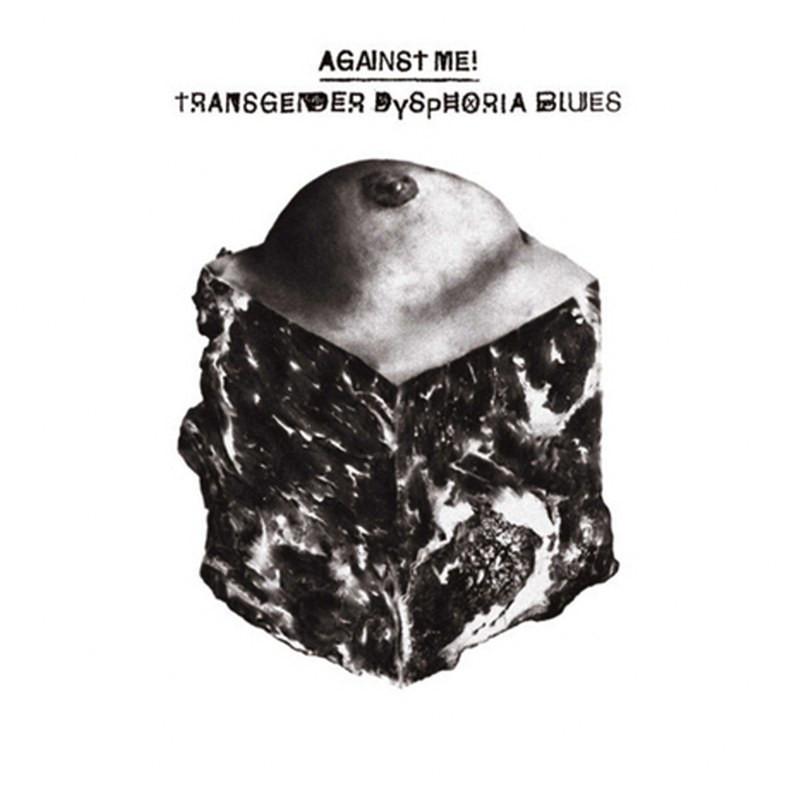 Punk has always been inherently queer, but we lose sight of it all too often. On Transgender Dysphoria Blues Laura Jane Grace delivered the frustrations of being trans with snark and wit. The power punk record was cathartic and thematically the band was at their best.
Fave track: Drinking With the Jocks
87. Power Trip - Nightmare Logic (2017)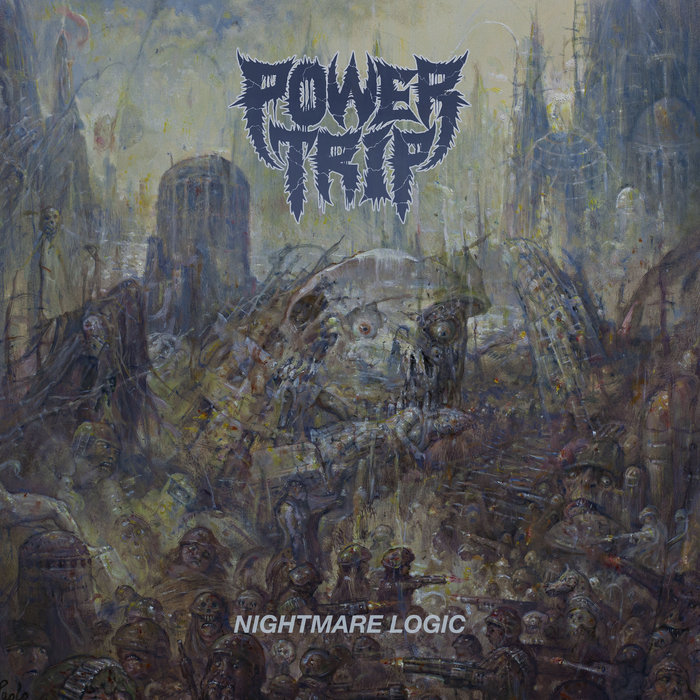 Dallas' very own Power Trip is one of the biggest names in thrash metal right now. There was not a moment during Nightmare Logic that gives in. It showed that there's merit in looking back at the past to see what's great about classic thrash and seeing how it can be refitted for the present.
Fave track: Ruination
88. Kaitlyn Aurelia Smith - The Kid (2017)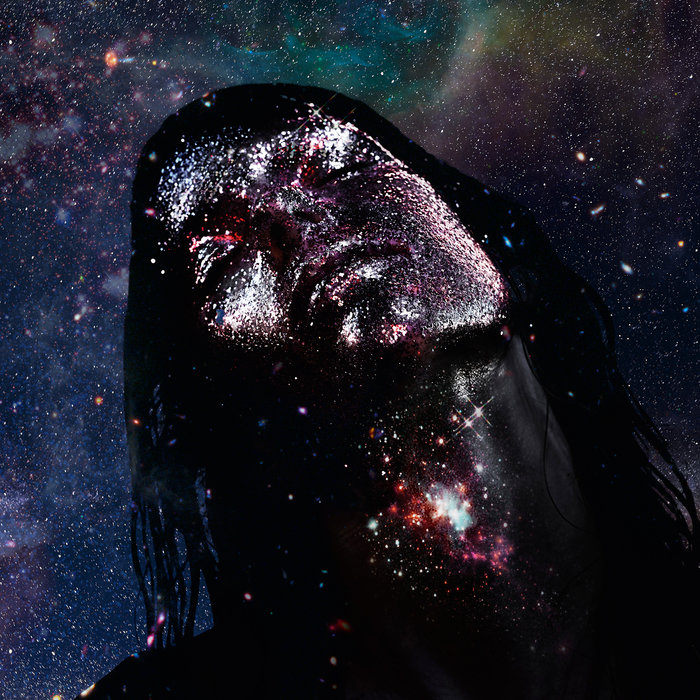 Simply put, The Kid was a story about you. It's about all of us: the timeline of our lives, from beginning to end. Whether you following along or listen to the songs individually, you'll be entranced by Smith's ethereal vocals and modular synthesizer working as one to depict the phases of life. Not many artists can use the synthesizer as a tool to strengthen their cause rather than a simple addition, but Smith manages to do so. Above all, this venture was one of the importance of narrative storytelling and accessibility in listening. Don't be surprised if you find that you've reflected on your whole life after hearing these songs.
Fave track: I Am Curious, I Care
89. Sleep - The Sciences (2018)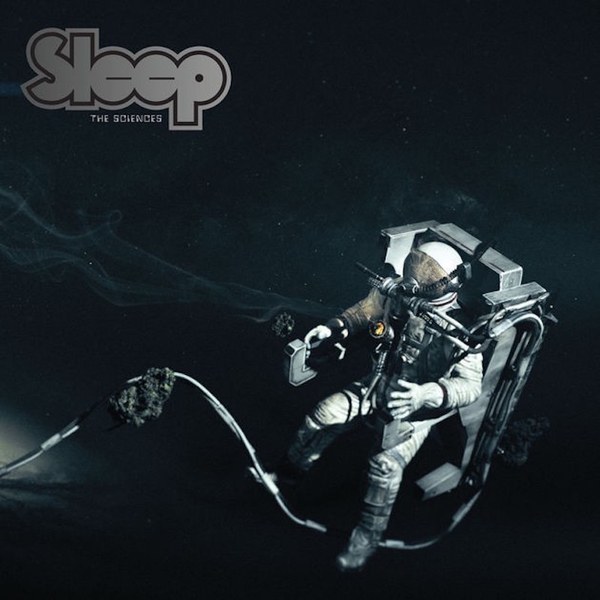 An album release that no one saw coming. Sleep's return from a 15-year absence showed that the band wasn't worse for wear, with The Sciences being a testament to the incredible work of the stoner metal legends.
Fave track: Sonic Titan
90. Holly Herndon- Proto (2019)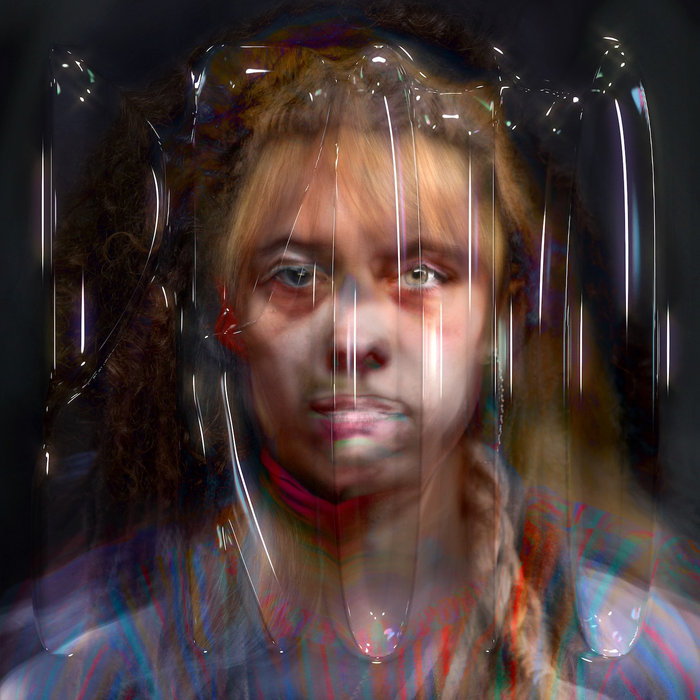 Holly Herndon has always pushed boundaries, a master of concept and theory. Her latest effort PROTO took a good hard look at artificial intelligence's role in art. The output was shockingly cohesive, making PROTO a pseudo-religious collaboration between woman and music.
Fave track: Eternal
91. Lingua Ignota - Caligula (2019)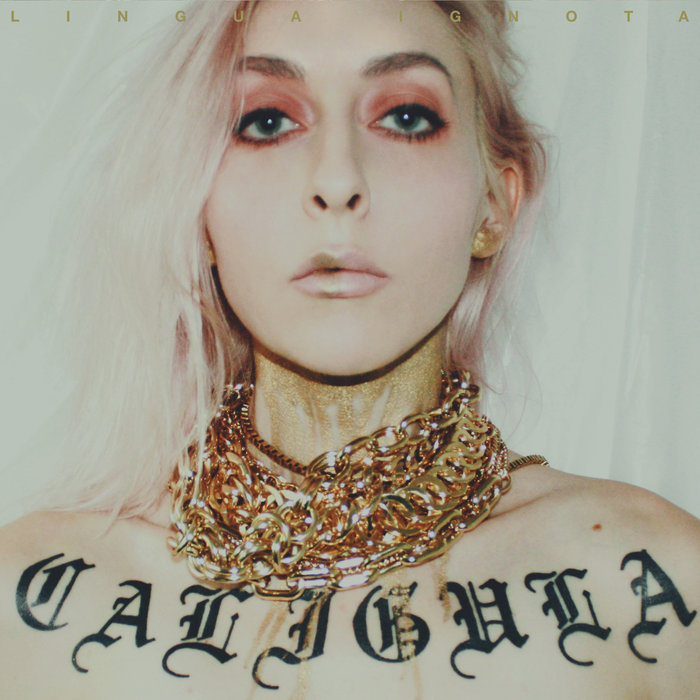 How can one explain Lingua Ignota's Caligula? It's haunting. It's a refraction of reality that is built by trauma and uses Judeo-Christian lore as language. Its empowering. It's numbing. It's absolutely beautiful. Please listen to this completely in one sitting. Allow yourself to be vulnerable enough to transcend.
Fave track: DO YOU DOUBT ME TRAITOR
Follow our Spotify playlist!
---
Contributions by - Ariel Pitre-Young, Maddy Kaniewski, Jane Palacios, Abby Escobar, Cole Hunt, Eric Jenkins, Sam Paulsen