Last month, Blended Festival Austin's two days of musical acts and culinary arts at The Long Center For Performing Arts presented a wonderful array of creative crafts. With a gorgeous view of the downtown city skyline, the crowd was blanketed by a remarkable glow of lights as the sun went down. The September fest in Austin was one of three locations for the traveling festival, which kicked off in Nashville, Tennessee and will be continuing on October 15th and 16th in San Diego, California.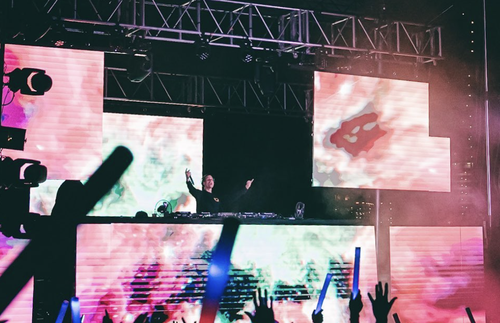 Kaskade at Blended Fest for Magnetic Magazine
Attendees were greeted with a 100-foot long row of wine tents at the entrance offering hundreds of different options. Festival grounds also included a culinary stage, a wellness lounge, a full bar, and of course their VIP Village.
Notable names like Nelly and Kascade headlined that Saturday, but more importantly, the festival highlighted a diverse lineup of up-and-coming musicians. Surveying the crowd, most of the festival-goers were brought in for the headliners, but were nonetheless also very excited to explore the unique collection of the multi-genre artists curated for the Blended Austin.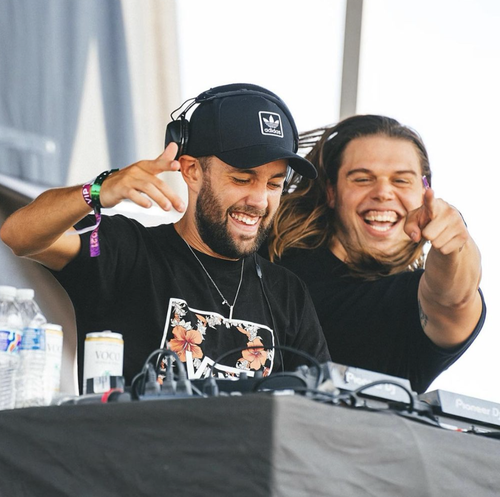 Steve Souza // @the.souz on Instagram
The festival's main stage housed rising star MoonLander, a North Carolina native experimenting with sounds of pop and rap. With a still-growing crowd, MoonLander carried the energy, keeping an eccentric attitude that hyped up the audience. His number one song, "Icy," reflected his stage presence in its motivational, "hype-anthem" lyrics.
I also had the pleasure to jam out to Los Angeles native pop and rap artist Bryce Vine. He truly captured the audience in his memorable performance with the entire front row proudly singing his lyrics. His brand new song, "Miss You A Little," exuded Warped Tour energy as the whole crowd swayed back and forth to the exact rhythm. The EDM-like backtrack paired with pop vocals discussed heartbreak in a way we all can relate to—missing someone, even though it's the last person who needs to be on your mind.
Blended Festival Austin offered an expanded palate to a growing city and hopefully will continue to for years to come. You can catch the next Blended Fest next weekend in San Diego, California.