I recently got the opportunity to sit down with artist/producer Deezie Brown to discuss his new sophomore album, "5th Wheel Fairytale." Brown has been dominating the Austin music industry this past year with shows all around the city and a performance at the Austin City Limits music festival in 2021, a performance I actually got to see. While he is currently an Austin-based artist, he was born and raised in the small town of Bastrop, Texas, about 30 miles outside of Austin. His youth plays a very influential role in his character and inevitably his music as well. From the 90's hip-hop he grew up on to his hometown atmosphere, every aspect of his childhood and identity reflects through his music.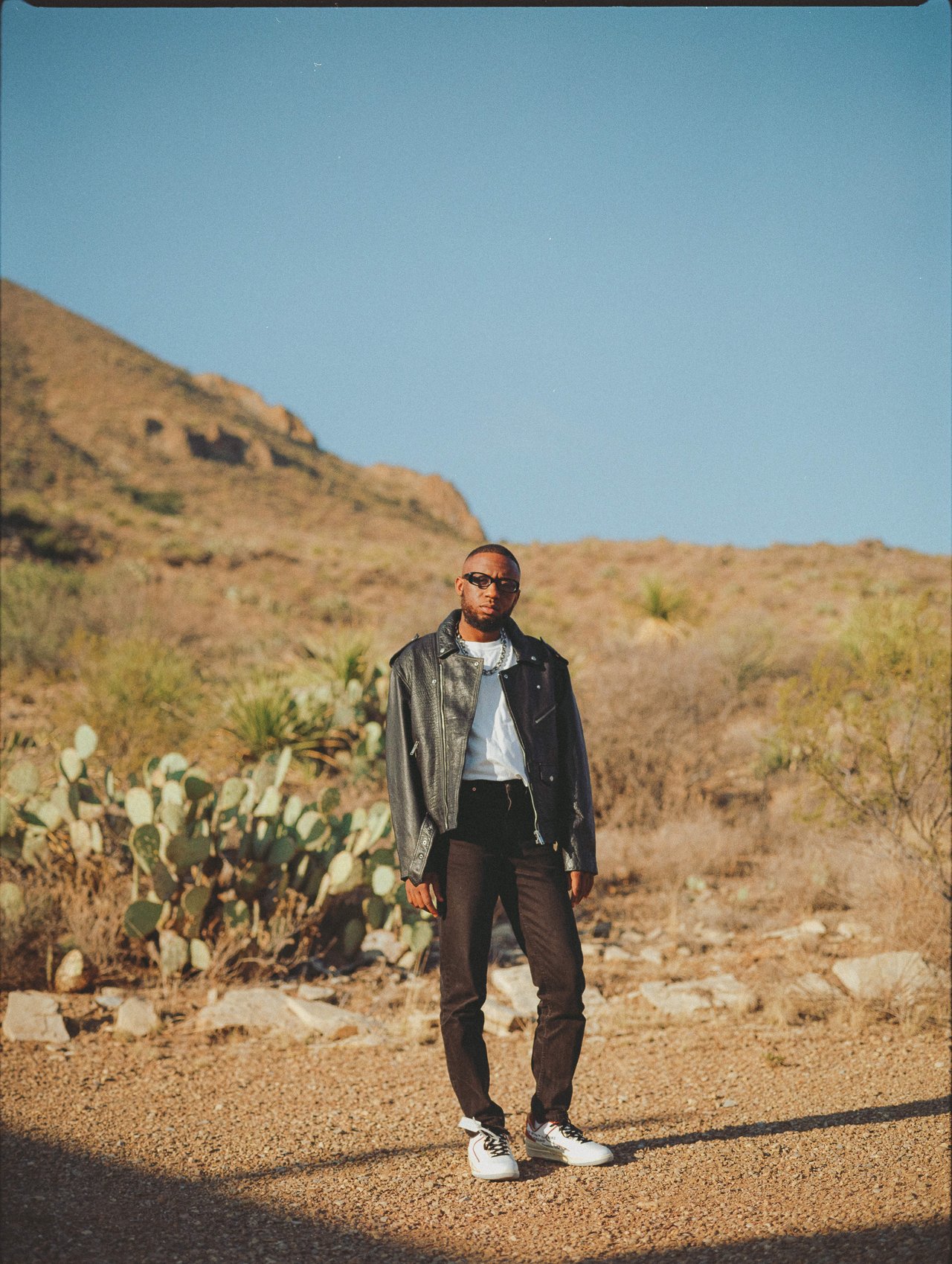 All picture credits to Justin Cook, @cookcamera.
The majority of the music Brown was raised on came from the radio in his dad's truck or the boombox that was very present in his everyday life during his youth. Speaking to an artist from a small town, I was expecting some sort of resentment towards it, especially since so many musicians feel their ambitions are suppressed in those environments. Despite my expectations, Brown spoke very highly of his hometown while also discussing how it inspired him to continue pursuing music. He stated, "It put me in a corner, but in a good way." Instead of resenting Bastrop, he used it as inspiration and it ended up being a core identity for him as a musician, especially in this new album. We see this specifically in the 6th track, "Reporting Live From The Southern State". Brown talked about how there is a literal meaning to the song, but it also incorporates an underlying message with a sound of its own to showcase the diversity found in Texas music, while also pointing out how multifaceted and complex it can be.
Picking Brown's brain was one of the most intriguing interviews I've had with a musician. There were many layers to his music, this album in particular, and the creation of it was very methodical. It was very evident that every part of "5th Wheel Fairytale" was designed to align with each other just like a puzzle. The album is made up of 15 songs and is considered the "introduction" chapter to Brown's future projects. From the surface level, this album has a hip-hop sound like no other, but after discussing it with him, it became clear that it also told a story about his past, present, and future. Brown talked about how he wanted this to be more than just a story, so he incorporated his interest in fairytales which stemmed from caring for his daughter. He told me that every record on this album has a character based on one of his personal characteristics, "it's a boyhood story." I've seen many albums where there is a story to be told, but I have never quite seen one where it transforms into a fairytale of personal characteristics while also discussing the growth in life.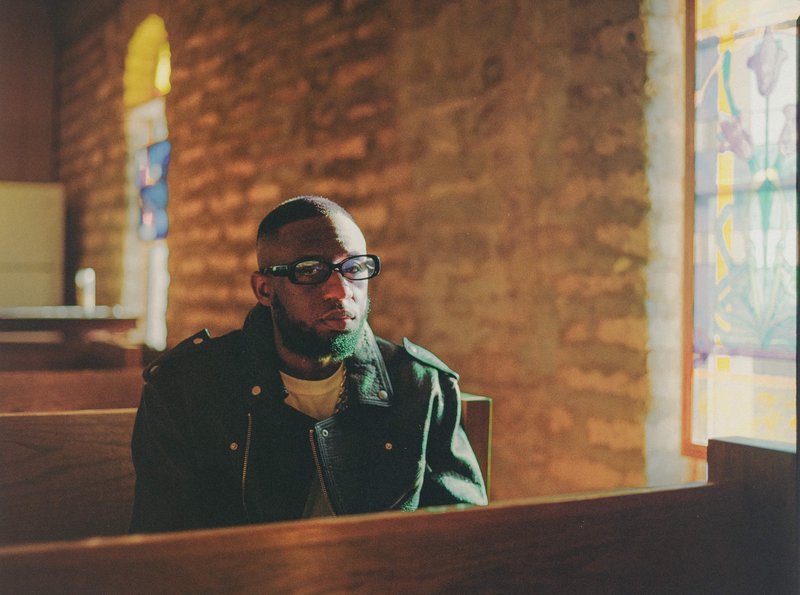 All picture credits to Justin Cook, @cookcamera.
I have an appreciation for artists who take control of their artistry and know the goals they want to pursue. Even from just speaking with Brown, I was able to tell how active a role he plays in the creative process. From writing to producing he constructed an album that told a story of anxiety, family, and all the turmoil that comes with learning what it means to grow up. The personification of different aspects of his life into characters of the stories he's built is something I've never seen from other artists before. I am struggling to find the words to describe how f***ing cool this album is. While he was a solid foundation of the creative process, Brown discussed how he was able to work with a wide range of artists, a process that took some getting used to after the pandemic. Despite enjoying collaborating virtually, he did appreciate meeting with a majority of the creatives face to face this time.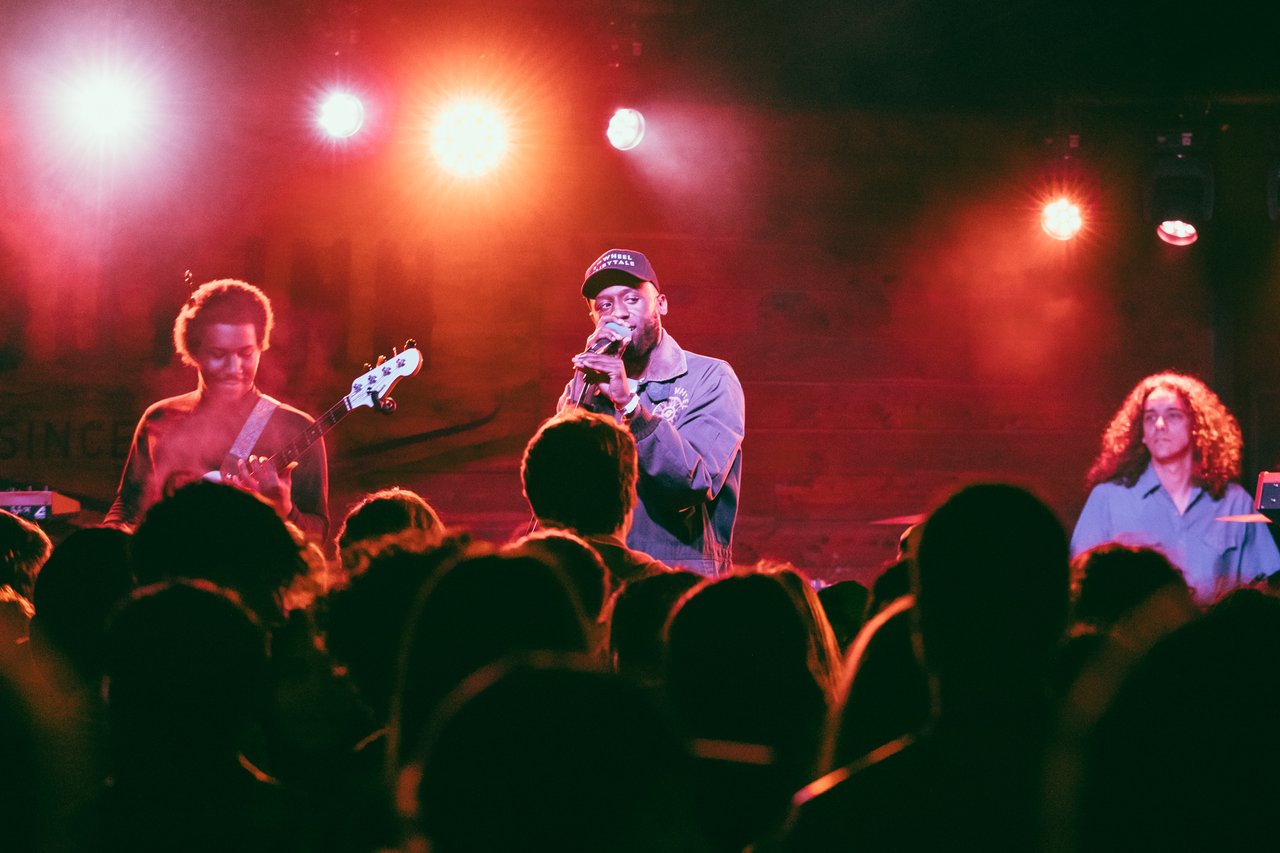 All picture credits to Justin Cook, @cookcamera.
Closing out this interview with Brown reminded me how deep uniqueness runs throughout the music industry. Personally, I was losing hope in the music industry due to the lack of originality in the current age of mainstream music, but after talking with Brown I know that there is a bright future for new artists. Regardless of how you connect with his music, Brown has one wish and that is "to listen with the ear of a poet". If you get the chance, I highly recommend you catch his performance at Hotel Vegas on August 19th, doors open at 9 pm. It's a performance you'll always remember, take it from me! Also, don't forget to check out his new music here !