KVRX GOES TO PITCHFORK MUSIC FESTIVAL
By DJ Sana Sana + Hierba Malita
KVRX is going to CHICAGO!
For the Pitchfork Music Festival from July 21-23.
Our names are Ari Diaz and Luya Moreno, and we are #yung Chicana creatives and big time music lovers from Austin, TX who want to fuse the music cultures of Texas with the Chicago music scene. We've been talking about Chicago a lot. Artists like Nnamdi, Kaina, Nascent and Daniel Villarreal have introduced us to the light. They won't be on our line up coverage this year, but you should go show some love anyway. :-)
Here is the lineup for the Pitchfork Music Festival 2023: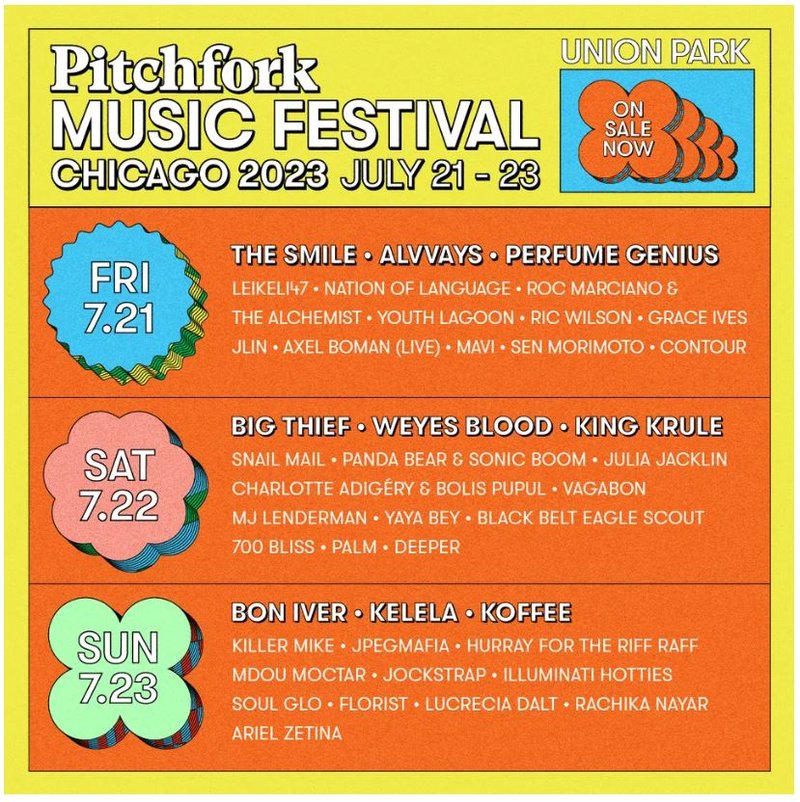 We made a playlist to celebrate our favorite artists and musicians who will be performing at the music festival. DEFINITELY Check it out. Stream it and prepare yourself to sing along.
https://open.spotify.com/playlist/610FgywtNBlcNBDyWtqQSa?si=be6eae4896dd45d6

What's Next?
Expect daily coverage, Day 1, Day 2, and Day 3.
Pictures, concert reviews, and maybe some special interviews!

Thank you so much for inviting us to come, Pitchfork!
Shout out to Sam fr.