Can you feel it? Can you hear the sound of the crowd? Welcome, sit back, and get ready for a tour of one of the most energetic and lively areas of Austin: the Red River Cultural District.

You may not be aware, but you have likely been to one of the buildings located in the Red River area. Maybe even stopped for a drink at one of its bars or restaurants — yes, those with hypnotizing neon signs by their entrance!

Located in a large and prominent region of downtown Austin, between 6th and 12th streets, the Red River area has been iconic and a marking point in Austin's city identity. It is an area known for its cultural diversity and its strong musical involvement. Many venues and businesses in the area provide strong support for the mighty South by Southwest festival.

Like many others, the Red River area suffered immensely with COVID-19. The enjoyment of the area is currently limited due to safety restrictions, but it is still important to know about its relevance to the community.

To start with, Red River is the heart of Austin's nightlife. You cannot think of live music without thinking of the Red River area! From established musicians to local artists and a diversity of sounds representing all sorts of genres, it is impressive what you can find playing in the variety of clubs and restaurants in the area.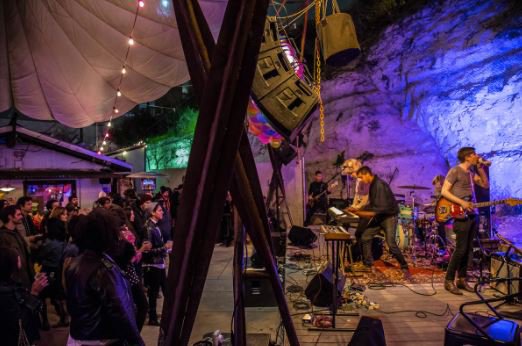 Cheer Up Charlies - Red River District - Austin, TX. Photo: Will Taylor - Via: lostinaustin.org



Walking through the streets, you may find yourself in front of some of the most famous venues in Austin, such as the popular Barbarella, with Tuezgayz on Tuesdays and '80s Night on Fridays, or Cheer Up Charlies, with their truly peculiar (and charming) "inside-outside" patio, covered by a giant parachute. (#KeepAustinWeird)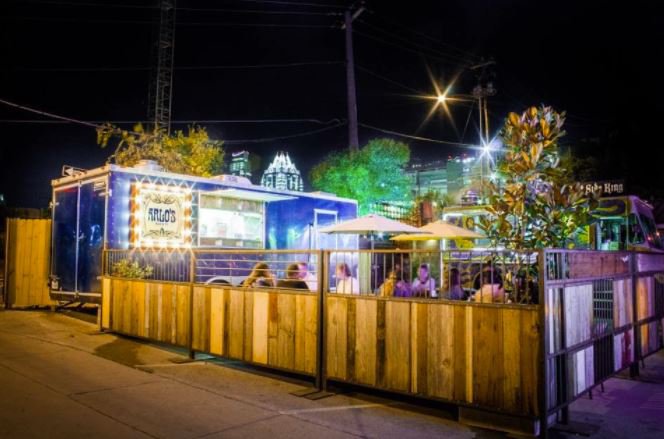 Arlo's Food Truck - Red River District - Austin, TX. Photo Via: redriverculturaldistrict.org



The distinct bars and restaurants, each with its own theme and taste, provides an interesting opportunity to enjoy the unknown. No matter what your favorite culinary grabs are, there is something for you in the area. If you are vegetarian or vegan, you will have trouble resisting the delicious (and 100% vegan) burgers and tacos from Arlo's Food Truck! Are you #TeamPizza? Try the Hoboken Pies. If you are more into Tex-Mex food, you will find yourself some good treats at Pelon's. Prefer Asian food? You might want to try Koriente, which offers a variety of pretty healthy food and with options for multiple dietary needs — bonus points: it's family-owned!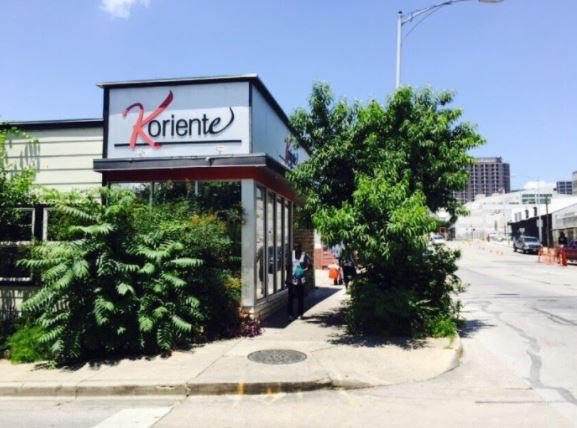 Koriente - Red River District - Austin, TX. Photo Via: redriverculturaldistrict.org



Around the area, you can also eat at the famous, deliciously tasty, and so desired Voodoo Doughnut, a super cool doughnut shop on 6th street. Lots of neat, artsy Instagram pics are taken there, so if you are an Insta person, that's a lovely place to check out.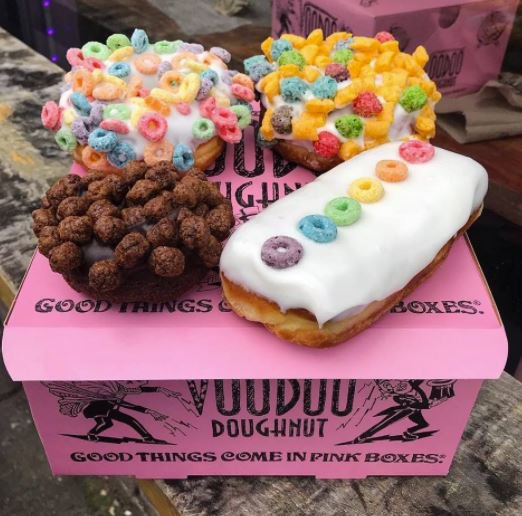 Voodoo Doughnut - 6th Street - Austin, TX. Photo Via: papercitymag.com



There is much to be explored around the Red River District. Its historical streets transport you beyond your imagination and feed your soul with all kinds of fun and unique opportunities. It's the right place for adventurous people. (Fun fact: very famous artists have been caught enjoying their times around the Red River area… Some even enjoy it a little too much!)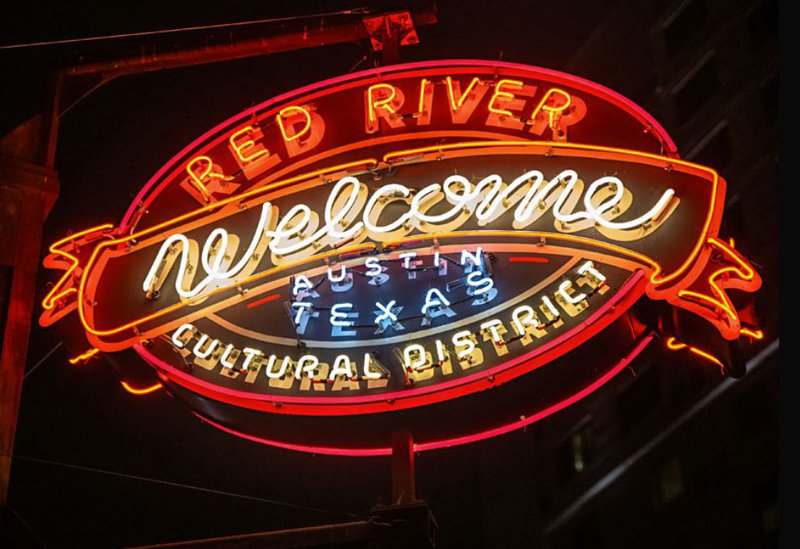 Neon Sign - Red River District - Austin, TX. Photo: David Brendan Hall - Via: austinchronicle.com



History is made in the Red River Cultural District; you should prepare to be part of it. As the region recovers from the pandemic, keep in mind all of the fun things you can do when things get better, and consider helping the local businesses in the area. It's on us to help keep Austin weird!








Editor: Tony Ninov
Graphics: Luisa Koitzsch