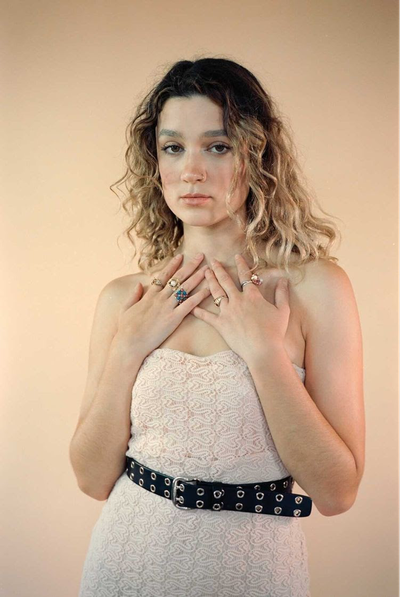 Photo by Dylan Newton
By: Serline Coelho
After the successful release of her latest single "Halloween," Susannah Joffe has announced that a new song, titled "My California," is coming fresh off the oven.


The song's narrative explores the singer's travel plans to visit California with a previous partner.
The dates for this trip, however, coincided with the large wildfire incidents in the area and the travel plans had to be reconsidered. Joffe brilliantly twisted the mishap into a beautiful composition that brings into perspective the unpredictability of love and life.


The live version of the song will be available on Youtube this Friday (September 17th), according to an announcement made by Joffe on social media. The full release will happen later this month and the song can already be pre-saved on all music stream platforms.


A video clip is to be expected and, judging by the short teaser clip shared by the singer on Instagram, we should expect amazing vocals and a creative set arrangement.




About the singer...


Susannah Joffe is an Austin-based singer and songwriter. She studies Radio-Television-Film at The University of Texas at Austin and has recently received enormous attention for her high-quality compositions that often draw on her personal experiences.


While rediscovering herself and exploring her sexuality, she shares with the world music pieces that bring to life her emotions and unique personality. Among her biggest successes are the songs "Backseat" (with more than 200k streams on Spotify), "Nobody Wants Me Tonight," and the most recent "Halloween."






Check out her performance for KVRX Unplugged earlier this year!