Chatting with Unusual Demont
10.01.2021
Written by: DJ Hierba Malita & DJ Mariposa
Madison, Wisconsin native and rapper-turned-singer, Unusual Demont, is an up and coming alt R&B artist, and is set on making dreamy and elusive tracks that contrast the midwest environment that he grew up in. While Unusual Demont has been making music for years (and you can still find his earlier music online under the name Blu3 Boy), his hit single, "Amber," became his official debut.
In mid-2020, "Amber" was the first song Unusual Demont released that found its way into the hearts and shows of DJ Mariposa and DJ Hierba Malita. We played "Amber" on KVRX (back when we still could), unaware of his upcoming music and album. With more than 14 million streams on "Amber," Unusual Demont was able to launch his career into an ACL Lineup!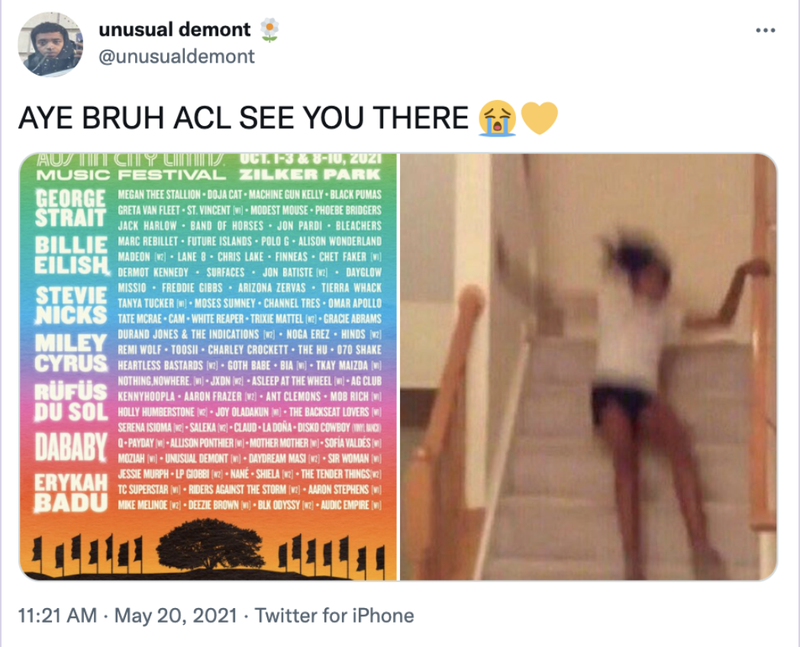 Twitter
In May, he announced that he would be performing at ACL, and in October, DJ Mariposa and DJ Hierba Malita were ready to see him live. Unfortunately, the day of his performance, ACL canceled his set due to rain, but luckily he was also headlining at Mohawk under Amber Mark and Tkay Maidza.
DJ Mariposa had been a loyal follower of Unusual Demont for some time now. Luckily, Unusual Demont is pretty interactive with his fans and because of it DJ Mariposa had already interacted with him via Instagram. He had posted that he was having a meet and greet at ACL, but DJ Mariposa missed it because of traffic. She messaged him on Insta and asked if it was possible to interview him, and had expected a rejection given that he was only going to be in Austin for approximately 36 hours.
Unusual Demont quickly replied with a link to his night show and told DJ Mariposa that we could catch him after the show. Receiving a positive response was the most amazing news ever. Immediately canceling plans, DJ Mariposa rushed over from ACL and DJ Hierba Malita headed straight to Mohawk. "Amber" and his album "Hues" were phenomenal, and we couldn't wait to hear him perform them live.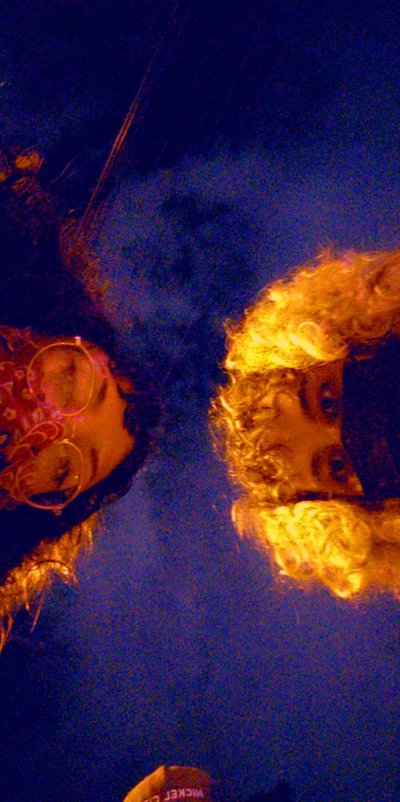 DJ Hierba Malita
DJ Mariposa was coming straight from the ACL crowd to Mohawk, where DJ Hierba Malita was waiting for her in line. We got in just in time to see Unusual Demont begin to perform––first row, just in the range for direct eye-contact. Our favorite performances were: obviously, "Amber," "Pine," and "Purple," each one better than the last.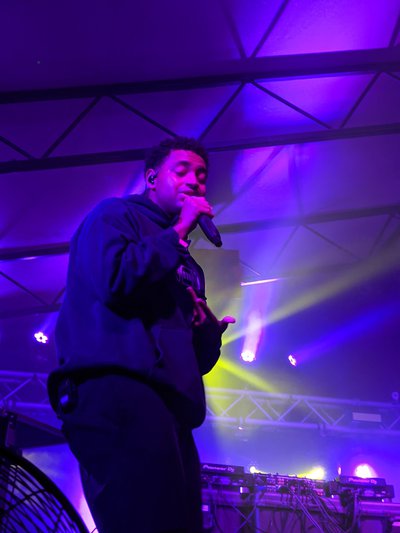 DJ Hierba Malita
Most of the songs from his set came from his most recent album release, "Hues." Take a listen!
Interviewer (DJs) | Interviewee (Unusual Demont)
Hello.
Hello.
How do you like Austin so far?
I didn't really get to experience it, but it's been very nice. It's very nice.
Are you gonna come back?
Oh for sure, of course. Of course.
How do you feel about the places you are going to go?
Like touring with Emotional Oranges?
A lil nervous. I was like very scared to go up tonight, but you know…
Ce La Vie and what not.
Bro, AMBER was a bop, by the way.
I appreciate it. Thank you so much
What song did you not get to perform that you really wanted to perform?
Um, I want Gold to have a lil bit more time out there so I can like make people rock with their drinks to it. That'll be very fun, for sure.
How did you feel about ACL canceling your set today?
I WAS SICK AS HELL! Cause I was nervous, right?
Cause I'm nervous as fuck, right, already, and then they were like "Aye you dont go on." So, I was all nervous for nothing. I didn't get to like, go, you know? So I was sick, but, you know, I'm glad I was able to kinda make up for it tonight
You still got a good crowd. Wow.
Are you gonna be performing your whole album, or kind of what you did tonight?
Pretty much what I did tonight, at the Emotional Oranges.
You know what I mean? When I go on my own tour, we'll see.
Oh! Are you planning on going on your own tour soon?
At some point, but I have nothing you know, I'm like—
What is your favorite song that you've made, especially on the Album?
Blush.
Blush? Yassss!!! What is the creation story?
Uh, so in January [2021], I was on the treadmill, and I was like walking. And I was mad at this person. I was like damn, "you gotta stop being so fake. And like you're not even that bad when you're like, no one else is around when we're talking, you know? Just fake people." And so then, I like wrote the hook, and then I got home had my grandpa film me playing the keyboard for it and then it took 5 months to like make every part cause it used to be like a whole different thing.
Oh my god, the process!
Yeah, yeah, yeah. Turned out really cool by the end of it.
So you say you don't play guitar, what do you play? Do you produce your own music?
I keyboard. I use keyboard.
Okay, what software do you like to use?
Well, I use Logic to make my beats. But I still to this day record on GarageBand. People say that GarageBand's not good to record on, I disagree…that's fine.
I mean, Steve Lacy made his whole album on GarageBand.
Yeah, right?! Exactly! Exactly.
People are just saying shit. It's a tool. Um, I'm tryna think of other questions. Sorry we're like head empty, we didn't think we would get—
This far?
Yeah! [Undistinguishable laughing sounds] Oh, yeah! What's a place you wanna tour that it's not on the list but you'd like to go someday?
I wanna go to Sicily, really bad. That's like my dream location. I might settle down there, heh, I'll figure it out.
What's an artist at ACL that you, like, really wanted to see if you had the chance to see—
MEG! But I couldn't see her and I was so mad cause like, ok, so we had this dinner tonight, right? And I wanted to see Meg so bad, but we had to leave before and literally like I get in the car and I hear like "AGH!" Like over the loudspeakers, I was so sick, bruh I was sick, but, yeah.
Meg was so fun! I got to see her at Lolla and then I got to see her here, so fun.
Ah yeah, I get to see her at Dayz N Vegas since I'm performing there so hopefully I get to meet her.
You're gonna get to go to Dayz N Vegas? Bruh, that lineup is crazy!
I know! I didn't—the thing that's crazy is like, apparently only been like 2 years or whatever but like I didn't know about it until I was on it. But then I saw I was on it, I was like, what the fuck is going on? Like everybody and they mom, like, crazy.
That's such a win! You won at life!
Very exciting.
That's exciting. Like, I wanted to get my roommate tickets for her birthday and then they were sold out, so it was a flop. It's too expensive, too.
Yeah, yeah. Bro, I wouldn't go if I wasn't performing, I couldn't afford it. Shii.
Yeah, no, that's like…hmmm, that's half of rent.
So are you signed with somebody right now?
I'm working with Avant Garde right now.
[Tkay Maidza's DJ announces: "Austin, how the fuck we feelin'? Make some muthafucking noiseeeeeee"]
Bro lets go!!!!! YAH!
I mean that's all the questions I got.
I mean you were at ACL, you want to give any shoutouts to anyone?
Um, shout out to Amber Mark for having me, shout to Tkay Maidza for performing right now cause she's insane.

Ahhh!
Oh my god I love this song so much!
We gotta go! Yeah, let's go!
Ok.
---
After the interview, Unusual Demont ran into the crows to position himself at the front for Tkay Maidza's show, while we got us some drinks and later joined the crowd near him. Not that you need to hear it from us but, Tkay Maidza? She's a PHENOMENAL performer. After her set, we found her and took some pictures with her. Eeee! Fit is fire.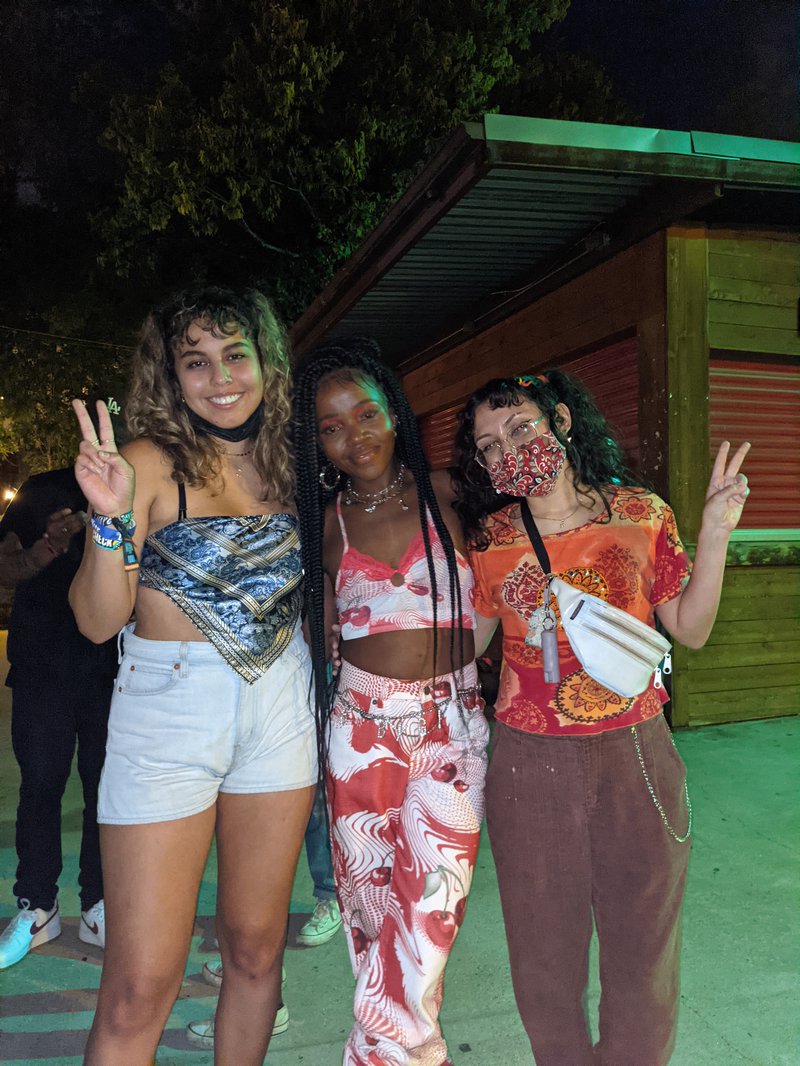 DJ Hierba Malita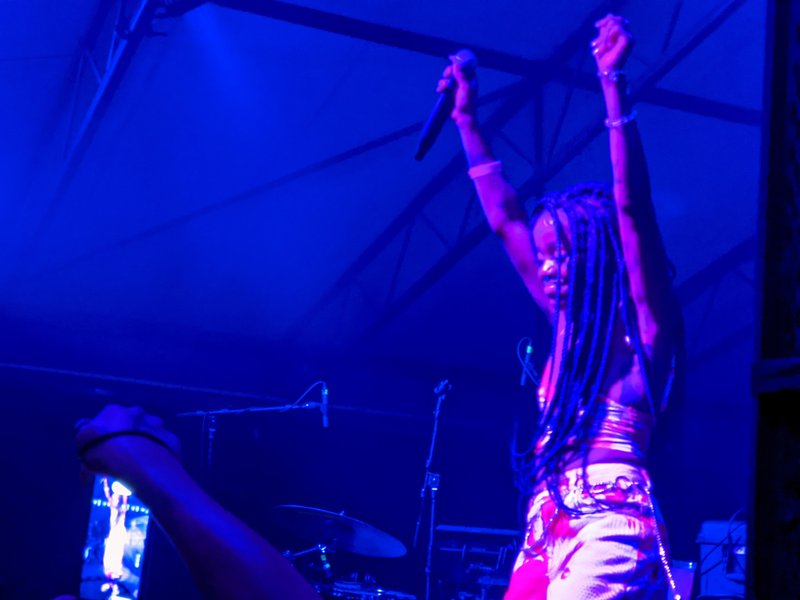 DJ Hierba Malita
Thank you so much Amber Mark, Tkay Maidza, and especially Unusual Demont. It meant a lot for us to get to meet, interact with, and watch you guys perform live. Wishing many victories and much protection for all <3
Written by DJ Mariposa & DJ Hierba Malita during an Aquarius and Capricorn Cusp.