YUNGMORPHEUS is from Miami, FL, and if that doesn't say it all - I don't know what will. HA! He is a rapper, producer, and joint connoisseur, paving the way for people who refuse to conform to complacency. His lyrics are a tale of past experiences, mixed in societal observations of himself and the world around him in such a truthful and playful way. I love Florida, I love jazzy beats, I love me a good story in a deep and calm voice. If you're like me, you're gonna like this artist.
When I saw they were performing at SXSW in 2022, I immediately contacted their team in hopes of scoring an interview. I first saw them perform on March 17 at Stubb's. I was front row with my little disposable camera and a big smile on my face. I made friends with the people dancing next to me, turns out it was 4 group members from the collective O2WORLDWIDE also enjoying the show! After the show, we got to link up but had to move our interview for a later date, which ended up making our in-booth radio interview possible!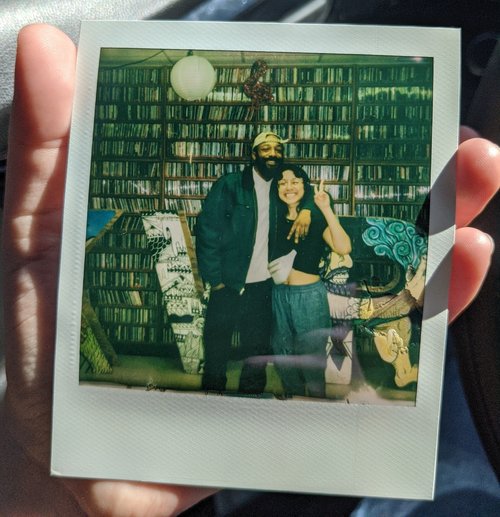 LISTEN TO THE FULL INTERVIEW HERE:

Most recently, YUNGMORPHEUS released an EP called Burnished Sums. This one is probably my favorite project of his. Every song is worth a listen.
---
Thank u Morph for letting me interview! <3 It was such an honor and a blessing to have met you and your team! You were so much fun to interview, much love to you ALWAYS !