by Shaw Butler
---
Amidst Saturday night's post-game celebration, one question lingered on every Longhorn fan's mind, Is Texas "back"? We've all heard it the past few years since that dramatic Notre Dame upset. We want to believe it is true; however, recent history may tell us it is not.
Texas has not shown consistent improvement for what seems like forever. Sure, our defense played great during stretches last year and we had a great Bowl win. But do we really want to settle for a victory over Missouri in the Texas Bowl? This Saturday, the Longhorns are going to get a great chance to show if they are in fact back.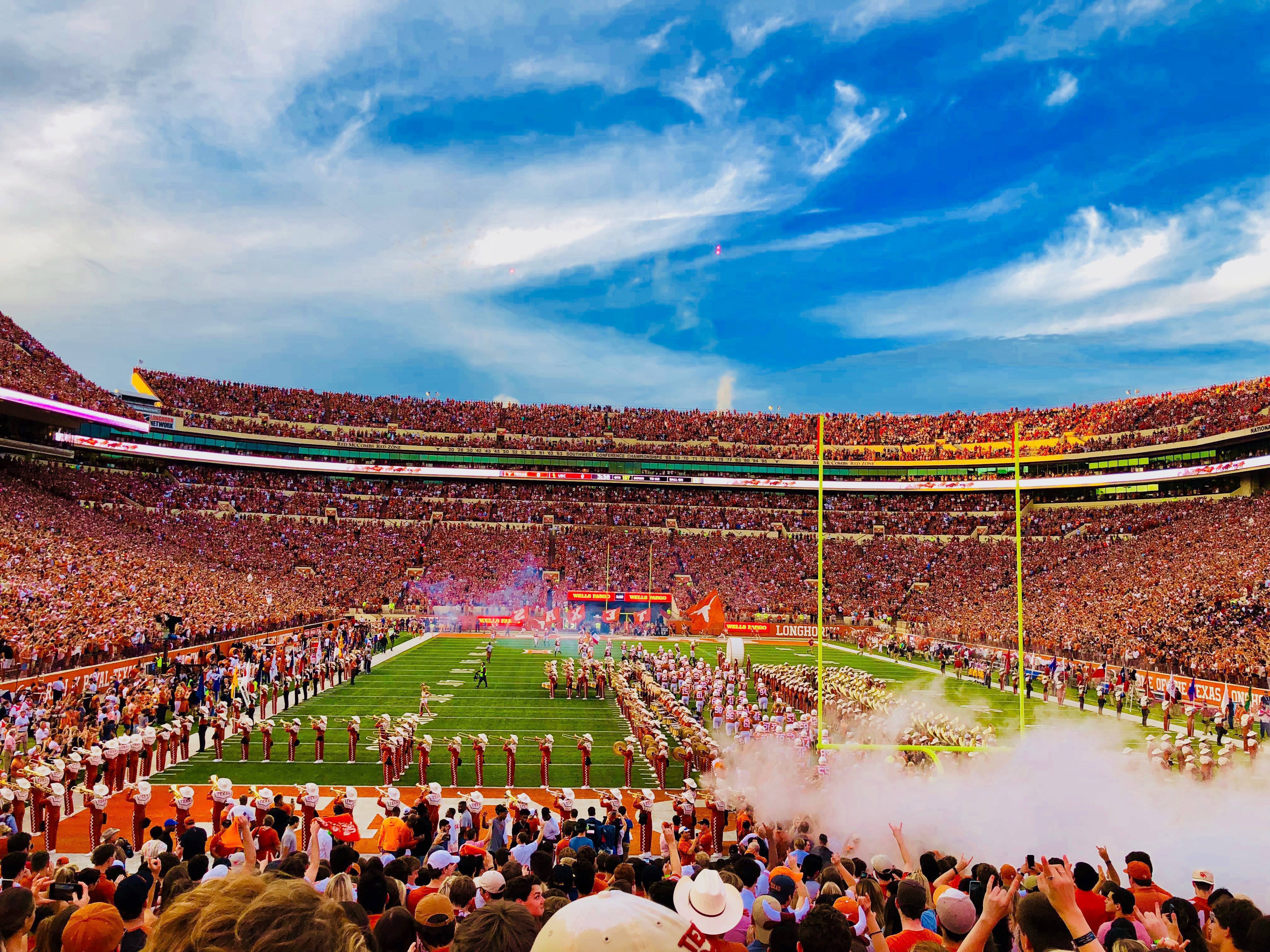 This next game is going to be a very fascinating matchup. Texas is expected to come out confident after our upset win over No. 22 USC. Last weekend, we held the Trojans to -5 rushing yards and were able to find some production in the pass rush (however before that game, the pass rush was nonexistent).
It seems that Head Coach Tom Herman and Offensive Coordinator Tim Beck have found a running back in Senior Tre Watson, despite him not being able to break 20 carries. Having Watson get up to the 22-25 carry range may relieve some of the pressure on our passing game and perhaps in time, he will even break the 100-yard mark. To compare, last week, Ohio State running backs ran for around 190 yards against TCU. I'd like to see some of that Saturday for the Horns.
Speaking of TCU, they may be coming to DKR this weekend with a chip on their shoulders after our last matchup where they left Texas up 27, unanswered. Still this year's TCU team is dangerous. They can score at any time. In their first three weeks alone, they have had a pair of 70+ yard punt returns, two 50+ yard passing touchdowns, a 93-yard touchdown run, a 25-yard fumble recovery for a touchdown, and a recovered end zone fumble. Their defense and special teams know how to find the ball. They have four defensive/special teams' touchdowns to Texas' one team, though something clicked with our Defensive Coordinator Todd Orlando's group last week.
With such strong defense and special teams, its no surprise the Horned Frogs have a knack for non-offensive touchdowns. Not much creates more of a momentum shift than a touchdown by defense or special teams. TCU demonstrated this earlier in the season against SMU with a 78-yard punt return for a non-offensive touchdown. The team followed that up with a fumble recovery in the end zone. Heck, their offense didn't produce anything until mid-way through the THIRD quarter.
Lastly, TCU's quarterback Shawn Robinson can beat you both on the ground and through the air. When running, Robinson has burned opposing teams for 119 yards and 3 touchdowns on just 18 attempts. Stopping him will not be a small task, but if they play like last week it's quite possible. Breckyn Hager and company need to make Robinson their priority this Saturday.
If the Longhorns can tackle well on special teams and limit turnovers, they can gain huge a momentum shift and limit TCU's damage to the scoreboard. This could be a great win that carries us into the Red River Rivalry with some swagger. Or it could also reinforce the hard truth that Texas is not "back" yet. For all of our sake, I really hope it is not the latter.