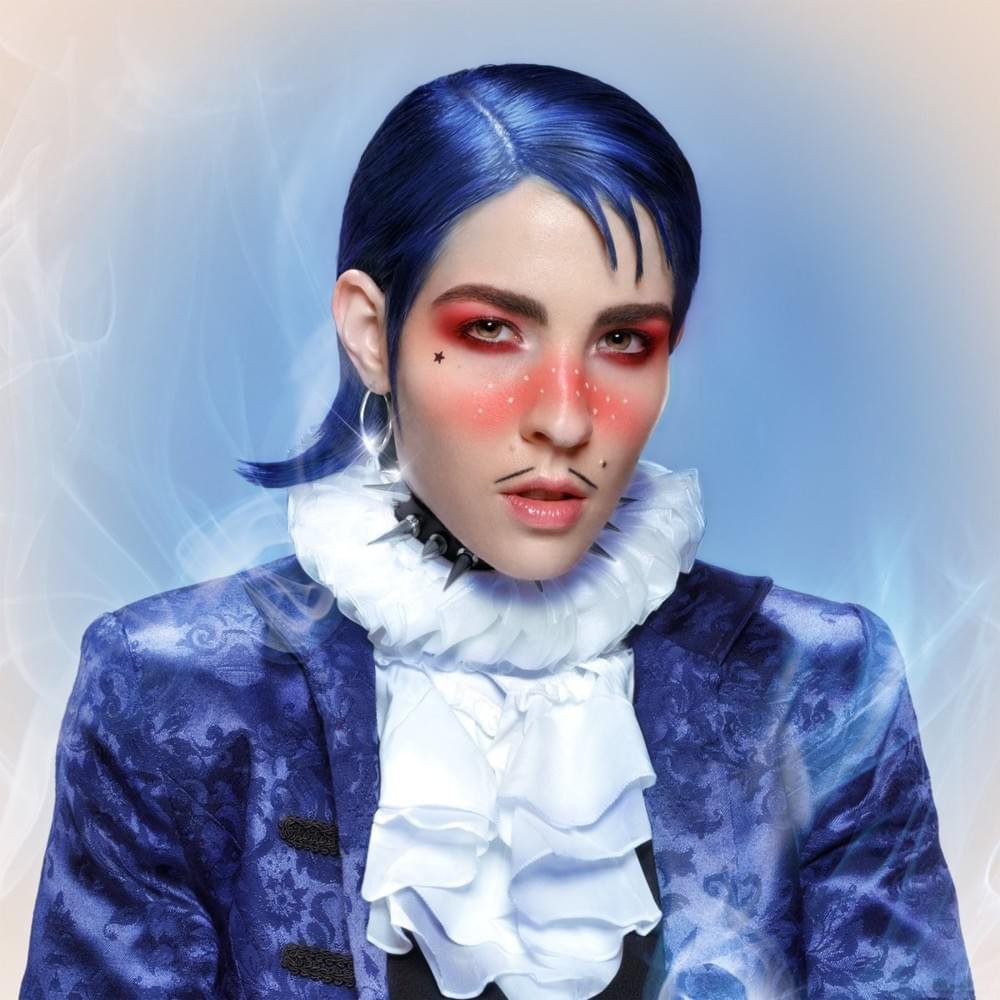 Flamboyant is Dorian Electra's debut album and in my opinion, an extremely solid artist statement. I was happy to see them out for review at KVRX after appearing with Mykki Blanco on Charli XCX's Pop 2. With its lyrical content and vocal styling, Flamboyant is leagues ahead of any of Dorian's past work and defines them as a serious up-and-coming experimental pop artist.

Lyrically, themes of masculinity and queerness are front and center in every track. Songs like "Career Boy" (2) are hilariously satirical, but Dorian is always 100% earnest. "Man to Man" (5) is a standout track to me of course for its cheeky critique of toxic masculinity but it's also CATCHY AS HELL. I think a lot of other queer people will find this unapologetic yet self-aware campiness cathartic.

Vocally, Dorian's register is deeper and more androgynous than ever. It's impressive to see their talents grow like this with their identity. I'm curious what went into the vocals, as they're significantly different from past singles/live performances. I could potentially see someone thinking the vocals were too OTT, but that's also the entire point of the album. If you want OTT vocals, listen to my favorite track off the record "Musical Genius" (6) - produced by 100 gecs' Dylan Brady.

Dorian's baroque musical influences stand out on parts of "Musical Genius" and "Flamboyant" (7), going hand-in-hand with the styling on the album art. If anything they could have been more prominent.

All in all, this is an album of the summer for me. Dorian Electra is doing really interesting work by inserting masculinity into the conversation of what it means to be queer.
---
Recommended: Musical Genius, Man to Man, Flamboyant, Career Boy

July 2019 // Self-released