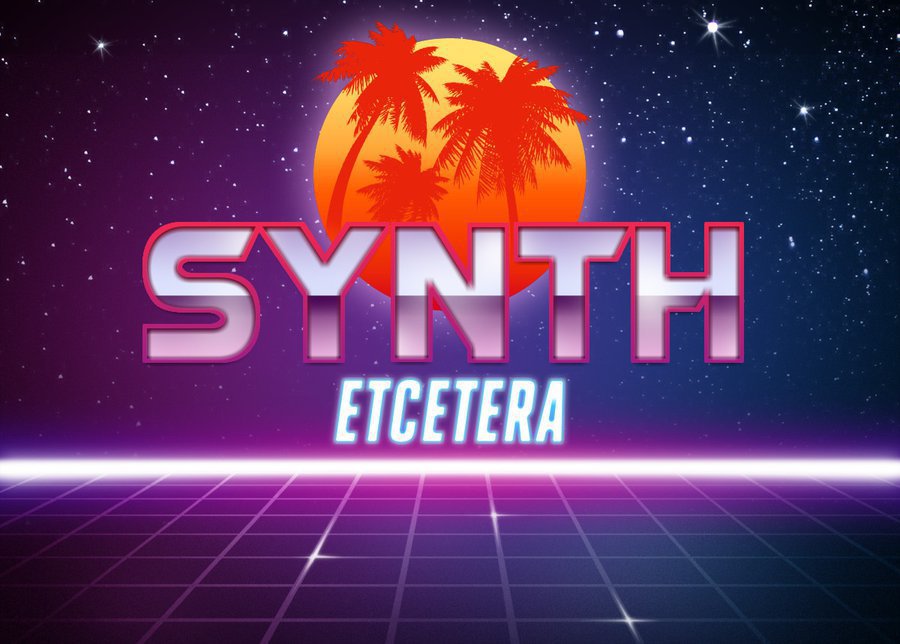 Synth Etcetera
Every Friday from 9:00 p.m. to 10:00 p.m.
WHAT IS SYNTHWAVE?
Musically, Synthwave is heavily inspired by the 1980s films, video games, and cartoons, as well as composers such as John Carpenter, Vangelis, and Tangerine Dream. The genre name "outrun" comes from the 1986 driving game Out Run, which was known for its selectable soundtracks during the 80s. Synthwave is mainly instrumental, and often contains 1980s cliché elements in the sound such as electronic drums, gated reverb, analog synthesizer bass lines and leads, all to resemble tracks from the time period. However, Synthwave incorporates modern production techniques such as side chained compression and placing the bassline and kick drum priminantly in the mix as heard in modern electronic music genres such as electro house.
Aesthetically, Synthwave gives a retro-futuristic perspective, emulating 1980s science fiction, action, and horror media. It expresses nostalgia for the 1980s culture, attempting to capture the era's atmosphere and celebrate it. Over the years, this aesthetic has been incorporated into retro themed movies and video games which have utilized Synthwave artists. Examples include Stranger Things, Furi, Far Cry: Blood Dragon, and several more.
OUR RADIO SHOW
With Synth Etcetera, we hope to introduce new listeners to an electronic music genre inspired by a radical decade. Each week, we'll play a sub-genre of synthwave such as dark synth, dreamwave, synthpop, and more. Or idk, maybe some weeks we'll just play whatever we feel like. If you tune in, thanks for listening. You can find previous recordings of our show here. Also, our playlists are available to view here or on our new twitter account @SynthEtcetera!
Host