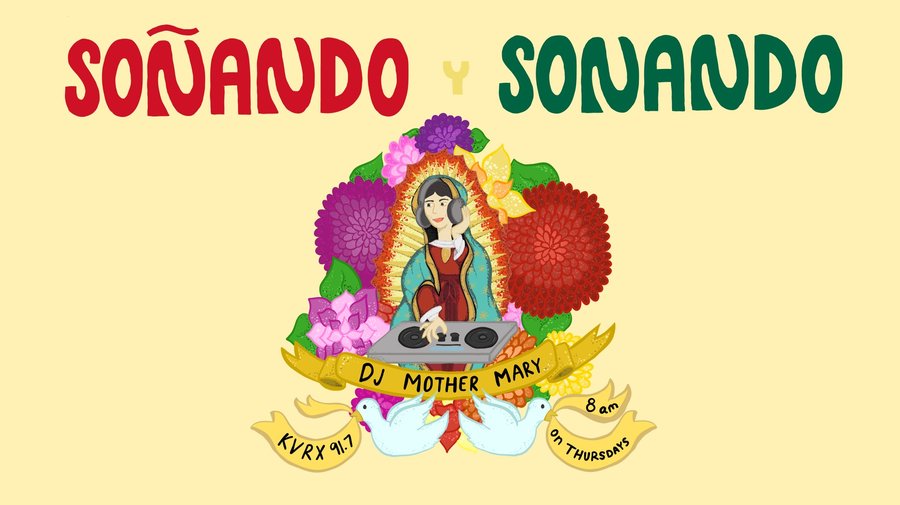 Soñando y Sonando
Every Thursday from 8:00 a.m. to 9:00 a.m.
La Musica de la Gente
Aqui, we showcase the beautiful variety of music from Latin America. Proudly showcasing the dreams and sonideros of Latin American people here, Soñando y Sonando. From protest music, to mariachi, Brazilian country, and more, escucha!
- DJ Mother Mary <3 :)
Host