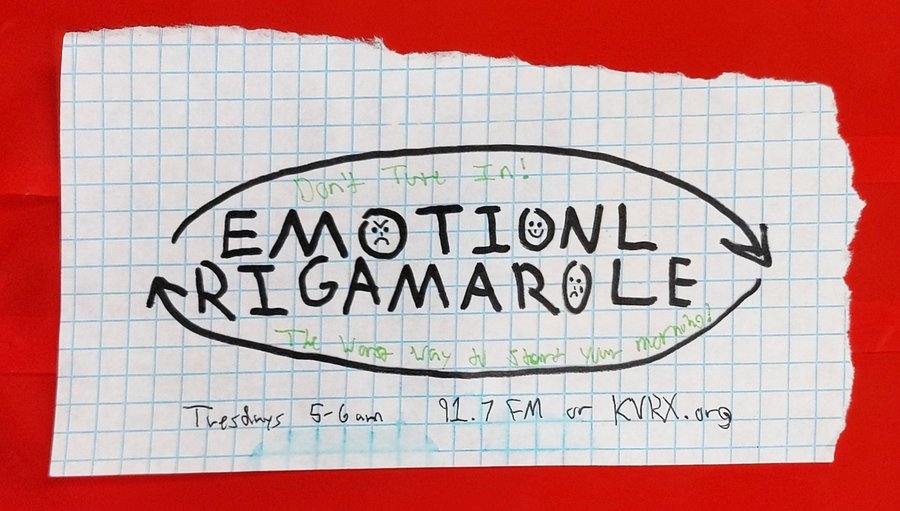 Emotion(a)l Rigamarole
Every Tuesday from 5:00 a.m. to 6:00 a.m.
The worst way to start your morning!
You'll be coughing up that pesky black bile and your soul will slide out your navel!
Emotional Rigamarole wakes you up with a surge of emotion you may or may not want (but you'll get it anyways!)
If you want to get pumped, somber, furious, melancholy, wroth or more... TUNE IN!!!
Host