On a chilly Friday night, the scent of light fluid creeps into the air, slowly warming up the outdoor venue. Dylan Chenfeld, the lead singer in Rebounder jokes about the potent smell as the crowd gathers around the New York City based artist. It's only a little past 8 p.m., when the three musicians on stage begin strumming their bass guitars, lamenting the absence of their sick drummer with a joke about the soon, attendance of the Sports' drummer, the band they are opening for.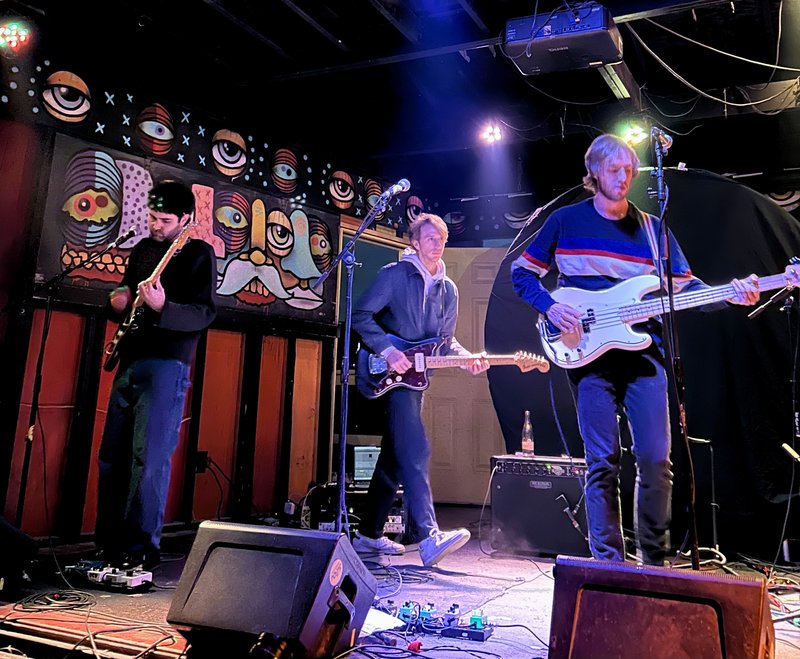 Ashley Joo, KVRX
The band begins by playing their song, Night Sports; retroactively, maybe an omen to the following band, yet simultaneously, its smooth rock melodies under the varicolored lights ease the audience into a playful groove. But, the energy later shifts into a dreamy lull with their performance of Change Shapes when the bandmates each showcase their skills, harmonizing, letting loose, and complimenting one another. The sound is tranquilizing, drifting listeners away from the 30-40 degree Texas weather, and into a sunny, coastal haze.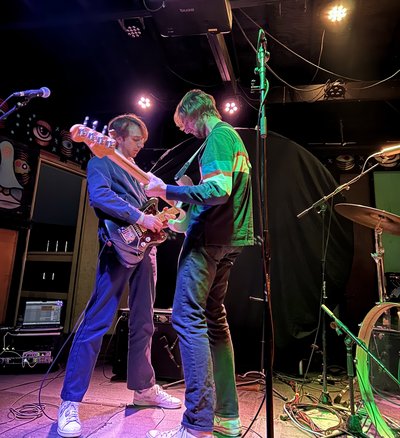 Ashley Joo, KVRX
The tone shifts emotionally as Dylan's younger brother, Noah's intentional vocals reverberates in Lovers. The brothers accompany one another as they sing, play complicated rhythms, and dance, gently bouncing around each other's movements. The band closes out with wonderful and personal favorite performances of Factoury Girl, a gorgeous song full of nostalgia and passion, and Japanese Posters, their hit single. The crowd sings along, word for word, as Dylan points the mic into the audience, and Zack Kantor, the dark-haired bassist, lights a cigarette just as the song recites.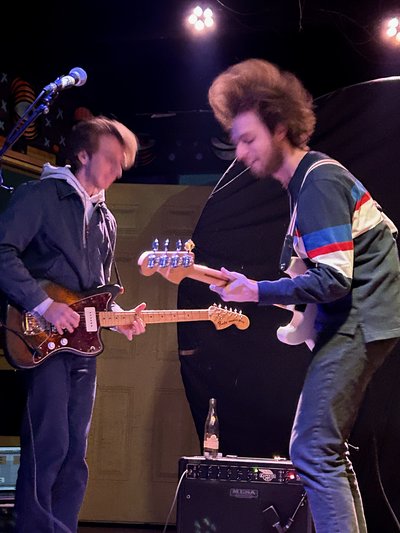 Ashley Joo, KVRX

Getting to stand so close to the stage in a very respectful crowd, in the presence of such talented artists before the Sports set was a profound experience as Rebounder's contagious energy, catchy lyrics and deliberate instrumentation is sure to grow their 730,000 Spotify monthly listener count.