It was an average Friday until I received a long-anticipated, last-minute press ticket to see The Beths. I was thrilled and immediately cleared my schedule - not even a final paper could keep me from witnessing this New Zealand band's performance in Austin. After all, Mars, the God of War was one of the first songs I played on my radio show, and I've been listening to their opener, Sidney Gish, all week.
I arrived at Scoot Inn just a little past 8. Sidney Gish was already on stage, her vocals luring me into the venue despite the semi-long line and security checks. I made it on time for my favorite song, I Eat Salads Now. Her delicate guitar strumming paid tribute to growing up as she sang and danced to the beat of her own rhythm. She followed up with her hit songs Sin Triangle and Presumably Dead Arm, which catchy choruses still linger in my head even as I type. However, two songs that stuck out to me were Filming School and Not but for You, Bunny. The former because, aside from her live tranquilizing melodies, I've been listening to it chronically on repeat lately. The latter surprised me with its back-and-forth rock and lyrical elements, deep strumming, and intentional vocals that differed from the Spotify version I was accustomed to.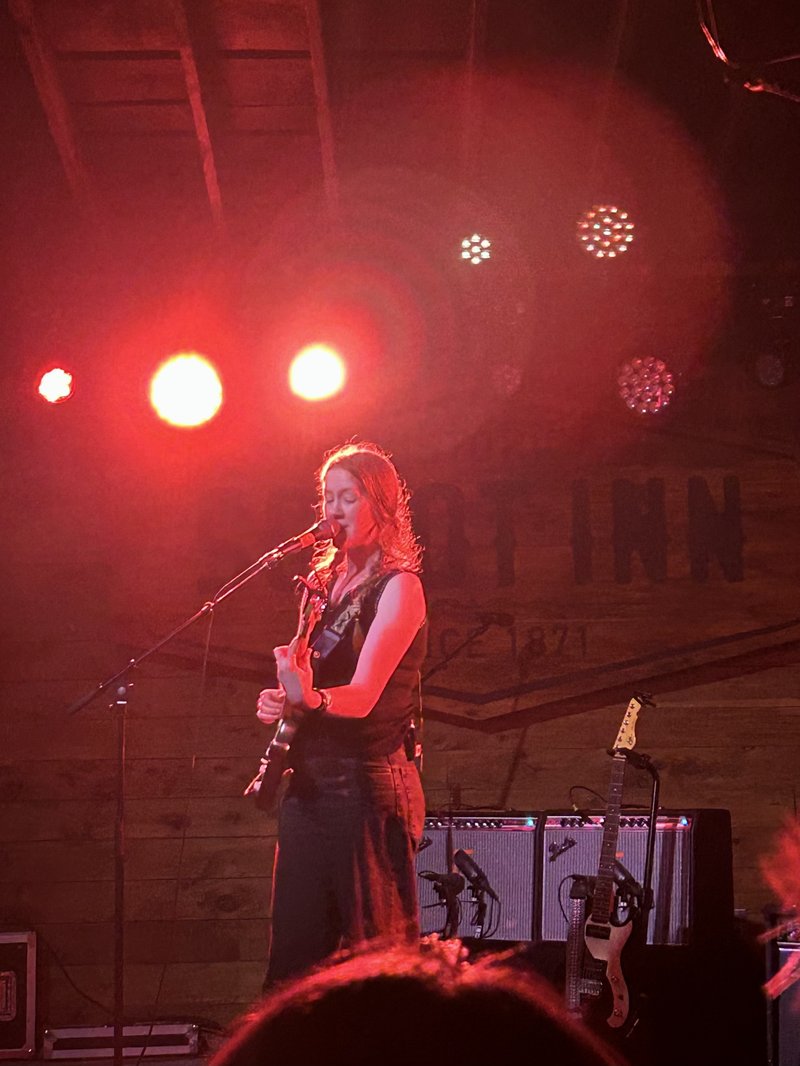 Ashley Joo, KVRX
Sidney's stage presence was fiercely undeniable. She captivated the audience, whose excitement grew throughout her set and lingered into the next. After a few moments, The Beths approached the stage to a cheerful and eager crowd.
The band entered the stage coolly, with Elizabeth's Strokes hair blowing against the wind. The prominent drumming and bass soothed out only to be beautifully pierced by the vocals. Knees Deep added to the excitement as its rapid chord progressions and "hey, hey's", like a rollercoaster that ascended quickly and descended with the gravity of the chorus, bringing the song back down to Earth.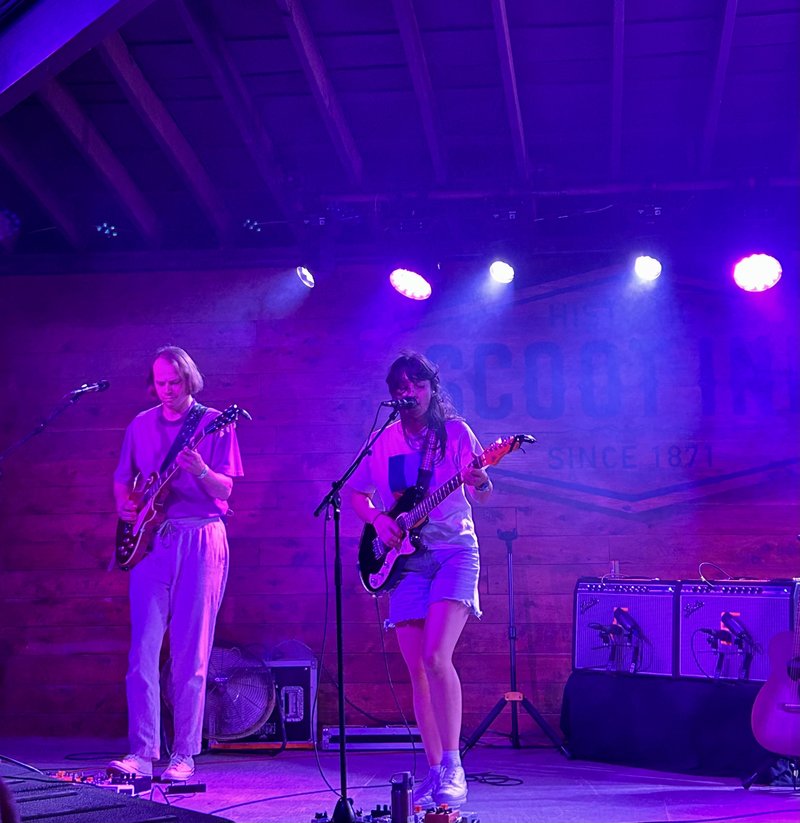 Ashley Joo, KVRX
Nonetheless, there was a quick turnaround as Out of Sight played next. The steady drum juxtaposed with the emotion in Elizabeth's voice was mesmerizing, and it was a stark shift from the angsty, heavy electric guitar of You Wouldn't Like Me. which was angsty with heavy electric guitar. The bridge was captivating in a paradoxically comforting way. In between songs, the band joked about bassist Benjamin Sinclair's blog (breakfastandtravelupdates.com), the iconic fish display, and guitarist, Jonathan Pearce's bits. They truly felt like a high school or university friend group that turned into a band.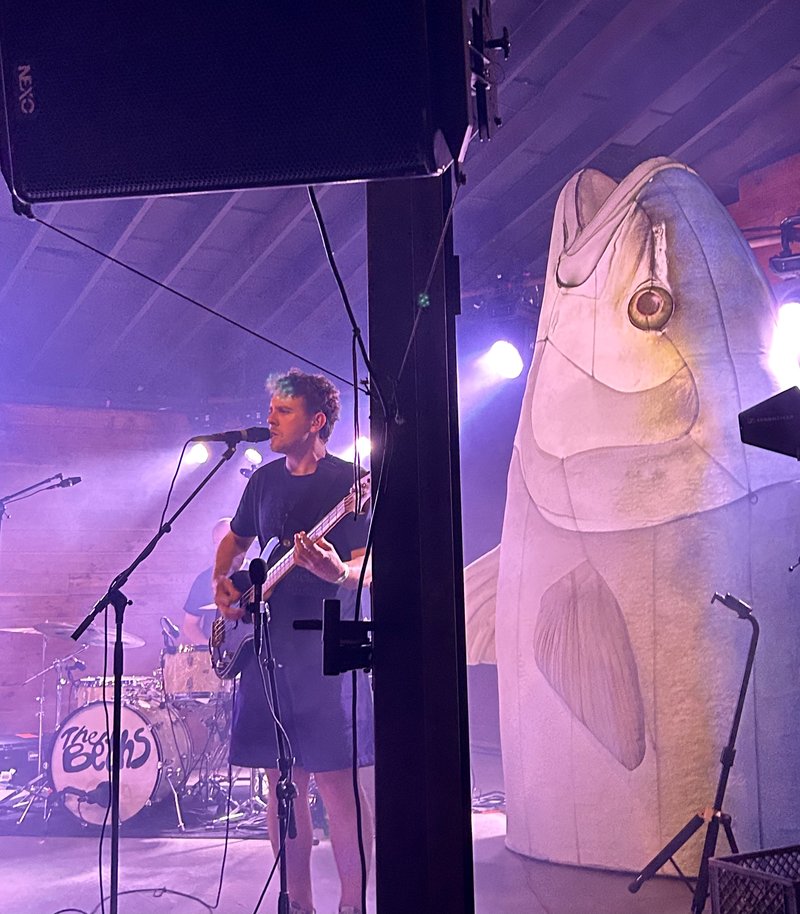 Ashley Joo, KVRX
Drummer, Tristan Deck, led powerfully in Head In The Clouds as Jonathan harmonized to the edgy lead vocals. Jump Rope Gazer spilled over with longing and hope carried by Elizabeth's corresponding strumming and singing. Away the swaying tunes, I Told You That I Was Afraid had the audience bobbing their heads and jumping up and down to its swaying tunes. The red stage lights moved swiftly and sporadically as the rhythm picked up in I'm Not Getting Excited, where Elizabeth's aggressive guitar guided the music. Ultimately, her complex vocals shone in their "last" song, Expert In A Dying Field, where the crowd sang along with the band to their title track.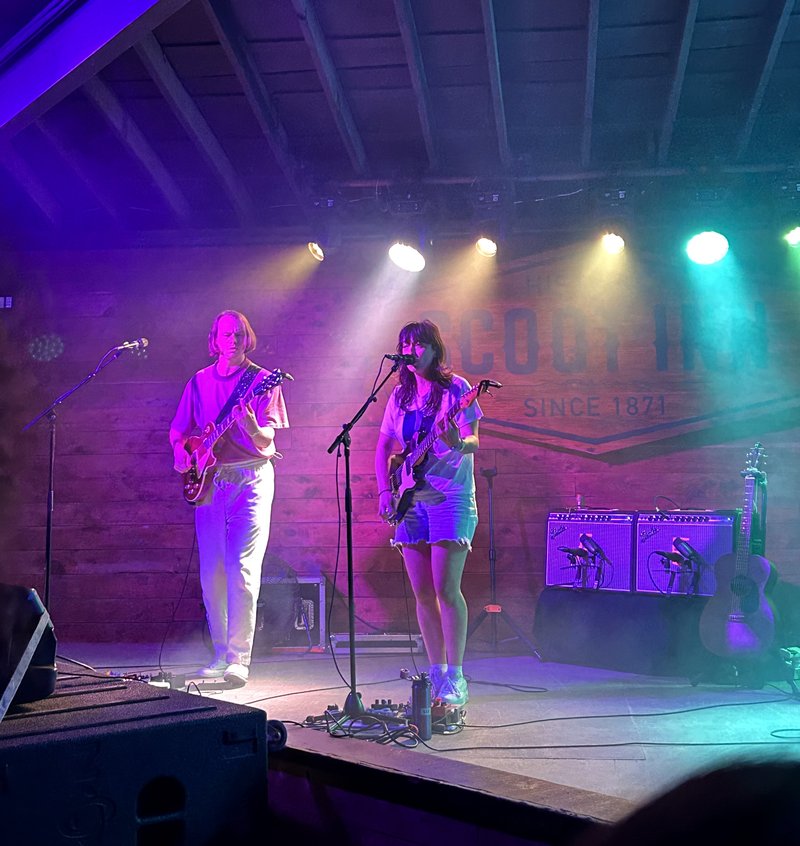 Ashley Joo, KVRX
After a brief moment away, the band gave in to the crowd, coming out to close with You Are a Beam of Light and Little Death, both thoughtful and profound songs. Like an ode to their fans after a year away from Austin, TX. The band was gracious, thanking all the people making their tour possible, including crew members, and giving shoutouts to other New Zealand bands performing at SXSW. It was nostalgic and endearing to watch these artists perform live at Scoot Inn after a long-awaited time of listening to their music nonstop. As they continue their tour across the US, I hope many others will experience the same love and joy watching them at their craft.