Well, we finally reached the end of what seemed to be the year that lasted forever. Throughout it all at least, artists created some of the best music heard yet. Here's what our DJs loved.
Amaarae — THE ANGEL YOU DON'T KNOW
I remember scrolling through Twitter and saw Kari Faux talking about Amaarae's newest drop, an album called THE ANGEL YOU DON'T KNOW. I love Kari Faux and I respect her taste, so naturally, I went on Spotify to check out her album. From start to finish, this thing captivated me, bro. Had my by the b*lls, and I don't even HAVE ANY. The first song is really invigorating and girl power - makes me want to burn something in the name of feminism. Then the whole vibe changes to Afropop/beat vibes that completely hypnotize you with how angelic her voice sounds. The rhythm, the lyricism, the BOUNCE. It is all there. I can't pick a favorite track, I really can't. I have the whole album saved and never skip. It just makes me feel free and wants to dance and be unafraid to love the things that I love. Also the videos? Her style? Amaarae is phenomenal.
— Ale Moreno
The Avalanches — We Will Always Love You
As a long time fan of The Avalanches, WWALY managed to meet the high expectations and hopes I had for the album and in my opinion stands alongside the best of their work. The Avalanches collaborate with a long list of guest features and pair new recordings and performances with sampled sounds and artists of the past. Like their past albums, WWALY is a great album experience that is seamless in its transitions and finds a balance between serene, introspective moments and danceable bangers.
— Ryan Cerna
Ryan Beatty — Dreaming of David
It makes me feel like I'm in heaven.
— Allyssa Stancil
Phoebe Bridgers — Punisher
It's no surprise at all that Punisher is my AOTY. I truly think that this album is a masterpiece and Phoebe has really grown since Stranger in the Alps into a grander, more apocalyptic, indie rocker sound. My favorite tracks on the album are "Moon Song", "Savior Complex", and "I Know the End", but every song on the album is so special and purposeful. Lyrically this album cannot be topped. Lines like "now I am dreaming and you're singing at my birthday and I've never seen you smiling so big, it's nautical themed and there's something I'm supposed to say, but can't for the life of me remember what it is" still hit me like a ton of bricks even though I've listened to "Moon Song" 202 times according to my last.fm. This album is incredible and has meant a lot to so many people, especially because the album feels as though it was written for the apocalypse that we are currently living through. In conclusion, I am a proud pharb and this album is everything to me.
— Riya Mahesh
I haven't obsessed over an artist and an album like this since I was 12. I missed out on Stranger in The Alps but when "Kyoto" came out I listened to that song 50 times but it was her virtual performances for this album that really got me hooked. Now I'm writing this while wearing a skeleton onesie.
— Craig Casler

Bright Eyes — Down in the Weeds, Where the World Once Was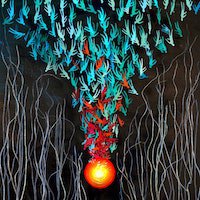 Bright Eyes' new album, Down in the Weeds, Where the World Once Was, is their tenth studio album and the first released in nine years. Conor Oberst took a hiatus from the band to pursue solo projects and collaborations with other artists such as Phoebe Bridgers with Better Oblivion Community Center and began recording this album in 2019. Down in the Weeds was released at the end of August in time for the fall promotion cycle and was highly anticipated after a year of strife. For me, this album was all I was looking forward to, believing it would offer a sense of familiarity and nostalgia in the midst of a year in isolation. The album delivered an orchestrated sound that was new to the band and indicative of their maturity. At first I thought I wanted a Bright Eyes album that felt like their first three: rough, lo-fi emo rock mastery. But in reality, the band has grown immensely from their debut Letting Off the Happiness released when Oberst was only 19. Now, he's 40, championing a career of defining the 2000s indie rock scene and still hellbent on delivering progressive work. The singles "Persona Non Grata" and "Forced Convalescence" introduced the album truthfully, with their new-wave synths and centerpoint orchestrated horns. While high-class production that even included a gospel choir are sounds completely new to the band, the content still resonated themes of loss, grief and other bleakness indicative of Bright Eyes. Oberst unpacks the tragic death of his older brother and ruminates on the separation from his wife. After 20 years, Bright Eyes delivered an album with novel grace and majesty while staying true to their classic messages. "Forced Convalescence" is my favorite track and one of my most listened-to songs of 2020, as it fills you up with hope, remembering and asks you to lift your hands to the sky. Of all the impactful music released this year, this album is closest to my heart. It is Bright Eyes without being lazy and is a stellar addition to their discography.
— Abby Escobar

Car Seat Headrest — Making a Door Less Open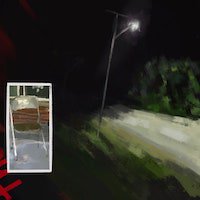 Making a Door Less Open. Though potentially caused by label scheduling, the release of MADLO on the tenth anniversary of 1, Will Toledo's first album as Car Seat Headrest, feels more symbolic than it truly is. From 2010 to 2018, Toledo pushed the limits of indie rock in every direction, culminating with both Teens of Denial (potentially the most indie rock album ever) and the re-recording of Twin Fantasy (achieving the pinnacle of the genre). Each album in Toledo's discography showcases the immense growth as a songwriter he made since the previous release. After perfecting the essentially unsurpassable Twin Fantasy, Toledo decided to strip back the conceptual pretentiousness and create an album of singles intertwined with the electronics he had incorporated on Living While Starving and How to Leave Town.
A lot of fans felt betrayed that the album didn't feel quite depressing enough, and a lot of critics gave it a general "fine." True, it could have been better — but fuck it, I love this album.

— Cole Hunt

clipping. — Visions of Bodies Being Burned
The album both reflects of the feelings of the current year and the impact of fame and wealth on those who come from unprivileged backgrounds. The lyrical precision of Daveed Diggs is as always complex yet wholly relatable.
— Samantha Furnish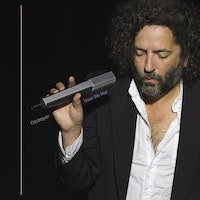 I've been captivated by Dan Bejar's often willfully enigmatic brand of "sophisti-pop" for a good portion of my college career now. Dan's prior release, 2017's Ken, melded flourishes of distorted guitars with rhythmic electronic soundscapes to an intoxicating effect. Have We Met picks up where Destroyer left off, opting for a more cohesive, synth-based drudge into Bejar's stream of consciousness. The guitar on this album is more analogous to solid-state than tube amp. By reimagining the traditional rock sounds associated with melody, Have We Met demands a thoughtful listen. There are vivid musical worlds to inhabit here. "It Just Doesn't Happen" evokes the stale saunter of a nightclub whereas "The Raven" reads like an introspective balcony sunset filled to the brim with emotional baggage. I find a lyric sheet enhances the overall experience of the album given Bejar's penchant for verbose stanzas. For a year characterized by solitary existence, Have We Met provides a timely representation of 2020's central themes of remembrance and rumination. Kick back, close your eyes, melt away. Repeat.
— Chris Burleson

Duncan Fellows — The Sadlands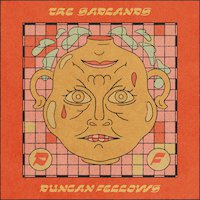 Duncan Fellows is back with their sophomore album, The Sadlands. Like their first full-length record, Both Sides of the Ceiling, it was recorded with Brack Cantrell in my home town of Denton, Texas, which makes it even more personal for me. While their sound is always incrementally evolving, their songwriting continues to set them apart. They always deliver beautiful lyrics, interesting melodies, and intricate vocal harmonies, and this record is no exception. There is some sweet Wurlitzer on the album that separates it from what they've done before, centered specifically on tracks like "Best I Can" and "H.a.G.S.", which have become two of my favorite Duncan Fellows songs. Along with the ballads, The Sandlands has its fair share of guitar driven bangers in songs like "Tube Today" and "Feeling Down", where they get to show off their riff-writing chops. "Car Song" is another stand-out with some of my favorite lyrical moments on the record and an awesome vocal performance from Colin Harman with his cool combination of singing and nearly yelling. In all, the album is proof that Duncan Fellows can still hang, and it rounds out their discography to date in a great way. I can't wait to see what they do next and hopefully get to see these songs performed live!
— Wes Simms

This album flows better than any album I've heard in a long time. It doesn't have a set genre but it ranges from pop to dance to psychedelic indie pop. The two songs that stick out the most for me are "Love Galaxy" and "Space Inc." Would highly recommend this album to anyone that enjoys more poppy-stuff.
— Matt Lewis
Angelica Garcia — Cha Cha Palace
Garcia's first album, Magnolia is Medicine, was a fascinating mix of rock and folk that was nothing like americana. Cha Cha Palace is an experimental pop love letter to the Latinx community. It's exhilarating to listen to.
— Jane Elysium
The Garden — Kiss My Super Bowl Ring
Fun, in-your-face art rock.
— Julia Benginow
Girl Friday — Androgynous Mary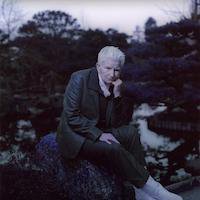 What really strikes me and keeps me listening to Androgynous Mary is its heart. A splattering of colorful punkish indie tunes, delightfully arranged, lyrics with literary references that aren't brazen or pretentious. Part of what kept me coming back as well was the freshness stemming from the members' personalities being discernable in the music. There's a scuzzy finesse to it, an endearing and original liveliness absent from so many indie/rock releases this year. To me Girl Friday crystallizes the roots and fruits of our subculture in a remarkably consistent, enjoyable, and compassionate way. They were the only ones I heard using the tools of various streams of punk/post-punk for their actual liberative ends, for fresh sounds and articulations, not the stylistic straightjackets we hear so often. Maybe that helps us read the effect of the album's cover, the past daring us to our responsibility to the future, not by imitating it (nor its guitar tones), but by being ourselves.
See my review of Androgynous Mary here
See my interview with Girl Friday guitarist Sierra Scott here
— Tom Jennings

King Gizzard & the Lizard Wizard — KG
KG is so intense all the way through! Hot new microtonal tracks for everyone who enjoys that signature King Gizz sound. "Automation," "Minimum Brain Size," and "The Hungry Wolf of Fate" are some of my favorites but the whole album is great all the way through. It's really cool to see King Gizz continue to experiment with microtonal instruments and even bring some disco/dance influence into the mix with "Intrasport" which, Fun Fact, I'm genuinely convinced bends the fabric of reality every time it's streamed.

— Aly Gomaa
The Lemon Twigs — Songs for the General Public
See review here.
Very close #2: Cut Worms - Nobody Lives Here Anymore
— Jacob Zenner
Nine Inch Nails — Ghosts V: Together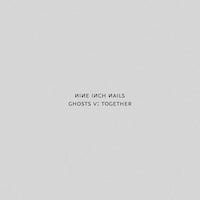 Ghosts V: Together hasn't been talked about that much this year in the discussions about the best release of this year, and it's baffled me for the months that've passed since its release. Nine Inch Nails became known for its intense fusions of industrial music, rock, and electronic in their earlier years, and later on for the two members' (Trent Reznor & Atticus Ross) film scores that netted them an Oscar for The Social Network in 2010, but when they brought that Oscar worthy sound palate to Nine Inch Nails, it seems no one took note, which sucks because this is definitely the best thing from this year that I've heard all year. This album is probably the quietest NIN album ever, and it's composed of 8 songs that range from 4 minutes to 13 minutes in length, but that quiet lets Reznor and Ross weave some of their most subtly beautiful and calming music ever; each song gets a perfect amount of time to expand and explore itself, usually stacking soft electronic sounds and samples on top of a few simple tones that create a hypnotic and occasionally unsettling mood which permeates the whole album. Pianos feature prominently on the songs here too, adding some beautiful melodies on top of the less structured electronic background to make them pop without overwhelming them. The name of the game here is repetition, with a lot of the elements of the music establishing themselves and then repeating over the course of a song in a manner reminiscent of Aphex Twin's Selected Ambient Works, Vol. 2 but with the flavor of NIN's subtler work creating a more direct and sensuous tone to entice the listener. The first time I listened to Ghosts V, I was underwhelmed, as there was only one moment of "excitement" in the whole album that lasted about 2 minutes in the middle of a 10 minute song at the end, but as I've revisited it I've come to realize that this album isn't about that kind of gratification but about the quieter moments of beauty that have existed since "A Warm Place" from The Downward Spiral in 1994, and pushing those moments to the fore of NIN's sound is a bold move that rewards patient listening with some really rich soundscapes upon relistening. It's a wonderful, beautiful album and definitely my favorite of 2020.
— Matthew Collier

Protomartyr — Ultimate Success Today
Makes me laugh, feel energized, depressed. Pretty much anything. Great guitar tones, killer drumming and the usual good song writing from Joe. Perfect album for the times.
— Carson Brown
The music on this album is very eclectic, and seems to change tone with every track. Yet her powerful voice and the crisp production really tie this whole thing together. Some songs make me wanna head-bang, others make me wanna dance. Some songs have guitar at the front of the mix, which really works. Unapologetic pop music at its finest.
— Clayton Faries
Daniel Tanghal — Haute Trash
Daniel Tanghal, frontman and brains behind punk band Meth Wax, compiles new takes on favorites from previous projects—as well as new tunes—and presents them in fuzz pop album Haute Trash: the perfect soundtrack to late nights, getting weird, and getting in your feels. A personal favorite of mine, it's been a significant part of my heavy rotation (and most of my playlists) since its release in May. Recommended tracks include "Better Days," "College Degree," and "Squalene Part 2."
— Vic Garces